Drills are the most commonly used power tool for DIY or professional projects. You'll find different models available currently. The most talked about model these days is the brushless motor.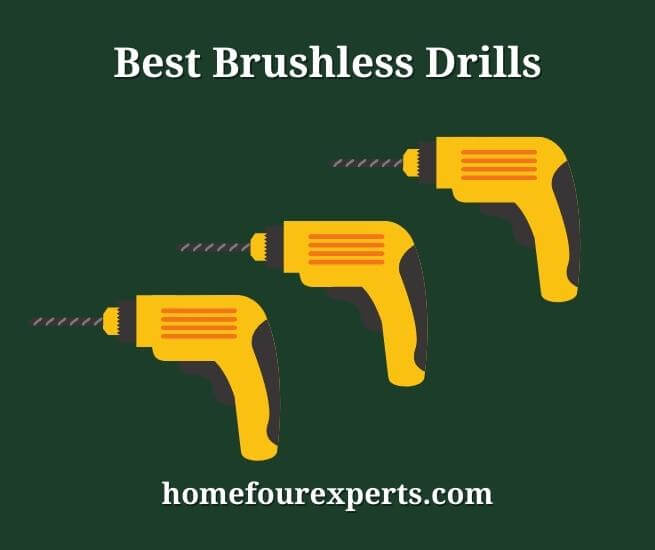 Many professional and DIY workers consider this model as the best one because they are more effective, impactful, smart, and long-lasting tools than other models.
But if you're new in this field, you may not get the point of why everyone prefers this model.
It would be best if you researched a lot to know detail about the brushless model to understand this.
Don't have the time for the research!?
Don't worry! I've discussed some important points about brushless motors which will help you to decide to choose the right one from brushless and brushed motors.
Let's start…
What is a Brushless Drill
When drills were first designed, they came with four different and essential parts- magnets, armature, commutator, and carbon brushes. All of these parts work together to generate drilling motion which helps the machine to operate.
As days pass, manufacturers redesigned and modified the tool to make it more efficient, and the result is the brushless drill.
This model consists of the same parts as a traditional drill machine except for the commutator and the carbon brushes. The magnet of the drill is attached to the spin and rotor despite the motor. But the result is way better than before! Brushless drills can perform more efficiently than traditional ones with less abrasion.
Nowadays, a new element, an electronic control switch, plays a great role in replacing brushes and commutators. These little but powerful changes ensure that you get the required power when needed.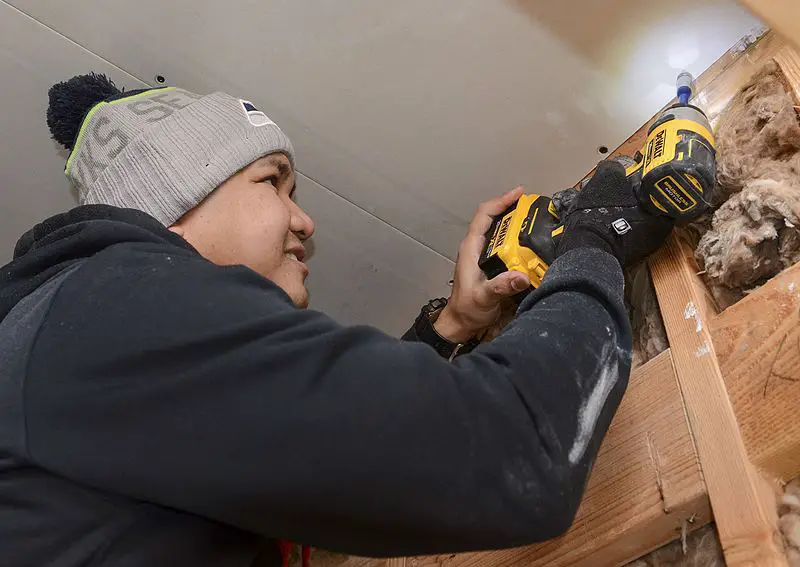 How Does a Drill Motor Work
To generate the magnetic force, drill motors use their magnets and other natural properties. Later on, this magnetic force creates a rotary motion that empowers the drill bit through a wood piece. The magnets which make your drill spin are fixed in the stationary position outside of the motor.
Read more: How to Sharpen a Drill Bit on a Bench Grinder
Brushed vs Brushless Drill
Before you decide to buy a brushless drill, you may want to know about the difference between a brushed and a brushless drill. There are so many differences between them but the most mentionable are- 
Brushed models treat all materials equally to each other. But brushless drills can sense materials better than them.
Brushless motors only depend on the circuit board to carry the signal from the battery to the armature. Whereas the traditional brushed motor has to depend on carbon brushes & commutators for this.
The circuit of the brushless drill helps it to sense the requirement of power and draw the exact amount of power from the battery to complete the task. But brushed motors can't do that, and they use the same power for all types of jobs.
It would help if you were more careful about the maintenance of a brushed drill, but a brushless model doesn't need that much maintenance. You can only wipe them out with a wet cloth.
Brushless motors last longer than brushed ones.
Advantages of Brushless Motor
Brushless motors improve the power of your cordless drill and as well as extend their lifetime. By using brushless technology, you'll have numerous advantages, like-
Brushless motors are free from the risk of overheating or breakdown.
Brushless motors are three times lighter than brushed ones, so they are more compact and portable. Moreover removing brushes help to reduce the vibration and noise.
Brushless motors face less wear than brushed ones. So you don't need to worry about hanging around service centers.
By using a brushless smart drill machine, you'll get more power, and as the motor is more efficient than a traditional one, battery life is also longer than others.
Brushless motors can control the power of execution as they can sense the type of task and material.
These types of motors don't have friction also they don't have to face voltage drop.
The electronic communication system of the brushless motor helps you to work on the precise position. This also provides the motor with more flexibility and a wide range of variation which allows you to have control of torque from the beginning.
How Brushless Motors Work
In these smart tools, the location of the magnets is on the shaft of the conventional motor, and the copper windings are fixed surrounding the shaft. A small circuit board coordinates the power supply to the windings.
As the electronics directly communicate with the windings, you can adjust the tool according to the type of task.
For example, if you're drilling a screw in Styrofoam, the tool can easily understand the absence of resistance power and pull only a little bit of charge from the battery. But if you use the tool to drill a 3" screw in mahogany, it'll adjust automatically and draw more current according to to need. Brushes face wear, but brushless models provide you with longer battery life. They are smart enough to sense the task and act according to that.
How to Choose a Brushless Cordless Drill
As the brushless models are pretty much more expensive than the brushed models, you must consider mentioned points before buying your drill.
User Experience
First of all, check for other users' experience with the particular cordless drill. You can ask your friends or family if they own that one or not. If anyone owns that you can try this tool and check if is it suitable for you or not.
Battery Life
Generally, the battery life of the brushless models is longer than the traditional brushed drills. But you need to check the lifespan of the battery of the particular drill you're going to buy.
Weight
If you are choosing the cordless model, must check the weight of the tool. Because as a professional, you may need to work with it for a long time every day. So if the tool weighs much, it would be uncomfortable for you to use and will cause pain in your hands. Moreover, an overweight tool is tough to move if needed. 
Torque
Torque is the most important feature you need to check before buying a power tool. The more the torque rate the higher amount of force the drill will have to complete the task.
Versatility
Brushless models of current cordless drills are versatile machines. Now they can do almost anything from drilling a small hole or driving a screw in any soft material to drilling bits in any toughest material. But not all manufacturers provide the same versatility. So check the specific model to get more versatile options.
Price
Usually, brushless models are more expensive machines than traditional machines. But if you've decided to get one, must consider your budget and select the one which has the features you need.
Quick Solutions
Is a Brushless Drill Better?
The main difference between brushless or brushed drill motors is that the brushed variants are the product of carbon while the brushless units use magnets to come up with power. For this reason, brushless motors are better adapted, generate no friction, produce less heating and supply better performance.
Why are Brushless Drills Expensive?
The reason brushless drills are expensive is because of the technology used in them to make them smarter and more efficient.
What does 'No-load Speed' Mean?
'No-load speed' means 'Rotation per Minute' which the tool runs at, without any resistance.
See Our Top 10 Brushless Cordless Drills Combo Kit
1. DEWALT (Model DCD777C2) Lithium-Ion Compact Drill Driver
RPM: 0-1600;
Weight: 2.6 pounds;
Chuck size: ½'';
Includes: Brushless Drill/Driver, two Li-ion Batteries, Charger, and Kit Bag.
Brushless drills from DEWALT go 30% longer than brushed ones. For long uninterrupted operations, this brushless drill from DEWALT is a perfect choice. 
This drill cum driver comes with 15 clutch settings; so, no risk of over overdriving any screw. A built-in LED is attached at the head to let you drive in dimly lit areas. The light turns off after 20 seconds of releasing the trigger so that you can check on your work after it's done.
The small and lightweight body of this tool fits in tight spaces freely. The included batteries are also high quality. Only a charge indicating LED is missing in this machine. The quality and performance it delivers throughout its lifetime are beyond comparison.
Things We Liked
Variable speed settings;
Durable;
High quality;
Longer run time.
Things We Didn't Like
Charge indicator light not included.
---
2. Milwaukee  Drill / Driver Kit Tools Equipment Hand Tools
RPM:  0-450/0-1,800 RPM;
Torque: 500 in. Lbs;
Weight: 5.9 pounds;
Chuck size: ½''
Includes Brushless Drill/Driver, M18™ REDLITHIUM™ 2.0 Compact Battery Pack, M18™ & M12™ Multi-Voltage Charger, and Carrying Case.
If you prefer longevity over power, then this driver/drill is the best choice for you. Milwaukee products are guaranteed to deliver impressive performance throughout the entire product life without needing any repair or replacement. 
This tool is an excellent drill and an efficient impact driver. With its variable speed settings, it delivers high rotation to get all your drilling jobs done. On the other hand, the moderate torque you get from this tool is good to accomplish mid-range driving tasks.
The motor is brushless and protected by Milwaukee's overload protection system; so, it is prone to survive abusive usage. This machine is a little pricey. But I prefer spending on pricey tools rather than spending on repairing cheap tools.
Things We Liked
Good for impact driving;
Overload protection of motor;
Long-lasting;
Energy efficient.
Things We Didn't Like
---
3. Teccpo Brushless Drill Driver Best for Beginners
RPM: 0- 500 RPM /0-2000 RPM;
Torque: 530 in. Lbs;
Weight:8 pounds;
Chuck size: ½'';
Includes: Brushless Impact Drill, two  2.0Ah Li-ion Battery, Charger, 29 pieces Accessories, Belt Buckle, Flexible Shaft, manual, warranty card, and Storage bag.
Get the goodness of drilling, driving, and impact driving in one tool, the drill cum driver from TECCPO. It is extremely easy to use, a sliding switch determines the mode of use, and a clutch with 21 settings lets you choose the required power of the application.
The package is loaded with a wide range of drilling and driving bits to meet most of your daily maintenance needs around the house. I recommend this tool for beginners and homeowners because in an affordable range it covers everything you need to run this on daily basis.
This drill is powerful and energy efficient due to its brushless motor but is a little bigger compared to most of the cordless drills of this today's pick. It may not fit in super tight spaces.
Things We Liked
Comes with useful accessories;
Very Powerful;
Easy to use;
Budget-friendly.
Things We Didn't Like
May not fit in tight spaces.
---
4. WORKPRO Pink Cordless 20V Lithium-ion Drill Driver Set
Variable 2-speed settings (0-400 rpm and 0-1500 rpm);
3/8″(10mm)keyless drill chuck;
Front LED provides visibility without shadows;
21+1 Torque Setting;
203 In-lbs maximum output torque;
Auto-locking spindle;
Weighs about 2.07 lb;
Includes: Brushless Drill/Driver,  Li-ion Batteries, Charger, and Kit Bag.
This power driver is fueled by the 20 voltage, 1.5AH Lithium-particle battery for solid and consistent power and bearable run time, highlights LED light, belt cut, fast control button to advance and converse turn, etc.
 For long uninterrupted operations, this brushless drill from WORKPRO  is a perfect choice.
This drill cum driver comes with 15 clutch settings; so, no risk of over overdriving any screw. A built-in LED is attached at the head to let you drive in dimly lit areas. The light turns off after 20 seconds of releasing the trigger so that you can check on your work after it is done.
The small and lightweight body of this tool fits in tight spaces freely. The included batteries are also high quality. Only a charge indicating LED is missing in this machine. The quality and performance it delivers throughout its lifetime are beyond comparison.
Things We Liked
Variable speed settings;
Durable;
High quality;
Longer run time.
Things We Didn't Like
---
5. Makita (Model No XT269R) Professional's Combo Kit
Drill
RPM: hammer drill (0-500 & 0-2,000); 
Torque: 530 in. Lbs;
Weight: 3.6 pounds; 
Driver
RPM:  (0-3,400 RPM & 0-3,600 RPM);
Torque: 1500 in. Lbs;
Weight: 2.8 pounds;
Chuck size: ½'';
Includes 18 Volt Brushless Impact Driver, 18 Volt brushless Hammer Drill, two 18V LXT Lithium-Ion Compact 2.0Ah Battery, 18V Lithium-Ion Rapid Optimum Charger, and Tool Case.
Most of the drills in the market are compatible with driving bit as well, but often lack the power it needs as an impact driver for professional use. Some even end up buying an impact driver to get those jobs done. MAKITA launched this kit to solve the confusion and serve your all drilling and driving needs with two separate tools with all the power you need.
Both tools are equipped with brushless motors which are proven to be energy efficient by up to 50% compared to brushed motor devices. Besides, these buddies don't overheat even after heavy and continuous use.
All the items in the packaging are resistant to water and dust, making them survive tough environments for decades. The included batteries need less than an hour to charge fully. Get this combo to save valuable time and money in your workshop and enjoy working with this amazing machine.
Things We Liked
Suitable for heavy-duty use;
Charge level indicator;
Charge up quickly;
Watertight and dust protected. 
Things We Didn't Like
---
6. DEWALT MAX XR Brushless Combo Kit (DCK484D2)
Variable speed trigger with 0-2900 SPM;
 3-Mode LED lights with a spotlight mode;
Weight: 17 Pounds;
Includes: hammer drill, impact driver, 60-Volt Max 6 Ah battery pack, 20-Volt MAX 2.0 Ah battery pack, charger, side handle, and bag. 
This combo from DEWALT is packed with extreme power! Both the driver and drill are perfect for heavy use and are made resistant to an abusive environment. 
The power tools of this pack come with 3 adjustment work lights. In combination, those lights work as a flashlight in dark areas. The hammer drill and driver can finely fit in small or hard-to-reach places. Besides, the lightweight slim bodies of these tools won't let you feel any fatigue even after a day-long application.
The drill has high rotation whereas the impact driver delivers high torque, the maximum of its kind. Due to the torque and fast rotation, the driver of this combo kit is the most powerful driver on this list.
In terms of power and performance, these tools will exceed your expectations. Be sure to get this combo pack from authentic dealers and purchase only USA-made ones. Because users complained about the poor quality of the hammer drill in this package.
Things We Liked
Adjustable work light;
Superfast drilling;
High torque impact driver;
Small and lightweight. 
Things We Didn't Like
Hammer drills may not be long-lasting. 
---
7. Ryobi P251 ONE Plus Hammer Drill Kit
RPM: 0-410 / 0-1,800 RPM ;
BPM: 0-5,400 / 0-23,000;
Torque: 750 in. Lbs;
Weight: 3.89 pounds;
Chuck size: 13 Millimeters;
Includes a Brushless hammer drill, 4 AH 18 volt Lithium battery, Dual chemistry charger, Auxiliary handle assembly, Screwdriver bit, Toolbag, and a manual.
RYOBI became popular among technicians because of their one+ series. The batteries of this breed are compatible with other tools of the one+ range. If you own several items of the one+ series, you don't need to fish out a particular battery in times of emergencies. Any battery will do!
This cordless drill is meant for tough jobs. Besides, its quality is certified by UL; so, no need to doubt its performance because of its low price. The thing I liked most about this driver is, it comes with an auxiliary handle so that overhead drilling becomes less stressful. 
For me, this is a great drill and driver, but less powerful as an impact driver. Its rotation and blow are high and come with variable settings. But for the medium torque, this drill will be less effective where high torque is required.
Things We Liked
Comes with an auxiliary handle;
For light to medium use;
Backed by a long warranty.
Things We Didn't Like
Less effective as an impact driver.
Read more: Bench Grinder – Top 10 Variable Speed Bench Grinder
---
8. Porter Cable PCC601 PCC601B Drill Driver
Voltage: 20 Volts;
Chuck size: 0.5 inches;
Clutch settings: 23;
RPMs: 0 to 350; 0 to 1,500;
Includes a Brushless hammer drill, 20V MAX 1.3 Ah Lithium-Ion Battery, and 20V MAX Battery Charger.
Everyone does not like to spend on new power tools for their occasional needs. Besides, beginners and newbies of DIY projects prefer using a less expensive tool to master their skills before investing in a brand-new one. This refurbished drill from PORTER-CABLE is a good choice for them as it is a certified refurbished one, so, its usability is assured. 
This drill produces high rotation but very low torque, but it is sufficient to meet the drilling needs around your house. For your satisfaction, this package is backed by a return, refund, and warranty policy. So, you can always return it if it is not the tool for you or has proven worthless.
Things We Liked
Economic option;
Good for light use;
Fits in a small space. 
Things We Didn't Like
---
9. Makita XPH07Z Brushless Cordless Hammer Driver-Drill
RPM: 2100 RPM;
BPM: 0-31,000;
Torque: 1090 in. Lbs;
Weight: 5.7 pounds;
Chuck size: ½'' self-ratcheting chuck;
Includes Hammer Driver-Drill, two 18V LXT 4.0 Ah Compact Lithium-Ion Battery,18V Ah Lithium-Ion Rapid Optimum Charger, Tool Belt Clip, Depth Gauge, Side Handle, and Tool Case. 
Obsessed with MAKITA, but can't afford one? This refurbished drill of MAKITA can satiate your desire at a lot less price. It contains all the parts it includes as a new package. This is a discontinued item, only the refurbished version can be purchased for now. 
This versatile machine produces very high torque, making it suitable to pierce material as hard as concrete. In addition, the brushless motor of this drill never heats up for overuse, because, it is highly resistant to overload and abuse.
For professional and commercial applications, this beast will surely outperform with its power and quality. The included battery gets charged within minutes. Your drilling experience will become unforgettable with this drill by MAKITA.
Things We Liked
Meant for professional use;
Fits on a tight budget;
Added efficiency and lightweight.
Things We Didn't Like
---
10. PORTER-CABLE 20V MAX Cordless Drill Combo Kit, Brushless, 2-Tool (PCCK619L2)
Drill
RPM: 450/1, 800 RPM;
Chuck size: ½''
Weight: 3.2 pounds.
Driver
RPM: 2700 RPM;
Torque: 1,400 in-lbs;
Weight: 3.2 pounds;
Chuck size: ¼ '' ;
Includes: 20V Brushless Drill Driver,20V Impact Driver, two 20V Lithium-Ion Batteries, and charger. 
This refurbished pack will save 100 bucks of your hard-earned money. Both the drill and driver are small, lightweight, and equipped with a brushless motor. So, their usability for heavy-duty applications is proven. 
The drill has a variable speed setting for different applications and can produce high rotation for fast drilling. On the other hand, the impact driver can create high torque for tough jobs with large fasteners. 20-volt Max series batteries are compatible with all 20 v Max series tools. To get quality combo products in an affordable range, spending on a refurbished unit is a wise decision when you have a tight budget. With this duo pack of PORTER-CABLE, you don't have to compromise with performance
Things We Liked
High torque impact driver;
High rotation;
Both tools fit hard-to-reach places;
Affordable. 
Things We Didn't Like
---
What Is the Difference Between a Cordless Drill and an Electric Screwdriver?
There is a huge contrast in the capacity to go to certain areas to set the hardware and finish specific positions. It may be an element to factor in what one is best for you.
| | |
| --- | --- |
| Cordless Drill | Electric Screwdriver |
| It features large and powerful motors. | This is a portable electrical device. |
| It is used for demanding purposes such as drilling holes and mixing paints. | Used for light work, and uses small batteries (4 -10V). |
| These can be used as power screwdrivers. | An electric screwdriver is not meant to be a drill. |
| Cordless drill Also known as bench drill, it is a large drill that is stationary. | Versatile tools were supposed for industrial use. |
| It's a hand drill, which looks, and functions just like an electrical one. | An electric screwdriver is slightly larger than a medium-sized screwdriver. |
| This is a significant advance in drill and battery technology. | These are a little heavy for some work, |
Conclusion
Finally, we can say, brushless models, are better than brushed motors. If you get the best brushless cordless drill, you will get improved efficiency, less noise, and heat.
But the only drawback of brushless drills is their price! They tend to be more expensive than other tools.
But the technology they use to make the tool smarter and more efficient is priceless.
So it's up to you to decide whether you buy that model or not. Me, I would like to say that I'm glad that I invested in this new technology. It saves time and helps to complete my project more efficiently than the previous brushed model.
You Might Also Like: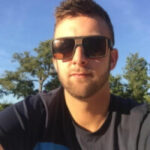 Hello, I am David Rowan. I am a professional contractor with 10 years of experience in home building, different tools used, construction, home remodeling, and other home improvement work. I have already built many custom homes and continued to do several woodworking projects along with how to deal with all categories of tools.