Published on: March 26, 2022
Written by David Rowan / Fact-checked by Eric Devin
This article may contain affiliate links, which means if you make a purchase following our links won't cost you extra, but we may earn a commission. Learn more
In my long years of carpentry experience, featherboards are the most underestimated accessory in the field of modern woodworking. Professionals can't deny its necessity when it comes to the accuracy, cleanliness, and safety of a cut.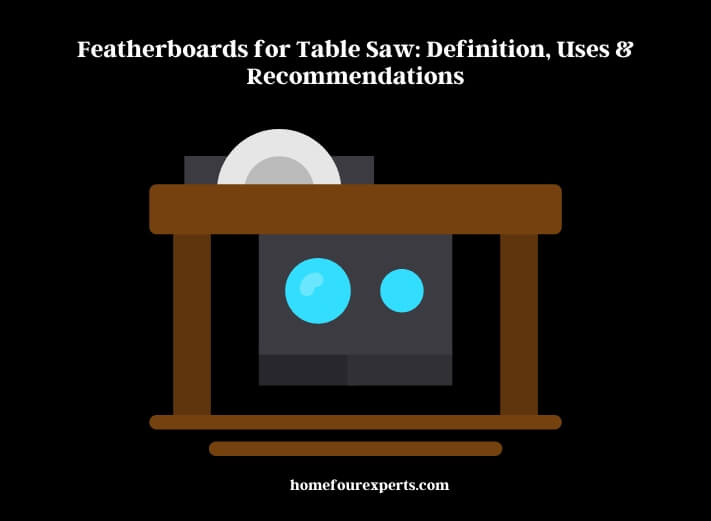 For beginners, cabinet makers, or homeowners, feather boards are getting important for different reasons. Some use these for the safety of their own. Some prefer using these boards to save the saw blades. Using this small insignificant attachment can create a significant difference in overall performance for everyone. 
What Is a Featherboard?
A feather board could be a safety tool used when working with stationary routers or power saws like table saws or bandsaws. A feather board aims to use pressure against a workpiece, keeping it flat against a machine table or fence.
Why You MUST Use a Featherboard on Table Saw
Even to this day, many people are satisfied with using push sticks and push blocks as feather boards. To be honest, once you use a real featherboard, you will never ever want to use your table saw without a feather board. If you still are confused about whether your table saw really needs a feather board, this section will help you better understand it. 
Safety
This one should be your primary concern while working on a running table saw. A featherboard will save you from irreversible damage resulting from accidents. It can be merely a ruined workpiece or a serious injury, but in the long run, it may cost you more. Only a few bucks spent on a feather board is all you need to avoid such incidents. 
Reduced Kickback and Binding
Sounds familiar? Kick back, and binding happens when the stock is not fed straight, smooth, and steady against the blade. It occurs when you use bare hands to press the stock against the fence and feed it simultaneously. Kickback is more familiar with thin and long stocks. A pair of featherboards on the miter slot and t slot ensures that it is aligned perfectly to eliminate these two problems.
Less Chance of Bending Blades
Just like kickback and binding, bending blades is also a headache for woodworkers. It is caused by unsolved kickbacks and buildings. We all know how expensive saw blades are and how it is hard to get and maintain the right quality blade. An inexpensive featherboard can save other costly accessories of the table saw.
Accuracy of Cuts
The problems I have discussed above are the main culprits behind a ruined cut. When those are solved, all the cuts you get from the saw will be flawless. 
How to Select Featherboard for Your Table Saw
Now, this is the most crucial part of choosing a feather board online. There are countless options, which one to get? We are here to guide you in that too. There are some general rules when choosing feather boards. All are elaborated on here for your convenience. 
Read more: Find 8 Best Cordless Skill Saws
Thin or Thick Stocks
Does your job include cutting thin and long stocks only? In the cabinetry industry, carpenters only use light and long stocks. So, they need specific kinds of feather boards to support those stocks. If you often need to work on thick stocks, you should choose a feather board with thick feathers.
Another option is, choosing a board that can be raised to support added thickness. For working with different-sized stocks, you better choose a versatile featherboard that can be used for different widths. In our list, you will get these boards that are made for thin/thick stocks.
Reversible/Non-Reversible
Some featherboards are direction-specific; some are not. The reversible boards are more versatile as you can use these for tables where the miter slots are not placed on the left of the fence guide. Meaning, a reversible featherboard is useful for lefties.
For some, it is a matter of preference. Non-reversible ones are more used on table saws where these are not moved often. 
Mounting Mechanism
It is essential to check the mounting mechanism of the featherboards you are going to buy. Because no matter how good those boards are, the whole game can fail if these are poorly attached and wobble.
On the other hand, if the boards are easy to attach and remove, it saves the boards' downtime. Other than miter bars and bolts, some featherboards come with magnetic mounting mechanisms. So, it is a matter of compatibility of the boards and your table saw and your comfort. 
Quality of Material
Featherboards need to be made durable with flexible feathers. If the feathers are not flexible, they can hinder the stocks from moving and can leave trace marks on the workpiece. Besides, a fragile and cheap featherboard will not last to serve you for long. 
Mostly, there are issues we check while purchasing a feather board online. As you get experienced with using feather boards, you will develop your own kind of preference and know which one will work best for you. 
View Our Selected Top Featherboards for Table Saws-
Considering the ever-increasing widespread use of featherboards and people's interest in them, we decided to list the popular feather boards available in the market. Well, it is hard to make such a list because there is a wide range of feather boards available with different mounting techniques, usability, quality, and price. Here, we paid attention to the users' preferences while selecting featherboards of different kinds to write reviews on.
Bosch RA1171/RA1181 Feather Boards 2-Pack
Two reversible feather boards;
No mounting hardware is included.
Maybe it is the cheapest feather board for DIY carpenters who use scrap wood to replace feather boards. These boards are reversible, and you will get two of these in one pack. Moreover, there is no mounting hardware in this pack, so you can use your own hardware according to your convenience.
Many people consider this a drawback, but the advantage is that you don't have to hold on to a cheap mounting system that makes the whole feather boarding system fail.
Two 1/4-20 hex head bolts, two washers, and two 1.75″ star knobs are all you need to place on one feather board. Though these boards are recommended for particular Bosch table saws, these are universal. You can mount these boards on any miter slot size and t slots as long as the hardware allows you to.
Good side
Budget-friendly;
Reversible;
Easy to set up;
Universal.
Bad side
Needs mounting hardware separately.
---
Kreg True-FLEX Featherboard for Miter Slot and T-Slot
Easily connected to a miter slot or t-slot;
Wedge-Lock hardware;
Suitable for 3/8″ x 3/4″ (9mm x 19mm) miter slot.
This pair of featherboards works on almost all kinds of table saws, including router table, band saw, and so on, as long as the slot measures 3/8″ x 3/4″. This is why this one is the favorite among professional carpenters. You will get a pair of true-flex featherboards that you can attach to the miter slot or to the T-slot. I prefer both because that is how you can actually assure an accurate and precise cut on wooden workpieces, right?
The fingers on these Kreg feather boards apply perfect and consistent pressure on your workpiece, just the way you want. Because of its wedge-lock mechanism, you can practically set these boards to almost any table. This is why these are better preferred over other featherboards for large-size table saws.
It is so easy to install and use that even beginners don't need any instruction to get started with this. However, this simple and inexpensive attachment will make your woodworking more enjoyable and less stressful.
Good Side
High-quality material;
Easy to use;
Easy to install;
Consistent pressure on the workpiece.
Bad Side
Suitable for only 9mm x 19mm miter slots.
---
Milescraft 1406 FeatherBoard for Table Saw
Split rail construction;
Suits 5/8″ and 3/4″ miter slots;
Includes 3/4-inch and 5/8-inch Miter bars, T-Slot bolts, knobs, etc.
To be honest, this design is hard to adjust to often. So, I only recommend this if you have to cut boards in an exact size all the time. Cabinetry and veneer or crown-making shops can make fair use of this feather board. Though it is hard to adjust, it produces a firm hold to eliminate kickback once you install it. Moreover, it comes with t-bolts so you can set this to a T-slot as well.
It comes with a Preload tension Design to ensure effective support. Overall, this featherboard is the right choice for woodworking at a low price where the board is not required to adjust a lot. The miter bars included with this model are somewhat fragile and wobble if adjusted too often.
Good Side
Cheap price;
Provides maximum hold;
Eliminates kick-back.
Bad Side
---
Bench Dog 10-005 Featherboard for Table Saws
Simple design;
Multipurpose featherboard;
Easy to use.
This patented design is created considering beginner woodworkers. It will save you from purchasing different feathers for various workpieces because they are placed in a spiral shape. Moreover, you can easily adjust this featherboard just by loosening and tightening a simple knob. It not only makes using this too easy but also saves downtime.
But the problem is, this featherboard can not be attached too tightly to the miter slot. The problem is, the fingers are not as flexible as other conventional feather boards. Only two or three fingers will touch the workpiece, but your wooden board will be stuck and won't move forward if it is placed too tightly.
So, you have to place it carefully so that it supports the wooden board just a minimum without gripping it. For these problems, I don't recommend it to professional woodworkers. Adjusting this wobbly featherboard will piss them off.
Good side
Suitable for a variety of sizes of workpieces;
Easy to adjust;
Useful for beginners.
Bad side
---
JessEm – Stackable Feather Board for Thick Stocks
Impact-resistant material;
Stackable to work with thicker pieces.
The best choice for working with extra-thick wooden boards is to use the JessEm feather board. Though it comes in a single pack, you can purchase two of these to make it stackable. It will ensure added support for a big bulky board, and the cut will be effortless. Besides, the rounded-edged fingers are a bonus as they don't harm your workpiece by leaving unexpected marks.
This featherboard is made of high-quality impact-resistant material. It makes the board durable, vibration-free, and secure on the table. There are two thick knobs on the board to clamp it down on the table or t-slot and lock it easily as well. For professional woodworking with large pieces, there is hardly any alternative to this one in the market.
Good side
Well built;
Suitable for thick wooden boards;
Secure on track.
Bad side
---
Bench Dog Double Featherboard for T-Slot
Used with ¼ inch T shot;
Needs Benchdog 10-012 miter slot adapter to use with a miter slot.
Which one is more important? Using a feather board on a miter slot or t-slot? In my opinion, using a feather board on the t-slot is. If you don't set one on the miter slot, it may cause inaccurate cuts, but not using one on the t-slot will increase the risk of kickback, binding, and bent blades. It often happens while using thin and long stocks. The feather board on the t-slot presses the stock on the table against the guide fence so that it can't harm the blade. Read more: Radial Arm Saws Reviews
So, if you agree with me, you will find this Bench Dog t-slot featherboard is a must-have. It is specially made for the t-slot. You can also use it on the miter slot with a particular adapter, but countless feather boards of amazing design are used on the miter slot. Well-designed T-slot featherboards are somewhat rare, and this Bench Dog feather board is one of those.
Good side
Best for use with a t-slot;
Doesn't mark the stock.
Bad side
Needs an adapter to use with the miter slot.
---
Magswitch Reversible Featherboard
Magnetic attachments;
Reversible design;
Pack of two.
Not all table saws have a cast iron table, most are stainless steel and aluminum to make the surface rust-proof. However, if you do have a cast iron table on your table saw, then you are one of those lucky people who can make use of this magnetic feather board.
It grips perfectly on thick cast iron tables and for the magnets, it does not even slide. I especially like its low-profile design, it does not interrupt work like most other unnecessarily bulky feather boards. 
The price is the main reason for its less popularity. Needless to mention, being magnetic is also another point for not being widely used. But whoever used this once on their table saw, recommends purchasing several for its incredible useability. Its reversible design makes it easier to use and versatile. 
Good side
Easy to use and adjust;
Low profile.
Bad side
Magnetic attachments only work on cast iron tables;
Overpriced.
---
SUNLFPROD Featherboard Adjustable Woodworking Tools
Length:6.49-inch;
Thickness: 0.24-inch;
Width: 5.12-inch.
Look at the design of this model. It is designed asymmetrically to make the in-feed of wooden boards more supported. To get full support, one should purchase two of these packs. Then you will get four feather boards to support your boards. You must be thinking, why do you need so many boards in one table saw? Well, just try placing the feather boards before and after the saw blade on the miter slot and fence. 
The perfection and smoothness of cuts you will start getting from the same old table saw are worth it, trust me.
Any problem regarding gripping on the miter slot is improbable with these boards. The knobs are of outstanding quality and make a stronghold wherever you set them. These boards are perfect for working with thin and long boards. You know how difficult it is to keep thin boards aligned, right?
Good side
Flexible application;
Installed on universal track;
Good grip;
Suitable for large working pieces;
Trustworthy customer service.
Bad side
---
Bow Products Featherpro with Foam Feathers
Replaceable, high-density foam feathers ;
For standard 3/4″ wide x 3/8″ deep miter slots.
The Bow has gone a step ahead while designing its table saw featherboard. They made the fingers using high-density foams instead of plastic material. The advantage is, foam absorbs vibration and kickback better than plastic. You can really feel the difference when you actually use this.
You might be thinking; foam wears out sooner than plastic material. Yes, you are right; that is why the fingers are made replaceable. When these wear out, you only need to replace the finger, not the entire board. If the board accidentally runs into the saw blade, it won't cause any harm or accident.
This is a large featherboard to use on a standard-sized miter groove. For miter slots measuring 5/8″, you may need a replacement miter bar to use such feather boards. Milescraft makes unique miter bars to use with standard-size feather boards. However, using smaller tables, this one is not the best option.
Good side
Absorbs vibration effectively;
Smooth infeed;
Feathers can be replaced.
Bad side
It does not suit a small table saw. 
---
FAQs
Where Do the Feather Boards Prolong the Table Saw?
Position the feather board slightly before the blade and tightly enough against the stock that the fingers flex because the stock passes.
Do I Need a Featherboard?
A feather board really meets two needs. As a reference, it helps to hold the stock against the outer level of the equipment or fence when you run it. Most of the time, a plume can show a preference for a human administrator for keeping stock up for loading.
How Many Feather Boards Do I Need?
100mm Feather Edge sheets are the most well-known size utilized and you ought to hope to utilize 23 sheets for a 1.8M board. 35 sheets for a 2.7M board and 39 for a 3.0M board. You ought to likewise ponder adding a couple of extras for good measure.
Conclusion
Featherboards only cost a few bucks but last for decades if chosen with the right quality. Think about the number of projects you can complete in all those years! Yes, a simple and affordable featherboard can actually do magic and improve your performance a lot. 
So, I suggest being considerate and mindful while getting one. In fact, I would recommend getting four, two on the miter slot in front and behind one of the blades and two on the t-slots. This way you can get the most from your featherboards and get the most benefit from using this accessory. Just use it once and thank me later.
You may like these also: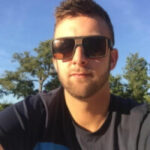 Hello, I am David Rowan. I am a professional contractor with 10 years of experience in home building, different tools used, construction, home remodeling, and other home improvement work. I have already built many custom homes and continued to do several woodworking projects along with how to deal with all categories of tools.