This article includes affiliate links, which means we may earn a commission if you make a purchase following our link. Please refer to our review guidelines.
Whether you are an HVAC technician or expert electrician, or a homeowner, a good clamp meter is an essential device you need in your toolbox to diagnose and troubleshoot the wiring and electronic appliances and resolve electrical issues.
Having a good HVAC clamp meter is like wearing your experience on your sleeves, like helping to diagnose the problems quickly and saving time and effort. Clamp meters are the safe, effective way to determine the electric currents, frequency, resistance, voltage, temperature, etc. while at work without stripping wires.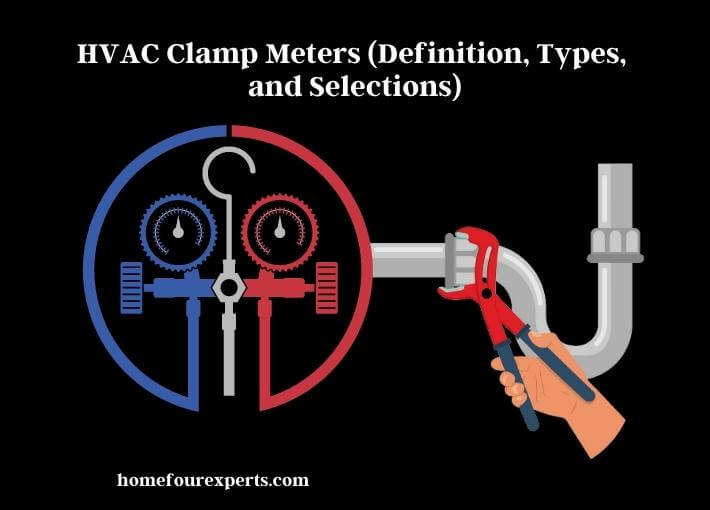 There are hundreds of HVAC clamp meters filled in the market but finding the top HVAC electrical clamp meter is a challenging job. For this reason, today, we are going to review the topmost handy HVAC clamp meter plus its benefits, drawbacks, features, and other relevant information to help you to buy a good one.
What Is a Clamp Meter?
A clamp meter is an electrical instrument that is a hybrid between a digital multimeter and a clamp to measure the magnitude of current in any conductor without touching it or disconnecting the circuit/system. A clamp meter uses a jaw-like structure like an insulated wire that can be fitted around a conductor to detect a fraction of the magnetic flux (current) generated by the conductor in real-time and then shows you the reading of the current on a screen.
Based on the types of measured current, there are two types of clamp meters available in the market today-
Current-transformer clamp meter or ac clamp meter- used to precisely measure AC.
Hall effect clamp meter or dc clamp meter- can measure both ac and dc currents.
Types of Clamp Meter Measurement
Clamp Meters also referred to as clamp-on ammeters, have four sorts of categories.
Ac Clamp Meter
The current transformer type or ac clamp meter is employed to live AC (alternating current) only.
Hall Effect
Hall Effect type is employed to measure both AC (alternating current) & DC (direct current).
Flexible
The flexible type uses a Rogowski coil for measuring only AC in tight spaces.
DC Clamp Meter
DC clamp meter is employed to live only DC using hall-effect with no contact.
What Are the Things to Consider for an HVAC Clamp Meter?
There are many types of digital clamp meters available in the market. All are different because of their sizes and features like jaw openings, multi-functional operations to other measurements, etc. Based on your tasks and working environment, you have to buy accurate measurements of HVAC clamp meters. Thus, things to consider when purchasing a clamp meter-
Accuracy
A clamp meter's accuracy is essential to get a great result on consistent, resistance, and accurate measurements. As accuracy with precision is a must, so no one wants a low-accurate clamp meter. The exemplary digital clamp meters always put out identical measurements and accurate readings for a single currency. However, no clamp meter gives 100% correct reading, and it comes with around 0.5%-0.8%—an error limit. The point here is that the readings should be a little bit closer to the original value.
Functionalities
Most clamp meters are designed to measure electrical parameters, including resistance, frequency, capacitance, current, voltage, continuity, and check diodes. There are many other functions such as fast charging, data hold, temperature measuring, auto-ranging to receive automatic readouts, and safety features are also helpful. All these functions associated with a clamp meter, at least standard measurement capability make it more useful with no additional tools. If you want to invest in one, you must consider all these exemplary clamp meter parameters.
Meter Ratings
Make sure to look for measurement parameters such as the measurement of ac currents, ac/dc voltage readings. They are necessary for detailed current measurement readings to provide the users with a more in-depth understanding of electric currents. Consider choosing proper use and maximum voltage ratings or current holding clamp meter. Using a clamp meter other than its fair use and intended meter ratings can harm the user's electrical equipment.
Security
As the clamp meters work with the electricity, always consider that electrical device with a safety feature. The standard safety conditions that you can look for are CE, IEC, and others. However, the clamp meter you buy must consider these certificates and other authorized certifications or rankings that claim that the device will provide better performance and safety.
View Our Recommended HVAC Clamp Meters, Below
Now, without further ado, from our findings and review of the top eight choices, you have to choose this must-have toolbox device to help you on your job site.
1. Fluke 325 AC-DC TRMS Clamp Multimeter
Digital clamp meter;
Measures frequencies up to 600 hertz;
400-amp AC and DC rating;
Resistance measurement up to 40;
IEC safety standard 61010-1;
CAT IV 300V/CAT III 600 V safety rating.
Fluke 325 AC-DC TRMS clamp multimeter is one of the best multimeters and clamps meters that rules the world of testing tools. This small and portable meter can measure ac and dc amperes, ac measurements up to 400 amps, and ac and dc voltage to 600v. It is also suitable for working on category iv installations of up to 300 volts, and category iii installations of up to 600 volts.
This accurate RMS sensing meter is the top model of the 3xx series, which gives accurate readings when measuring linear or non-linear loads, regardless of waveform. It provides precise resistance, capacitance, and temperature readings for both commercial and household electricians. In addition to this, it uses broad jaws that can measure the flow of electricity up to 30 mm in wires without interrupting or touching the circuit.
This reasonable size, price, and excellent features meter have a min-max button for giving the minimum, maximum, and real-time current reading of a conductor even if you are troubleshooting circuits and checking inrush currents.
Pros
Easy to operate;
Slim, ergonomic design;
Accurate RMS technology meter for non-linear loads;
Powerful and bright backlit display;
Well-designed continuity sensor feature;
Temperature and capacitance measurement;
Accurate proportions;
Frequency measurement;
Clamp measures both AC and DC amperes.
Cons
---
2. UEi DL429B True RMS Advanced HVAC Clamp Meter
Dual display;
600A AC/DC wireless capability;
Auto/ Manual ranging;
Detachable clamp head;
Auto-calibration;
750V AC/1000V DC, 2000μF capacitance;
Input jack locks;
60MΩ Resistance;
Magnetic mount;
2000 μA DC micro camps.
Are you looking for a reliable and useful quality clamp meter? This HVAC certification UEI DL429B true RMS advanced HVAC clamp meter won't make you depressed. For more than 50 years, UEI has been recognized as an experienced designer and manufacturer for producing quality and innovative features of clamp meters designed to solve real-world problems. And their UEI DL429B right RMS clamp-on meter offers better features, functions, and safety in an updated housing with wireless capability.
It is a complete meter with the precision of true RMS and simultaneous readings of the differential temperature functionality, which is a handy feature for HVAC technicians. It can also measure resistance, capacitance, ac frequency, micro-amps, non-contact voltage and duty cycle, and much more stuff that make a complete meter work much more comfortably.
Pros
Actual AC/DC RMS clamp meter;
Direct function button access;
Accurate, robust meter;
Takes quick readings;
Low battery indicator; 
IOS and Android compatible;
Work light and backlight;
LRA inrush measurement;
Rugged design with one-handed operation.
Cons
---
3. Klein Tools CL440 True RMS HVAC Clamp Meter with K-Type Thermocouple
Measure 600A AC, DC millivolts, and microamps;
Batteries: 3 AAA batteries required(included);
Dedicated mode;
Two K-type thermocouple ports;
TRMS measurement technology for accuracy;
Includes push-on alligator clip, right-angle input test lead, K-type thermocouple, a storage pouch, and 3 x AAA batteries, instruction manual.
The next one on our list is Klein Tools CL440 HVAC Clamp Meter with K-Type Thermocouple. High-durability material and excellent features make this tool for exclusive use by electricians. The CL440 uses automatically ranging True Root Mean Squared (TRMS) measurement technology to provide accurate measurements of DC millivolts and microamps, differential temperature, Digital temperature calibration, inrush current, and more specifically for HVAC applications. 
Meanwhile, the available K-Type accessories make Klein's CL440 extend the operating temperature ranges for all digital multimeters and clamp meters. Its Two K-Type thermocouple ports for Differential temperature measurements, Digital temperature calibration. The digital dual backlit 6000 LCD of this product provides an easy-to-read measurement view of your output even in low-light environments.
Pros
Rugged design;
Easy to use and understand;
Measure both AC and DC;
Dual display;
Clamp measures AC and inrushes current;
Efficiently performs all HVAC applications functions;
TRMS enables accurate readings;
Low-Pass filter and Low impedance (LOZ) mode to avoid all the high voltages.
Cons
---
4. Klein Tools CL800 Digital HVAC Clamp Meter
Automatic ranging and RMS technology;
Rated ip40 for dust resistance;
Can handle up to 600 volts;
Diode tests;
Low battery indicator;
Can withstand a 6.6-foot drop;
Have Thermocouple probes for temperature measurements.
Klein Tools CL800 Digital HVAC Clamp Meter is another middle-price range high-quality AC clamp meter, precisely fit for professional use. This True RMS measurement with auto-ranging clamp meter is a complete package that can check diodes and measure both AC/DC and voltage, capacitance, temperature, resistance, and frequency. Moreover, it is equipped with a thermocouple probe that allows quick and more accurate wire assessment temperature than any other ordinary multimeter. 
This clamp even features an excellent LOZ function (low-impedance mode) that quickly identifies and gets rid of stray or ghost voltages, which is an essential feature if you work in high-energy, static environments. It also includes a reasonably large LCD screen with a bright backlight and fair resolution to easily see the accurate readings.  
This tool can work between 32F to 104F temperatures (0 to 40 C), which means you'll be able to use this in various locations and environments, and the altitude operating, or height range is up to 2000 meters or 6,562 feet. Thanks to the double insulation quality, that means CL800 is certified by CAT IV 600V, CAT III 1000V, and Class 2, Double insulation safety ratings.
Pros
Durable and sturdy build;
Exceptional accuracy measurement for AC and DC amperage and voltage;
Conforms to industry safety standards;
Backlit illuminated display;
Flashlight function;
AAA Batteries included;
Non-contact voltage checker feature;
Excellent and convenient design improves testing and reduces time;
It comes with accessories such as a voltage detector, carrying case, and thermocouple.
Cons
---
5. Ideal Industries (61-744) 600 Amp AC with NCV Clamp Meter
Measures up to 600 AAC and 600 volts;
Automatic measuring detector;
Non-contact voltage (NCV) sensing;
True RMS voltmeter;
Compact jaw design;
Auto power off;
The low battery indicator on the screen;
CAT III safety compliant.
For 100 years, Ideal Industries Inc. has been helping electricians, electrical contractors, data technicians, production engineers, and plant managers to verify and analyze electrical systems safely and efficiently with their innovative circuit tracers or reliable voltage testers or clamp meters. Their ideal (61-744) 600 Amp AC with NCV Clamp Meter is one of the best-valued and most efficient digital voltmeters to get fast and accurate readings quickly with its 600 AAC non-contact voltage indicator. 
The model has been approved for CAT 3 600 V use, and its automatic measuring detector works excellently, eliminating the necessity of knobs to select voltage, ampere, ohms, and diode testing. It will save your battery and prolong the clamp pro's life with its low battery indicator and auto power-off features. The clamp pro has a data hold feature so you can check for fluctuations and possible damage by keeping the measured information stored away.
Pros
Simple to use;
Easy-to-read indicator;
Provides accurate measurements;
Ergonomic clamp meter;
Efficient battery timing;
Manual and auto-ranging feature;
Acceptable price;
Easy to switch ranging options;
Automatic auto-shutoff feature to save battery;
Automatically shows voltage, resistance, continuity, or AC;
Includes operating instructions, NCV tester, and 1.5v AAA batteries.
Cons
Not robust;
Small carrying case.
---
6. Fluke (116/323) HVAC Multimeter and Clamp Meter Combo Kit
Built-in thermometer for HVAC applications;
Measure 400 A AC current; 
Measure 600 VAC and DC voltage;
CAT III certified;
Low input impedance;
Microamps to test flame sensors.
Fluke is one of the most reputed brands for providing very high-quality things in the HVAC Industry. And their Fluke (116/323) HVAC multimeter and clamp meter combo kit are the specialized tools used by technicians and electricians to provide versatile solutions in troubleshooting commercial and residential use.
Combining these devices, the fluke 116 HVAC multimeter, and fluke 323 HVAC clamp meter are a very reliable, fantastic, and perfect combination to do the job very comfortably, efficiently, and quickly. Fluke 323 HVAC clamp meter can measure ac of up to 400a and measure voltages of 600v ac and dc. Thanks to true RMS, which provides perfect and accurate readings even at non-linear signals.
As for the fluke 116, this built-in machine thermometer, microamps for flame sensors with an accuracy reading down to 0.1, and low input impedance to measure the various sensors for HVAC applications without any ghost readings. You can also calculate multiple measurements like the resistance, capacitance, continuity, and frequency of any commercial HVAC system with this combo kit. Thanks to the fluke 80bk-a integrated DMM temperature probe features because of this, there is no need to carry a separate thermometer.
Pros
Highly compact, ergonomic, and easy to handle;
A large white LED backlight provides a clear vision of the reading;
Measure resistance, continuity, frequency, and capacitance;
Min/Max/Average elapsed time reading;
Provides accurate readings even on non-linear signals;
Beneficial for DIY enthusiasts, professionals, and beginners;
AUTOV/LOZ function helps prevent false readings due to ghosts or high voltage.
Cons
Not strong Magnetic strap;
Not an accurate thermocouple.
---
7. Etekcity (MSR-C600) Auto-Ranging Clamp Meter, Digital Multimeter
Measures AC up to 400 amps;
Measures resistance up to 20megaohms;
The jaw opening measures 26 millimeters;
Measures ac and dc voltages up to 600v;
Data hold, max, and select functions.
Etekcity (MSR-C600) auto-ranging clamp meter, a digital multimeter, is a high-quality auto-ranging measurement and HVAC perfect clamp meter to measure the ac and dc voltage, AC (no DC), resistance, continuity, and diode testing. This clamp-style multimeter by Etekcity is a very merely use of a digital multimeter for both professionals and amateurs on home-level small projects, electrical projects, and mid-level conductivity measurements. 
Its jaw opening correctly measures AC in a conductor of up to 26mm without affecting the circuit. Another noticeable feature of this clamp meter is its data hold, a min-max button to analyze the quantities, max reading, auto-ranging function, and a wide LCD screen to show the readings. To save energy, it turns into automatic auto-sleep after 15 minutes of inactivity. With a comfortable carrying case, you can safely store this and bring it with you wherever you go.
Pros
Precise assessments;
Easy to use;
Made from durable parts;
Ensures accurate voltage measurements;
Measures different ranges;
Large LCD with power conservation mechanism;
Has a durable carry pouch;
Automatic off after 15 minutes of inactivity.
Cons
No backlight;
Poor battery life.
---
8. AstroAI (DT202) Digital Clamp Meter
2-second sampling rate;
True RMS value;
Measure both ac and dc voltages up to 6000 counts;
Measures resistance up to 20 megohms;
Auto-ranging function; 
Low battery indication;
Data hold/max hold;
Non-contact jaw opening measures up to 1 inch;
3-year warranty.    
Among the many clamp meter in the market here comes the best one, which can easily measure everything from voltage, current, resistance, continuity, capacitance, frequency, diodes, transistors, and temperature at a nominal rating, that is AstroAI (DT202) digital clamp meter. Its RMS value and auto-ranging capability can measure both the AC and voltage up to 6000 counts.  
For doing a speedy reading and measuring the data, it has two times per second sampling speed. Moreover, it has crystal clear and high-definition LCDs with backlit, 42 mm transformer jaws that can quickly clamp up large conductors even after periods of prolonged and intensive use.
This digital clamp meter has all the professional-grade meter features like all the demands of long working hours, auto-ranging function, a wide range of testing options, and professional-quality accuracy, making it ideal for everything from home to commercial applications.
Pros
Simple design;
Easy to understand and use;
Large display;
Detailed and precise in function;
Measures a wide range of tests and measurements;
Quick in process and operating;
Automatic turn on and shut off.
Cons
Build quality has to improve.
---
Frequently Asked Questions
What Is the Difference Between a Clamp Meter and a Multimeter?
Electricians frequently use both clamp meters and a multimeter, but there is a significant difference between them.
Clamp meters are electrical test tool that only measures currents and is designed to do optimal ease and reliability. It is mainly used in HVAC environments, assembly lines, automation, and areas where disconnecting the current measurement system is challenging to measure. It measures high current up to 1000 amperes and is restricted to a hundredth or tenth unit.
Whereas, digital multimeters (DMM) measure voltage, current, and resistance feature quantities. It measures current not over 10 amperes and has no restriction. It gives readings in milliunits.
Why Do You Really Need a Clamp Meter?
This allows electrical experts to avoid the old-fashioned technique of cutting into a wire and embedding a meter test into a circuit to estimate an in-line flow. The jaw of a clamp meter does not need to communicate with a guide during an estimate.
How Accurate is the DC Clamp Meter?
Accuracy of the clamp meter.
These are usually quite accurate with AC and DC measurements of between 2%.
Conclusion
For any experienced HVAC technician, having the right HVAC clamp meter is an invaluable tool. Nowadays, various features and types of HVAC clamp meters are available in the market, but buying the right one is very difficult.
Our reviews of all of the clamp meters are incredibly great quality devices according to their features, and quality and each comes with its advantages and disadvantages. Each model will be helpful for electricians in mapping out electric connections without executing invasive procedures. So, without wasting time and choosing the absolute best among them for resolving your electrical issues.
Relevant Resources: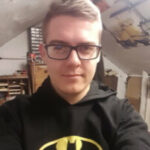 Hi, I am responsible for the 'Homeowners Power Solutions' category. My name is Liam Jaxon and a licensed technician with 7 years of experience in vehicle batteries, electrical gadgets, and home appliances. My working experience in different residential & light commercial electrical sectors and the automobile industry helped to acquire vast knowledge in this industry.