Published on: March 3, 2022
Written by David Rowan / Fact-checked by David Rowan
This article may contain affiliate links, which means if you make a purchase following our links won't cost you extra, but we may earn a commission. Learn more
If you are a DIY artisan or need to start woodworking, then a parallel clamp is a must-have item in your tool list. These clamps are very helpful and essential to keep your workpiece secure and safe. Normally, a parallel clamp is a fastening tool used to hold or fast objects tightly together to limit movement or separation.
As well as, the jaws of a parallel clamp persist parallel to each other when it tightens, so it's called a parallel clamp. Careful investment in buying it can surely give you great results in your woodworking project. Mainly it helps for gluing two boards from edge to edge instead of pushing them into the cup.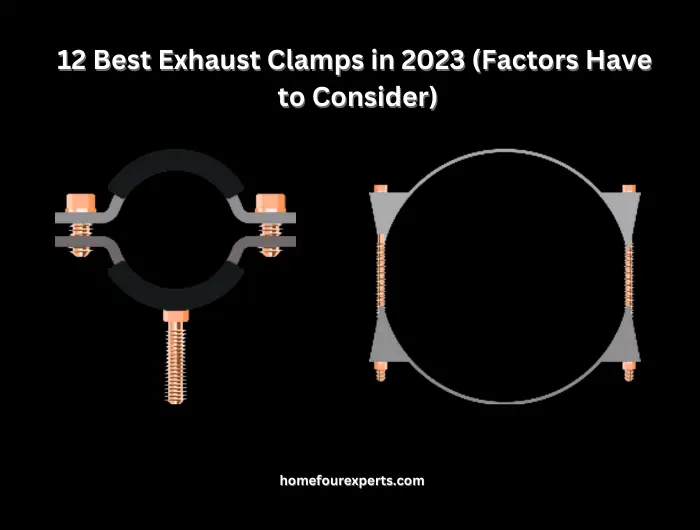 Different sizes, shapes, and forms of parallel clamps overfill the market. It's not a very complex tool; hence you need to know its available features before purchasing it. Otherwise, it can be very confusing to select the accurate one. 
Features You Should Consider When Choosing Parallel Clamps
Temporary and permanent types of clamps are available in the market. Usually, most of the clamps have a fixed jaw at one end of the bar and a sliding jaw that moves on the bar. Rather than these standard features, some models have extra benefits that make your woodwork a little easier. To better understand how to select parallel clamps, you need to consider a couple of things. Here are the features you should search for when choosing a parallel clamp:
Parallel Bar
To keep your workpiece secure, the first thing you should seek is bar length as your workpiece is placed between the bars, so it should be perfectly equal. Moreover, the size of the bar depends on your work type. If you utilize the clamps for constructing small furniture such as cabinets, then go for a 24-inch bar clamp. However, for larger jobs, more extended parallel straps may be necessary.
Jaw Design
The jaw's layout is an important thing to consider when buying a clamp. As the jaw holds your workpiece and ensures safety, it needs to be flexible and soft to perform the work without damaging the wood smoothly. 
It should be strong enough to handle the force and hold the object tightly. Also, big jaws decrease the slipping or twisting risk. The hardest part of buying is selecting a jaw design to ask sellers for advice if you are not confident. 
Material
A parallel clamp needs to hold a heavy wooden piece tightly for a long time. So it needs to be firm enough to control the force. A strong brace like aluminum material is the most durable and heavy to use for any work. You can count the steel material as a replacement, but it is not as strong as steel. Also, steel material isn't so heavy and lasts long. 
Spreader
Sometimes your woodwork needs to spread rather than squeeze. Some clamp is going to give you this additional spreading service. If you raise the head and flip it the other way around, you can use your clamp as a spreader. This function is useful when renewing old furniture. Make sure you choose the bar clamps that have a spreader option.
Handle and Pads
The handle of the clamp needs to be coated with soft grip rubber for maximum adhesion. Also, it should be flexible enough to move for a fast clamping movement. Additionally, more oversized handles are convenient as they help provide increased torque throughout the workpiece's fixation. 
Further, the pad below the clamp's foot keeps the parallel clamp stable during the whole working time. Also, the pad protects your work from a bunch of ugly clamp marks
Overall, after knowing all these must-have features now, you are ready to choose a perfect parallel bar clamp from the following list.
Alternatives to A Parallel Clamp
While every clamp type is exclusive, there's usually a clamp or two which will be substituted. And therefore, the pipe vise is arguably the closest in design and performance you'll find as an alternative.
Parallel Clamp Vs. Pipe Vise
Pipe clamps wont to glue up drawer side panels. If you're unsure, you would like a parallel jaw clamp's precision features, one of the simplest alternatives to a parallel clamp may be a pipe vise.
Advantages: Pipe clamps are cheaper, lengths are often customized with the black pipe they use, and they can apply a considerable clamping force.
Disadvantages: But, pipe clamps can damage the wood if the workpiece isn't padded, they need shorter jaws, and therefore the jaws aren't designed to be parallel.
Screw Clamp Vs. Parallel Jaw Clamp
The deep-throat screw clamps are excellent utility clamps. Their design is inherently clumsy for one job a parallel clamp is best at precision clamping. 
Sash Clamp Vs. Parallel Jaw Clamp
Meanwhile, the robust sash clamp is the king of wood clamping power. And while most ordinarily want to glue up heavy-duty tabletops, a sash clamp is often used for several equivalent jobs as parallel jaw clamps.
View Our Selected 9 Parallel Clamps Analysis, Below
To eliminate all confusion, we try to enlist some of the unique and useful parallel clamps with features in the following writing you can choose from. To better understand the points you should look for at purchasing time, we added a buying guide for your convenience.
1. Jorgensen Cabinet Master Parallel Jaw Bar Clamp
Size: 24 inches;
Weight: 15.4 pounds;
90-degree clamping;
Jaw depth: 3-3/4 inches.
Jorgensen cabinet master takes the first position in our list because of its versatility in working with panel doors, plastics, light metals, cabinets, boxes, or even flat surfaces. The perfect 90-degree angle can clamp the materials, glue-ups up the materials, and use them for other general purposes.
You don't need to bother about the pressure distribution. The deep 3-3/4 inch jaw depth parallelly distributes the pressure on your workpiece. The ergonomic molded 2-component soft-grip handle enhances comfort, but it also prevents jaws from slipping. It also gives an extra 30% clamping area, thus ensuring safety for oversized boards. The deep locking system securely attaches the jaws.
Besides, the clamps can position horizontally or vertically on any surface.
The screw travels 10% faster for rapid jaw opening and closing. It is hence ensuring a comfortable setting or removal of the workpiece. Lastly, you get all these premium features at a reasonable price.
Pros
Jaws distribute pressure evenly;
Adaptable to most materials;
Excellent user-friendly design and fix;
Fast jaw opening and closing;
The backward movable jaw for spreading.
Cons
The handle is made of hard plastic;
The clamps are heavier than other models.
---
2. Jet Clamp for Resemblance (70431)
The next on our list is Jet-70431, which arrives in a versatile two-pack 90-degree parallel clamp. It is popular among woodworkers because of some specific specialties. Besides, the 31-inch long-size clamp can serve almost all kinds of purposes. It can handle 1000 lbs of clamping force.
This clamp is long-lasting as it is built of aluminum with I-beam construction and a fully-plated rigid spine with a composite design. The zero virtual deflection makes it versatile and adaptable to most of the work. These universal clamps include movable jaws that can convert as a spreader.
Also, the user-friendly clamps feature SumoGrip handles that give comfort and increase energy. The in-built innovative measurement system improves quick identification of opening capacities. Lastly, it has unique features that wouldn't be found in regular clamps. That is why workshops or professional craft workers have highly appreciated it.
Pros
Flexible, moveable, and reversible clamp;
Fast fixable with perfect precision;
Perfect control measurements;
Handy with high longevity;
Maximum clamping strength;
A soft-grip handle increases torque.
Cons
The plastic handle is not comfortable for long handling;
The quality is not up to the mark.
---
3. Yost K5024 Parallel Clamp
Size: 24 inches;
Weight: 4.01 pounds;
Steel "I" beam bar;
Clamping capacities: Up to 880 pounds.
The Yost K5024 is an affordable and high-quality 24-inch parallel clamp, which is pretty straightforward to use. There aren't any complicated features, but a reliable, lightweight, and heavy-duty aluminum body has an excellent clamping force for regular usage. It has an ergonomic support grip that reduces user fatigue during long hours of work.
Moreover, the wide jaw size helps grip your material quickly and avoid slipping. These top-quality woodworking clamps can handle force up to 880 lbs. Plastic jaw facings protect the attached material and are easy to clean.
The two product support tabs raise the wood off the rail of the clamp. The end rail clip ensures the clamps sit parallelly on the bar. In another facility, the clamps can be used as a spreader by reversing it.
Pros
Ideal for professional woodworkers;
The main handle is oversized for extra clamping;
Comfortable ergonomic grip handle;
Acme threaded screw;
The main bar is made of steel I beam;
It can be used as a spreader.
Cons
The clamps are not much durable and rust-proof;
It can only be used as a general clamping.
---
4. Bessey KR3.524 Jaw K Body Clamp
Size: 24 inches;
Weight: 8.45 pounds;
Jaw depth: 3-3/4-inches;
Throat depth: 3-3/4-inches;
Clamping capacities: Up to 1,500-pound.
Bessey K Body Revo clamp range is strong enough to handle any job you throw at them. It offers a 30 percent more clamping force that can tolerate up to 1500 lbs. Besides, the newly-designed three pressure caps and connection parts also protect the workpiece from damage. Also, the 3.3/4inch jaw base with three removable jaws pads intends to cover material surfaces.
It can be used for general clamping of wood, glue-ups of materials, composites, light metals, plastics, and mixed materials. The 90-degree head clamp adjusts at the press of a button. In addition, the tilting adapter changes to the workpiece, regardless of whether fitted in a v-shape or at a diagonal parallel. 
Further, the handle is covered by a soft grip and ergonomically designed with two elements. Easy raise the handle away from the steel rail and slide the moveable jaw to the desired point to accelerate jaw opening and closing.
Ultimately, this user-friendly clamp has useful features at a budget price.
Pros
Slip-proof and durable;
Perfect 90-degree clamping angle;
Fair jaw depth with removable jaws pads;
Two rail protector pads;
Ergonomic and comfortable soft-grip handle;
Short jaw opening and closing.
Cons
Not suitable for professionals;
More limited longevity.
---
5. Jet 70411 Parallel Clamp Framing Kit
Size: 24 and 40 inches;
Weight: 34.8 pounds;
Clamping capacities: Up to 1,000 lbs.
The new Jet parallel clamp has the extra power to perform with exact precision and support that has never been easier with other clamps. It can clamp up to 1,000 lbs of pressure, and an accurate 90° clamping add
Versatility in woodworking projects. The precision rule measurement system and slide guide trigger provide precise adjustments and quick identification of open capacity easily.
This clamp's multi-faceted structure includes cross-doc framing blocks used for gluing rectangular frames at four points reliably and securely. Acme threaded ergonomic handles with soft grip turn quickly and implement continuous sturdy pressure with comfort.
Like other reversible movable jaws, it also can be reversed and used as a spreader. A moveable rail stand at the end stop helps preset clamping capacity swiftly and correctly. So, this clamp is one of the popular products among woodworkers, and you can also proceed to buy this super-strong clamp.
Pros
Patent-pending provides precision and power; 
An ergonomic sumo grip handles with a soft grip;
It can use as a spreader;
Four mounting holes;
Padded clamps protect your work against damage;
Precision rule measurement system;
Cross-doc framing blocks for gluing.
Cons
The heavy clamp is difficult to use;
The jaw movement is not very smooth.
---
6. Irwin 2026500 Tools Record Jaw Box Clamp
Size: 24 inches;
Weight: 7.06 pounds;
Jaw depth: 3-3/4 inch; 
90-degree clamping;
Clamping capacities: Up to 1,150 pounds.
Irwin provides easy-to-use parallel clamps with a precise 90-degree angle that can deliver intense pressure up to 1,150 pounds. The ProTouch ergonomic grip maximizes user comfort by reducing a lot of stress and strain on hands. Additionally, there's a trustworthy locking mechanism to hold the workpieces securely in place and prevent jaws from slipping.
Moreover, this clamp has a 3¾ inches jaw depth to distribute the pressure evenly, and also it can be extended to an astounding 48 inches. This versatile clamp has corner clamps to join the corner. Apparently, the clamp has a Resin body that prevents warping and glue adhesion. It is a perfect clamp, especially for carpentry and woodworking. 
Pros
An accurate 90-degree angle;
Secure locking system;
The resin body resists glue adhesion;
ProTouch handle for an ergonomic grip;
Deeper jaw clamp.
Cons
The metal of the clamp demotes overtime;  
It doesn't last long.
---
7. Bora 571140 Parallel Clamp Set
Size: 40 inches;
Weight: 7.39 pounds;
Jaw depth: 3 ½ inches;
Clamping capacities: Up to 1,100 pounds.
This model is the updated edition of the Bora parallel clamp. It is 40 inches long with 3.5-inch deeply padded jaws, providing constant steady and robust pressure without damaging material. The intense and anti-slip jaw stays in place to supply a perfect 500 kg clamping pressure. It can be used for heavy-intensive tasks. Read more: HVAC Clamp Meters Analysis
Furthermore, the easily adjustable jaw and comfortable handle grip allow the workpiece to be fixed for a long time. Besides, it is available in different lengths of 12, 24, 31, 40, and 50 inches to efficiently fulfill any clamping jobs. The total usable space is 41-1/4 inches. Moreover, it reduces the scraping or tearing of the workpiece as its jaws cover with a padded material.
Pros
Longer bars are right for any project;
Anti-slip jaw support;
Steady and robust pressure; 
Padded jaws;
Multiple sizes;
Great construction quality.
Cons
Slightly expensive than similar other models;
Design and quality are not up to the mark.
---
8. Jet 70450 Parallel Clamp
Size: 50 inches;
Weight: 9 pounds;
Clamping capacities: Up to 1,000 pounds.
Jet 70450 is a sturdy 50-inch clamp known as the future built for its excellent quality for clamping and spreading. The length of the rail is extendable to match your work. The exact 90-degree clamping can take the pressure up to 1,000 pounds, which lessens the trend of warping and twisting of the workpiece. At the same time, the end stop and movable rail stand will ensure perfect measuring.
The best thing is that it is straightforward to adjust to the desired point. On the other hand, the head stays fixed until squeezing the trigger. 
The screw handle turns without binding, which gives you a hassle-free event experience. The integrated ergonomic soft grip of the handle is impressive and increases power.
Moreover, the reversible clamp converts to a spreader that will make the whole task more manageable and a time saver. The manufactured quality is excellent and reliable. Overall, it has unique features not found in other regular clamps.
Pros
Unique features and design;
Quickly fixable with perfect precision;
Maximum clamping pressure;
Reduces warping and distortion;
Reversed into a spreader;
Versatile with high longevity.
Cons
The screw slipped when tightening it.
---
9. Bessey K-Body Revolution Clamp
Size: 12 inches;
Weight: 10.73 pounds;
Jaw depth: 3-3/4-inches;
Clamping capacities: Up to 1,500-pound.
Bessey brings this upgraded k body revolution parallel bar with more power that handles the pressure up to 1700 lbs. The renovated operating jaw can easily be set up in any position to apply the desired clamping force. Another added new feature is a steel socket in the ergonomic handle to receive a hex key or driver on its end to provide more clamping power.
Additionally, the jaws come with three removable pressure caps that are paint, glue, and solvent-resistant. Also, a 90-degree angle clamp provides a larger clamping surface. It's easy to manage the two adjustable and removable workpiece supports on the bar to prevent gluing. After positioning, the operating jaw stays in place and never slips. The reverse position allows spreading support to your project. 
Pros
Highest jaw clamping force;
Adjustable with different tools;
Equipped with three removable pressure caps;
Easy to install with the exact design;
Paint, glue, and solvent-resistant;
Protect delicate workpieces;
Easily converts to a spreader.
Cons
The piece of plastic on the end is easily breakable;
 Not strong enough to handle a fair amount of pressure.
---
Frequent Question Answers
For What Reason are Bessey Clamps Parallel so Costly?
Wooden clamps are costly only in the light of making metals. Likewise, the makers of great wood veneers try to enable every carpenter to imagine the hardest wood trim. Moreover, the camouflage alternative uses long wooden grasshoppers without the need for modification. In this way, market interest additionally influences the cost.
Which Parallel Clamp Should be Bought First?
In the beginning, get eight 3⁄ 4 "pipe-clip installations, for example, they appeared earlier that at that time buy 3 At 4" dark lines at 24 "and 48" lengths, the last two are strung. Throw in four couplers and you can combine any two lines to make two clamps long.
What Number of Parallel Clamps Do You Require?
Primary concerns: 4 bar collisions, 4 line braces, and a tie sink. You don't really need it anymore. Obviously, if you're like most carpenters, you'll probably get a lot more collisions than the basics. There are a variety of clips, from strong clips to gimmicky braces.
Conclusion
A parallel clamp is an integral part of woodworking. It can keep the workpiece undamaged and secure. Some are good for holding a heavy load, and some are great for clamping giant-sized work pieces. While others are for a better gripping performance. But the primary feature you should look for is a firm-built material.
Hopefully, our reviews help you to make your buying decision easier. This writing allows you to realize which one would be the best, even with a few downsides. After all, each one of these clamps exceeds in its way.
You Might Also Like: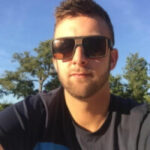 Hello, I am David Rowan. I am a professional contractor with 10 years of experience in home building, different tools used, construction, home remodeling, and other home improvement work. I have already built many custom homes and continued to do several woodworking projects along with how to deal with all categories of tools.