Every jewelry lover loves to have different types of jewelry in their jewelry collection. And floating lockets are the most popular item among them.
For jewelry, Pandora is the first choice for its collection, unique design, and availability. You can find them both online and offline easily.
If you're planning to get a floating locket for your nearest one, Pandora is the best choice.
But sometimes you may get confused or in a hurry to choose the best one for her from their large collection.
That's why I've tried to shortlist some of their top-rated lockets in this buying guide which may help you to choose in no time.
Discover what is a Pandora floating locket. What kind of locket? Who likes this locket? The Pandora floating locket is full of love and personal memories!
What is a Locket
A locket is the most common jewelry item for everyone. Generally, by the term, we understand a piece of ornament that we wear on chains.
According to Merriam- Webster, a locket is "a small case usually of precious metal that has space for a memento and that is worn typically suspended from a chain or necklace."
Or you can say, the locket is a type of pendant that has a space to store photographs or other small memorable pieces of your dear one as a sign of their true feelings. Because usually lockets are given as a gift to loved ones on the occasion of valentine's day, a birthday, or any kind of anniversary.
Lockets come in many shapes like- circles, ovals, and hearts and are made with precious metals- gold or silver and stone.
Read more: Pandora Pendant
Types of Lockets
There different types of lockets are available in the market. Some are regular types and available at any jewelry shop and sites like Pandora and some are vintage and can be found at antique shops and some online stores like Amazon and eBay.
Followings are some most popular types of lockets you'll find in the jewelry market-
Keepsake Lockets
A keepsake locket has room for a small photo behind a plastic cover or it may have a glass enclosure for placing a lock of hair or any other memorabilia. This type of locket is the most popular among any other locket.
Vintage Perfume Lockets
Centuries ago, lockets were made with small filigree-style openings in which you can store perfumed fabric pieces to cover up any type of unpleasant odors.
Vintage Daguerreotype Picture Locket
Usually, this type of keepsake locket feature Daguerreotype photos. It was first introduced in the year 1839. In this process, a soft metal daguerreotype is reduced in size then set & sealed behind the glass.
Mourning/ Memorial Lockets
Mourning lockets have become popular in England during the Victorian Era. There's the possibility that after the death of her husband the Queen was in deep mourning & wore a locket that contained a little piece of a daguerreotype of Prince Albert & a lock of his hair and this started a trend.
Floating Charm Locket
Floating charm lockets & engraved discs became popular in recent days. And you'll find tons of options for choosing from to buy floating lockets, charms, and engraved discs.
Who Would Like to Have This?
If you're planning to gift your dearest one something special, a floating locket can be an ideal one. Now you only need to select the right one for your loved one. You can follow a few simple steps to select the perfect locket-
For a New Mom
If your dear one is going to celebrate her first Christmas as a mother, you can make this moment memorable by giving her a Pandora floating locket with a nice pic of the newborn. This can make her feel special with her baby.
For Newlywed
If you're looking for a gift for a newlywed or engaged couple, the floating charm locket collection of Pandora can be a great choice. Even if it is your first valentine's day or her birthday with your wife after marriage, the floating locket is the most beautiful way to celebrate the occasion.
For the Military Family
If you're planning to give your dear one a lovely gift whose spouse or child or any other family member serving overseas, a locket with him/ her is the best gift option for her. Whenever they miss their family member, the locket can make them feel that they are always with their family. It can also be a great gift option for the soldier.
For Grandmother
Grandparents are the most precious members of a family. They always love to be with their grandchildren or family. But most of the time we can't be with them for other purposes. So we can give them a floating locket as memorabilia whenever we are not with them, especially if it'll help your grandma.
For the Little Girl
Now it's the turn of your little girl! The smile of happiness on her face makes you the happiest person in the world. Pandora's floating charm locket gives you the option to make her feel that she is the special one for you.
Our Top 10 Pandora Floating Lockets
1. Pandora Sparkling Mom Floating Locket Gift Set
Model no: B800874;
Size: 20mm;
Material: sterling silver and white cubic zirconia. 
Design
A simple circular hollow pendant with white cubic zirconia around it. The pendant is penny-sized and can be opened to put any assortment. Three letters 'M', 'O'' 'M' is included in the packaging. All the letters are made of sterling silver and embellished with white zirconia.
Styling Tips
It is a great gift for your mother, mother-in-law, or any mother figure in your life. This pendant comes with a silver anchor chain. For mother's day on your mother's birthday, show your love and respect to your mother with this beautiful floating pendant. She may love to wear it every day as it will match with daily wear outfits.
2. Pandora Women's Floating Locket, Medium
Model no: 590529-60;
Size: 23.6 in 60 cm;
Material: sterling silver and Sapphire Crystal Glass. 
Design
This beautiful floating pendant belongs to the 'vintage seduction' of Pandora. It is a simple penny-size hollow pendant with a 'PANDORA' signature all around. This locket is closed with glass on both sides and can be opened. A spiral chain comes with this locket.
Styling Tips
It is a beautiful chain for everyday wear. You can have it for yourself or as a gift for a loved one. You can make it more memorable by placing a photo in it, or any Swarovski crystals. Crystals of vibrant colors will make this pendant more noticeable. The attached chain is long enough to sit the pendant on your cleavage.
3. Pandora Women Vintage Seduction Necklace
Model no: 590523CZ-45;
Size: 45 cm;
Material: sterling silver and white Zirconia. 
Design
This locket is a true vintage-themed locket from the 'Vintage Seduction' collection from Pandora. It is a sparkling pendant pave with cubic zirconia all around its perimeter. A square is placed in the middle that is also paved with zirconia. This package includes a spiral silver chain and the locket is fixed with the chain.
Styling Tips
This necklace is long enough to sit on the collarbone. It is a glittering gorgeous locket that will look good with an elegant outfit at dinner parties or daytime weddings. This locket will accentuate the wearer's face beautifully. It can be a pleasant surprise as an anniversary gift for a loving wife.
4. PANDORA Floating Heart Locket with Sapphire Crystal Glass
Model no: 590544-60;
Size: 60 cm;
Material: sterling silver, Sapphire Crystal, and White Zirconia. 
Design
This is a super-simple floating heart-shaped locket with sapphire glass on both sides. There is no signature or embellishment in this locket. A thin anchor-style chain comes with this pendant.
Styling Tips
This locket is for minimalistic people, as it has a minimal design on it. I don't prefer this piece of jewelry to give anyone as a present, it is too simple for that. But it is good for daily wear. You will always be able to beautify this locket as you like with proper embellishment or birthstones.
Read more: Top 25 Clip-in Hair Extensions According to Professional Hairstylists
5. Loving Hearts of PANDORA Pendant Necklace
Model no: 590534CZ-45;
Size: 45 cm;
Material: sterling silver and white Zirconia.
Design
It is a fixed-locket necklace with a hollow heart pendant. The heart is paved with zirconia on its border. The chain is an anchor-style simple chain with adjustable length. It is from the 'Valentines' collection of Pandora. Please note that it is a hollow necklace, without any compartment.
Styling Tips
If you are looking for a beautiful necklace as a present but are confused about fitting it on your girlfriend's neck, then it is wiser to choose one with adjustable length. That way, not only can she wear it as she likes, but also wear that necklace with outfits of different neck designs.
This heart necklace will enhance anyone's face and will add a romantic vibe to the outfit as well as emotions.
6. Pandora Moments Snake Chain Charm Necklace
Create beautiful jewelry designs through skilled craftsmanship;
Made from high-quality materials;
Including sterling silver, 14k, and 18k gold.
Design
This is a sterling silver necklace with 14k and 18k rose gold plating on it. This necklace is from 'Vintage Seduction' from Pandora. It is a thin chain with a floating round pendant with Pandora's signature on it. Both sides of this pendant are enclosed with sapphire glass and it can be opened.
Styling Tips
To add some warmth to the look, a rose gold piece of jewelry works wonders. This necklace will make any woman look stylish and luxurious. The tiny see-through compartment of this locket is for adding petite from your personal collection. It can be left as it is, to make this locket simple yet elegant.
Even the simplest outfit will look extraordinary with this necklace. It is plated with rose gold, so, there is less chance that this piece will tarnish over time.
7. Pandora Jewelry Elevated Heart Cubic Zirconia Necklace
Model no: 398425C01-45
Size: 17.7″
This heart cubic zirconia necklace is in sterling silver.
Another variation of a hollow heart floating locket necklace, which is not fixed to its chain. This heart locket comes with a sapphire glass closer to make a tiny compartment so that any special piece of memento can be added to the locket. The locket itself is beautiful because of the glittering white zirconia stones all around the border.
Styling Tips
Make your gifts more meaningful by adding pieces of tiny crystals, gems, or pearls to them. This locket is meaningful and pretty as it is, and it lets you add any embellishment of your choice to it.
The chain is long enough that the locket will be placed on the cleavage. This piece will best suit with high neck dresses or shirts. It is not adjustable, but it surely will make anyone prettier.
8. Pandora Pave Heart and Angel Wings Cubic Zirconia Necklace
Model no: 398505C01-45
Size: 17.7″
Pave heart and angel wings cubic zirconia necklace in sterling silver.
Design
A heart-shaped angel wing key is used as a locket in this necklace. There is cute detailing on the head and end of the heart key. The heart shape is like other floating lockets we have reviewed, a little zirconia-paved heart with a sapphire crystal window. There is another tiny heart at the end of the key, made from sterling silver microbeads.
Styling Tips
The inner meaning of this pendant is, 'the key to your heart. You can create any other meaning based on your very own experience. The crystal window is for placing meaningful objects to recall sweet memories of beloved ones.
The included chain is longer than other necklaces. It is a cute pendant to wear for young girls. The best utilization of this locket will be given as a valentine/ birthday/ any memorable day of your love story.
---
9. Pandora Knotted Heart Shape Locket
Model-no: 398078CZ-60;
Size: 23.6″
Material: sterling silver.
Design
The most unique knotted heart pendant on this list is this heart-shaped locket. It is a sterling silver heart-shaped frame with sapphire crystal on either side. There is a pandora signature at the lower part of the floating locket. This locket comes with a long chain.
Styling Tips
For girls and ladies who have an obsession with Disney or particularly mickey mouse, this locket is a gem. It lets them carry their favorite childhood character always with them. Besides, tiny crystals can be added to this locket to make it more special.
As a gift, it is a perfect present for birthdays or friendship days. The chain is very long, it will let the locket hang beyond a cleavage. So be sure before ordering it.
10. Pandora Classic Elegance Silver Necklace
Model no: 396240CZ45;
Size: 45 cm;
Material: sterling silver and white zirconia. 
Design
This pendant is from the 'Timeless Elegance' collection of Pandora. It is a fixed-pendant necklace. The pendant is a large round white zirconia, enclosed with tiny zirconias all around. The included chain is adjustable to three different sizes; 45 cm, 42cm, and 38cm.
Styling Tips
This pendant truly is elegant and timeless. It can be worn at any age and it will give anyone an elegant look on any occasion. The pendant is a super-sparkling one and draws attention easily.
Such elegant jewelry pieces are the perfect gift for mid to old-age women. Show your affection to them with this present. This piece will look best at any daytime party. With the adjustable length, you can play with the necklace. Besides, one piece can be worn by ladies of different generations from the same family.
Conclusion
This information may help you to buy the perfect locket for your dear one. A nice and beautiful locket can be the greatest gift to her with a proper photo or other memorabilia.
And Pandora has a huge number of collections to choose from.
You can also choose your one from Amazon.
Or if you're a little bit confused about choosing the perfect one from their huge collection, you can go through the top 25 list I've mentioned above. I've tried to include almost every type of locket to choose from.
So get your one and make her feel special.
You Might Also Like: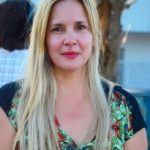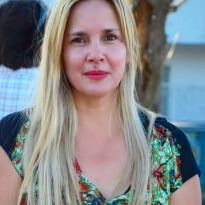 Guys, I am Camila Avery and I love to help my mom to do indoor & outdoor activities. As a lady, I have passed my time on gardening, home improvement, and personal or self-care. I have acquired some degrees in outdoor recreation, beauty, and hair care. It is not easy to work with top-level professional beauty experts. But, I got that opportunity and experimented with different hair extensions, hair colors, and cuts.