Pandora is the first jewelry company that gives you the option to customize your bracelet on your own with their charms and beads collection.
Pandora charms are not only accessories to decorate your Pandora bracelet, but it can also express your personality or can increase your hope and mental strength during your difficult time.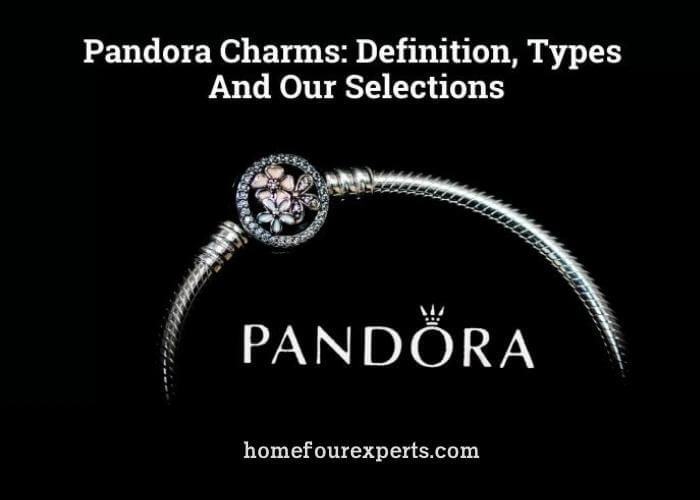 You'll find charms for any situation.
So women from all over the world can express their unique style through Pandora charms.
But before selecting charms for yourself or for your dear one you need to know about the charms. Because each Pandora charm has a specific inner meaning which can inspire the recipient.
That's why I've brought to you this article to give you the basic concepts about Pandora charms. So that you can easily select them for your bracelet.
Looking for a new charm to add to your Pandora? In this article, we have provided complete information on the types of Pandora champs and what Pandora champs mean.
Let's dive in…
Meaning of Pandora Charms
Pandora charms on your bracelet are more than fashionable baubles. Each charm states a special meaning through its design.
Some of them state sentimental or deep meaningful thoughts.
While others represent lighthearted and playful things, Pandora charms help you to commemorate all your special moments from your birthday to your graduation.
To understand the meaning of Pandora charms more precisely, you need to know about different types of Pandora charms. And by understanding their meaning of them you'll be able to choose the right charm for your bracelet.
Types of Pandora Charms
All Pandora charms are expertly crafted and use the original material to offer you excellent quality and lots of beautiful options that suit your personality.
The available types of Pandora charms are Gold, Sterling silver, gold and silver, Murano glass, Pandora essence, Pandora Rose, Disney, Football, and Baseball. They have many more categories besides these, but these are the most well-known designs of all.
Strength & Other Collection from Essence Collection
The strength charm of Pandora Essence has the word 'Strength' engraved in it. Which helps to inspire and remind the wearer that she is stronger than she realizes.
This can be an ideal gift for a woman who is going through a tough time. This will remind her about her inner strength of her and rebuild her confidence.
You can also choose from other values of essence collection like- Faith, Passion, Wisdom, Confidence, Patience, Dedication, and Peace. Each of these designs expresses value in its design and color.
But before choosing a charm from this collection, you need to remember that charms from the essence collection will only work with the bracelet from Essence Collection.
Charms for Moms
To surprise your mother you can go with Pandora bracelets personalized with their wide range of Pandora collections for mothers. You can choose a suitable gift item from Pandora for both experienced and young mothers.
In this collection, you'll find charms with a filigree design that creates a delicate heart to show your love for your mom. There are a few small hearts to make up the filigree pattern and the word 'Mom' is engraved in the middle of it.
This can be a perfect gift for your mother and her birthday or on mother's day to express your love to her.
If you're finding charms to design a bracelet for a new mother, you can choose charms designed with 'Precious Boy' or 'Precious Girl.  Any mother will love to have this type of gift which represents her kid.
Globe Charm
Pandora globe charm can be the perfect gift item for a friend who loves to travel around the world. This charm is designed around like a globe and has countries engraved in it with detail.
So each time she looks at the charm it will reminds her about the trip she has made or will make around the world.
If your friend has a special affection towards any specific place you can also choose a landmark charm designed with images of that place and the name of the location. It can be an ideal gift for her to remember the amazing trip to that place.
Disney Line Charms
If you are looking for a gift for a friend who is a big fan of Disney, you can definitely choose the Disney collection of Pandora charms.
They have Mickey and Minnie forever charms that express a loving bond between them and can be a perfect gift for your girlfriend. With this, you can represent your love and bond with her.
For 'Cinderella' fans, you can choose Cinderella dream charm with the quote "A dream is a wish your heart makes". Which will remind the wearer to never lose hope and will make her believe that dreams can come true.
You can also choose the Elsa Crown charm to make your friend realize her power, royalty, and responsibility.
You'll find many other Disney character charms including many princesses, Pooh, and even Eeyore. Choose any of them considering the favorite character of the recipient. Or you can choose a Disney charm that expresses the personality of your friend.
Daughter's Love
If you're looking for a gift that can express your love for your daughter you can select charms from Pandora Daughter's Love collection.
Charms of this collection are heart-shaped and engraved with the word daughter in the middle of the charm. It can be the perfect gift for your daughter on her birthday or any other occasion.
Angelic Feathers
These charms are the perfect gift option for anyone who needs comfort and hope. Angelic feather charms have 2 feathered wings which come together from a heart shape. Which means comfort, hope, aspiration, and protection.
You can choose charm from this collection for anyone who is going through a crucial situation. It'll work like a comforting gift and will remind her that she is protected and loved.
Other Charms
Pandora has many other meaningful charms in their collection for you. like – if you're a pet lover or have a friend who loves pets, you can go through their 'I Love my Pet' collection. It represents the love for the pet of the wearer.
Or if you are a music lover, you can choose one from Pandora's 'I Love Music' collection. These charms are designed with a music note, a guitar, or a guitar pick that can state well your love for music.
If you're looking for a gift idea for your newly graduated son or daughter, choose from Pandora's 'Graduated Owl' collection.
You can also choose a charm for a mother-to-be. Pandora has a huge collection of 'Birthstone Signature Heart' designs for every month. You can choose the month which can be the birth month of the baby. These charms also have a thoughtful meaning. Like- the birthstone of the month of November has a citrine gemstone that represents success, wealth, and carefulness.
View Our Selected Options for You
26. PANDORA Our Blue Planet, Blue & Clear Charm
Design
A sterling silver bead has given the shape of an angular fish to make this charm. The eye of the fish is dotted with topaz, to make the bead stand out from the other charm of your bracelet. The tail of the fish dangles away from its body. Scales of fish have a black dot of enamel on each one.
Specialty
Its workmanship is praiseworthy. The detailed work on this tiny piece of charm is mesmerizing. It is a bit pricey, but worth every penny. Whoever receives this as a gift won't ever forget you.
---
25. Pandora Family Heart Love House Charm
Design
It is a silver house bead with gold plating on the hearts to pop the bead. A mother, father, and child are engraved sides of the bead to make it more meaningful.
Specialty
While staying out, this charm will remind the family of sweet memories from family. This charm represents the unbreakable bonding and unconditional love among family members. It is a budget charm; so, give this as a gift to your siblings if they are not with you, or wear it on your own. 
---
24. Pandora Charming Owls Charm
Name: Charming Owls;
Model: 791966.
Design
A mother and a baby owl are engraved on a single round sterling silver bead. 
Specialty
The love between a mother and a child is expressed in the engravings of this bead. Add this to your bracelet and your mom's or child's to strengthen your bonding. 
---
23. PANDORA Sparkling Green Disc Double Dangle Charm
Metal: sterling silver;
Model: 799186C02.
Design 
The face of a baby princess with her tiara and bob hair is engraved on it. It is entirely a silver charm with excellent details. 
Specialty
Place this on the bracelet of your own baby princess to make her feel special, or add it to your own bracelet for the love of your childhood fairy tale stories.
---
22. Pandora Mother & Son Bond Silver Charm
Name: Mother & Son Bond
Model: 792109CZ
Design
A love heart charm with 'mother' written on one side and 'son' on another side. Tiny zirconias adorn this piece on both sides. 
Specialty
It is a perfect gift to a mother from her son to express the love and care he feels for her. This charm does not cost much but can make a massive influence on your mother.
---
21. PANDORA 791977CZ Anniversary Celebration Charm
Name: Anniversary Celebration
Model: 791977CZ
Design 
A cylindrical charm with 'happy anniversary' written on the body. Its sides are covered with tiny cubic zirconias. The hole which is meant for the strand of the bracelet has given a heart shape for added meaning.
Specialty
Anniversaries are special to everyone. This charm will emphasize the importance even more by expressing your love for the special one. It is a great gift for a wife or girlfriend who has a love for charms.
---
20. PANDORA Galaxy Charm
Name: Galaxy Charm;
Model No: 796361NCB
Design
An eye-catchy royal blue crystal is surrounded by several orbits of silver. Some are studded with zirconia. 'Pandora' is written on the border of the holes. 
Specialty
It is an exquisite charm to pop up your bracelet with its vibrant blue color. Placing this bead in a necklace will compliment a pale skin tone. 
---
19. Pandora Women's Charm Sea Turtle
Name Sea Turtle;
Model: 791538CZ;
Design 
A cute little silver sea turtle with a zirconia-covered shell. On the opposite side, the bottom part of the turtle is designed.
Specialty
These kinds of charms are ideal to keep the memories of your holidays spent at the beach always fresh in your mind.
---
18. Open Your Heart Silver Charm
Design 
A simple bead charm with hearts all around. Made with sterling silver material.
Specialty
You don't need any special reason to add a heart bead to your bracelet or necklace. It is a must-have for a jewelry junkie.
---
17. Pandora Happy Birthday Charm
Name Happy Birthday;
Model: 791289;
Design 
A birthday cake, prepared with shiny sterling silver instead of flour. The top part of the cake is covered with silver roses instead of whipped cream. 'Happy birthday is written on the sides. 
Specialty
It is one of the most popular charms from pandora. A perfect budget-friendly gift for a charm-over on his/her birthday.  
---
16. Pandora Jewelry Letter M Sterling Silver Charm
Material: metal;
Length: 0.28 inches;
Model: 797467.
Design 
This sweet real silver appeal represents a capital letter with a plain front and a beautiful heart design on the back. Explain your initials or a remarkable message by joining it with other letter charms.
Specialty
Give it to your girlfriend to express your longing for her.
---
15. Pandora Jewelry United Regal Hearts Sterling Silver Charm
Made: 925 sterling silver;
Model: 797670.
Design 
A sterling silver charm with a solid heart shape. The surface is pink, due to pink enamel paint. 
Specialty
These will add some warmth to any monotonous silver bracelet. It is cheap but solid; may last longer than other fancy charms.
---
14. Pandora Women's Sparkling Stiletto Charm
Name: Sparkling Stiletto
Model: 791536cz
Design
A miniature stiletto with zirconia on its body.
Specialty 
This piece of charm is super trendy. Make your own fashion statement by placing this on your jewelry. It is a dangling charm, hence can be placed on both a necklace and bracelet.
---
Read More: Top 25 Pandora Necklace Reviews
13. Pandora Jewelry Angel of Love Sterling Silver Charm
Name: Angel of Love Charm;
Model:  798413C00.
Design 
An angel of love, A good gift for her.
Specialty
A cute little gift for your wife is a nice little gift to remember.
---
12. PANDORA Sparkling Palm Tree Charm/ Pendant
Name Sparkling Palm Tree ;
Model:  791540CZ
Design
A palm tree is dangling from a circle. The side of the hole and the palm leaves are studded with zirconia.
Specialty
Can be added to your collection as a memento of your visit to the Middle east.
---
11. Pandora Vintage Night Sky Pendant/Charm
Name: Vintage Night Sky;
Model: 791993CZ
Design
An artistic charm to resemble the night sky. A plate of royal blue swirl resembling the night sky and another plate of sparkling zirconia moon and stars completes the theme.
Specialty
It is a dangling kind; can be placed on necklaces, bracelets, or anywhere you want. Considering the artwork, it costs a lot less than it should have been.
---
10. Pandora Flower Garden Murano Pink Glass Charm
Name: Flower Garden Murano;
Model: 791652;
Design
It is a glass bead with a pink floral motif all around.
Specialty
It will add a feminine vibe to your jewelry piece. The bright pink color is vibrant and adds fun to your jewelry and life.
---
9. Pandora Happy Bday Balloon Dangle Cubic Zirconia Charm
Name Happy Bday Balloon Dangle.
Model: 798076CZ;
Made: 925 Sterling Silver.
Design
One zirconia-covered daisy holds the bracelet and another enameled smaller daisy dangling from the bigger one. 
Specialty
This charm is enough to complete your bracelet. No need to add anything to ruin its feminine charm. 
---
8. Pandora Seashell and Starfish Charm
Name: Silver zirconia bead;
Model: 792076CZF.
Design
A starfish and a sea shell, dangling charm. The starfish is studded with blue zirconia and the bead, holding these two, is paved with white zirconia.
Specialty
It is a two-in-one kind of charm. You get the benefit of two charms in one. This charm resembles a sea beach. Carry with you a part of the beach, wherever you go.
---
7. PANDORA Star Wars Grogu & Crib Charm
Made: 925 Sterling Silver;
Model: 799511C01.
Design 
A miniature of PANDORA's signature package is made with sterling silver. They did not forget to add the ribbon on top, which usually comes with every pandora star wars group and crib.
Specialty
It is a good option if you want to mark your jewelry piece with the brand name. Also a great gift for people who have an obsession with Pandora.
---
6. PANDORA Signature Heart Birthstone Charm
Name: Heart Birthstone charm;
Model: 791784.
Design
A heart-shaped bead charm with garnet in the center. It is an oxidized charm. 
Specialty
Gift this to loved ones who have a red birthstone. Moreover, it can be worn by anyone who has a vibrant charm for themselves.
---
5. Pandora Women's Mother Heart Charm
Name: Mother Heart;
Model: 791881PCZ.
Design
A polished heart charm with 'MOM' engraved on both sides. The sides have heart shape piercing all around. 'O' of the mom is replaced with pink zirconia.
Specialty
A feminine charm for mothers. If she loves jewelry, give it to her to make her realize how special she is to you.
---
4. Pandora Orchid Silver & Purple Pendant/Dangle Charm
Name: Orchid Silver & Purple;
Model: 791554EN69.
Design
A charm cum pendant with a stunning purple enamel orchid dangling from zirconia studded silver bead.
Specialty
As a pendant or a charm, this piece of jewelry will enhance your beauty even with an ordinary outfit.
---
3. Pandora Eiffel Tower Charm
Name: Eiffel Tower;
Model: 791082.
Design 
A miniature Eiffel tower, made of sterling silver.
Specialty
This charm is a must-have for travel enthusiasts. It is a unisex charm, available at a budget price.
---
2. Pandora Sparkling Wine Bottle Dangle Cubic Zirconia Charm
Made: Sterling Silver;
Model: 792152CZ.
Design
Bubble bottles deserve any celebration and this gorgeous hanging charm is the perfect addition.
Specialty
The vibrant red color will surely turn every head to you.
---
1. Pandora My Beautiful Wife Charm
Name My Beautiful Wife;
Model: 791524cz.
Design
A simple dangling heart charm with 'forever & always' engraved on one side and 'my beautiful wife' engraved on the other. 
The heart can be opened. It would have been better if photos can be placed in it.
Specialty
Though it is a simple and low-budget charm, it is a meaningful way to express your love to your wife and let her know how eternal your love is for her. A great gift on the occasion of a wedding. 
Users complained about not closing the heart properly. I would suggest using permanent glue to close the heart to minimize the risk of breaking or falling off.
---
Conclusion
So Pandora has a really huge collection of charms to personalize using a pandora bracelet. You can select anyone for you or your dear one considering the situation.
You can also go through the list I've mentioned above and express yourself.
You can also check my article about the process of cleaning Pandora charms. From that article, you'll be able to clean your Pandora charms at home without any chemicals.
If you've any other questions regarding Pandora charm or any other jewelry, you can write to me. I'll try to cover this in my next article.
You Might Also Like: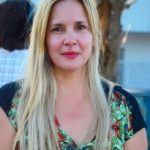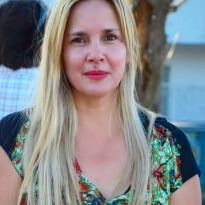 Guys, I am Camila Avery and I love to help my mom to do indoor & outdoor activities. As a lady, I have passed my time on gardening, home improvement, and personal or self-care. I have acquired some degrees in outdoor recreation, beauty, and hair care. It is not easy to work with top-level professional beauty experts. But, I got that opportunity and experimented with different hair extensions, hair colors, and cuts.