This article includes affiliate links, which means we may earn a commission if you make a purchase following our link. Please refer to our review guidelines.
Girls with dark hair are the luckiest. Dark hair is known to be naturally thick, and healthy. It is not the best when it comes to coloring. Because any stain does not catch up on dark hair as they do on light hair. Bleaching or using a developer is a solution, but this process is damaging to hair.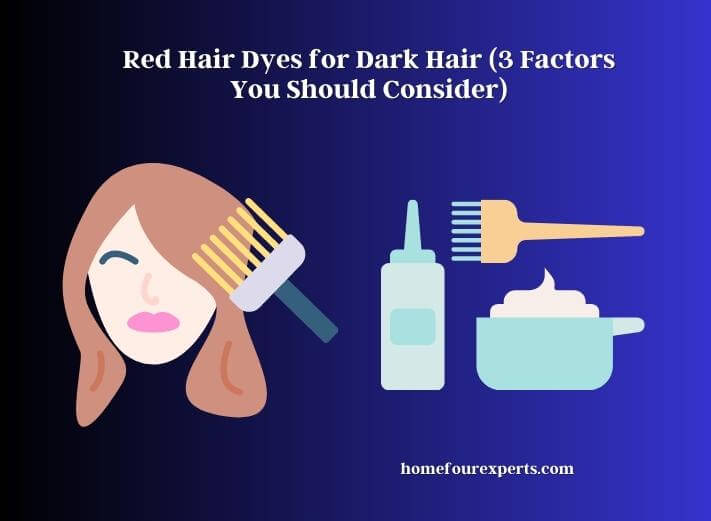 We have concerns about your hair. So we have developed a list of red hair dyes that will not give you a hard time staining your hair, nor damage your precious hair. We have organized our list with semi-permanent and permanent hair of different qualities and lasting features. So that everyone can find their color based on their preferences and use it on their own. 
In this article, we have discussed how to choose the best red hair dye for your dark hair and tips on how to utilize red hair dye as a professional.
How to Choose Your Red Hair Dye
3 factors you should consider, below-
Hair Type
If you have coarse and thick dark hair, then it is most likely that the semi-permanent hair dye won't show on your hair. Here are two solutions for you. One, you can choose to lighten your hair a bit with bleach or a developer before applying the dye. And two, you can use permanent hair dye. 
Lightening the hair will ensure that you get a vibrant red shade. Whilst permanent hair dye will stain your hair just like the picture shows. 
Skin Tone
Red is a universal shade that looks great on any skin tone. Any girl can choose any vibrant or muted shade of red. My personal opinion is, the darker your skin, the more intense the hair color should be. African-American women will look best with the darkest and most natural shades of red. Vibrant neon red will make the hair look artificial on them. 
Semi-Permanent/Permanent
Young girls prefer coloring their hair for special events like parties and concerts and so on. In that case, a semi-permanent hair dye is an easier solution. It comes out radiant but washes off faster. 
Permanent hair dye is for those who prefer red hair for longer. You can also mix permanent and semi-permanent red colors to make the color more vibrant and last longer. 
Tips to Make the Most of Your Hair Dying Session
Most women follow the instruction of the hair dye container to dye their hair at home. Yes, you can actually color your hair at home and save the salon bill. But simple instruction is not the proper way to color hair if you have concerns about your dye. As a professional in the hairstyling industry, I am giving you some protip that will maximize your hair color experience. 
Bleach your hair using good-quality bleach. It is optional. 
Take a patch test within 48 hours of dying to find out if you have an allergy. It is a must before every session, even if you are using the same dye for years. 
Apply color to a small section of your hair to find out the final look before applying it all over your hair. If the result is not as you desired, you can customize it on your preference, you have to start with freshly washed and dried hair. Do not use conditioner. Use a blow dryer to dry your hair. It will open up the hair cuticle to penetrate the dye deeper. 
Wear dark-colored clothes and plastic gloves. It is best to wear a plastic apron if you have any. Mix the permanent color as per the instruction. For semi-permanent hair color, you have several options. You can use a developer, or conditioner, or mix different shades to customize color. 
Section your hair and apply the color using a brush. If you have grey hair, start by coloring the roots first, for normal hair, start the application process from 2 inches apart from the scalp. Most girls start by putting color at the root first, resulting in a disposition of color on the scalp. 
Apply color to all your hair by sectioning and tying it in a bun. Use a plastic cap to cover your hair. Use a blow dryer to make the color more intense. 
Leave the hair color for 4 to 5 hours if you have black hair. 3 to 4 hours for dark blonde. 
Wash hair with color-protecting shampoo in the sink first. When the water runs clear, you can move to the shower to take a proper bath. 
Always use cold water to wash colored hair. Use a color sealant upon drying up your hair. It should minimize bleeding. 
Wear dark clothes and use a towel over the pillow while speeling.
All these processes may seem too long and hectic. But at the salon, we ensure that these are done for every client we have. These are for the best of your hair. 
See Also: What is the Best Size Curling Wand for Short Hair? 7 Options
Now View Our Selected Red Hair Dyes, Below-
Manic Panic Vegan Semi-Permanent Hair Dye -Vampire Red
Color: Vampire Red;
Stays 4-6 weeks.
If you prefer using vegan, cruelty-free, and safe products for your hair, then Manic Panic is the most suitable option. The color is super tinted, vibrant, and stays put for a long, despite being semi-permanent. 
On dark hair, the vampire red will look more like a light burgundy color. Here is a tip: if you don't want to lighten your hair, try leaving the dye on your hair for more than an hour. This way the color comes out more visible on dark hair. 
If you choose to make it more vibrant, then using a hair lightener is mandatory. You can use Manic Panic Flash Lightning Hair Bleach Kit for that purpose. Not only does it bring out the most vibrant shade of this dye, but it is also easier and safer to apply. 
Manic Panic sells these bottles in 4 ounces. This site is okay for mixing red tints with regular permanent hair dyes. To color a full head in red, you will require more than one pot of color. For hair longer than shoulder length, you will need two jars of this tint. 
Adore Semi-Permanent Hair Color in Ruby Red
Color #064 Ruby Red;
It contains 4 Ounces (118ml).
Another semi-permanent hair dye, but it is the cheapest you can ever find. Maybe that is because it is not marked as 'vegan'. So here you will have a bottle of 4-ounce hair dye. The formula is a little bit liquid form, not as creamy as most other hair dyes. Be prepared to experience drip if you want to do this at home. 
Besides, the color will stain your toilet afterward. It is more or less a common thing for using semi-permanent hair dyes. However, don't forget to dry out your hair properly after a shower if you don't want to stain your clothes and pillows. 
There are three popular shades of red in Adore-ruby red, raging red, and crimson. Ruby red has a slightly cool undertone than the other two. It will suit the best African-American-tanned skin women who have a hard time choosing the correct shades of hair dye for them.
Punky Vegan Conditioning Hair Color-Poppy Red
Lasts up to 25 washes, 
3.5oz.
What if I tell you Punky hair dyes are meant to make hair look better before dying? Yes, it is true. Being vegan, the Punky Poppy Red color is not only safe to use countless times, but it also softens, moistens, and adds shine to hair. This is why this semi-permanent hair dye costs as much as permanent hair dyes. 
They recommend leaving the color on for 20 minutes on the hair. My experience says this only works for blonde hair. For dark hair, leave the color for at least 2 hours and take time to wash the hair twice. It is because you have to use extra shampoo to wash off the extra build-up from your hair. Then use a color sealant to stop the color from bleeding. This is the secret ingredient salons use so that the semi-permanent colors stay longer when done in a salon. 
L'Oreal Paris Feria in Cherry Crush for Unbleached Dark Hair
Color: R57 Cherry Crush;
Shimmering Permanent Hair Color.
To save the time of dying hair every month with semi-permanent hair dye, permanent hair color is the best option. Here we are talking about the Feria series from L'Oreal. Along with dying the hair, it gives the hair a shimmering effect. 
This hair dye makes your hair look exactly like the photo on the box. It applies to light, medium, and dark hair colors. You don't have to pre-bleach your hair to achieve anything. You can achieve this bold burgundy-red shade from Cherry Crush without that hassle. Moreover, this permanent dye costs as much as a cheap semi-permanent hair dye. So why not try this out?
L'Oreal Paris Feria Multi-Faceted Hair Color for Dark Hair
Nourishing formula;
Multi-Faceted Permanent;
This color is very very vibrant and lasts very long. This is why it looks sober on dark hair and dark skin tone. There is another red dye in Joico called Ruby Red. it is brighter than the 'red',
Unlike other semi-permanent hair dyes, this Joico hair color will stay put for months. The negative side is, for being super tinted, it bleeds everywhere as long as your hair is wet. 
Red from L'Oreal Paris is so intense, that it tints dark hair very well. 
At first, your hair will look on fire, but after a couple of washing, it will gradually fade to a more peaceful shade. This 4-ounce tube will last for up to two uses. Because when the color is very intense, a small amount will go a long way!
MANIC PANIC Vampire Red Hair Dye Classic 2 Pack
Vampire red hair dye color;
Mixable colors & tones.
Dark hair is usually thicker compared to lighter hair. The thickness makes it difficult to color dark hair. Hair dye from MANIC PANIC has some special effects in its formula. No matter how thick or dark your hair is, it stains the hair pretty well. All in all, the color stays intact for over a month before fading to a nice muted shade. 
If you are really serious about dying hair in a shocking red color, then there is no point in hesitation. Get this Nuclear Red color to stain that stubborn dark hair. All you have to do is, leave the dye for 5 to 6 hours to stain it perfectly. I also recommend using a hairdryer to apply heat at this time. This makes hair color penetrate into the hair better.  
You will need 3 to 4 bottles of hair color for long hair. Some of it may leave over after the process. Don't throw it away, it comes in handy to touch up when the hair color starts fading. Simply mix with conditioner and apply thoroughly.
Arctic Fox Hair Color Dye -Poison
Conditioning hair color;
Semi-permanent color fades faster.
You might be thinking why would anyone invest in a jar of hair color that fades faster? Well, that's because some just prefer it that way. To attend a dress-up party, Halloween, DJ party, or rock concert, there is no harm in staining your hair with safe semi-permanent dye. You can decide on applying permanent dye later. 
Poison is the name of a vibrant red color from the Arctic Fox. It will stick better to light hair. So, ladies with dark brown or black hair may bleach hair first if you want the most vibrant version of this dye. You can use bleach to highlight or make an ombre to your hair. When you apply the red color, your hair will have a glamorous beautiful red highlight or ombre effect. Hair will be softer and shinier than ever before because the dye conditions hair in the process.
Pravana ChromaSilk Red for Long Lasting Color on Dark Hair
The color is so intense that it doesn't need a developer to stain dark hair. Besides, it lasts forever, even after being a semi-permanent category. It doesn't even bleed much like other semi-permanent dyes. Here is a cool tip for dark-haired girls: if you want to dye your hair in red permanently, mix this vivid red with your regular permanent hair dye. Say, it is a permanent red dye from Revlon or L'Oreal. These reds are really muted most of the time. If you want more radiance, mix Pravana red with that muted hair dye. Your hair will get the vibrance you were looking for.
Once you get hold of Pravana, you will hardly want to turn to any other hair dye ever before. For some, it is a dream come to reality in a bottle! They have more striking shades in the Vivid range. You can mix and match different shades to achieve a customized shade of red.
Revlon Colorsilk Luminista Hair Color, Red
Permanent hair dye for dark hair;
Gives natural red hair.
Revlon is the cheapest permanent hair color that does what it claims without damaging hair. This red is especially recommended for dark hair. No matter what color of hair you have, you are supposed to get the color shown on the box. It is a warm red with a hint of brassiness. The good part is, it does not make your hair dry, or damaged, and won't leave it looking like a straw. 
The red color is popular among ladies for its bold and vibrant hue but most women prefer it to be muted and seamless. For them, Revlon's permanent hair dye is the solution. It will coat your hair in a natural shade of red. Your hair will look more auburn or natural redhead, not overly artificial. 
Splat Midnight No Bleach Kit (Midnight Ruby)
Long-lasting semi-permanent color.
I recommend this not only for dark-haired girls but for dark skin girls also. The color is the deepest shade of red, almost maroon. And let me remind you of one thing, it will only be noticeable when you are under the sun. this is when you will look your coolest with this hair color on. Indoors, you will have dark hair with a maroon glow. This is also a very popular look amongst ladies who started relying on Splat. 
The only problem is, you will have to be ready with old and spare clothes, towels, bedsheets, and T-shirts before applying this color. Because it bleeds pretty badly. The best would be if you pay the salon to do this for you. Your skin and toilet will be thankful to you. The long months it stays are totally worth the bleeding disaster. 
Read more: What is the Best Brand of Tape for Hair Extensions? Top Picks
Schwarzkop Permanent Hair Color in Mahogany Red
If you have dark brown. Dark blonde or black hair, Mahogany Red from Schwarzkopf is your best bet. It leaves your hair a glamorous hue of red. Cheap vibrant reds with no shine always leave the hair looking like a plastic wig. But it won't happen with Schwarzkopf. The hair color is so rich and conditioned, it transforms you into a head-turner in the room. 
The color stays up for months before the star fades. Moreover, unlike hair stains, it covers grey hair seamlessly. You will only need to apply the color on your regrowth hair twice a month to cover new grey hairs. Other than that, it is quite the best deal for dark hair ladies. There are other shades of red in their collection-copper red, ruby red, cocoa red, and vintage red. I loved the Mahogany red most for dark hair.
Conclusion 
Red hair is never out of fashion. No matter your skin tone, age, profession, or origin, you can always wear red hair in different intensities, shades, shimmers, and customized shades. Our effort was to take you to the ultimate shade you were looking for solely for yourself. Because you are special and you need a hair dye that is meant for you. 
Red hair dye tends to bleed more or less. It depends on the hair color quality and hair maintenance. I highly recommend using a color sealant to prevent that. It is cheap but saves you a lot of hassle.
You Might Also Like: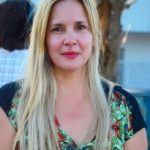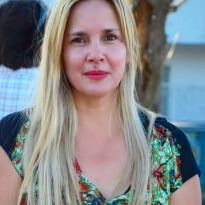 Guys, I am Camila Avery and I love to help my mom to do indoor & outdoor activities. As a lady, I have passed my time on gardening, home improvement, and personal or self-care. I have acquired some degrees in outdoor recreation, beauty, and hair care. It is not easy to work with top-level professional beauty experts. But, I got that opportunity and experimented with different hair extensions, hair colors, and cuts.