This article includes affiliate links, which means we may earn a commission if you make a purchase following our link. Please refer to our review guidelines.
The winch is a compulsory item to overcome odd situations like getting stuck in unfavorable places with a huge vehicle or merely for pulling up heavy materials. The use is versatile, so is the winch. But one thing is for sure, on one in their right mind would want their winch to break on their face when they rely on it the most. 
The winch one needs to pull up a van from mud will be different from a winch that needs to be used as a portable device to pull light household elements. So, it takes some research to find out the most reliable winch that suits the purpose.
To make this tough job easy, we have decided to list 10 best winches from a renowned company, Warn, on our list. There are different capacities, and use abilities of winch enlisted.
Why Warn Winch?
To be honest, winches are made by several manufacturers, and most of those are okay for regular light-duty jobs. But most of the winches are made in different parts of Asia and are assembled and sold from the USA. The people who know about winch and use it for years know how trustworthy the winch is made by warn in terms of quality and performance. 
We don't want our readers to compromise with quality when it comes to their safety. So, an entire list is made on different types of Warn winches so that everyone can find one they are looking for in 'Warn.'
Here is the list of top 10 Warn winches. The list is prepared based on public demand, user review, and practical research and knowledge.
How to Pick a Warn Winch for Any Pulling Job
Vehicle
Winches made for vehicles come in vehicle-specific ways in Warn. So, for a specific vehicle that runs on off-road and rough terrains, choosing a winch from Warn is not so difficult. But the general rule of thumb for choosing a winch for a vehicle is to go for one that has twice the pulling capacity compared to the vehicle weight. 
Read more: Electric Boat Anchor Winches
Light Household Use
For household usage, a light-duty winch is enough. Getting one high capacity winch is unnecessary and difficult to operate in a household environment. The added weight of the winch itself and its size may cause problems rather than solving one.
Industrial Use
For industrial use, it is best to know well about the application. Where the winch will be used and for how much weight lifting will make choosing the weight winch easier. In this case, the higher the capacity the better for using a winch in industries. 
Versatile
Smarter ones will invest in a versatile type of winch to save their money. If you do not own a vehicle that runs on mud and rock, then a winch that can be used for smaller cars and utilities will be the best choice. You can do both without spending on separate tools. 
Mounting Gears
Mounting gears are not always included in the package. On the other hand, not every application will accept every mounting place for just about any winch. So, know about the mounting gears model and compatibility before purchasing the winch. 
Weather Resistance
Whether used indoors or outdoors, the winch has to be weather resistant and well sealed to ensure a long life, at least up to the time when you need one to save yourself. For vehicle use, the winch has to be dust, muck, and water resistance. For indoor use, only dust sealing is enough. 
How Does A Winch Work?
This is a useful addition that can help you draw significant vehicles. Typically, a truck consists of a winch engine, rope/link, gear train, and drum.
The power of the engine is to pivot the drum and keep the engine running by the staff train. As the engine starts the idle drum, starts to go to the crease or spreads the winch link or rope. The rope of a winch is 40 – 150 feet in length.
The time has come to make your hand grimy as you need to involve a manual wrench without any engine. However, the manual wrench isn't the vogue and just the less expensive, matured, and less expensive winches have a manual wrench.
Editor's Speech
As said earlier, the winch can make or break you when the time comes. So, choosing the right one for the right job is a must. Before choosing, always check the warranty options and the applications it accepts. 
Regular maintenance is the key to a long-lasting winch. Clean and oil the winch and check its usability every other month, even if years have passed by, and you have never got the chance to use it yet. Because when you need it, it has to be by your side.
Our Selected Warn Winches Models, Below
WARN 103255 VR EVO 12-S Electric Winch with Synthetic Rope
Click on the Image to >> See on Amazon
Rope: Synthetic Rope: 3/8″ Diameter x 90′ Length;
Weights 134 pounds;
Capacity: 6 Ton (12000 lb).
Standard-obligation winches with a steel or engineered link and pulling limits of 8,000, 10,000, and 12,000 lbs. These are planned and designed in the USA by WARN engineers. With its quick line-speed and lower amp draw, the VR EVO winches are the most focused standard-obligation winches we've made, with strategic styling that looks extraordinary forthright and at a value that won't haul you out of your spending plan.
This is one of the most perceived brands in rough terrain items, for example, center point locks and vehicle recuperation winches. The organization plans production and markets a full line of rough terrain hardware and adornments that upgrade the presentation of four-wheel-drive and power sport vehicles.
Pros
Perfectly sealed for weather resistance;
Chip resistant and corrosion-resistant finish; 
Highly Industrial grade pulling capacity.
Cons
WARN Electric Winch with Synthetic Rope, 103253 VR EVO 10-S
Click on the Image to >> See on Amazon
Rope: Steel or synthetic rope, 3/8″ diameter, 90 ft long;
Remote can be used wired or wireless;
3 options with 8,000, 10,000 lb and 12,000 lbs pulling capacity.
The thing I liked most about this warn winch I, and it can be ordered as a customized winch according to anyone's requirements. There are three pulling capacities and two rope types to choose from. Depending on how big the vehicle is, one can choose their winch from this site. 
The remote, including this package, is revolutionary and can be operated as a wired or wireless remote control. There is no need to purchase separate remotes for different situations. The 12v motor of this winch is energy efficient. It runs fast when needed but does not gulp in all the amps from the car battery. We all know how precious the car battery is, especially when the vehicle runs off-road. 
However, this warn winch can be easily picked for any vehicle around ½ ton of weight. No matter how the front bumper is designed or located, this lightweight (66 pounds) Warn winch can be installed. For low profile installation, the control housing needs to be removed and placed in a convenient location. 
Pros
Ropy type and capacity can be customized;
Suitable for large pickup and SUVs;
Convenient for a low profile set up.
Cons
Powersports WARN Winch with Handlebar Mounted Switch, 101040 VRX 45-S
Click on the Image to >> See on Amazon
1/4″ diameter x 50 ft length synthetic rope;
For Powersports vehicles like UTVs;
2.25 Ton (4,500 lb) Capacity.
Powersports require specific kinds of winches. The winch should be safe to operate and easy to control while in action. The rope has to be synthetic, and the pulling capacity should be twice the vehicle's weight. Mounting such a winch to the sports rides is also an issue. Considering all these facts, Warn has brought this model specifically to use on sports rides. 
Other than being corrosion resistant and three-stage planetary gear like any other warn winch model, this one also offers superior control over the winch. The load-holding mechanical brake does all the wonders while the vehicle is stuck in odd situations.  Hawse fairlead, zinc-plated hook, dash-mounted control switch, and a corded remote control are all included in this package so that no one needs any other spare parts to purchase to install this winch.
Pros
Suitable for Utv and Atvs;
Easy to control;
Waterproof construction.
Cons
Insufficient wire length. 
WARN 26502 M8000 Series Electric Winch with Steel Cable
Click on the Image to >> See on Amazon
Powerful 4.8 hp series wound motor;
Electrical control box & hand-held remote with 12 ft (3.7m) lead;
Fit type: Vehicle Specific;
Max Amp Draw-435 Amp Draw;
4 Ton (8,000 lb) Pulling Capacity.
A versatile and portable Warn winch is a must-have for anyone who loves to do their work all by themselves. It's lighter weight and portable, the handy design will make lifting or pulling heavy loads a breeze. Moreover, the variable speed option makes operating this device more convenient. Simply, set the speed to the limit that makes you feel safe for the associated tasks. 
The 12v dc motor pulls up to 8000 lbs. There is no risk of overbearing of the load or overloading. So, the unit runs longer as there is no risk of burning or expiring this winch due to carrying heavyweight for a long time. 
I want to be clear about this warning because it is not suitable for installing in cars. It can carry only a few pounds of weight, and most users complain about its low quality. But the cheap price makes this model for warn winch most desirable for people on a tight budget. 
Pros
Efficient, 3-stage planetary gearbox;
Portable design;
Variable speed
Suitable for light-duty pulling activity.
Cons
See on AmazonRead more: Jeep Winches Analysis by Experts
WARN 92000 Vehicle Mounted 2000 Series DC Electric Utility Winch with Steel Cable
Click on the Image to >> See on Amazon
Included: 35 feet of 3/16″ (10.7m of 4.7mm) wire rope with hook and clasp;
1.6 horsepower permanent magnet DC motor;
Weighs 19.4 pounds;
1 Ton (2000 lb) pulling capacity.
Even the heaviest vehicle can be rescued with the help of this high-capacity winch from Warn. As the winch has one of the highest pulling capacities in this list with 2000 lb, it is made super durable to make room for that monstrosity power. The winch itself weighs 83 pounds, so, you get that, it is not meant for small to medium vehicles. 
Though the machine is heavy, it still delivers one of the fastest no-load line speeds. It's a 1.6 ton highly durable magnet DC engine with a significant binding cycle, a sturdy, differential planetary staff train. What more 12-volt power for convenience. The Warn to DC2000 utility is great for use on winch trailers or hitch mounts. 
The free spool clutch delivers better control when one needs to disengage the motor and manually spool the rope. It is a must-have for any winch, but only found in this model from Warn. 
Pros
Fast pulling;
Superior quality;
For heavy-duty winching;
Super long rope.
Cons
WARN 103254 VR EVO 12 Electric DC Winch with Steel Cable
Click on the Image to >> See on Amazon
Pulling capacity 6 Ton (12,000 lb)
Features an IP68-rated waterproof construction;
Powerful series-wound motor;
Rope: 3/8″ Diameter x 85′ length;
90.8 pounds.
The WARN ER EVO 12 Standard Duty Winch with a steel cable has a 12, 000 lb. capacity. The makers claimed it to be yet more advanced compared to steel ropes. For added protection, a nylon sliding sleeve is also included. The only drawback of this Warn winch is, it is only compatible with multi-mount. Yes, this one is a multi-mount Warn winch; you can mount it front to back conveniently. 
However, it is easier to mount on the front because of the quick connection wiring. Thankfully, the motor does not overheat like other winches. So, it has a long duty cycle and is much more energy-efficient than other models. It is a cheaper winch option for convenient operation and installation. 
Pros
High-performance Albright contactor;
Low-profile installations;
State-of-the-art, two-in-one remote;
Series-wound motor and planetary gear train.
Cons
WARN Winch, 89611 ZEON 10-S Model
Click on the Image to >> See on Amazon
Rope: Synthetic cable rope of 3/8″ diameter & 100′ length,
Capacity: 5 Ton (10,000 lb) pulling capacity.
Warn has made their  89611 ZEON 10-S a beast. Its sleek black satin-finished cast-aluminum housing hides a highly powerful 12v motor that produces 5 tons of pulling power. It can be used mounted to a car for rescuing purposes, or remotely mounted to serve other purposes. Considering the versatility, this winch is expensive but worth the investment. 
The huge aluminum housing has multiple advantages. It reduces the winch weight and also prevents early rope wearing. Besides, this unit is protected by a heavy-duty muck-busting sealing for long-lasting performance in this pack. You are getting a convertible control pack to run the winch. By the look, this winch may seem intimidating, but the operation is surprisingly quiet. 
Pros
Versatile use;
Quiet winching;
Energy-efficient.
Cons
Read more: UTV Winches – You Can Trust!
WARN Winch for Utility Use, 85330 1500AC
Click on the Image to >> See on Amazon
1,500 lbs capacity;
120V AC, 0.8 hp motor;
43 feet of cable length.
There is no need to invest in an overly powerful, heavy, and bulky winch to pull up bikes and other vehicles or for general utility service. Those are for those who own large trucks and vans. With the 1500 lbs pulling capacity, this Warn winch can be used for daily life use and vehicles winching on demand. 
The machine might be small, but it is a workhorse for its design. The motor is well vented so that it eliminates overheating, runs long, and delivers a long life of service. I would suggest not to expect miracles from this winch, even if a reputable company sells it like Warn. It is a lightweight winch for light-duty use only. For the unmatched quality, this product is priced high which might seem unreasonable. 
Pros
Portable use;
High-quality motor eliminates overheating;
Multipurpose.
Cons
Powersports WARN Winch with Spydura Synthetic Cable Rope, 101140 AXON 45-S
Click on the Image to >> See on Amazon
Pulling Capacity: 2.25 Ton (4,500 lb);
1/4″ diameter x 50′ length Spydura synthetic cable rope.
Owners of Atv, Utv, side x side trusts this model for reliable winching in challenging situations. No matter whether the vehicle is stuck in the mud or water, this winch pulls it out without leaving any trace in the winch itself—the motor and rope a handy lifesaver perfectly safe within the sealing so that any foreign elements. 
This package includes everything one needs to install this winch like synthetic rope, hose fairlead, black hook, dash-mounted control switch, corded remote, etc. the good news is, the motor and contactor are combined together with a new technology called 'Motractor.' It makes the installation process a lot easier. With all the advantages of this winch, it surely will never let you down. 
Pros
Suitable for all-terrain-vehicles;
Convenient brake for better control;
Easy installation;
Waterproof and corrosion-resistant sealing.
Cons
WARN 103251 VR EVO 8-S Electric DC Winch
Click on the Image to >> See on Amazon
4 Ton (8,000 lb) pulling capacity;
Features IP68-rated waterproof construction;
Rope: 3/8″ Diameter x 90′ Length.
It will work best for people who own drilling machines. With the help of the drilling machine, spooling and unspooling of the winch are done. So, you can guess that it will have a variable speed if the drill has a variable speed function. For small pulling jobs at odd job sites like renovation, construction, wood log pulling, and other countless applications, this small yet versatile drill winch can be a handy lifesaver tool. 
The pulling capacity is limited for light jobs only. But the quality of the tool can not be underestimated. It has a free spool clutch for fast and easy rigging. On the other hand, integrated hawse fairlead and rigging hooks for the front and back are also lovely additions for this winch's more comfortable use. 
Pros
Works as a drill and pulling tool;
Portable design;
Lightweight;
Affordable.
Cons
Frequently Asked Questions
How Long Will the Engineered Winch Rope Be?
Any engineered rope can effectively pull the stack up to 10 years. So you should make one more winch when your current winch rope is approaching 10 years of residence.
Do You Really Want a Winch for 4×4?
In fact, whether your car is all-wheel-drive or not, you really want a winch. This is because you can go to areas where you want to pull 3 to 4-ton piles. To that end, you want a winch even if your car is 4×4 because it will absorb battery power.
Read more: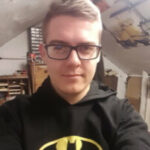 Hi, I am responsible for the 'Homeowners Power Solutions' category. My name is Liam Jaxon and a licensed technician with 7 years of experience in vehicle batteries, electrical gadgets, and home appliances. My working experience in different residential & light commercial electrical sectors and the automobile industry helped to acquire vast knowledge in this industry.