Published on: April 13, 2022
Written by Eric Devin / Fact-checked by David Rowan
Whether you are a carpenter or a DIY wood enthusiast, cutting a 45-degree angle is the most common task for you. No woodworking project is completed without this basic angle cutting.
Now the question arises, what is the best way to cut a 45-degree angle? We know there are several tools available. For instance, a handsaw, a circular saw, or a table saw will get your job done.
But if you are an amateur or have got a bit rusty, you must have the best tool to finish your job smoothly. In this respect, a miter saw is your best pick for making the easiest 45-degree cut. 
Brush up your cutting skill with the comprehensive guideline below and achieve mastery in miter saw operation to make perfect angles.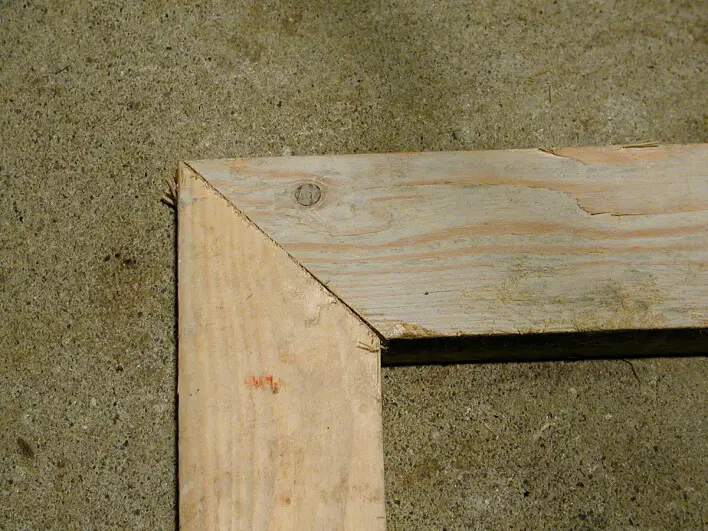 The Best Way to Cut a 45-degree Angle
As we have already mentioned, using a miter saw is the best possible way for cutting 45-degree angles. You need this cut to meet a lot of woodworking needs such as crown molding, furniture making, framing, and the list goes on.
As a miter saw is mainly engineered to make any angled cuts including 45, 60, and 90 degrees, it is a perfect tool for precise miter cuts. A high-quality miter saw offers two of the most prominent angle cuts-
Based on your project's requirements, you can go for any of the above. On top of that, it will let you make any type of 45-degree angle cutting on both vertical and horizontal surfaces. What more do you need?
No other tool is as accurate as a miter saw while making a particular angle cut. Unlike a table saw, it is not that weighty and wearisome to use. So, undoubtedly a miter saw is the only tool to make a firm and fine 45-degree angle cut in any carpentry project.
Steps to Cut a 45-degree Angle Accurately by Using a Miter Saw
With that being said, we would like to demonstrate the basic steps of making a 45-degree cut with a miter saw. Of course, we will show both the ways for a miter cut and a bevel cut.
Let's dive into the details. 
How to Make a 45-degree Miter Cut
To do this job on a horizontal plane, you should follow the following steps.
First, check the saw properly and wear safety kits. You should ensure that the saw is fitly bolted and accurately running. Prepare a spacious, neat, and clean workplace.
Measuring and marking accordingly is the second step to follow. In fact, this is the fundamental of a perfect angle cut. So, measure the wood accurately with compass or tape measures and then mark the line with pencil, chalk, etc.
To make the cut, now you need to put in the board on the saw. The long edge of the board must be tightly secured facing the fence of the tool. Otherwise, you will not be able to make an error-free angle.
At this point, you should set the pivot joint-free and point the blade at a 45-degree angle. Check the blade position placing it down to the wood. If everything is alright, connect the miter saw to a power source to make the cut.
Finally, speed up the blade and cut it by rolling it throughout the wood. Of all the lines up you previously made are perfectly fine, you are going to successfully cut a 45-degree angle at the very first attempt.
How to Make a 45-degree Bevel Cut
This is a pretty much similar process just like the miter cut. Yet, there are some small exceptions you must know. A bevel cut is meant to cut on a vertical edge. So,  be sure that your project requires the same. 
The first two steps are quite similar to the 45-degree miter cut. Inspecting the miter saw, preparing a suitable surface, and making correct measurements. Be sure to check twice before moving on to the next step.
A bevel cut is specifically different from a miter cut in the point that you need to unlock the bevel to place the blade, right or left, on the vertical sphere. So, curve the saw blade instead of pivoting it to a 45-degree angle and move it down to the wood. 
If the position needs no adjustments, power it on to the highest speed for cutting the angle just like you made a miter cut.
Things to remember, if you need both a bevel cut and a miter cut at a time, you should go for a compound miter saw. In that case, you need to make necessary adaptations with the saw blade for making the angle cuts both vertically and horizontally. 
Tips and Tricks to Follow for a Precise Angle
The following tips are absolute must to avoid imprecision in any sort of angle cut with a miter saw, particularly in a 45-degree angle cut.
Select a spacious surface with adequate light before using a miter saw. Unlike regular cutting tasks, an angled cut needs more rooms with exact visibility. 
Practice a plank of scrap wood before cutting the real object. It will let you achieve accuracy and confidence. Also, you will avoid making mistakes while working with the actual material.
If you are a first-timer, check on some tutorials on youtube. Or else, you can take the help of an expert with a miter saw. This will help you acquire some excellent skills to operate a miter saw flawlessly.
Make sure to unplug the saw after every use. 
Measurement is the base of a correct cutting. So, use appropriate measurement tools to avoid mistakes. 
Let the saw blade get on the full speed to maintain a strict angle while cutting. Once you cut, it cannot be undone. So, wait patiently before starting cutting and let the blade have the highest speed.
Never forget to wear safety goggles and tight-fit clothes before operating any power tool including a miter saw. Also, check on the saw if it is securely bolted before use to avoid any unwanted injuries. 
Final Thought 
With so many years of experience in operating miter saw, I have come up with the most basic techniques to make a 45-degree angle cut with it. You can rest assured to have an accurate angle if you follow the steps flawlessly.  
On that note, it is evident that using a miter saw is the best way to cut a 45-degree angle- be it a miter cut or a bevel cut. No other power tool can guarantee you such sharpness, accuracy, and excellence in securing the exact angle you demand. 
What's your thought on this note? Do you find it the best way or have any better options?  Don't forget to share with us below.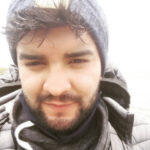 Hi, I am Eric Devin and I am a professional interior architect. Since childhood, I've always enjoyed DIY projects! And, I have loved to solve simple household problems using essential tools and equipment. I have also acquired a lot of information about basic household tools settings by working with contractors.