Either corded or cordless, both models of drills are brilliant with their own features in terms of power capacity and convenience including portability, weight, size, durability, and overall performance depending on specific project's needs. It's still a debatable issue between corded and cordless drill as to which one fits best for the project. The verdict goes in favor of both as each performs better than another just depending on the project's category.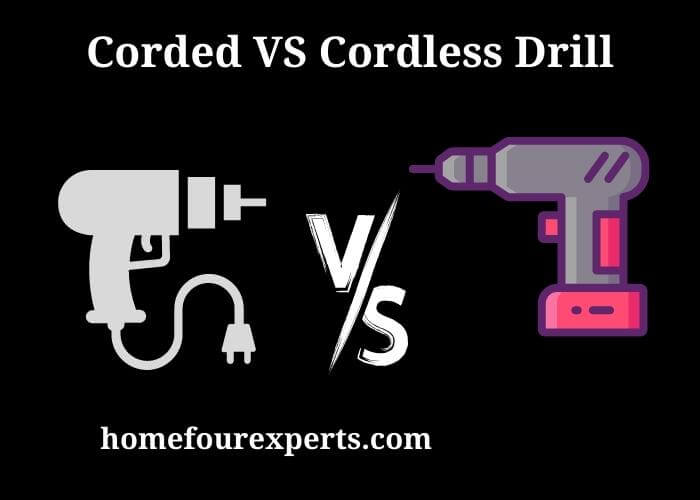 However, to draw a neutral conclusion, I have designed this article on corded vs. cordless drill, why you need both outlining the key features of each model and their comparative advantages. This would guide you to determine which drill fits your project best and help you pick the right one to accomplish your work efficiently. Read more: How to Choose the Best Cordless Ratchet Wrench
Features of Corded Drill
Advantages
As discussed earlier, a corded drill is preferred by professionals for its unique features offering more convenient business continuity to accomplish drilling with ease. Let's discuss them.
Constant Power Supply
There is no doubt that the corded drill has more potential than the cordless model because of its constant power supply option compared to the cordless drill. There is no restriction in voltage limit, which allows you to run your corded drill as long as you need to finish your job. Another feature is its continuous power connectivity with consistent greater torque. 
The excellence of the corded drill depends on its speed based on RPM count, while the torque is measured depending on its inch-pound, defined by its rotational umph behind the spinning.   However, currently, the top quality cordless drill comes with greater torque and speed out of their 18-20 volt batteries, which are sufficient enough to run domestic needs. A corded drill is universally used by homeowners and professionals. 
Lightweight 
Any heavy power tool always triggers a burden among the operators as it questions convenience and comfort. A corded drill is made of slimmer, lighter, and smaller assemblage and is free from heavy battery packs as opposed to a cordless model as it's assembled with large and heavy batteries.
Corded model's unique design offers extra comfort and safeguards hands from getting fatigued associated with long-time drilling. Corded models suit well for smoother boring through harder materials like metals or concrete and any size of jobs. Operators naturally prefer the corded model as they sometimes need to work too long to finish. 
Durability
As corded drill runs with electricity and free from battery pack, it lasts longer than cordless drill. Corded model doesn't need to bother how long it runs and in what frequency unlike the battery-operated drill, which always has to deal with such capacity issues.       
Disadvantages
Though corded drill offers tremendous services, limitation with regard to mobility restricts its use to outreach sites where there is no power supply. Another disadvantage is storage problems. 
Limited Mobility
Due to being assembled with a power cord, the mobility gets restricted to the corded drill as it can't access to the work sites beyond its cord's length compared to a battery-run cordless drill.
Besides, corded drill poses a risk of power hazards in case it gets tangled with extension cord if used or even causes an electric short circuit due to any reason. These kinds of incidents may lead to electric shock, electrocution, or fire. You can accidentally fall down if your feet suddenly get jumbled with the cord.   
Another disadvantage of corded drill is that you can't carry it to outreach sites if there is no power supply. In that case, the only option for you is to carry a generator, which in turn adds another burden to your trip load. See also: A Guide to Finding Best Nailers for Siding
Storage problem
It's a little troublesome to store a corded drill due to its long cord. Besides, it may cause damage to your tool if not properly stored. Sometimes you may even require extra storage space like bins or shelves to store your tool appropriately. 
Features of Cordless Drill
Advantages
A cordless drill is sometimes advantageous compared to a corded drill for its unique features which also needs to be discussed for better understanding while comparing these two.
Multiple uses
Cordless drill serves multi-purpose tasks including drilling, and the same battery fits in a circular saw and impact drill, etc. to run. Manufacturers now offer combo kits, including a set of batteries, chargers, and a set of a few frequently used power tools including cordless drills.
Mobility
One of the unique features of the cordless drill is its mobility. It just matters the battery that gives your drill fuel to work freely with ease. 
Portability
One of the unique features of the cordless drill is its portability. For being battery-run, it does not need to bother with any additional or secondary power source to run. Its portability and flexibility offer operators smooth and convenient drilling. See also: Husqvarna Chainsaws
Easy Storage
Cordless drill is easy to store as it's not burdened with a long cord-like corded drill. Most cordless models come with a storage container to accommodate the drill itself and its batteries. The storage container also can store impact drawers and saws in its separate space.  
Disadvantages
Like the corded drill, the cordless drill has limitations that are negligible compared to its advantages. Let's look at those as follows. 
Shorter battery lifespan
Cordless drill restricts the continuity of work because of their shorter lifespan associated with battery life. It can no longer serve once the battery is out of charge or the battery life gets expired. Plus, it needs the battery to be charged from time to time, or else the battery would go down, and lose its charge ability.  
Heavy-battery pack
A cordless drill is bulky due to its heavy-battery pack with the set and not convenient to run the tool for a long time. Of its heaviness, operators get bored of hand fatigue.  
Corded vs. Cordless Drill: Comparative Advantages
Corded drill ensures a constant power supply while cordless limits that continuity because of its battery-run model and it can no longer serve once the battery life expires. Currently, the top quality cordless drill comes with greater torque and speeds out of their 18-20 volt batteries which are sufficient enough to run domestic needs. 
Cordless drill can serve you to the extent as the corded drill does if the good quality batteries are used and properly managed. For example, a 4AH battery-run drill can render the same service as the corded drill provides.  The lifespan of the batteries could be even 2-3 years if they are properly stored in a cool, clean, and dry place. 
There is no hard and fast rule between corded and cordless drills to choose from. Both the corded and cordless serve well depending on the nature of work and personal preference. It's up to you to decide which one suits best for your project. 
However, for lighter tasks like domestic drilling, you may go for a cordless drill, while for a heavy-duty project like drilling concrete or metal, a corded drill would work much better and faster. Read more: Things to Consider When Choosing the Best Drum Sander
Cordless drill offers you free roaming for drilling while corded restricts mobility for your device to outreach sites. 
The corded model offers more convenience in terms of lightweight, faster drilling, and durability, while the cordless drills are bulky due to their heavy battery pack and are less durable. 
A corded drill is associated with the risk of injuries as it deals with electricity, while the cordless model is completely safe from such risk. 
What Types of Projects Are Better Suited for a Corded Drill Over a Cordless Drill?
1. Projects where you need a high level of torque, such as when drilling through metal or hardwood.
2. Projects in which you need to work for a long time, such as installing a deck or putting up large pieces of furniture.
3. Projects that require a lot of precision, such as drilling small holes or making intricate cuts.
4. Projects that require a lot of power, such as chiseling through concrete or masonry.
Concluding Remarks
I hope you find this article expedient as it has covered all important features and comparative advantages between corded and cordless drills so that you are able to decide which one would suit best for your project. As none of them can dominate the other considering their features, it would be preferable to keep both in your collection to derive maximum benefits. 
As I already mentioned, the corded drill is for a massive project while the cordless is much more suitable for small household drilling. However, for either a heavy-duty project or a light-duty drilling, you can use both alternatively at your convenience depending on the category of work. It's not always the issue of heavy or light-duty drilling. 
Take care of safety issues while drilling takes place. Wear all safety equipment to avoid workplace injuries and hazards. 
If you need further consultations, you are most welcome to contact us as convenient. Always keep yourself updated with tools related to the latest information and knowledge. 
I look forward to hearing from you about your comments and feedback so that we can optimize our expertise to provide you with more specialized services in the days to come. It would be highly appreciated if you would share this article with people you know so that they too have access to our excellent clients' services.  
You might also like: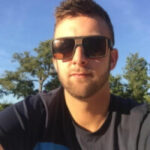 Hello, I am David Rowan. I am a professional contractor with 10 years of experience in home building, different tools used, construction, home remodeling, and other home improvement work. I have already built many custom homes and continued to do several woodworking projects along with how to deal with all categories of tools.