In long hair, you can practically pick up and set any curl from as strong as corkscrew curls to loose waves. But you have to admit that it is more difficult than curling short hair. You have to wrap the hair countless times and wait for a long time holding the iron in place. It can cause fatigue and discomfort if the curling wand is not lightweight or fast-acting.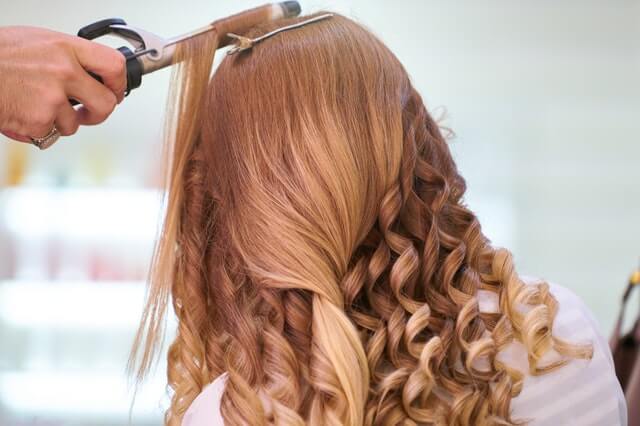 So, curling long hair is fun when you have the right curling wand. Otherwise, it can be a punishment and make a disaster for your hair. But which one is the best curling wand for long hair? Well, we are here to answer this question. 
Practically, the haircare tool-producing brands make their products focusing on all women of all hair types and lengths to expand the market of their products. From my experience, I realize that only a few of those are more suitable to use on long hair. So, based on my research, trial, and experiment, I have developed a list of curling wands for long hair.
There are seven curling wands with different prices and features. Some are recommended for specific hair types too. So, you have to be a little cautious and read the entire review before picking one for you.
Most Important Factor to Consider When Purchasing a Curling Wand
The most important factor to consider when purchasing a curling wand is the size and shape of the barrel. The size of the barrel will determine how tight or lose the curls will be, as well as how long they will last. Additionally, the shape of the barrel will affect the type of curls created. A wide barrel will create loose waves, while a narrow barrel will create tighter curls.
Best Way to Use a Curling Wand to Achieve the Desired Curl
1. Start by washing and towel-drying your hair. You want to make sure your hair is dry before using the curling wand.
2. Section off your hair into small sections that are 1-2 inches wide. Secure the sections with clips or pins.
3. Starting with the bottom section, wrap the hair around the wand, starting at the root. Make sure to keep the end of the strand close to the barrel of the wand and the rest of the strand loosely wrapped around the barrel.
4. Hold the strand of hair on the wand for 10-15 seconds, depending on the thickness of your hair.
5. Gently unwind the strand of hair from the wand and secure it with a clip or pin. Make sure the curl is completely cooled before removing the clip.
6. Repeat with the remaining sections of hair.
7. Once all the sections have been curled, use your fingers to separate and shape the curls for a more natural look.
8. Finish with a light-hold hairspray and you're all set!
What Makes a Curling Wand Good for Long Hair?
Lightweight
As your hair is very long, it will take time to heat up to make a curl last longer. This means, you have to hold the wand in place for a long time. If the tool is not lightweight, then you wouldn't want to use it often. To make curling comfortable, a curling wand must have to be light without compromising durability. 
Multiple Styling Options
Ladies with long hair have multiple choices of making curls to their own hair. So, it is better to have multiple style options. A curling wand with an interchangeable barrel of a conical-shaped wand is useful to make more than one curling style. 
Read more: What are the Best Blonde Hair Extensions
Fast Heating
If the wand takes a long to heat up and even longer to make a curl, then it is a nightmare. Choose one curling wand that heats up very fast and makes the curl faster too. It saves downtime for styling and saves you from discomfort. 
Long Barrel
Long hair needs countless wrappings around the barrel. If the barrel is not long enough, the hair will overlap and the curl will not look even and won't last long. So, the long length of the barrel is a must-have feature for a curling wand to use on long hair. Read more: 8 Best DIY Hair Highlighting Kit
Editor's Note
Always look for the manual before actually using any tool on your hair. Even if you use this tool for years, it is still necessary to read the manual to maintain the tool and styling guides. Curling wands usually last a long time if chosen wisely. So, I recommend being thoughtful in this case and paying attention to your choice first, before selecting a multifunctional curling wand. 
It is not necessary to get a full set of a curling iron with multiple barrels if you don't plan to use all of those. So, invest your money wisely so that it pays you back. Good maintenance and proper use of a curling wand will keep your hair glamorous without any damage.
View Our Recommended Curling Wand for Long Hair, Below-
Prizm 5-in-1 Curling Iron Wand Set
Click on the Image to >> See on Amazon
11 temp settings, 0.6-1.25 Inch;
Makes beach waves, body waves, and spiral curls;
Hold curls for a long.
Do you struggle with useless curling wands that fail to make the curl last long? The main problem with curling long hair is, the curls loosen up too fast for the natural flow and weight of the hair. It won't happen anymore when you try out Trio styling wands from Prizm. The wands heat up too fast and evenly. This results in curls that last from two days up to a week depending on the maintenance and hair thickness. 
There are three barrels in this package. You can change your style from time to time and play with your look more often. Beach waves, tight spiral curls, beautiful natural body waves, or a mix of any of these can create numerous options for styling. 
This tool is quite expensive, but why not? Other than multiple curling options, it offers damage-free and frizz-free curls as well. These are vital issues, especially for ladies with long hair and the damage looks prominent in long hair and leaves no choice than cutting the hair short. So, my opinion is, this wand is worth the investment.
Alure Triple-Barrel Curling Iron for Effortless Crimp in Long Hair
Click on the Image to >> See on Amazon
For super fast beach wave or crimp;
1-inch barrel;
Digital temperature gauge.
Doing beach waves in long hair is quite tiring. Making tiny waves with small locks and holding them for half a minute usually causes fatigue. This triple-barrel curling wand is here for the rescue! It works three times faster to make beach waves and crimps, no matter how long your hair is. All the barrels are 1 inch in size, to make perfect and uniform curls. 
There is a convenient temperature gauge that makes this tool suitable for all hair types. If your hair is weak and/or processed, try low heat. For thick and stringy hair, the high heat will make a bold crimpy hairstyle and a little lower heat is enough for natural beach waves. Going on a dinner date? Use witch hazel to make your waves shiny and you will look as glamorous as Hollywood stars on the red carpet!
ghd Oval Wand for Natural-Looking Curves and Waves in Long Hair
Click on the Image to >> See on Amazon
Oval-shaped barrel for natural curls;
Static 365 degrees Fahrenheit;
Fast heating and fast curling.
It literally takes 25 seconds to heat up and 5 seconds to make a desirable curl in fine hair. For thick hair, it only takes 8 seconds. It's impossible to imagine we can curl long hair in minutes! That is why I use this in my salon for customers who need to get ready in no time. 
However, there is no adjustable temperature or interchangeable barrels for multiple styling. It only gives what it promises. The oval-shaped barrel is the perfect size to create a natural cascading wave in long hair. The temperature is set at one point because it is the right one for damage-free curling. You only need to adjust the timing you are wrapping your hair around it. The curls come out natural, shiny and super long-lasting. If you are going outdoors or on a long vacation, even in blowing wind, your curls will stay intact. 
CONAIR-INFINITI PRO Curling Wand for Endless Styling on a Budget
Click on the Image to >> See on Amazon
Cheap price;
Conical barrel;
1-inch to 1/2-inch size for making different styles.
When we have a budget constraint, we have to look for products with fewer features to fit in our affordability. So I decided to keep this Infiniti Pro curling wand on our list. Its conical barrel has different circumferences so that you can create big waves or spiral curls with it; no need to fiddle with interchangeable barrels to create various styles. 
Moreover, there is a ceramic coating on the barrel to make the curl look shiny and healthy. Curls last long till the next shower. For being cheap, there are some disadvantages you have to deal with. There is no functioning hand glove with it, you have to go bare to purchase one. Secondly, the buttons are placed in a way that accidentally turns on or off. These are no big deals, you need a little time to get used to it. For me, it is a great device for students on a budget. The cost you pay for a salon visit, can easily afford this wand.
CHOPSTICK STYLER Heroine Professional Curling Wand
Click on the Image to >> See on Amazon
3/8 super skinny rectangular ceramic barrel;
Affordable.
Usually, curling wands with interchangeable barrels are very expensive. Needless to say, these are great to make styles that suit different events. CHOPSTICK STYLER has brought a whole set of curling wands for creating five different curls and waves. 
These are useful not only to create multiple styles for one woman's hair but suit different lengths and hair types as well. This affordable curling wand set is enough to share with all the women of your house. corkscrew curls, body waves, beach waves, ringlets, or loose curls you name it, everything becomes effortless with this full set of curling wands. Don't get skeptical about its cheap price, the customer service and the quality will make you fall for this wand.
Duomishu 6-IN-1 Professional Curling Iron Set
Click on the Image to >> See on Amazon
Six wands with ample accessories;
For long and thick hair.
There is no adjustable heat setting with this set, only 300 and 410 degrees Fahrenheit; so I can't recommend this for processed or fine hair. If you have lusciously long and thick hair, then this set may save you bucks from salon visits. Get all the curling techniques you get from professionals in one set at an affordable price. There are six barrels of 1.25", 1", 0.74", 0.35"-0.7", 0.74"-1" conical and 1" Spiral barrel. You can make all the curling styles available in this universe using these wands. 
The iron heats up within 30 seconds and makes curls within 3 seconds. This is why I recommend this for ladies who struggle with styling their long hair. Now curling long hair is made faster by this wand set from Duomishu. This brand is not very popular, but it delivers tools that can beat high-end tools from name brands.
L'ange Hair Lustré Curling Wand for Long Hair
Click on the Image to >> See on Amazon
170ºF to 450 ºF;
For all hair types.
The curling wand is super long! So that you can wrap your long hair easy to get your dream curl. Besides, the long-range heat setting makes this tool suitable for all hair types; from super fine to super thick. This is made with far infrared technology so that you can get the curls, without dealing any damage. The wand will lock the curl in place and lock the moisture of your hair in the process. You will never get frizzy hair, instead, the hair will look healthier than ever before. 
For a minimalistic and basic curling option for super long hair, I recommend this one. Many ladies stick to only one curling style; not a fan of experimenting with their looks. For them, this curling wand will work best. You can make a strong curl of loose waves by setting the heat from low to high. For thick hair, it takes a while to set the curl, but you will get used to it soon.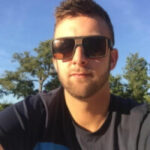 Hello, I am David Rowan. I am a professional contractor with 10 years of experience in home building, different tools used, construction, home remodeling, and other home improvement work. I have already built many custom homes and continued to do several woodworking projects along with how to deal with all categories of tools.