From styling to hiding real baldness, hair wigs become a tricky part. It tends to look artificial because of the cap construction. Whether it is large or small it is difficult to decide from different types of hair wigs. Some often get involved in a battle while choosing between a readymade and customized hair wigs to look most natural.  
Different types of wigs can make anyone overwhelmed. We have got your back to focus on the hairline and hair wigs at a time.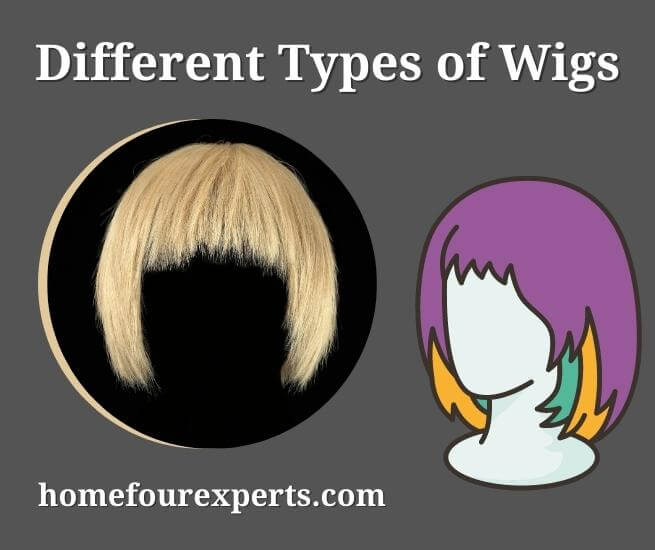 Hair Wigs!
Human hair, animal hair and synthetic fiber all are used to make hair accessories like hair wigs and extensions. Sounds fun, right? Well, most wigs are good for hair, Except for nylon or cotton wig caps. Even some women fully rely on wigs, either to hide their typical baldness or, find it as an inexpensive alternative during medical therapy to restore hair.
In fact, hair wigs are a part of daily life for celebrities to make them look glamorous forever. But neglecting self-hair care and wearing a wig with poor quality liner every single day, can cause damage to one's own hair. But wig's liners that made of gel protect your hairline best.
Before buying a wig, a question may peep in your mind. Can wigs ever look natural? Yes, of course. There are different types of wigs that give the most natural looking effects. But which wig is the best for you? It depends on the person's face shapes and hair types. Neither an incompatible wig style minimizes the natural look. 
Considering 6 types of face shapes-
Round 
Oval
Heart
Square 
Diamond and 
Pear 
Every Wig has different material types including-
Human 
Synthetic 
Virgin
And Heat Friendly Synthetic
Advantages and Disadvantages of Wearing Different Types
Advantages
• Wigs provide a fast and easy way to instantly change your hairstyle and color.
• Wigs can be used to cover up thinning hair or baldness.
• Wigs can be used to protect your natural hair from heat damage caused by styling tools.
• Wigs can be styled easily, so you can switch up your look quickly and easily.
Disadvantages
• Wigs can be hot and uncomfortable to wear for long periods of time.
• Wigs can be expensive to purchase and maintain.
• Wigs can be difficult to adjust and style on your own.
• Wigs can be difficult to match to your natural hair color.
of Wigs
Wigs that Looks Natural
1. Natural Root Colored 
If the root color, hair density and hair color of the wig is matched properly, the wig will look seamless to any one. It is a general rule to pick the perfect wig for any person. Apart from natural hair color, highlighted and 99J hair wigs are also good options as long as they match your hair color at the roots. 
Wigs in 150 percent density are the best for African-American women, for example. If a particular African-American person is suffering from hair loss or baldness, this high density wig will look seamless on him/her for their inherent trait, if the root color of the wig is close to their own root color.
You might also enjoy: 12 Best Halo Hair Extensions & How to Wear Properly
2. Natural Fibre 
100% real virgin human hair wig is your best bet. The material is collected from women with unprocessed, healthy, and problem-free hair. Then the hair is washed, processed and sewed to give it the form of a wig. As it is made of human hair, it also looks closest to your own hair. No doubt, this is the most expensive kind of wig for good reasons. It looks and feels natural. 
Usually, these hair wigs last from 6-12 months, but with proper care, it can extend up to 2 years. It requires high maintenance and you are unable to sleep wearing this wig. Friction from the pillow will cause shedding. Choose a wig that offers a gel protective hair liner. It makes the hairline undetectable. 
3. Synthetic
Synthetic hair wig or human ones. Which one is better? In general, man-made fibers adopting technology are popular as synthetic wigs. High quality synthetic wigs give the real feeling of human hair.
Also, acts like one's own hair as well as natural hair wigs. Though it is less durable than original hair wigs. Even a heat-friendly fiber wig with proper care can last for 6-8 months. For instance, many researchers found acrylic materials, like FHP, may cause cancer. All synthetic hair wigs are not toxic but it's better not to wear it every day.
4. Polyurethane (PU) Cap
Also known as 'thin skin' wigs. Recommend for customization in medium brown and light brown skin-tones. Rather much created in transparent tones that suit several skin-tones. It is prepared with a smooth and secured loop technique. The hairs get injected into the thin strip through a perfect ventilation process. 
The realistic appearance one gets from a thin skin wig can shock people by informing. It has traditional usage for total balded persons. For instance, Alopecia occurs by a reduced immune system that attacks hair follicles. In general, 130% of hair density goes well with thin skin wigs for a realistic look. For longer duration, an adhesive glue or tape helps to bond well. 
5. Lace Front
A favorite wig type in the celebrity world for its most undetectable hairline and unlimited styling options. A sheer lace front construction includes a pre-cut design by one's choice. Neither need for salon services nor going to professionals. But improper installation can damage hair. Lace front wigs are better for only six weeks, though with long term adhesive. It is manufactured as lightweight for regular usage by attaching at the head front edges.
6. Full Lace
It is worth a remark for its more versatile applications. Better to select to comb the high ponytail hairstyle with full lace wigs. But one should wear a wig cap before covering the entire head. Differentiated from the 360 lace wigs for specialized lace length. Well, a 360 wigs' lace rotates 360 degrees around the entire wig parameter. So switch it on the top mount of the head. The head back should look like your own scalp. 
7. Monofilament
Monofilament top or mono-top wig, you know. It comes up with polyester or nylon material. Alludes to show-off wigs that match skin color. This 100% hand-tied wig not only appears on the natural scalp. But helps wig wearers to attain the desired natural look. Also, it does not keep barriers to hair growth and movement.
8. Capless
Capless wigs are of different material, constructed using human hair. Often have typical uses for African Americans. Such types of wig have been designed for those who do not have a wig cap. Also, specified the tops and sides with open wefting. A basic cap works great for ventilation. The wig gets embodied more by the mesh units on basic caps. Like pre-teasing at root gives the wig more volume.
Maintenance Tips for Keeping Wigs Looking Natural and Healthy
1. Use a wig brush and comb to gently detangle the hair.
2. Use a wide-toothed comb when wet to avoid breakage.
3. Avoid using excessive heat on synthetic wigs, as it can damage the fibers.
4. Keep your wig away from direct sunlight and heat sources.
5. Store your wig on a wig stand or mannequin head when not in use.
6. Use a mild shampoo and conditioner specifically designed for wigs.
7. Use a moisturizing leave-in conditioner for extra protection and shine.
8. Avoid washing your wig too often, only do so when necessary.
9. Spray a light mist of hairspray to help keep its style and shape.
10. Use a wig cap to protect your hair and keep the wig in place.
Final Words
Achieving a desired natural look is an important counterpart for daily wig wearers. Buying a high-quality wig at a reasonable price should be the best investment. As different types, categorized and branded hair wigs are available at the market. 
But one should determine it by several opt-out factors. In this case, consider the method of construction too.  
Related Posts: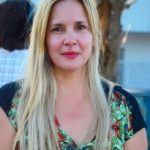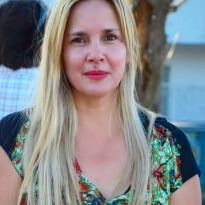 Guys, I am Camila Avery and I love to help my mom to do indoor & outdoor activities. As a lady, I have passed my time on gardening, home improvement, and personal or self-care. I have acquired some degrees in outdoor recreation, beauty, and hair care. It is not easy to work with top-level professional beauty experts. But, I got that opportunity and experimented with different hair extensions, hair colors, and cuts.