Camping is fun! Especially with family. You can do a hundred things on a family camping trip. Exciting activities are part of the camping experience. Here are some ideas to pick for your next camping trip. All you need to do is ahead of planning. Then pack your backpack and go for it.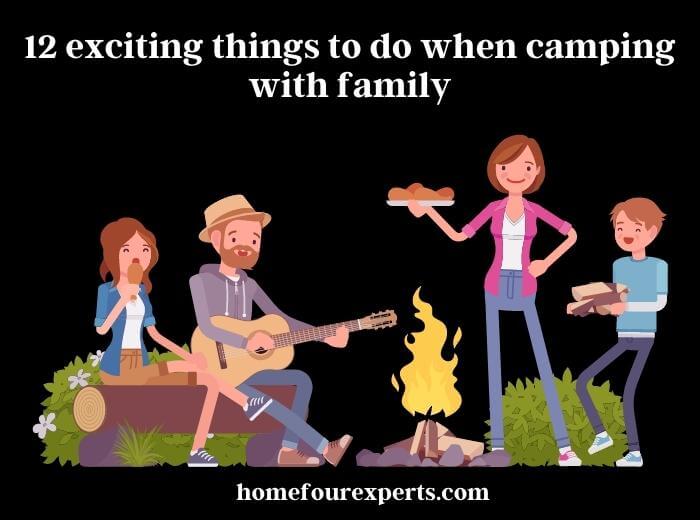 Often people get bored during the trip, especially the kids. Bring out the camping games. They can keep your little ones busy and entertained at the same time. Moreover, they get to learn about nature and some survival tactics from those games. What's better than learning and having fun together? Not only the kids, but the adults will also enjoy themselves!
Here are some tips: Plan according to the time of the day. Keep a specific game for a particular time of the day. For example- Start hiking very early in the morning, story-telling and stargazing can be scheduled after dawn, play board games at noon, and the scavenger hunt in the afternoon or after breakfast. You may do the planning according to your preference.
Camping Activities to Do with the Family
Here are some exciting activities to keep the holiday mode on and the boredom away.
1. Play Board Games
Playing games is an excellent idea for spending time with family. Bring out the old board games like- Monopoly, Pictionary, Ludo, UNO, Twister, or anything you've got in the cupboard and have a game night.
2. The Navigation Game
This game is very captivating. The idea is to blindfold the kids and take them to a walking distance from the tent. Then tell them to guide back to the tent. Make sure they don't peek and don't go too far. They'll love taking the challenge.
3. Scavenger Hunt
This game consists of a searching list of things described with a definition. Each member of the team gets a copy of it. They will search for the particular items around the site. The first one to gather them all is the winner.
The kids may work in small groups, although the participants are allowed to take part individually.
The kids get to notice nature from a closer perspective. Challenge them to spot different leaves, trees, plants, and animals from a safe distance. Distribute paper bags, and the participants shall collect some items and then do projects with those. Also, put a tick mark on the list if an item is found.
Enjoy making a list with the kids. They will give you ideas of the things that you may never have thought of. The list may include themes like- collecting leaves of different colors and shapes, spider web, rocks, flying birds, squirrels, wild berries, mushrooms, nuts, various plants, and many more.
4. Go Hiking
Hiking is another exciting thing to do! Hiking is good for everyone. Go on a hike with the kids and enjoy the fantastic view of the surroundings. Consider a family hiking excursion for a longer time. Though this versatile camping idea will tire everyone out, the serenity of nature will blow the tiredness and boredom away. And don't forget to capture those moments on the digital camera.
5. Do Some Food Experiment
Try out new items or variations of food. Or upgrade your S'Mores. Maybe this time with some caramel sauce. It'll be a great addition to the good ol' marshmallow, graham cracker, and chocolate recipe.
6. Water Activities
Include some water-related camping activities if you know swimming. There are a lot of water activities to do. If your campsite is near a water body, you can play some exciting water games. Or you can relax floating. Be prepared to get wet and be careful about the kids near a lake, river, or pool.
7. Geocaching
In this time of smartphones and apps, this is an absolute fit for outdoor activity. It's much like the old find-the-hidden-object activity but with a twist.
In this recreational activity, participants find containers using the Global Positioning System or GPS. The boxes are popularly known as 'caches' or 'geocaches.' You can discover GPS-trackable items on geocaching.com. This game needs a smartphone app and GPS-enabled device to participate.
The participants have to use a navigation system to find out the caches left at a specific location by other people. When you visit the sites, you have to take and leave some little trinkets for other Geocachers. You can also find a hiding place and create coordinates of that on the internet to be seen by other people. Or you can sign a guest book. 
You'll have to look for caches online before your trip to the campsite.
8. Tell Stories
The parents may have some great stories to share with the kids. Camping ground can be the best place to tell them. The best time would be after the sunset.
Gather around the campfire. Get cozy and tell stories or share some of the exciting life experiences. You may also try a chain story, where one person starts with a plot, then the next person tells in their way. Ghost stories and mysteries are also popular topics.
9. Cook Together with the Family
Don't rely on canned foods. Instead, cook meals with the family. It's a great way to spend time together. Make a delicious recipe and enjoy it. Cook on the campfire.
Try to share the burden by involving everyone in the cooking. Let the kids chop some veggies if they can handle the knife! Help each other to make some great dishes. The dish will turn out much tastier. Not to mention, it'll be fun too!
10. Build a Campfire
You'll need fire for cooking or warming up. Build a fire together with other family members. Surround the fire with stones. Making a boundary will reduce the risk of fire hazard.
Set your tent a little far from the fire. Make sure you put away the flammables. Also, carry a portable fire extinguisher. Watch the kids, especially when they are around the fire. Share this thrilling experience with everyone.
11. Perform Skits
Play a short comedy scene or segment of humorous drama, notably a parody. The drama may be intended to educate or inform. It can be about bullying or other educational or learning perspectives. Just don't make it too long. 
12. Stargazing and Amateur Astronomy
You don't get enough chances to escape from the hastening of life to look at the night sky and wonder about the immensity of space. Moreover, the light pollution and city noise makes it difficult to observe it peacefully.
Stargazing is a relaxing activity. You don't have to become a professional astronomer to identify different planets and stars. And you don't even need a telescope to stargaze. On the AppStore, you'll find plenty of apps related to it, and you can get some of them for free.
Caution!
Be a part of the natural environment around you. Don't harm or disturb any wildlife. Make your tent away from their habitat and path to the water. Put the litter in a garbage bag and place it in a specific area appointed for it. Make good practice for the kid to put things in place. Also, keep away from the dangers related to camping.
What Are Some Games or Activities That Can Be Enjoyed by People of All Ages
Hiking
Nature scavenger hunt
Campfire cooking and s'mores
Tug-of-war
Volleyball or badminton
Board or card games
Stargazing
Fishing
Rock collecting
Photography.
Some Unique and Interactive Ways to Spend Time in the Great Outdoors
Camping: Set up a tent and camp in the wilderness, with activities like hiking, fishing, and campfire cooking.
Geocaching: Use GPS to find hidden "treasures" in nature, a fun scavenger hunt for all ages.
Nature photography: Capture the beauty of nature through photography, and have a contest to see who can take the best picture.
Bird watching: Observe and identify different species of birds, and learn about their habitats and behaviors.
Stargazing: Lay out a blanket, look up at the stars, and identify constellations.
Canoeing or kayaking: Paddle down a river or lake and enjoy the peaceful surroundings.
Outdoor games: Play games like horseshoes, frisbee, or bocce ball in the park or beach.
Rock climbing: Climb and explore rock formations, with proper gear and training.
Gardening: Start a vegetable or flower garden, and learn about growing and caring for plants.
Conclusion
Plan the whole camping activity to have a good camping experience. Select the site, make reservations, ensure enough food stock, and implement the plan of action. Make a memory of a lifetime filled with joy and laughter.
Whether you want it adventurous or spend some family-time, making it memorable is the ultimate goal. Implement those activities and make this trip a memorable one. I wish you a fantastic camping experience!
You may like these also: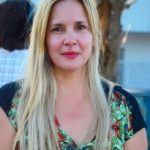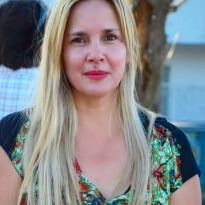 Guys, I am Camila Avery and I love to help my mom to do indoor & outdoor activities. As a lady, I have passed my time on gardening, home improvement, and personal or self-care. I have acquired some degrees in outdoor recreation, beauty, and hair care. It is not easy to work with top-level professional beauty experts. But, I got that opportunity and experimented with different hair extensions, hair colors, and cuts.