Different people, living in different places face different struggles when it comes to the interior of their home or office. There are agencies and professionals to lessen the stress and make things easier, but it is out of budget for most people. Rather, a home designed or organized by someone other than the homemaker or dwellers may become less functional and mismatched to the person living there.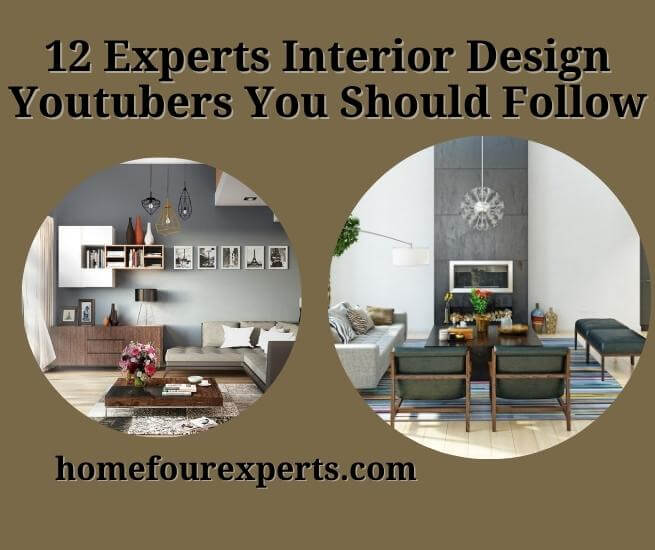 There are countless YouTube channels based on interior design tips, challenges, makeovers, remodeling, and redecorating. These channels are a great help if you want to do your own home interior just like a pro. Some channels are so good that their expert advice is all you need to flip a room from trashy to trendy without spending a penny. 
Some YouTubers focus on various design styles among Boho, coastal, mid-century, and glam. Others mainly share their experience while doing client's home makeovers. I even found YouTubers who also share how they become a designer without having any degrees on it!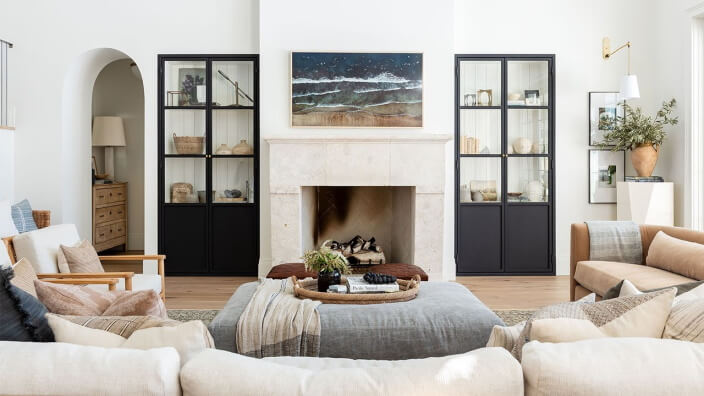 What Challenges Have Interior Design Youtubers Faced When Creating Their Content
1. Finding enough time to create content regularly. It takes a lot of time and effort to produce quality content and many Interior Design Youtubers are limited by their other commitments.
2. Staying up-to-date on the latest trends and products in Interior Design. It is important to stay current in order to appeal to viewers.
3. Finding ways to monetize their content. Many Interior Design Youtubers have difficulty finding ways to monetize their content and make a living from their videos.
4. Connecting with their target audience. Many Interior Design Youtubers struggle to connect with their target audience and build an engaged following.
5. Maintaining a consistent brand identity. It is important to establish a consistent brand identity and voice in order to stand out from the competition.
Follow These Top Youtubers to Improving Your Lovely House
We have incorporated 12 channels on YouTube, run by enthusiastic YouTubers who have a passion for interior design. This list is not made on their views and subscriptions. We have functionality, versatility, budget-friendly, trendy, and organizational features in mind while selecting these YouTubers for this list. They are regular and responsive to the viewers and provide helpful content for the audience who loves to know about interior or design on their own. 
Studio McGee 
The most trendy and posh interior solutions and makeovers are documented on this channel. Studio McGee is now an e-commerce brand and a team of highly skilled professionals. Their makeovers look straight out of glossy magazines. They are not only popular on YouTube but also on other social media and platforms even on Netflix! They usually focus on expert advice on luxurious homes, high-end shops, and their thoughts and preference of doing makeovers
This channel is so unique that, here we have got to see a total home construction of the founder, She as a web series on their channel. 'Dream Home Makeover' is another series that got popular on Netflix. 
Basically, they started their journey by remodeling their own apartment back in 2014 and documented and released it as a blog. Their design has been loved so much that they instantly started getting requests from clients and channeled their careers as interior designers.  
Emily Henderson
She is a stylist, author, and designer. In her channel, the first thing that will blow your mind is her bubbly personality. She never backs away from sharing her lessons of interior designing that she has learned throughout her life as a designer for 20+ years. 
She has a large group that works with her in the makeover, renovation, and fresh designing projects. They also share their mistakes and behind the scene stories on the channel. This is something that makes this channel feel candid.  Emily also is a mentor and shares her practical lessons in skill share. You can join for a full course to make it a way of living. 
House & Home
This channel is not led by one YouTuber. That is why it is one of the most interesting channels based on interior design. Small videos show how to overcome different challenges of a home makeover with practical and functional design ideas. 
Also, videos of how dwellers of small apartments and condos are changing their interior by budget-friendly DIY touch-ups gives useful and realistic tricks of changing the vibe of the home on a small budget. 
Jenna Sue 
Jenna is a role model for homemakers. She taught how to upgrade a home by only DIY projects by experimenting on her own home. Jenna Sue is an inspiration to many and also focuses on how to flip a room on the least budget and the least time spending. It was possible because she also DIY most of her furniture out of scratch!  
In this channel, you will learn how tiny little details of a home can become a game-changer once you start thinking like Jenna. On her blog, she shares every little detail of the upgrade she has done to her own home as a timeline. It's quite impressive how minding your own business can be a way to earn. 
Daniel Titchener
Daniel Titchener is an architect and promotes a minimalist lifestyle. This channel is driven by his minimalist character. Here, you will get to know how to choose furniture, utensils, and daily life items for a super tiny apartment and to lead a simple minimalist life. This is not basically an interior design channel where interiors of various homes are presented. Rather, it is a compact channel where you will get the idea of living life with the least possible belongings. 
Jon Peters – Longview Woodworking
Basically, he focuses on making furniture, countertops, cabinets, and even epoxy surfaces in DIY projects. This channel will be an asset for people who want to master their woodworking skills to make their own furniture. John shares his free plan, tips and tricks, things to do and not to do, and many more. 
The interior of a home can be done in the cheapest way if the furniture is not store-bought. Besides, in rental apartments, the DIY cabinetry and carpentry come handy to upgrade without breaking the bank. So, follow John to realize how easy it is to do yourself. 
Karin Bohn
Karin Bohn teaches how to add personality and character to different rooms using interior design. Karin tries to understand her clients and reflects their preferences in her designs that are also functional at the same time.  She is an award-winning designer and shares her projects done in real life through her channel. 
Her episodes of 'Bonafide' homes and offices are really handy to get ideas for workspace and living area remodeling on our own. Her series of 'House of Bohn' shares her designing ideas of her own home and shows every corner of the house in detail.
The Kinwoven Home-Live Your Style
To be honest, we commoners appreciate simplified things. Thankfully, in this channel different aspects of the interior are explained by Sarrah Stevens in simple tips. These precise tips are practically no-fail if you really follow them. From hanging curtains or hanging artworks to shopping for a specific style-no stone is unturned by Sarrah. Follow this channel to get the most useful advice at zero cost. 
Never Too Small
This channel works with small footprint living spaces. It involves small apartments, houses, even trucks! Here, the architects and designers of those spaces are interviewed to share their perspectives and creativity and the dwellers also share their experiences. 
Following this channel gives the tremendous benefit of getting ideas about how people organize their living in a small space in creative ways in different places. Managing a spacious home is a challenge for most of us. Never too small is just the right interior design channel led by dynamic YouTubers to focus on overcoming that challenge by maximizing the use of every inch of your living space.
Mary Elizabeth 
Mary, unlike other interior designers, believes in living a High Style, Low Maintenance life and promotes it in her channel. This is what she applies while doing a makeover, renovation, and remodeling for others. 
She herself lives in a small apartment and moves frequently from place to place. So, Mary has to struggle with rental home decoration problems like common people. She also shares her own rental makeover journey on her channel. The best thing about her is, she never spends too much on decorating her house or overcoming the oddness of rental homes. This is quite practical and we can relate to our own lives. 
Vanchic
I personally believe a home feels well decorated when it is clutter-free and organized. No matter how much one spends on the interior, if it is messy or you don't know how to organize your own stuff, then the money is somewhat wasted. 
This channel incorporates organizational ideas without sacrificing functionality or glam. Know where to put what and how to do it in the simplest way. Making our own home beautiful is not that tough; it just needs some cleaning. 
Angelina & Ruth 
They are sisters. The identical matter about these two YouTubers is, they work with neutral tones while decorating their rooms. White and pastels are the most common shades in their color pallet. Whoever has a passion for pristine, crisp, and clean looking simple and minimalistic style for the home should follow their channel. 
There are no tips or tricks, ideas or subtitles shared in this channel. But their redecorating and DIY projects are shared with awesome and engaging videography.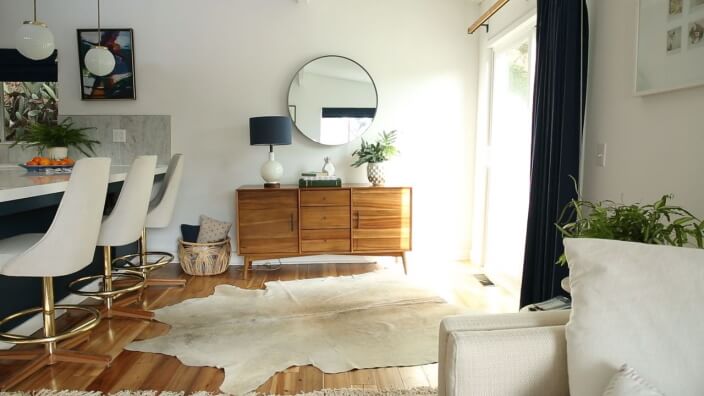 Conclusion
All the YouTubers and channels we listed here give their best in making their videos popular. It is not necessary that all the ideas of all these designers will blow your mind. In fact, it is normal that none of them seems fit to your style. But still, I recommend following their channel to know about their tips and rules they have learned throughout their career and experiences. 
Lastly, I want to add that, no particular interior design should be followed perfectly. As you are unique, so as your home should be. Just like you and your family members, a home should also have a reflection of the personality of the dwellers. In that way, no interior is failed or wrong. In fact, by learning from the experienced interior designers from their YouTube channel, you will be able to give your home the lift that it desperately is in need of.
Relevant Resources: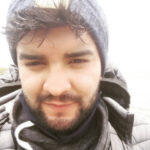 Hi, I am Eric Devin and I am a professional interior architect. Since childhood, I've always enjoyed DIY projects! And, I have loved to solve simple household problems using essential tools and equipment. I have also acquired a lot of information about basic household tools settings by working with contractors.