Clip- in hair extensions are most used hair extensions to make your hair long, thick, and beautiful. If you have thin and short hair but not comfortable with glue in or tape or any other extension, clip-ins are the best choice for you.
So, you're going to buy the clip in your hair extension for you. You may have researched how you can choose the right hair extension and decide which one will be the best for you.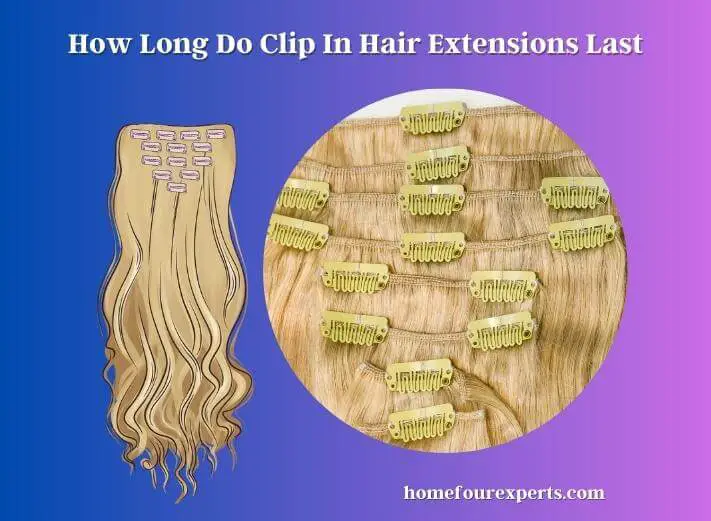 Besides all of these, you may also want to know how long you will be able to use your hair extension. And this is one of the most asked questions about hair extensions that a hair stylist has to answer.
This is the reason we are here today telling you all about the lifespan of clip in hair extensions with some other common queries and a few tips to enhance its lifetime.
Let's get started…
How Long do Clip-in Hair Extension Last:
Hair extensions will never last for a lifetime, but it is always better to know about the lifetime of the hair extension you're going to buy. This will help you to make the decision to choose the best one.
The lifetime of a hair extension mainly depends on its quality and your uses. For example, if you have a synthetic extension, you will be able to use them for 1- 2 months. But if you get average quality hair extensions, they will last for 3- 6 months.
Usually, clip- in extensions last longer than any other type of hair extensions. If you maintain good care, following the manual instruction it can even last for 1 year.
The fusion type and the way you take care of your extension is responsible for their lifetime. That means you need to take proper care of your hair extension.
Now you may have some other questions like- how many washes do hair extensions last or can I sleep wearing my clip- in extensions!
Well, we've got these answers too!
How Many Washes Do My Hair Extension Last? 
This also depends on the type and the quality of your hair extensions. Like-
Cheap hair extensions will last for 1- 3 washes.
Regular hair extensions will last for 5- 15 washes.
Remy hair extensions will last for 10- 30 washes.
Premium Remy hair extensions will last for 20- 40 washes.
Virgin hair extensions will last for 60-100 washes.
So the better the fusion type is, the longer the lifetime of your hair extension will be.
Can I Sleep With My Hair Extensions?
The only answer to this question is No. hair extensions are not designed to sleep in with. Because it is natural that you'll toss and turn often while sleeping, this puts a lot of strains on your body so this will also disturb your wefts. Additionally, the clips of the extension will pull on your strands which may cause tangling, breakage and damage to your hair.
Besides, sleeping with clip-ins will make you wake up with horribly tangled hair and you'll have to detangle them very carefully. Which will make your hair care routine unnecessarily longer. And this will also cause damage to your extension.
So it'll be better to take off your wefts before going to bed to enhance the lifetime of your extension and as well as the original one.
How to Enhance the Lifespan of Clip-ins:
Hair extensions are a great option to gain the lost volume of your hair. But each type of extensions has their own lifetime, though you can increase it by following some basic and simple tips, like-
1. Avoid Synthetic Hair:
If you really want to extend the lifespan of your clip- in hair extensions, you should avoid buying synthetic hair extensions. Firstly, there is a huge difference between original hair and synthetic extensions. Secondly, it may look good at the beginning but become worse earlier than a human hair extension.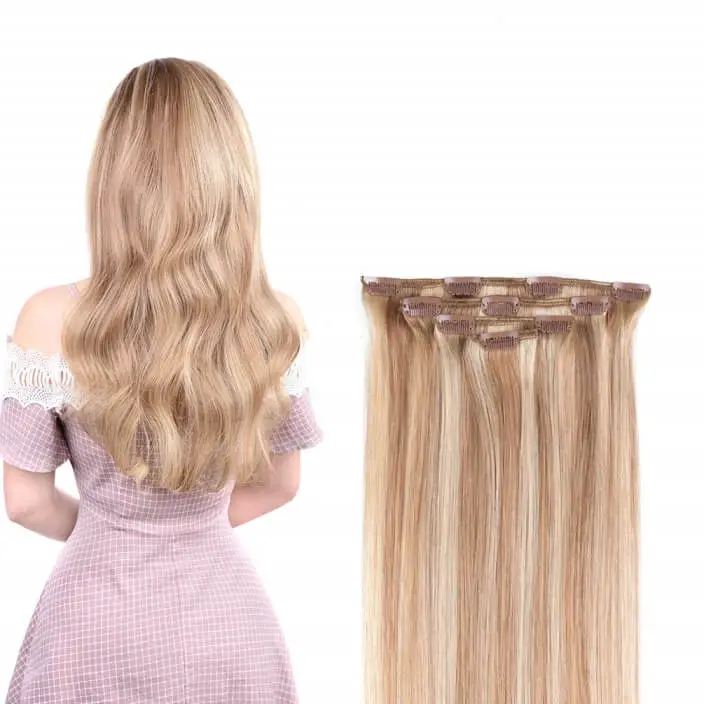 2. Install them Correctly:
Installing your hair extension properly will also increase its lifetime. Because if you don't install them correctly, they may fall down or detach from strands and become tangled. And we all know tangle is harmful to even your original hair.
3. Brush them Regularly:
Brushing your clip- ins often will also help them to stay with you for a long time. The reason for hair damage is matting, tangling and frizz, they make your hair extensions look horrible & unusable. Regular brushing will help them to get rid of the tangle and keep them in good condition.
4. Wash Carefully:
Though you don't need to wash your hair extensions as regularly as the real one, you do need to wash them. And while washing your clip-ins, you should do this with care and patience.
5. Do not Overuse Hot Tools:
Using hot tools like curlers or flat iron or blow dryers is also responsible for the damage of your hair extension. Though they are great tools for blending extensions with natural hair and styling your hair. But you should not use them every single day to avoid the damage.
6. Avoid Hair Dyes:
Hair dyes contain many strong chemicals which can make your hair extension dry. And dry hair gets damaged very quickly. So according to experts, you should avoid hair dyes to increase your extension's life.
Are Clip-in Hair Extensions Difficult to Maintain

No, clip-in hair extensions are not difficult to maintain. With proper care and maintenance, clip-in hair extensions can last for months. It's important to wash and condition the extensions according to the manufacturer's instructions to keep them in good condition. Regular brushing, detangling, and styling are also necessary to keep the extensions looking their best.
Can Clip-in Hair Extensions Be Reused Multiple Times

Yes, clip-in hair extensions can be reused multiple times. With proper care and maintenance, you can get several uses out of one set of clip-in hair extensions. Be sure to brush and clean the extensions after each use and store them in a cool, dry place when not in use.
Conclusion
Usually, any hair extensions last for around 3- 12 months but they can get damaged in the first month. If you take good care of them and avoid the reasons that can cause damage to them, you'll be able to use them for a long time.
For their care, the best practice is to follow the manual and other basic tips that go with the type of extension you have.
Believe me, this way you can really increase their lifespan.
If you have some important tips on this issue or any other hair care tips, please let us know in the comment.
Related Posts: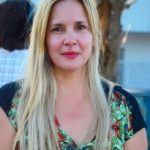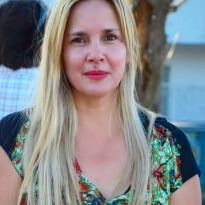 Guys, I am Camila Avery and I love to help my mom to do indoor & outdoor activities. As a lady, I have passed my time on gardening, home improvement, and personal or self-care. I have acquired some degrees in outdoor recreation, beauty, and hair care. It is not easy to work with top-level professional beauty experts. But, I got that opportunity and experimented with different hair extensions, hair colors, and cuts.