Published on: January 18, 2022
Written by Camila Avery / Fact-checked by David Rowan
People love beauty. From ancient times to now, everyone tries to become more beautiful than before. That's why they try to use different types of material.
Hair is the key to beauty. Sometimes you look different to style your hair or increase the volume of your hair. But when your natural hair is not enough for looking gorgeous, you need to use the extension for changing your look.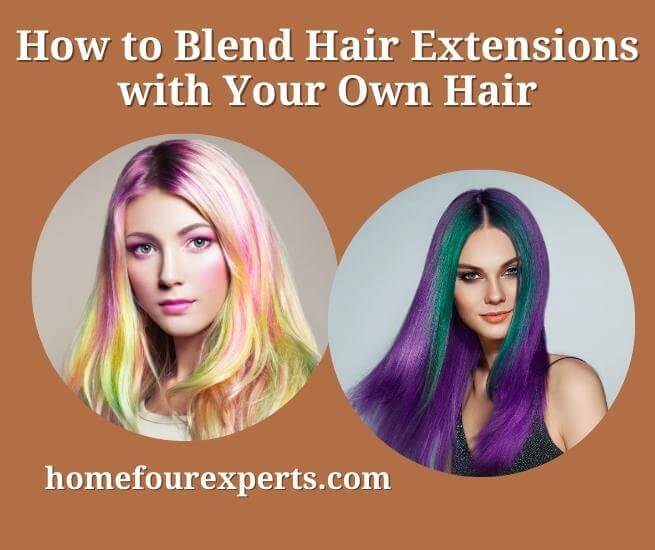 There are different types of hair extensions. You can use any of them, but the best kind of hair extension is used according to your likeness. To blend your hair with extensions, you may face some problems. So, I will try to discuss some tricks and reasons for blending the extension with your hair.    
Reason for Not Blending the Extension
There are a lot of reasons for not blending the extension. Hair type and cut is one of the most important reasons.
Everyone has a different type of hair and cut. So, the adjustment with my own hair varies from person to person.
Some people clip their hair with extensions, and it looks fantastic. On the other hand, some people need more work to set the extension. The common reasons are given below:
If you purchase incorrect weight according to your hair type;
If your purchase is incorrect according to your hair length;
For a unique cut as a lob or blunt cut.
The Blend Procedure of Extension Hair
If you can not blend the extension with your hair, then it doesn't look excellent. That's why I will try to give detail about the blend of the extension with natural hair below:
According to Short Hair
It isn't easy to blend the extension with short hair. Before blending with short hair, you need to know some factors that will help you get better results. For short hair, it must be at least 3 or 4 inches long. Otherwise, when you attach the extension with your short hair, the clip will be exposed. If your hair is more than 4 inches long, it will be easy to cover the clips with your hair.
Using Short Hair Extension
To blend with your hair, it is an excellent choice to select a short hair extension. The length of the extension can be 16 to 18 inches or more than that. If the extension is longer than your natural hair, you can trim it to adjust.
Using Thick Extension
If your haircut is blunt, then the best way is to use the thick extension. The thin extension creates a problem to blend with natural hair. To compare whether the extension is thick or not, you need to check with your natural hair volume.
Using Human Hair or Synthetic Hair
Though human hair is more expensive than synthetic hair, it gives a fabulous look by using human hair. That's why it is best to use human hair. Another best thing is, you can apply heat for style and dye as your choice.
Matching Extension Color
If you match the extension color with your natural hair, it isn't easy to distinguish between them. As a result, the extension will blend with hair perfectly.
According to Unique Hair Cut
If you have a unique haircut, it is challenging to blend your hair with extensions. Here, some tricks are given below:
As you wear the extension at the bottom layer of your hair, it lowers the extension. To avoid this, you can braid or pin it securely. As a result,
You can easily hide your short hair and feel free to move;
The bluntness of your haircut will be removed.
The color matching of your hair with extension is not 100% perfect. So, the better way to blend the extension with hair is to curl them together. It is applicable for those who have blunt cut hair or thick hair.
The appropriate way to curl is to take the end of your hair and extension together and curl it. In this way, it flows appropriately after brushing the hair.
Some General Tricks
Cleaning of Hair
Before using the extension, you need to wash it because it looks to expand and become fluffy after washing. That's why, after setting the extension, it feels thicker.
Another benefit of washing extension is you do not need to face difficulty blending with your hair. Also, you can curl your hair and the extension together as you want.
Finding the Safe Zone
It is an important point to find a safe zone. When you use the extension with your hair, it shows up. It doesn't look perfect if your clips or the edge of the extension shows up. That's why you need to find a safe zone where you can attach the extension, but the clip does not show up.
Final Words
As everyone wants to present themselves as the prettiest one, it is essential to follow the perfect way. In this article, you can learn about the blending of your hair with extensions. Blending hair is challenging. That's why I try to discuss blending hair according to hair cuts or hair patterns.
Read more: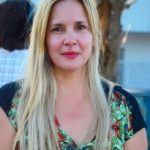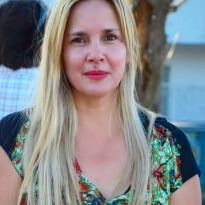 Guys, I am Camila Avery and I love to help my mom to do indoor & outdoor activities. As a lady, I have passed my time on gardening, home improvement, and personal or self-care. I have acquired some degrees in outdoor recreation, beauty, and hair care. It is not easy to work with top-level professional beauty experts. But, I got that opportunity and experimented with different hair extensions, hair colors, and cuts.