Published on: January 4, 2022
Written by Camila Avery / Fact-checked by David Rowan
Do you want you to look absolutely stunning? Are you looking for something to achieve that look? There are different kinds of beauty options available in the contemporary world, either at beauty salons or at home. They will definitely try to give you a gorgeous look, sometimes even without makeup. Let's talk about hairstyles. Hairstyle is in the heart of the fashion world to give someone an elegant look that everyone dreams of.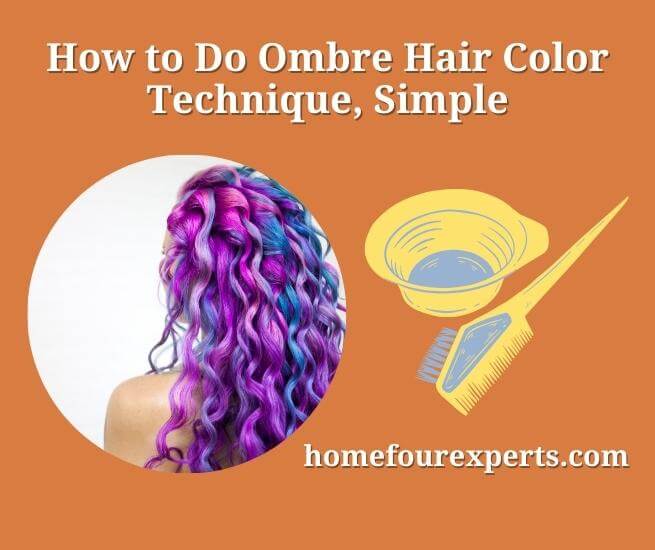 When we talk about hairstyle or hair coloring, there are so many terms the hair stylists use for specific hair styling or hair dying. Sometimes, hairstylists fail to satisfy the client's expectations after styling or dying the hair just because of a lack of proper terms for a particular hairstyle or hair dying by the client. Sometimes catalog or photos of models even can't correctly guide the hairstylist and the client to achieve the expected result.
As we know, ombre is one of the widespread hair color styles leading to hair dying for ages. One of the unique features of ombre is that it does not need too much maintenance and frequent root touch-up. Another advantage is, you can use this application at home following the simple application instruction and the right ombre hair dye. 
However, I have designed this article outlining every detail on how to do the ombre hair color technique. 
Ombre Hair
Ombre means in French, shade, or shadow. To illustrate the term ombre, it is a two-toned hair color technique that applies to the hair to have a darker effect at the top and lighter on the bottom. This technique gives you usually the natural shade at the top, and the lighter shade in the bottom and the blending of both colors does not leave any harsh line between the two shades.
And the outcome of this technique allows someone to have a sophisticated look. Another advantage of ombre is, there is an option for the longer hair to start ombre further down to have a distinct contrast effect. 
To achieve the above effect, it is essential to bleach the lower portion of your hair. You even have the option to dye the bottom portion after bleaching if you don't want a brassy or tawny shade. The steps of the ombre hair color technique are discussed below. 
Read more: Ombre Hair Extensions
Selection of Shade and Other Preparatory Tasks
Select shades that match well with your natural hair color. Just choose two shades lighter than your existing hair color to have the best hair toning. The shade of lighter brown, red, or blonde would be the best color choice for two-tone ombre hair dying. For traditional ombre, the lighter shade at the lower portion of your hair is done than at the roots, while for the reverse ombre, the tip gets the darker shade than the roots.
The best point for ombre is to begin dying with the natural brunette at the root, then dye the lower part with the lighter shade steadily to have the perfect ombre hair. While choosing, always prefer the natural dye to avoid any chemical burns in your skin or hair damage.
Point out the line of your hair where your natural color and dyed color will meet together to allow your hair of the lower and top portions to build an even tone and natural look. In fact, the jawline is the right place for the two colors to get blended and the best toning. Else, your hair may look like grown-out roots, which could completely ruin your perfect ombre hair look.
Brush your hair and make sure that there are no tangles left in your hair. Proper brushing helps apply the bleach accurately as well as ensure your hair to have consistently colored.
Bleaching of Hair
Prepare bleach in a way so that your mix gets a creamy texture. First, you have to bleach your hair to lift the existing color from your hair unless you do a reverse ombre. 
It's good to use blonde hair dye, which is appropriate on your strands, and it would protect your existing color and give you the subtle finishing touch.    
There are different volumes of bleaching mix packs like 2o, 30, 40, etc. Follow the instruction of the pack to prepare your mix to achieve a brilliant ombre look. See also: Curling Wands for Fine Hair
Split your hair into sections. First, split your hair into two parts, divide both halves into as many sections as you can, and then split each of them. But at least, splitting each half into half again to make the whole lot of hair into four sections would be preferable. Clip-in each of the sections to separate from the remaining part of your hair. Clips should be non-metallic to avoid any chemical reaction.
Before beginning ombre, tease up the hair where you want to begin your ombre. This step allows to prevent an unambiguous line where the bleach is applied. 
Start bleaching your hair with a bleach mix starting from the ends and continue beaching up to the preferred fade line and bleach both sides of the hair. During bleaching, make sure that all the filaments are consistently coated. Follow the vertical strokes while bleaching to avoid the stark line. 
Allow an average of 15-45 minutes to set the bleach. Check the bleach from a small filament after 10-20 minutes. If you get the desired shade, remove the rest of the bleach, else you may leave it again for a few more minutes to get the lighter shade. Leaving the bleach for a longer time will also help prevent orange or brassy tones.
Wash out the bleach with warm water and sulfate-free shampoo. Don't condition your hair immediately after removing your bleach. 
Coloring of Hair
Dry off hair completely before beginning the dying process. Split your hair into its original section that was done at the time of bleaching and tie the ends off with hair clips to have an even color at each of the sections.
Get your color pack and prepare your color as per the instructions of the pack.  
Apply the hair dye to all of the bleached sections of your hair, including your strands maintaining proper alignment for traditional ombre. For reverse ombre, apply the color just up to the color fade line and further apply a heavier coat closer to the tips. Make sure that all of your hair is coated, and you want to dye to have an excellent ombre result. Allow time for your hair to set as per dye pack instructions. 
Wash out the hair with a sulfate-free shampoo and warm water. Then dry off your hair. It is recommended to dry off hair in natural air instead of using a hair-dryer to allow your hair to hold adequate moisture and prevent any chemical reaction. Then check whether your hair got colored as desired. Else, you might need to have post-dye.
Safety Tips
Using any normal brand gloves during preparatory tasks, bleaching and coloring your hair as chemical substances may cause skin irritation or burn. 
Wear a loose shirt or cover your body's exposed area so that they don't come in contact with any chemical substance. 
Use a well-ventilated room while going through the ombre process to be protected from inhaling any harmful gases.
Always use natural dye to avoid any chemical burns into your skin or damage to hair. Use non-metallic clips to avoid any chemical reaction.
Final Notes
I hope this article has benefited you in enriching your knowledge about the ombre hair color technique. So, what are you waiting for? As I said earlier, you may use this simple application at home or find a good salon to dye ombre hair to have a pretty effect on your hair. Try to get quality bleach and dye pack so that it never damages your hair, scalp, or skin during or after use. Adhere to all instructions written on the packs to protect your hair and skin from a chemical burn, damage, or skin inflammation. 
As usual, we look forward to hearing from you. Your comment, feedback helps us to serve you more efficiently. For further information, please contact us as convenient.   
You Might Also Like: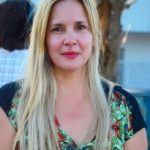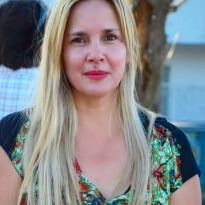 Guys, I am Camila Avery and I love to help my mom to do indoor & outdoor activities. As a lady, I have passed my time on gardening, home improvement, and personal or self-care. I have acquired some degrees in outdoor recreation, beauty, and hair care. It is not easy to work with top-level professional beauty experts. But, I got that opportunity and experimented with different hair extensions, hair colors, and cuts.