Wood is an essential element in our life. We use wood for home decor or manage home. Today the wood industry has become an important sector. Many people come to this occupation. It is very important to know some tips when you work with wood. Like other work, woodworking needs to follow some steps. Sawdust cleaning is one important step.  Do you know how to clean sawdust off wood before staining?
If your answer is no then you need not to be worried because here i am discussing it.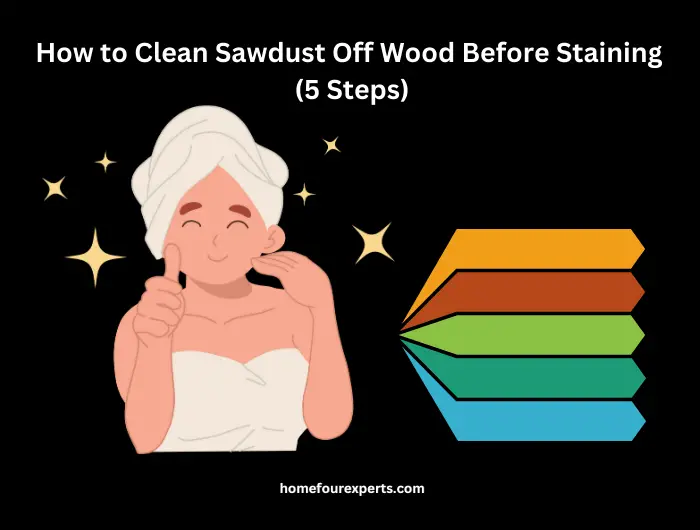 5 Easy Steps to Clean Sawdust Off Wood Before Staining
Following some steps make an easy way to clean sawdust off wood before staining. I am a tools expert so usually I do my work as myself. Sometimes I work with wood so I have real life experience in this sector. Here are some tips and steps to clean sawdust of wood. Always try this step before staining , paint or varnish. Sawdust cleaning is the  final process before staining.
Necessary Tools for Sawdust Cleaning  Make
It is a good idea to make a list of necessary tools. Before starting cleaning sawdust, make a tools list that will be used for this work. 
Cleaning Brush 
Vacuum Machine
Terry Cloth Towel
Alcohol or Mineral Spirits for Cleaning
Tack Cloth If you need.
First Step
Wet the towel well before starting work. This will help to remove sawdust from the wood. 
Once the towel is wet, squeeze it well and take out the excess water. Then use a wet towel to clean the sawdust. When you see that all the dust is on the towel, don't use that towel anymore. In this way, instead of cleaning the card, it will be in the opposite dirt and the dust will not be removed in any way.
Second Step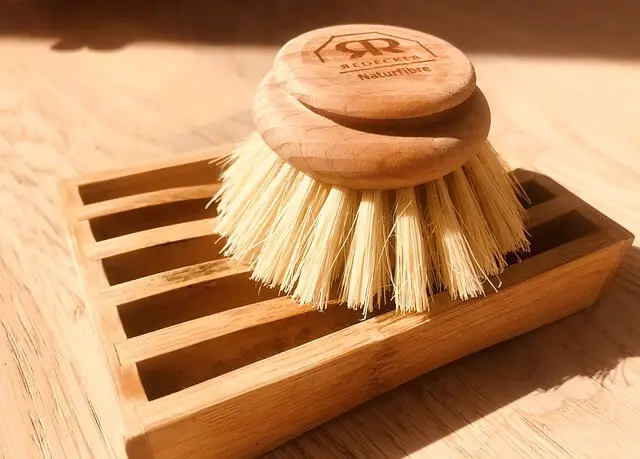 Finishing an important part of wood work. It is impossible if any dust stays on the wood. If your first step is done then move to the second step. It is a good idea to use a brush for removing sawdust.
Many times heavy wood design helps sawdust to stay. At that moment use a brush that will help you to remove existing sawdust.  You can use a dry paintbrush or small dust cleaning brush. Even sometimes you can use a toothbrush because it helps to reach a critical place on the wood surface. 
Third Step
Do you know what the third step might be? In this step we will follow the first steps again. Now I will wipe the sawdust off the terry cloth again. After wiping, see how much sawdust has gone.
If you think the dust is still there, wipe it again for the first time with a terry cloth. But never repeatedly clean wood dirt with the same cloth.
Fourth Step
I call it a rest step or procedure. Because on this step you need not to do anything, just wait and let the wood dry completely. If somehow the wood is slightly wet then it becomes a lot more problem for the next job. The finish will be better if it dries well.
In most cases the wood is allowed to dry on its own, but if you need more you can also dry the wood in the sun.
Final Step
It is true that clothes are used to clean wood, but wood dust is so small that they cannot be cleaned with ordinary clothes. For this reason at the last stage we used tack cloths. This cloth is not like other clothes. The surface of this cloth is very different from other cloths so that even the smallest sawdust particles can be easily removed with that clothes. 
Tips
Do you know why tips are important for any kind of work? Because we all want fine work without any hassle. Tips make our work easier and it is the same as our valuable time. Here are two tips for you. Many people also want to know these tricks. 
Vacuum or Air Compressor
Some of my friends started to work in a vacuum or sometimes they used an air compressor  to clean sawdust off wood. It's an easy way through this you need not to wet your wood. 
But personally I like to work with cloth. I think it is better than vacuum. And also you need to be more careful about protecting your eyes when doing this with a vacuum. Try to wear a safety glass so that sawdust or sanding dust can not enter your eyes. 
Mineral Spirits
I love to use mineral spirits when working to clean sawdust. Main privilege of mineral spirits is, it is durable. So you need not to wait for a long time for the final stage. Many people want to know if there is any damage to wood using mineral speed.
Many people want to know if there is any damage to wood using mineral spirits. The answer is no. You can use mineral spirits. It is safe for wood. It cleans wood without any damages. At least I've never seen wood being damaged using it. 
Conclusions
When any work is done on wood it is done beautifully with great care and patience. So that the real beauty of wood is revealed. Through wooden accessories the impression of the personality of the user and the person who makes the wooden object is reflected. It further enhances the beauty of the house.
But if there is a small amount of dust with it, then the whole work will be ruined. Because if there is sawdust, the wooden items will never get a good finish which will ruin the beauty. So it is better to know how to clean sawdust off wood before staining.
Never neglect this work, it has to be done very patiently and nicely. This is because the wood needs to be dust-free before it can be standing, varnished or painted, otherwise the whole thing will not work well.
Relevant Resources: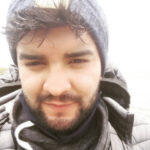 Hi, I am Eric Devin and I am a professional interior architect. Since childhood, I've always enjoyed DIY projects! And, I have loved to solve simple household problems using essential tools and equipment. I have also acquired a lot of information about basic household tools settings by working with contractors.