On my last birthday, I received a beautiful Pandora bracelet from Ben. It was nicely designed with tiny charms and beads.
After using it for a long time I removed it and simply store it in my jewelry box.
But after a few days when I get that to wear at a party, I found that it lost its shine and looks dull.
I was so upset! It was my favorite and lovely gift from my husband.
From then I was searching for a way to make my beautiful bracelet shine again.
After long research, finally I succeed and my bracelet was clean and shiny again like the new one.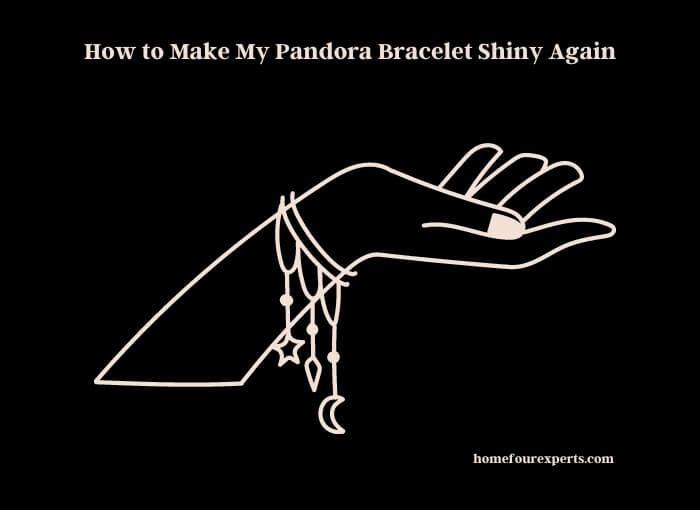 Here I've shared the process I followed to shine my bracelet again.
You can also follow them if you're facing the same problem as me.
The Top 26 Most Popular Pandora Charms Collection, Read more
How I Made My Pandora Bracelet Shiny Again
If you found your bracelet getting dull and dirty, you can follow this method to make it shiny again. It is simple and easy, you can shine your bracelet using a few available ingredients at home or the shop nearby.
Cleaning
To make your Pandora bracelet shiny again you need to clean it first. You may think, cleaning your jewelry at home won't be so easy!
But it's not a big deal to clean your favorite and valuable jewelry at home easily by following a few simple steps.
Believe me, I've tried this method and made my bracelet new again.
So let's get started…
1. Cleaning with Soap
Step 1: Firstly, take a bowl of lukewarm water and pour some soft and mild soap in it. Now gently use a soft brush to remove all tiny cracks & intricate detail of your bracelet.
Step 2: If the Pandora bracelet gets particularly dirty, you can soak it for 5- 10 minutes in that lukewarm, soapy water. Then follow the previous process.
Step 3: After cleaning and removing all dirt from the bracelet, rinse it with plain water.
Step 4: When the soapy water is washed off with plain water pat the bracelet dry with a soft dry cloth.
Step 5: Finally, rub the bracelet with a sterling silver polishing cloth, it'll help to remove tarnish & bring back the shine to your bracelet.
Read more: Top 25 Pandora Bracelets – Perfect Gift For Him & Her
2. Cleaning with Ultrasonic Cleaner
You can also use an ultrasonic cleaner to make your Pandora bracelet shine like new. But use this method only to clean plain silver jewelry. Because the vibration of the ultrasonic cleaner may loosen the settings of your stone-set bracelet.
In some cases, this can harm some gemstones in your jewelry. So be careful of using them for stoned jewelry.
For me, I'd hardly recommend this method for shining your beautiful bracelet.
Storing
After making your bracelet shine again you need to store it carefully to prevent it from getting dull again.
Store your Pandora bracelet away from heat and sunlight.
Store it in a tarnish-resistant pouch which you can get easily at any Pandora retailer. You can also store it in a lined jewelry box or ziplock polythene bag.
Never store your bracelet in the lovely gift box that it comes with. Because they are not designed for long time storage. Moreover, they are not airtight which can easily cause a tarnish to your bracelet.
Annual Inspection
Gold and silver both are soft metals & will get signs of wear as time passes. So, depending on how often you wear your favorite Pandora bracelet you need to go to your nearest Pandora store once a year to get it checked.
The jeweler will check the mounts, hooks, and soldering and make sure that they all are intact and that you can use them without any tension.
What Kind of Material Should I Use to Make My Pandora Bracelet Shiny Again
To make a Pandora bracelet shiny again, you can use a polishing cloth specifically designed for use on sterling silver. Simply wipe the bracelet down with the cloth to remove the tarnish and restore its shine. You can also use mild soap and warm water to clean your bracelet, then dry it with a soft cloth. Avoid using harsh chemicals or abrasive materials, as these can damage the silver and weaken the bracelet.
Extra Tips to Keep Your Pandora Bracelet Shining
I've added some extra tips which will help you to keep your bracelet shining always.
All sterling silver gets tarnishes naturally over time. So you don't need to be worried about finding your one tarnished. It can be removed, all you need to look after your silver bracelet carefully.
Always use any kind of makeup, perfume, hairspray, or moisturizer before putting on your Pandora bracelet.
Never forget to remove your bracelet before going to bathe or swim.
Pandora Rose collection needs extra care than other types of jewelry to maintain their unique finish & shine. If your bracelet belongs to this collection you can use the mentioned method to make it shine except by using the brush.
After cleaning it with water, simply rub it with a chemical-free microfibre cloth.
And the most important thing is, never to use silver polishing liquid or silver dip it.
How Can I Clean My Pandora Bracelet
To clean your Pandora bracelet, you can follow these steps:
Gently wipe down your bracelet with a soft, damp cloth. Avoid using water or cleaning solutions as they may damage the metal or stone.
Dry your bracelet thoroughly with a soft, dry cloth.
Use a soft-bristled brush or toothbrush to gently scrub away any dirt or grime that may have accumulated in the crevices of the bracelet.
If your bracelet has a lot of tarnish, you can use a silver polishing cloth to clean it.
Note: Be gentle with your bracelet and avoid using harsh chemicals or abrasive materials. If your bracelet has precious stones, take extra care to avoid damaging the stones while cleaning. And it's always better to consult with the manufacturer's instructions or a professional jeweler for the best way to clean your specific bracelet.
Conclusion
Lastly, don't get panicked if your favorite Pandora bracelet gets tarnished or dull over time.
Because it isn't permanent, you can easily remove it at home and bring back life to your bracelet.
I'm telling you this from my experience.
Just follow this guideline for shining your bracelet and take proper care to hold that gorgeous look.
Because proper care will help you to use your lovely bracelet for a long period of time with the same sparkling, shiny and beautiful look.
You Might Also Like: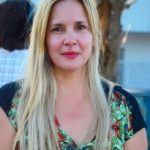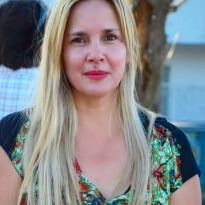 Guys, I am Camila Avery and I love to help my mom to do indoor & outdoor activities. As a lady, I have passed my time on gardening, home improvement, and personal or self-care. I have acquired some degrees in outdoor recreation, beauty, and hair care. It is not easy to work with top-level professional beauty experts. But, I got that opportunity and experimented with different hair extensions, hair colors, and cuts.