Pandora offers you to style and personalize your bracelet from their huge collection of beads, charms, material, and other accessories.
And this is why it is the favorite jewelry shop in many countries.
You can also select a finished bracelet from their collection. For this, I've included the most popular design from their collection. You can go through the list and select the one which you like most.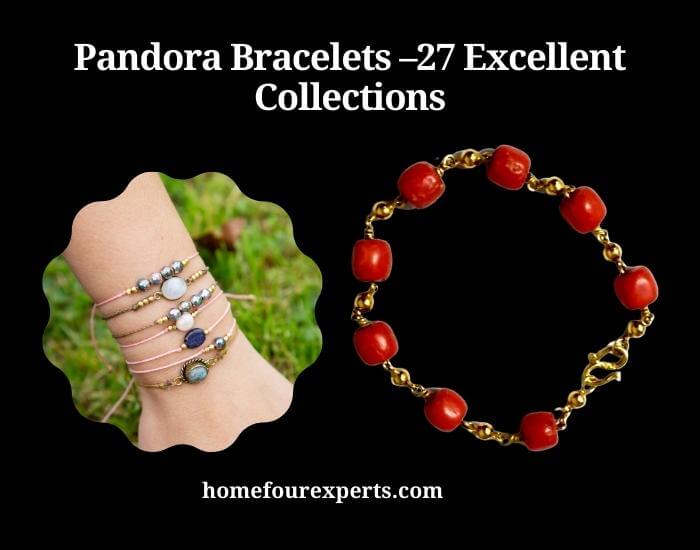 If you want to build your bracelet with your own design, you need to be careful about some important features.
I've also highlighted the points that you need to concentrate on while designing your personalized bracelet to give to your loved one.
Read More: How to Make My Pandora Bracelet Shiny Again
Choosing & Styling Your Pandora Bracelet
Whether you are buying a pre-designed Pandora bracelet or designing it by yourself you need to pay attention to the following facts-
Select the Size
Pandora bracelets are made to wear close to your wrist, so you should measure your wrist carefully.
So to get an accurate measurement, wrap a measuring tape around the broadest part of your wrist and add 1 inch to the measurement.
When you get the measurement of your wrist, select a Pandora bracelet that fits the size.
Material
The first thing you need to do while choosing or styling your Pandora bracelet is select the bracelet material.
You can choose from silver, fabric, leather, solid gold, gold-plated, silver-plated, or stainless steel or you can also mix & match according to your choice.
If you wear gold or silver jewelry a lot, you can choose your bracelet from these metals.
Color
Or if you love the color, you can choose from a leather or fabric charm bracelet. They have a wide range of color shades.
Price
If you are confused to choose one by the material, you can consider the price of bracelets or your budget.
Solid gold Pandora bracelets are more expensive than silver bracelets, and leather or fabric bracelets are cheaper than silver.
So you can check their prices according to material and compare them with your budget. You'll be able to select your Pandora bracelet easily.
Style
After selecting the size, material, and color, time to select the style of your bracelet. Pandora can make your bracelet with single, double, or triple strands. Those strands can be braided or smooth.
It's up to you which style you prefer for your bracelet.
Read More: How to Clean Your Pandora Charms At Home
Check the Clasp
So, if you've selected the material, you should check the clasp of the bracelet. You must choose one with which you can work easily.
You'll find two types of clasps on Pandora bracelets- lobster and barrel. Barrel clasps are designed to twist together and the lobster clasps clamp together and need two hands to close.
So choose one with which you're comfortable working.
Selecting Charms
You'll find over 900 Pandora charms available on the market. So selecting from this wide range is a little bit tough. But you can narrow down the range by selecting a theme.
You can design your bracelet with charms that feature family images, initials, milestones, or birthstones.
You can also design it with charms that represent the season. For example, to represent fall you can choose charms of orange, red, and amber color.
Or you can choose charms from their travel theme to express your love for travel.
Even they have a collection for the sports lover. So if you are one of them, you can design your bracelet with your favorite team charm.
Clips & Spacers
While designing your Pandora bracelet, pay attention to the clips and spacer. Clips and spacers help to keep the charms separate so that they won't run into each other.
Pandora also has a wide range of colors and shapes for clips & spacers. You can easily choose any of them that suits your design.
View Top 27 Pandora Bracelets-
1. Pandora Signature Silver & Gold Open Bangle
Model: 596274CZ1;
Size: 16cm/6.3 Inches;
An open-end bangle with buttons at its ends. The buttons are flat and have signature pandora marks on the edges. The center of the buttons is gold, covered with clear cubic zirconias. Clips are not included in this piece.
This bracelet is a nice and decent piece for everyday and office wear. The gold color draws attention to wrists easily. It looks complete even without a charm.
2. PANDORA Poetic Blooms Bracelet
Model: 590744CZ;
Size: 17 centimeters.
It is a wonderfully feminine and romantic-themed bracelet. The strand of the bracelet is simple sterling silver snake style but the clasp made this piece unique. On the clasp, A zirconia-paved daisy and two cherry blossoms are placed on a black enameled plate to stand the flowers out.
 This bracelet is already perfect with its floral clasp, but you can add charms to make it more special. It can be a heart-winning gift for your girlfriend. The clasp is somewhat delicate looking; so, I recommend wearing it only on special occasions only. You can also add charms of your choice to this bracelet. To go with the theme, floral charms will look nice on it.
3. PANDORA Sterling Bracelet with 14 Karat Gold Clasp
Model: 590702-19HG;
Size 7.5 inches – Medium;
This bracelet belongs to the 'MOMENTS' collection from PANDORA. It is a classic snake bracelet, made with sterling silver strands and 14 karats yellow gold clasp. The gold clasp has a pandora signature on it. The benefit of wearing a two-tone bracelet is, you can add charms with different hues of silver and gold.
The gold clasp stands out in this bracelet. It is a good option to use this to add your first-ever charm. The yellow clasp will fill the emptiness if you are starting by adding one at a time.
4. PANDORA Round Smooth Sterling Silver Clasp Bracelet
Model: smooth clasp
Size: 16 cm.
It is a snake chain bracelet in rose gold plating. It comes with a sleek, round clasp with signature 'PANDORA' engraving. There is no stopping in this piece to add clips, so, whatever you are putting in it as a charm, that will move around.
The advantage of rose gold bracelets is, they look posh compared to silver ones. Adding one or two rose gold charms will make this bracelet even more expensive looking.
5. LONAGO Snake Bracelet for Pandora Charms Sterling Silver for Women Girl
To collect your charms, make your bracelet looks unique and eye-catching;
Material: 925 sterling silver;
Lead-free, Nickel free, & Anti-allergy;
It won't fade. Shiny and Smooth face.
An open-bangle sterling silver bracelet with two clips in the middle and buttons on either end. Buttons are covered with LONAGO, creating a luxurious look. The buttons are removable to open the bracelet for adding charms of your choice.
With or without a charm this bracelet speaks for its own. Can be worn on any occasion, with any outfit. As it is an open bangle, it is highly compatible with a variety of sizes of wrists. Though different sizes are available from small, medium-large to extra large. Pricing may vary for different sizes.
6. Pandora Jewelry Silver Sterling Silver Bracelet
Sterling Silver: Contains 92.5% silver & 7.5% other metals;
 Made to minimize environmental impact on the planet.
A round oxidized sterling silver bangle with clear cubic zirconias all around. The sides have PANDORA's heart engraved all around.
I recommend investing in bangles rather than bracelets because there is no clasp to break resulting in missing charms or the entire bracelets. Besides, these are much more durable. The only problem is, you can't add regular charms to it.
This bangle is super sparkling. With an evening gown, this jewelry piece is sufficient to complete your look.
7. Pandora Butterfly Clasp Snake Chain Cubic Zirconia Bracelet
Bracelet Size: 7.5-inch;
Sterling Silver: Contains 92.5% silver and 7.5% other metals.
An open bangle with a heart padlock. The lock has beautiful detailing of a silver tree with heart leaves on a black enameled background. You can wear it like this or open the lock and add charms.
As there is a lock instead of a clasp, it is more long-lasting compared to clasp-style bracelets. It is an elegant piece of jewelry and can be worn by any woman. These kinds of elegant pieces are great to present mothers and grandmothers. This bracelet will match almost any outfit.
8. White Birch Fit Pandora Charm Bracelet
Model: 75000;
Material crystal;
Color 04. April birthstone white.
A dazzling sterling silver bangle with detailing on the front. Alternative shapes of leaves and dots are embellished with white zirconia stones. The best part is, it comes with a lock; you don't have to roll it over to your wrist.
This peace is an ultimate head-turner. Wear it at evening parties to get all the attention you want from the crowd. It is also nice as a wedding gift. Just be sure about the wrist size of the bride. This bracelet with matching silver earrings will complete a bridal or bridesmaid look easily.
9. Pandora Heart Clasp Snake Chain Slider Cubic Zirconia Bracelet
Model: 598699C01-2;
Size: 28cm.                              
It is a simple sterling silver bracelet with a sleek rose gold clasp. Pandora's signature is marked on the clasp. The rose gold clasp looks like a romantic charm.
It is a budget bracelet and can be an alternative to a 14k gold charm pandora bracelet. Give it to your friend or girlfriend who has a passion for charm bracelets. Without a charm, this piece of jewelry is a pretty enhancer of anyone's inner beauty.  
10. PANDORA Black Leather Charm Sterling Silver Bracelet
Sterling Silver: sterling silver consists of 92.5% silver and 7.5% other metals;
Size: N/a
It is a trendy bracelet for youngsters. Two-tone white and champagne leather straps and woven to craft this piece. In the end, two silver starters are added to the clasp. The clasp is PANDORA's signature barrel clasp which looks like a bead.
By adding one or two charms you can make this bracelet even more special. Great gift for girls who carry tomboy style. In my opinion, white leather may become pale due to everyday use, hence this bracelet is not for daily wear.
11. PANDORA Dark Blue Braided Leather Charm Bracelet
Model: 590745CDB;
Size: 38 centimeters.
Nothing can complement your blue jeans other than a blue leather bracelet from PANDORA. Its dark blue color goes with every skin tone and dark blue jeans. Though it is placed in the women's category, it is mainly a unisex bracelet.
The price fits a tight budget. Hence, it is considered a good option for students to present this bracelet to their friends. The sleek craftsmanship of this bracelet is praiseworthy. Besides, the color suits almost any skin tone.
12. PANDORA Seashell Clasp Turquoise Braided Leather Bracelet
Model: 598951C01;
Size: 17,5 cm.
An excellent combination of light and dark blue leather straps is used to prepare this charm bracelet. The silver round clasp stands out for the blue hues.
Can be worn with any casual jeans, pants, or shirt. The blend of two tones gives it a super trendy look. Besides, the blue hues go nicely with blue-eyed girls. To complement the blue eyes of your loved one, this bracelet is a must-have.
13. Pandora Sparkling Wishbone Bangle Cubic Zirconia Bracelet
Sterling Silver: Contains 92.5% silver and 7.5% other metal;
Size: 13-14 cm (size 1), 15-16 cm (size 2), 17-18 cm (size 3).
A shimmery strand of white zirconia like this is a must-have for every woman. Because this is classic yet modern and matches any outfit, goes with every personality. The length is adjustable, hence this piece can be worn by anyone.
The surprisingly reasonable price makes this bracelet popular among clients. It is not a charm bracelet, but it does not need any to complement this jewelry. It is perfect this way. Its long silver strands dangle from the lock after adjusting it, giving this bracelet a feminine vibe.
---
14. Pandora Sparkling Slider Tennis Cubic Zirconia Bracelet, Pink
Model: 590524PCZ-1;
Size: 9.0-inch.
It is a sliding tennis bracelet, rhodium-plated and pink zirconia paced. It can be adjusted to fit women of different sizes and different ages. The dangling ends of this bracelet have silver ball detailing at the end.
Who doesn't own pink jewelry? Pink is a feminine color because it represents the inner beauty and strength of every woman. Wear this piece of art whenever you want to showcase your inner strength to others and your beauty to special ones, including you!
---
15. Pandora Sparkling Strand Cubic Zirconia Bracelet, Amber
Material silicone, metal;
Encased in 14K rose gold plating of copper and silver.
You get a silver strand with gold zirconia pave. The gold color looks striking on shiny sterling silver. The adjustable ball-style lock has a pandora signature on it. It is a simple bracelet available on a small budget. Can be a great accessory for your prom night.
This bracelet looks great with any dark-colored dress like black or red with gold or bronze color detailing. This piece of jewelry looks vibrant on olive skin compared to pale skin tones.
16. Pandora Bracelet Silver Field of Flowers
Model: 597124NLC-18;
Size: 18 cm.
If you are looking for a bracelet that would be unique and mind-blowing, then this one is especially for you, with the most unique clasp. Its clasp itself is a dangling charm. The flower of the clasp has a zirconia-paved petal and a dangling silver ball.
You can add charms to it, but it is sufficient as it is. This bracelet may look too much for daily wear. But it can rejuvenate your beauty if worn at a daytime party with a pretty feminine dress.     
17. Pandora Iconic Bracelet Gift Set
Model: USB795119;
Size :7.5 inches, 19 cm.
This silver bracelet comes with a beadlike barrel clasp and two braided clips. So, you don't need to buy any clips to lock in your charm, just add a charm and this bracelet is perfect for everyday wear.  
This type of bracelet became popular due to its durability and usability. Besides, it never oxidizes or changes color upon overuse, hence, can be worn daily or sent as a gift with reliability.
18. Pandora Iconic Heart Bracelet Set
Model: USB795219;
Size: 7.5 inches, 19 cm.
A heart clasp is the most exciting thing in this silver bracelet. Two clips are also added to save you from purchasing a pair of clips. The clasp is a substitute for charm. However, if you have a dangling charm, add it to this piece to make it meant for you.
This jewelry piece is a slight variation of the barrel clasp of similar models. The heart clasp looks pretty but may not be durable as the barrel clasp ones. However, you can always have one or two pandora bracelets for special occasions only.          
19. Pandora Sparkling Family Tree Slider Cubic Zirconia Bracelet
Pandora tree of life, white enamel, and clear CZ;
Size: 6.3-inch;
Weight 0.01 kilograms.
It is a silver bracelet with a beautiful heart-shaped clasp. The clasp is paved with cubic zirconia all around. It is a gorgeous piece of jewelry and can be worn even without a charm. There is space to add charms or clips as you like.
This site is the best suitable for kids and teenagers. It can be a perfect gift for your daughter for her birthday. For young ladies, this kind of jewelry is unforgettable because of the effect it leaves on them.
20. Pandora Moments Silver & Gold Charm Bangle
Model: 590718-19;
Size: 19 cm.
A simple yet glamorous silver bangle with a gold ball clasp all together makes this bracelet perfect. It is a bit pricey, but worth every penny once you present it to your wife and win her. You can also choose to add a charm to make this basic bracelet even more meaningful to you both.
It is a bangle-style bracelet with a bracelet-style clasp. The advantage is, you can wear it sliding on your wrist or open the clasp to wear it. Besides, a bangle does not need charms as a chain bracelet does.
21. Pandora String of Beads Sliding Bracelet
Sterling Silver: Contains 92.5% silver and 7.5% other metals;
Size: 21 cm.
It is a basic silver bracelet with silver beads sliding with the PANDORA signature. There is an attachment for adding clips and charms.
The advantage of a silver bracelet is, it is less likely to tarnish over time. Besides, it is more affordable than gold or rose ones. This bracelet can be worn on a daily basis. Jewelry pieces like this often fill in all the gaps we have when we leave home with half-done dress-ups.
22. PANDORA Snake Chain Charm Bracelet
Exquisitely crafted in sustainable & durable sterling silver;
Measure your wrist, add 0.8″ and use the size chart;
Size: 16 cm.
This bracelet of PANDORA is from the 'essence' series. It is a simple snake bracelet with a ball clasp and a PANDORA signature on top. There are no attachments for adding clips but you can add several charms to it as you want. It is one of the most affordable silver bracelets from PANDORA.
I don't recommend this piece to present to anyone on special occasions. It is perfect to purchase for our own selves. If you are looking for a budget bracelet for yourself, go ahead with this one. Not only does it fit an economic budget, but it also can be worn at any event.
23. Pandora Sparkling Pave Clasp Snake Chain Cubic Zirconia Bracelet
It sparkling pave clasp snake chain cubic zirconia;
Size: 19 cm.
This one has the most striking clasp among all the bracelets on this list. The clasp is paved with blue zirconia and the bracelet is a silver snake bracelet with clip attachments.
It is an economic bracelet, best for women who have a passion for blue. The design is unique compared to other conventional pandora bracelets. It does not have any pandora signature on it, but it has the same durability we look for in pandora jewelry collections.
24. Pandora Silver Padlock Sterling Silver Bracelet
Sterling Silver: Contains 92.5% silver and 7.5% other metals;
Size: 17 cm / 6.7 in.
Sterling silver bracelets with rose gold clasps are the most eye-catchy ones. The rose gold hue on the clasp pops the bracelet all over. The clasp on this bracelet comes in a barrel shape and like all others, has a pandora signature on top.
The drop of rose gold on silver is stunning. I prefer using rose gold and silver charms on this kind of bracelet. The result is mind-blowing. You can also add charms to your birthstones. That will make this piece even more vibrating.
25. Pandora Knotted Heart T-Bar Sterling Silver Bracelet
Knotted heart;
Sterling Silver: Contains 92.5% silver and 7.5% other metals;
Size: 16cm / 6.3 inches.
The clasp of this silver bracelet comes with knotted heart T-bar. Play with your style, unique to your personality. The gold is paved with white zirconia and the border has a pandora signature on it.
The body of the bracelet is nothing special, but you can always make these bracelets special by adding as many charms as you want. It is a sleek and elegant bracelet, suitable for special events in your and your loved ones' lives. So, you can wear it yourself or give it as a present.
26. Pandora Zircons Closing Silver Moments Bracelet
Model: 590723CZ-17;      
Size: 6.7 in; 17 cm.
Zirconia paves barrel clasp, a silver snake body, and attachments for clips; these are the features of this bracelet. The dazzling clasp is glamorous enough, making it more luxurious by adding an exclusive charm. 
If you love to have jewelry with a pandora signature on them, then this piece is not for you. It is undoubtedly sparkling but it does not come with any brand signature. However, this bracelet is pretty and priceless without any signature or charm.
27. PANDORA Sterling Silver Heart Clasp Bracelet, Gift Box Included
Model: 590719;
Size: 8.3 inches, 21 cm.
A basic snake bracelet with a silver heart clasp. The clasp is polished and has a PANDORA signature on it. Charms can be added to enhance their charm. For a romantic, feminine look, this bracelet is a wise option for those who shop on a budget.
As a gift or for daily or occasional wear, this bracelet is always up for the game. Be sure to add mind-blowing charms to make it even more special.
Conclusion
So you can choose your Pandora bracelet for her or him from our list or design it by yourself.
Whatever you prefer, you should keep in mind the tips I've mentioned in this guideline. This will make your selection process easier by narrowing down the options.
And if you already have a Pandora bracelet, and are thinking about the process to keep it new and shiny, you can go through the How to Clean Pandora Bracelet guideline.
In that article, I've shared the tips I've used to turn my tarnished and dull bracelet into a new and shiny one.
You Might Also Like: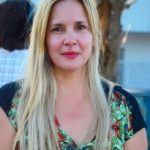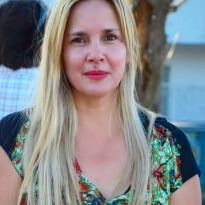 Guys, I am Camila Avery and I love to help my mom to do indoor & outdoor activities. As a lady, I have passed my time on gardening, home improvement, and personal or self-care. I have acquired some degrees in outdoor recreation, beauty, and hair care. It is not easy to work with top-level professional beauty experts. But, I got that opportunity and experimented with different hair extensions, hair colors, and cuts.