It was really shocking for me when I found my most favorite Pandora bracelet become tarnished. I was planning to wear it at my best friend's wedding. It matched my bride mate dress so well.
I decided to buy a new one for this special occasion.
At this point, my mom helped me with her amazing idea for getting rid of the dullness of my bracelet and make it shine like the new one.
And the idea was to use the most common ingredient available at any home, baking soda to clean the bracelet.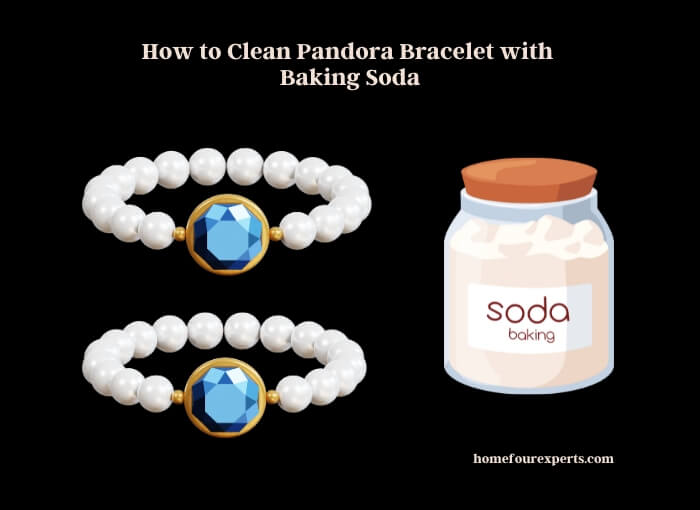 When she first told me to use baking soda on my bracelet, I get scared!
The first thought came to my mind is it will damage my jewelry permanently. But my mom assured me about its success and I tried this.
And you won't believe! The result was so amazing that I couldn't wait to clean every sterling silver jewelry of my home.
Even I was also amazed after seeing my bracelet cleaning with baking soda.
The process is super simple and easy. If you're thinking how to clean your one, try this. You won't get dishearted that's my promise.
How Clean Pandora Bracelet with Baking Soda
It is natural to turn your silver jewelry tarnish and dull as time passes.
It happens for humidity and the body condition of the wearer. If your bracelet comes in contact with perfume, moisturizer, make-up or any other chemicals, it turns dull and black.
In my case, I've noticed that my body reacts with silver and it turns black after a few wears.
That's why I've always tried to avoid wearing silver jewelry.
But thanks to my mother! With her recipe now I can wear my silver bracelet as cleaning is so easy.
Read more: Top 12 Halo Hair Extensions Selection
Ingredients:
For this, you'll need-
Boiling water- 1 cup,
Baking soda– 1 tablespoon,
White salt- 1 tablespoon,
White vinegar- 1/2 cup,
Aluminum foil– according to the bowl size,
A bowl (size depends on how many silver bracelet or jewelry you're going to put in it),
Polishing cloth.
Process
You need to follow these simple steps to clean your bracelet with baking soda.
1. Prepare the Bowl
First thing you need to do is boil the water. While the water is boiling, cover the bowl well with the aluminum foil.
Now add salt and baking soda at the bottom of the bowl, then slowly add the vinegar and give it the time to make the fizz.
Finally, mix all three ingredients together so that the salt and baking soda get dissolved in the vinegar. You need to dissolve all granules so that your bracelet doesn't get any scratch from them.
2. Add Water and the Bracelet
When the water reaches to the roaring boil, add it in the mixture. Then gently add your silver jewelry.
While adding your bracelet or other silver jewelry, make sure that they make contact with the foil.
Let them soak in the mixture for 30 seconds depending on the level of their tarnishing.
You can flip them between the time using a tong to run the process n both side of the bracelet.
You also like this: 25 Best Pandora Earrings Collection
3. Spit & Polish
After soaking, remove them from the mixture carefully and buff them gently with the polishing cloth.
Keep buffing until you remove all dirt, tarnish or debris and your bracelets other jewelry is shining again.
If your bracelet didn't come out clean fully, you can repeat the process again and it will do the job.
Things to Remember
For cleaning your Pandora bracelet or other jewelry baking soda will work great. But you need to keep few things in mind while applying this method.
You can not use this method to clean other types of silver. Because sterling silver won't get damaged with the contact of aluminum and baking soda, but other silver will.
Use a tong to flip or remove the jewelry from the water otherwise, you'll get hurt as the water will be hot.
Leave more tarnished piece a little longer than 30 seconds to get cleared properly.
How does it Work
You may wonder how it works! The process is quite simple.
It cleans the silver actually by reversing the chemical reaction which makes your bracelet tarnish.
During the process or electrochemical reaction, the sulfide atoms of the silver transfer from the bracelet to the aluminum foil.
In simple words, your bracelet will be free from the sulfur which turns it dark.
Read more: Best Pandora Bracelets – 25 Excellent
Conclusion
So, you got the most effective recipe to clean your Pandora bracelet with baking soda.
You can also use it to clean any jewelry made with sterling silver.
Though take your jewelry to your local jeweler but cleaning it at home is more convenient and time-saving as it did on my case.
And thanks to my mother!
With her tips, I was able to clean my favorite bracelet in a short time and wear it at the wedding ceremony.
You Might Also Like: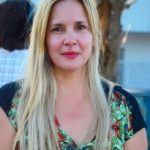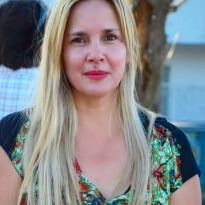 Guys, I am Camila Avery and I love to help my mom to do indoor & outdoor activities. As a lady, I have passed my time on gardening, home improvement, and personal or self-care. I have acquired some degrees in outdoor recreation, beauty, and hair care. It is not easy to work with top-level professional beauty experts. But, I got that opportunity and experimented with different hair extensions, hair colors, and cuts.