Do you love to enjoy beach camping? I always feel excited when I'm thinking about sea beach camping. How enjoyable your beach campaign will be will depend entirely on your planning. So it is very important to have a full idea about this when you are planning. Some important tips can make your campaign more memorable.
In this article, I will discuss with you 15 important tips for the campaign on the beach. Here you will know how to start planning, what you should do and what not, or which things should carry with you.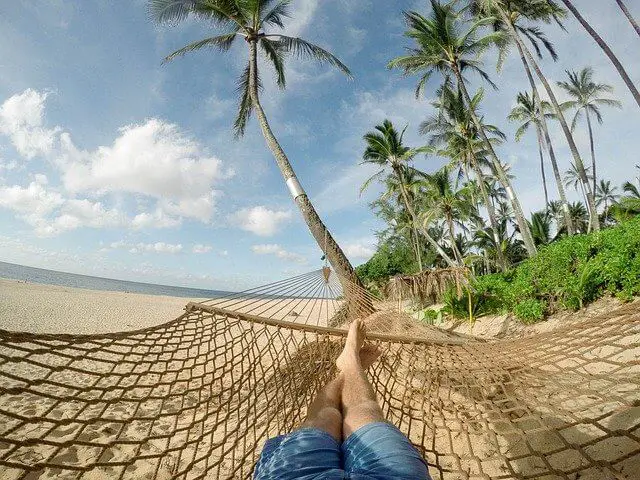 15 Important Tips for Camping on the Beach
How successful and enjoyable our campaign is will depend on how we spend our day at the beach.  If you don't have any idea on this matter, take advice and tips from other travelers. Usually most of the time I enjoy my outdoor trips for my blog. I hope I can help you with this purpose to share some important tips for camping on the beach. 
Know the Weather
Weather is a very important fact for beach camping. Because weather directly affects your outdoor plan. You will never be able to campaign on a beach during heavy rains or storms. Because it is very dangerous. Also, during the heavy winter or snowfall time, you will not be able to enjoy the joy of the beach campaign. Because at this time the temperature is extremely low, especially at night you can not stay in a tent. If you want an enjoyable beach campaign to choose the summertime it will be fun.
But if you want a summer beach camp in Florida it is quite a big issue. Because In Florida every afternoon there is a thunderstorm. You can not stay at the moment. So when you plan for beach camping, remind and know details about the weather of the beach. 
Make a Proper Plan
When you want to enjoy a sea beach camping, make a perfect plan. If you can not take this step your coping will fail. So for your first step, you should make a plan for your trip. Plan for your budget, where you go, when you do what you do, where you spend your time. When you enjoy your camping, follow all your planning and schedule. 
Get an Idea about Tide
When you enjoy a campaign on the beach get a clear idea about the tide. Set your tent according to the tide. If you don't have an idea about the tide line you may set your tent in the wrong position. Before the set, your campaign tent knows the tide line of the sea beach. Either tent will get wet easily. Lots of people make this mistake; they don't set their tent in the right position. So, in the middle of the night, they discovered that they were laying down in cold water. 
Children are very playful and they love to visit all the beaches. At this moment be careful of your child because a slow tide also can harm your little one. 
Know the Rules  
Knowing the rules and regulations of the area before going anywhere is very convenient to move around. In the same way, before you start a beach campaign, you should know the rules and regulations of the beach. Beach campaigns are not allowed on many beaches, So you must first find out if you have permission. 
Find Out Perfect Tent for Camping
The tent is the key element of beach camping. You have to stay inside the tent while campaigning. You will find different types of tent-like ridge tents, triangle tents, dome tent, geodesic tents, canvas tents, and so on. Among all tents, choose the right one for you. If you are 3 or 4 people you should choose a big size tent-like ridge tent. 
If you are going to a tropical island you can choose any kind of tent. Or if not then you can carry an additional canopy tent that will provide extra shade for you. Because when you enjoy camping on a tropical island there are a lot of palm trees here that the sun will protect you during the day. But when you visit another beach at that time you need an extra shade tent. 
Set Your Tent Right Place
Now I am going to give you other important tips for camping on the beach. Be careful to set your tent. Always find the right place to set your tent. I have already said that it reminds you about the tide line. 
Don't set your tent near the garbage can. The reason is not just the stench.  Raccoons live on the beach and are often dangerous. In most cases, they go out at night to look for garbage.
Never set up a tent under a palm tree as accidents can happen anytime a coconut falls. Go to the beach and take a good look at the whole beach and find the right place. 
Take Care of Your Child
If you are going with your family and children also include on your beach camping take special care of your children. Don't let them along. Leaving children alone on the beach can lead to any kind of untoward incident. Most babies are restless, which is why you need to take extra care of your babies on any trip. 
Aware of the Pesky Bugs
Different types of bugs and mosquitoes can turn your joy at the beach into bliss. They suck blood from the human body and then bite into these areas, causing severe itching. Use bug protection to protect yourself from these when you go on a beach campaign. There are many types of sunscreen creams available that will not attract insects because of their fragrance. Also, mosquito repellent candles very much work on this matter. 
Personally, I use this kind of candle to save me from bugs. You can use different sprays if you want, which will not allow insects and mosquitoes to come near you. 
Extra Care for Old Age Grope
When you go to a beach camp with your parents or old age people take more extra care of them as a child. Never leave old age people alone on sea beach. There are different types of insects on the beach, some of which are toxic. Protect them from different beach incentives.
Carry Extra Towel
When you go to the beach, it is very normal that you may bathe in the sea frequently. At different times you will have beach sand on you which is very annoying to me. Take some extra towels with you to avoid this problem. 
Carry Fast Aid Box
There is no set time for unintended events to happen. These can happen at any time even during the beach campaign. So it's better to carry a fast aid box when you go camping on the beach. It will provide you some support when someone gets a limb injury or a little skin tear. 
Better to Carry Firewood
Sometimes it's difficult to find firewood when you're going to enjoy camping on the beach. Specialty when there is no forest and trees near the beach. And if you find wood, the amount will be so low that it is not possible to firewood. So it is better to carry your own.
Don't Forget about Sleeping Pad
Sleeping in the sand on the beach is not very comfortable. This is because there are small rocks with sand on the beach. As a result of sleeping, you will not be able to sleep, on the contrary, your whole body will be in pain. For this, take a sleeping bag with you so that you can sleep comfortably in the camp at night.
Know and Ready for Beach Activities
There are different types of fun-to-do beach campaigns. You can participate in various beach activities that will make your trips even more enjoyable. Before going to the beach, know about beach activities. Here is a list of beach activities. 
Boogie Boards
Snorkel Gear
Fishing Poles
Kite
Football
Frisbee and so on you can participate to make your camp more fun.
Restroom Facility
Finding a restroom here is really a problem when you go campaigning on the beach. Many beaches have public toilets for tourists. It's an easy option to use the restroom. But you will find many beaches where there is no public toilet facility. At that moment a Toilet Kit is the best option that is sometimes included with a portable toilet.
Consider When Selecting a Beach Campsite
1. Location: Consider the distance from your home and the surrounding areas. Be sure to check out the local attractions and amenities.
2. Accessibility: Make sure the beach campsite is accessible and easy to get to. Consider the terrain, weather, and traffic patterns.
3. Amenities: Find out what amenities the beach campsite offers. This can include showers, toilets, picnic tables, and fire pits.
4. Regulations: Be sure to check out local regulations and restrictions for camping on the beach. This will help you avoid any problems or fines.
5. Cost: Determine the cost of the beach campsite before committing. Compare the rates of different campsites to make sure you are getting the best deal.
Conclusions
The most fun of all the outdoor activities is the beach campaign. It will be even more fun for you when you know the rules and tips of the Beach Campaign. I hope my bucket of tips for the campaign on the beach will be helpful for you. Don't forget about your safety as well as fun while going on a beach campaign. Because different types of people come to the beach, not all of them have the same purpose. People of all natures come here. So always be aware of you and your family's safety. 
Relevant Resources: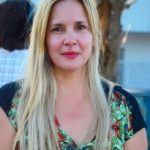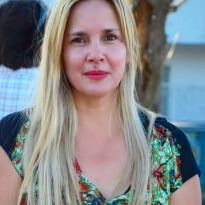 Guys, I am Camila Avery and I love to help my mom to do indoor & outdoor activities. As a lady, I have passed my time on gardening, home improvement, and personal or self-care. I have acquired some degrees in outdoor recreation, beauty, and hair care. It is not easy to work with top-level professional beauty experts. But, I got that opportunity and experimented with different hair extensions, hair colors, and cuts.