Are you a seaside explorer? Or a beach camping aficionado?  Then you must be looking for some beautiful beach campgrounds with celestial beauty. As a long-time Southern California resident, I think I might help you in this regard. Besides, I have been a beach camping enthusiast for quite a long time. 
Anyway, let's get straight to the point. Southern California is attractively adorned with some celestial seashores. Instead of staying in hotels, you can directly enjoy the visuals by camping there. 
The most exciting thing is, most of the beaches allow both tent camping and RV camping. So, hurry up and make a plan if you don't want to miss the blissful opportunity of enjoying the waterfront. 
Get an exclusive suggestion on some of the most popular seaside camping spots in Southern California below. Hope these help!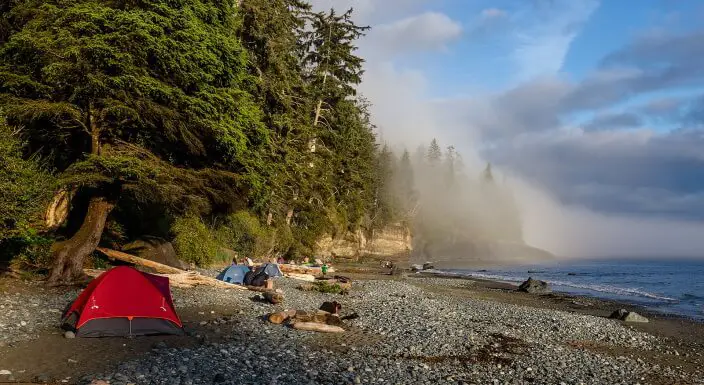 Best Beach Campsites in Southern California 
Although most of the spots fill up too early, if you are fortunate enough, you can get access to some of the sandy beaches. Starting from San Diego to Malibu, Southern California coasts are widespread among San Diego County, Orange County, and Los Angeles County. 
Let's explore the most inviting beach campgrounds together. 
1. Silver Strand State Beach Campground
The very first seaside campground on this list is situated in Coronado, San Diego County. Notable to mention, it is appropriate for RV camping only. So, if you own an RV, head to this place right now. 
Talking of the amenities, numerous rental spots, a wide range of water activities including surfing, electricity, restrooms, a seasonal cafe with a guiding area, and lots of regular beach ventures.
Being 4.5 miles South of downtown Coronado, this is basically a widespread paved parking lot with a spacious beach. The campground is nicely prepared for RV camping with electric and water hookups.
2. Campland on Mission Bay
Another superb camping spot in San Diego, ready for both tent and RV campers. 
Being a private camping site, Campland offers a vast range of beach benefits. This seashore on Mission Bay lets you swim, surf, skate, walk, sail, run,  and whatnot. Besides, enjoy the availability of wifi, a store, a cafeteria, laundry, volleyball courts, etc. Also, you are minutes away from the Mission Bay Resort which has a great outdoor pool followed by a tennis court, spa, and lakeside dining.
To add to its wonders, Mission Bay Campland is publicized as the "largest water park of its kind" in the whole world.
3. San Clemente State Beach Campground
Searching for easy access to a sensational sandy shore? Look no further and add this amazing beach camping spot to your bucket list.
The specialty of San Clemente State Beach is that it has two different campsites, one is for tent campers and the other is for the RVers. 
Both are adequately wide and prettily spruced up. You can enjoy the sabulous seaboard from each of them. 
Having an RV limit of up to 30 feet, this awesome beach site is popular for having three venerable travel trailers. You can consider it an ideal surfing spot as well.
4. South Carlsbad State Beach
On this spot, I have included a popular campground that is situated three miles away from Carlsbad. The exact location is 7201 Carlsbad Blvd.
What I loved the most about this camping place in Southern California is that it is facilitated for both swimming and surfing. I enjoyed the beautiful beachfront sites only for $75 with all the hookups available. Fairly economical, right?
If you are planning for a family camping trip, a linear blufftop camping ground like South Carlsbad is the best place to explore as it offers some lifeguard towers.
5. San Elijo State Beach Campground
The next on the list is too a linear campground like the Carlsbad State. It is located on the cliff of a wide sandy shore by the beach of Encinitas.
Being facilitated for both tents and RVs, it has wooden stairs guided toward the lifeguard towers. Though the beach area has 170 camping spots, they fill up pretty fast. So, make your reservation as soon as possible. 
Here, the RV length is limited to 35 feet. Having a camp store and a cafe, it is a perfect family campsite in Southern California. Furthermore, the two miles long coastline makes it a desirable destination as well.
6. Bolsa Chica State Beach Campground
How about enjoying the fully-fledged fire rings in beach camping? Excited? Then visiting this seaside camp spot is a must for you. 
Bolsa Chica State Beach was once known as Tin Can Beach. It is pretty popular for fire activities among campers. Although it allows RV campings only having a 40 feet length limit. Long enough, isn't it?
Need the direction? Visit 17851 Pacific Coast Highway to view this amazing ocean-fronted premium campground where you will get all the hook-ups including electricity and water.
7. Dockweiler State Beach RV Park
Let's heed to Los Angeles's beach camping spot, Dockweiler RV Park. Like the previous one, it allows no tent camping. You will get to visit the Los Angeles International Airport nearby.
Most interestingly, you will find jumbo jets flying over the head while camping on the beach. The spacious parking lot is covered with asphalt and lets you park near the sand. 
What I cannot miss mentioning is the long concrete path leading to the landfall of Santa Monica Bay. Besides, you can explore some gigantic gritty beaches.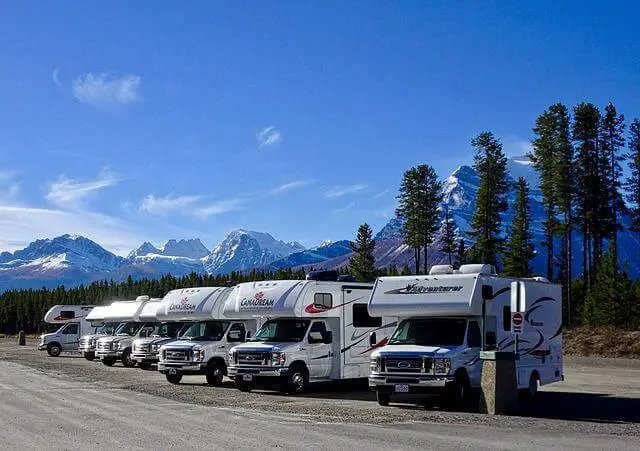 8. Carpinteria State Beach
Get introduced to another inviting beach camping site in Southern California. Being developed by the Civilian Conservation Corps back in the 1930s, it has evolved a lot with all the latest conveniences of beach camping.
Carpinteria State Beach is a captivating campsite that offers a fusion of ancient art and leading-edge style.
You will love the one-mile-long beach area with numerous tide pools. Please don't take vehicles over 19 feet as they are not allowed on the beach. Enjoy all the contemporary beach town facilities including bathhouses. For premium beachfront views, you need to choose modern RV hookups. 
The RV size restriction for all the campsites in Carpinteria is 35 feet.
9. Jalama Beach County Park
As a Southern Californian, you cannot miss the wonderful pictures of the setting sun over the Pacific. Resultantly, Jala is one of the best-secluded beaches for campers to explore.
You will get all the amenities of tent camping and RV camping along with day-use sites. In addition, rental cabins are also available here. Find the location at 9999 Jalama Road which is 45 minutes away from Lompoc. As it is surrounded by Vanderburg Air Force Base, the whole area is calm and quiet for the hideaway campsite lovers.
10. Doheny State Beach Campground
Looking for a seaside spot around Dana Point Harbor? Check out the Doheny State Beach Campground. Being facilitated with the campfire opportunity,  it is one of the famous RV campsites in California. 
Offering over 100 campsites, the beach is also popular for surfing and kayaking. You can have an experience of viewing marine life through the aquariums. Also, don't miss the heavenly pleasure of supping at the restaurants over the tranquil blue water of Dana Cove. 
11. Montana de Oro State Park
Being a famous dairy ranch a long ago, it has now been developed as one of the largest state parks of Southern California. Having an RV restriction of 27 feet, it offers no hook-up RVing to the campers.
The whole area covers around 8000 acres followed by a 7-mile-long coastline. Besides, the park is amazingly adorned with a number of camping stalls. Go six miles in the Southeast direction from Morro Bay and explore this celestial beach campground to enrich your camping experience.
Types of Activities Can Be Enjoyed While Camping
1. Swimming and Surfing: With miles of beaches, Southern California offers some of the best waves for surfers of all levels.
2. Hiking and Biking: Explore the beautiful nature trails that traverse the beaches and coastline.
3. Wildlife Watching: Keep an eye out for dolphins, whales, sea lions, and other wildlife that inhabit the area.
4. Campfire and S'mores: Enjoy a classic campfire experience with s'mores and stories under the starry night sky.
5. Stargazing: Southern California is one of the best places to observe stars and planets due to its clear night skies.
6. Fishing: Try your luck at catching a variety of fish in the Pacific Ocean.
7. Beach Volleyball: Join in on a game of beach volleyball and make some new friends.
8. Beach Bonfires: Gather around the fire and make some memories.
9. Kayaking and Paddle-boarding: Paddle along the shoreline and take in the scenery.
10. Beachcombing: Take a stroll along the shoreline and search for shells, sea glass, and other treasures.
Final Words
Here ends your search for some ideal camping spots in Southern California. All the spots are symmetrically startling in their own way. Also, I have hand-picked them based on their versatile lineaments. Some are secluded while the rest are crowded. 
As camping on the beach highly depends on personal tastes, singling out a few beach sites is really difficult, particularly in SoCal. The wide area covers all sorts of stunning campgrounds including sandy shores, craggy cliffs, breezeless bays, and wavy waterfronts. 
The list I have prepared represents at least one of the above to give you a soulful experience of beach camping. Don't delay booking your reservation and enjoy the dazzling beauty of nature.
Read more: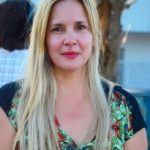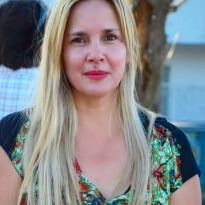 Guys, I am Camila Avery and I love to help my mom to do indoor & outdoor activities. As a lady, I have passed my time on gardening, home improvement, and personal or self-care. I have acquired some degrees in outdoor recreation, beauty, and hair care. It is not easy to work with top-level professional beauty experts. But, I got that opportunity and experimented with different hair extensions, hair colors, and cuts.