Nowadays we are too busy to manage time for hair care or going to a salon for a new hairstyle. But all of us want to improve the length and style of our hair. Again almost all of us are suffering from hair loss problems.
Our hair is becoming thinner day by day and we really hate this matter. While we want a good hair day, most of the time we do not get this because our natural hair is thinner and damaged. So what is the solution?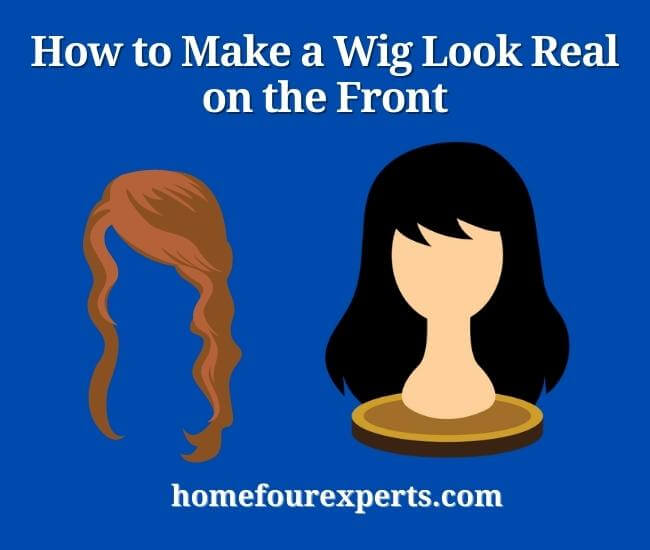 Wearing a perfect wig can be the best solution for all the problems mentioned above. Wig can save both your time and money. You can change your hairstyle anytime. When you wear a wig, you do not need to curl or straighten your hair with extreme heat before going outside. So your natural hair can also be protected while wearing a wig.
But most of the people are afraid of wearing an artificial wig. They think it will fall off any time and it will not look natural. Yes, both can happen if you do not know the proper way of wearing a wig. So, I am here to give you some tips on how to make a wig look real in the front so that you  can wear it confidently in front of people. 
Change Your Wig Regularly
You should remember that wigs are not compared with your natural hair. You have to replace your artificial wigs after 3 months or four months according to its quality. Otherwise, it will not look natural after a certain period. Now the question is what is the perfect time to change your wig? How can you realize you should change it now? 
Ok, now I will describe it. Firstly, you need to change your wig when it can not maintain its style. For example, you may use a wig with a straight hairstyle. After washing it, if it does not look straight properly, then change it. If you feel that the wigs are damaged and do not shine, replace them. After using a wig for a long time, it may look frizzy and the wig cap may not fit properly. If you do not replace your wig at this time, there will be a chance of falling off the wig in front of people. So replace it after a certain period.
Use a Monofilament Wig
The specialty of a monofilament wig is the hairs are fastened to a transparent layer so that your scalp will be visible when you wear it. For this reason, a monofilament wig looks more natural than other types. So your artificial wig will look very genuine and gorgeous. Ordinary wigs have a major problem. They have a lot of hair compared with our natural hair. So people easily identify that it is an artificial one. The monofilament wigs are containing low-density hairs that help us to look more real in front. So if you want a more natural appearance, you should try a monofilament wig.
Customize Your Wig
You can customize your wig to have a more natural look. To customize a wig, you can pluck some of the hairs from the front hairlines of the wig. Pluck it randomly with pincers. Don't pluck too many hairs from a particular place. This will reduce the artificial high density of hair that will create a fake appearance.
Apply Ponytail or Braid or Other Styles
After wearing a wig try to make a ponytail or braid or other styles that people make with their natural hair frequently. Check again and again by looking in the mirror. Make sure that the wig cap can not be seen. You can use any kind of round hair bands to cover the hairlines because the hairlines naturally look unnatural. 
Try to Copy Your Natural Hairstyle
When you want to look real with your artificial wig, don't try to apply a completely new style that you never did before. Cut the hair of your wigs that is similar to your natural hair cut. You can try a hair color that matches your real hair color. All these attempts will help to make your wig look real in the front.
Using Dry Shampoo and Volumetric Spray
Using a dry shampoo is very helpful if you are trying a new synthetic wig. Synthetic wigs are too shiny and often look very unnatural. When you use dry shampoo before going outside, it will give a matte look to your wig. This is your wig to look real in the front. U can also use a volumetric spray. When trying to style with a wig, spray some volumetric hair liquid in the root. It will reduce the flatness of your wig and give a more natural look.
Proper Measurement
Proper measurement of your head is the key to having a real look. If you can not measure properly, go to a specialist for the right measurement. Otherwise, the wig cap will not properly fit on your head and it will look very unnatural. There will also be a chance of falling off the wig in a public place. You know nothing is more embarrassing than this. So, before buying a wig, take the measurements properly. You can also use wig tape for short term use. This will help you to feel more stable and comfortable with a wig.
Some Tips for Styling and Maintaining a Wig Front to Make It Look Natural
1. Prep the Wig: Make sure the wig is clean and tangle-free before styling it.
2. Use a Wide Tooth Comb: When styling your wig, use a wide-tooth comb for the best results.
3. Use Heat Styling Tools: If you want to add curls or waves to your wig, use a low heat setting on a curling iron or flat iron.
4. Use Hair Products: Use quality hair products such as hair spray, mousse, and gel to maintain your wig's style and help make it look more natural.
5. Style the Front: When styling the front of the wig, be sure to use minimal product and keep your styling brush away from the scalp.
6. Secure the Wig: Once you have achieved your desired style, use bobby pins to secure the wig in place and make sure it stays put.
7. Maintain Your Wig: Make sure to regularly brush and maintain your wig to keep it looking natural and long-lasting.
Conclusion
Wearing wigs can be a very useful solution to many problems like hair fall, thin hair, damaged hair, gloomy looks, etc. Wigs are really blessings for a cancer patient. It can help a cancer patient to gain more confidence. But sometimes your wig looks very unreal and often very embarrassing in front of people. With very little effort, you can make a wig look real in the front. Hopefully, this article will help you to have a natural look while wearing an artificial wig.
You Might Also Like: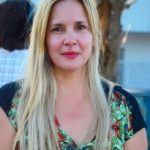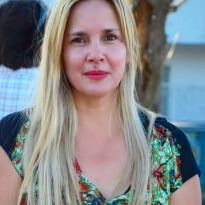 Guys, I am Camila Avery and I love to help my mom to do indoor & outdoor activities. As a lady, I have passed my time on gardening, home improvement, and personal or self-care. I have acquired some degrees in outdoor recreation, beauty, and hair care. It is not easy to work with top-level professional beauty experts. But, I got that opportunity and experimented with different hair extensions, hair colors, and cuts.