Published on: March 29, 2022
Written by Camila Avery / Fact-checked by David Rowan
This article may contain affiliate links, which means if you make a purchase following our links won't cost you extra, but we may earn a commission. Learn more
Cosplaying to identical Anime characters is impossible if one doesn't have the right wigs. Because all the Anime characters have iconic hairstyles that make them distinct. However, this makes cosplaying Anime characters equally easy and difficult. It is easy because if the wig is right, you don't have to do much to get into the character. On the other hand, if the wig is not right, you will have trouble cosplaying the character you were planning.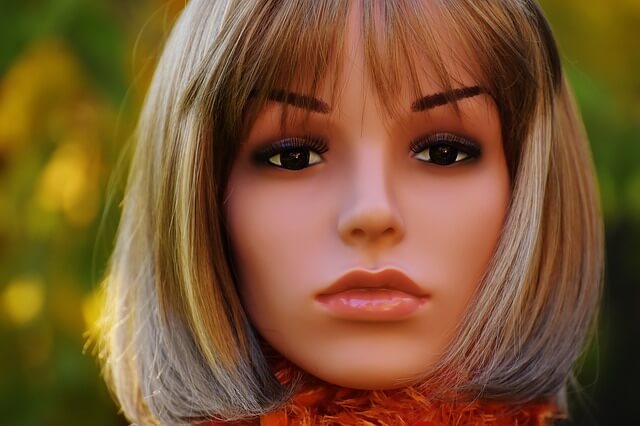 So, we are here to help you get the most useful cosplaying wigs for Anime characters. These selections are based upon versatility. You can play multiple characters using the same wig. Besides, we also considered the quality, ease of use, ease of maintenance and budget of most users. Have a look at our selection of best cosplaying wigs for Anime characters so that you can find yours effortlessly.
Read more: See our Reviews of Hair Dryers for Damaged Hair
How to Choose Cosplaying Wigs?
While shopping online there is always a risk of receiving products that differ from the photo. It happens due to light and screen. However, a cosplayer can't afford to pay for a wig they don't feel perfect for the play. So, here are some tips that will help you out to shop for wigs to play Anime characters. 
Size
Most of the wigs are made to fit on large and medium-sized heads. If your head is smaller, or you are younger, then it is better to go for highly adjustable wigs. Bobby pins are an easy-fix for this problem. If you can't find a smaller size wig, then be prepared to fix it with bobby pins.
Character
Do you have a particular character in mind? Then stop fiddling through the sites, settle upon a site that makes character-driven wigs. It helps to save time for modification of the wig and eliminates any confusion of the length, color, and texture of the wig. 
Quality
Cosplay wigs are cheap because they are synthetic. Still, you should look for brands that offer high-quality wigs at a reasonable price. Because to be honest, synthetic wigs don't last long. How to tell if the quality is good? Simple, read the reviews. We have researched the quality of the wigs we have listed, so you can rely on us if you want to. 
Breathability
As you are planning to wear the wig for a long time, you wouldn't want to sweat out underneath. It is important that the wig has a breathable net weft underneath. It makes the wig permeable for airflow and makes it breathable.
What Materials Are Used to Make Cosplay Wigs?
Cosplay wigs can be made from a variety of materials, including synthetic fibers, human hair, and animal hair. Synthetic fibers are the most common material used for cosplay wigs due to their affordability, durability, and easy maintenance. Human hair wigs are more expensive, but they provide a more realistic look and feel. Animal hair wigs are the most expensive, but they offer a unique look that is difficult to replicate with synthetic or human hair.
Editor's Note 
Just like other forms of entertainment, cosplaying is not easy. Playing a particular character becomes easier when the dress up is perfect. A good quality wig helps not only look like a character but also feel and live the way. 
So, we have put our effort into choosing the most popular characters from Anime. You can also find wigs for other characters from those very sites we have listed here. Take your time to find the best match you are looking for, it truly helps in cosplaying easily.
Most Popular Anime Cosplaying Wigs
Anogol Light Pink Cosplay Wig With Accessory for Costume Party
Click on the Image to >> See on Amazon
Heat resistant, synthetic light pink wig;
One wig with two clip pigtails and a cap;
Two bear clips included.
Do you remember Junko from Danganronpa: Trigger Happy Havoc? She is hard to forget because of her stunning appearance and outfits. The signature strawberry blonde hair with two cute bear clips is available now as a wig. You can wear it for a dress-up party or any other special event. There are a total of three hairpieces. One is a short bob hair wig with two pigtails. 
This wig is highly heat resistant. You can use a curler or straightener to change the look to achieve a different outlook. The hair quality is quite good, but for being too long, the pigtails need extra care. 
Upon wearing, spray some leave-in conditioner every now and then to moisten the hair and comb thoroughly. This should help with tangling and shedding. Yes, this hair sheds a bit, but nothing much. With proper styling and mindfulness, this wig can be used to get many different looks. 
OneDor Short Straight Bob Wig Flapper for Cosplay Costume
Click on the Image to >> See on Amazon
Inexpensive bob wig in natural black color;
Realistic and versatile;
10 inch long, and heat resistant.
This wig looks so real that it is hard to tell if you are actually wearing a wig. Its natural black color and silky short hair give the seamless look. You can wear it to get a retro look for a dress-up party or wear it with a cocktail dress at the bar, every way it makes you look like a show stopper. 
This wig is super cheap but looks very expensive. It is heat resistant, but I suggest not to apply it. The texture of the hair is just fine, no need to experiment with it. Moreover, the short length tangles less. So, it is practically a no-maintenance wig. Wear for a special event or wear daily for a casual outing. Hide your real hair underneath if it is not a good hair day. This black bob wig will save you from multiple disasters.
ColorGround Long Coral Ponytail Wig and Bowknot for Women
Click on the Image to >> See on Amazon
Coral colored wig with one ponytail;
Length:100 cm;
Big white bow knot and a cap included.
This wig is inspired by a Japanese anime character. It has an adjustable cap but is recommended for adults or girls with big heads. The bangs and ponytail are super long, I found it easier to deal with when trimmed a bit. You can also style it with gel to keep it neatly framed. 
High-quality heat resistant fiber is used to create this wig. Even in high humidity, this wig will not feel steamy and lumpy. The inner cap and lace are breathable to make you comfortable. The included knot is also high quality and expensive looking. 
Here is a useful tip: use a good amount of conditioner to store, before wearing and in between touch-ups to keep the fibers well coated. This will help the hair to last longer and look neat. For con and cosplay parties, or Halloween you can try using different hair tools to make it look different and create unique styles. 
MapofBeauty Lolita Multi-colored Long and Curly Ponytail Cosplay Wig
Click on the Image to >> See on Amazon
Color: bubble gum pink with the blonde highlight;
Length: 65 cm;
Detachable ponytail.
Among little girls, a pink wig with a cute pink outfit is very popular. Why don't surprise your loved little angel with this all-pink get up at their birthday or any other special event? Also great for comic con and cosplaying as you can never go wrong with pink. 
Now, in the case of this wig, it is an ultra-feminine wig with a big bounce of wavy at the tip. The ponytails are detachable and the bangs at the front are very long. You will look cuter if you clip the bangs with a bow clip. You can also cut it a bit for your comfort. 
However, the wig is cheap, but of high quality. For professional performers and cosplayers, this one is a must-have. This one is inspired by Kawaii characters. Keep one for yourself or present a Kawaii lover; both ways, this wig is useful.
Linfairy Men's Short Black Green Wig for Anime Cosplay or Halloween Costume
Click on the Image to >> See on Amazon
Color: Black with vibrant green;
Built-in spikey hairstyle;
Suitable for Deku imitation.
For boys, Deku is a memorable character for his remarkable transformation in "My Hero Academia". Since the publication of that series, his plain features seemed to become somewhat iconic and trendy among the youngsters. The green-black spikey hair is the first thing someone will notice in Deku. This hairstyle suits well for DJ parties and concerts, not only just for cosplaying and roleplaying. 
Please note, this wig is not recommended for long-wearing because it is somewhat uncomfortable. It lacks the lacy under-cap fabric that we see in women's wigs. Besides, to make the spikes intact for the long term, the fiber is made hard and rough. But hey, this is what we are looking for in this wig, right? Then what are you waiting for? Stand out of the crowd in any get together, party or group events by wearing this wig.
Netgo Women's Long Fluffy Loose Wave Hair Wig for Girls
Click on the Image to >> See on Amazon
Natural-looking fiber;
Available in auburn, brown-pink, purple, green-black, orange, pink and every shade of blonde and blue. 
27 inches long.
The huge range of color, highlights, and ombre style wigs from Netgo is really puzzling. I truly love all of the wigs from this collection and would keep them in my collection if I could! No matter which character you are playing, if you need really long hair with bangs, then here is it. Choose the desired color from this limitless range. 
The quality is so good, that I also recommend my clients to take their wigs from Netgo. The strands are synthetic, but it is hard to tell. Moreover, the wig is heat resistant, you can straighten it or curl it if needed. It doesn't tangle much, suitable for making beautiful updos. No matter if you are cosplaying or attending a wedding as a bride's maid, you can look instantly alluring with one of these wigs. 
IMEYLE Wig Blackish Green Color Cosplay Party Long Straight Wig
Click on the Image to >> See on Amazon
Including wig, wig cap, bow;
Length: 34-inches;
Material: 100% heat resistant synthetic fiber;
Size: 22.5 inches.
I call it a unisex cosplaying wig because it represents many characters from various renowned anime series. Sayori from Doki Doki Literature Club is a girl, but carries this hairstyle in light brown, whereas Matt from Death Note is a boy but has the same hair in black. and Mizuki from DRAMAtical Murder has dark brown hair. That is why this wig is made in so many natural and vibrant colors so that you can choose at your convenience and the character you are representing. 
The wig is super comfy and breathable. It is easy to maintain and care for as well. The spikey shape remains for a long time. If you know how to style a wig, feel free to do all the experiments you are willing to do. This high-quality wig can tolerate heat and styling without shedding in big locks. 
Read more: Clip In Hair Extensions for All Hair Types
AGPTEK 13 Inches Straight Short Bob Hair Wigs
Click on the Image to >> See on Amazon
Available in light brown, black, red, and beige white color.
My advice is to take two of this wig, one in your natural hair color and another for a dress-up party or cosplay. This wig really is a lifesaver. Though this one is a really simple straight bob wig, it matches many comic characters. Besides, it is also good for getting ready for instant meetings or dates when your hair looks like a crow'e nest. Wear this, slap some makeup and no one can tell how messy you were minutes ago!
It is shiny, but no way too glossy to look unnatural. Infact, the hair looks very healthy and conditioned. You can cut the bangs to adjust, or clip it to look more adorable and young. It also needs less maintenance for the silky smooth texture.
COSPLAZA Short Spiky Black Heat Resistant Wig
Click on the Image to >> See on Amazon
Spikey hair is the most common hairstyle for comic characters, especially for Anime. Here are black, light brown, brown, blonde and black spike wigs available in Cosplaza. Choose yours depending on the purpose. 
The hair is very thick and natural looking. It is matte, without any artificial gloss or shine so that it blends well and looks seamless. You can carry up to several characters with one wig but may require different colors. Hiro from Big Hiro 6, Keith kogane from voltron, Kenny Mccormick, fuyuhiko kuzuryuu you name it. A little bit brushing and teasing is all you need to fit in any character. The price is very reasonable, you can easily pay for more than one of these.
YOPO 28″ Big Wavy Party Costume Wig
Click on the Image to >> See on Amazon
Available colors: red, pink, rose, silver, purple, green, blue, blonde, light blonde, black and so on. 
28 inches long.
Be Elsa from Frozen with the blonde wig, or Ariel the mermaid with the red wig, or any other character of your dreams because now Yopo has offered 14 exciting colors of long, layered body wave wigs in striking colors. The wig is impressively 28 inches long and has a layer-style haircut with stylish bangs. You can modify it according to your choice. 
The hair has a matte finish, that makes it look very natural. It is also resistant to very high heat. If you wear it on a regular basis, don't forget to take proper care as improper handling may cause early shedding. Overall, the quality is good and it is suitable for long-wearing.
ANOGOL Long Straight Cosplay Wig in Dark Blue
Click on the Image to >> See on Amazon
Suitable for Anime character cosplaying;
Red, pink, sky blue, white, grey, black, brown, blonde and dark blue color available;
32 inches long.
The dark blue color looks almost black in the dark but reflects a stunning blue shade in the spotlight. Be the center of attention with this long straight wig. It will help you to dress up as Kuroho Neko, Umi Sonoda or any other multiple Anime girl character with minimal styling. Yes, you can restyle this wig as you wish to create a desirable look. 
Do you struggle with finding the right size of cosplaying wig? Don't worry, the strap included in this wig makes it wearable no matter what head size you have. From small, medium to large, it sits perfectly on every head circumference. The hair is very long, you can curl or cut it to minimize the length.
Yamia Cosplay Wig for Shoto Todoroki Cosplay from My Hero Academia
Click on the Image to >> See on Amazon
Suitable for small to medium head;
Available wigs for all My Hero Academia characters.
You will get wigs for every character seen on My Hero Academia series. Wigs for Aizawa Shouta, All Might, Amajiki Tamaki, Ashido Mina, Asui Tsuyu, Dabi, Denki Kaminari, Eijiro Kirishima, Himiko Toga,  Izuku Midoriya, Katsuki Bakugou, Jirou Kyouka, Ochako Uraraka, and Shinsou Hitoshi are made for their unique hairstyles. Three wigs are made for Shoto Todoroki. These are in Straight, short and two ponytail versions. 
All the wigs are true to color as they are made to represent specific characters. So, there will be less risk of getting a wig in the wrong color or shape. I find this bunch of wigs great for acting clubs of high school students to play from My Hero Academia in school events.
Mildiso Fluffy Curly Long Mint Green Wigs
Click on the Image to >> See on Amazon
28 inches long;
Blue, dark blue, green, purple, light purple, blonde, dark blonde and so on.
The advantage of this wig is, it is highly adjustable. It suits most adult head circumferences easily. The hair is long and thick. It comes in a tight curl, which loosen when you brush it gently. The inner cap has a breathable lace material, but there is no comb in this wig. Using a bobby pin will help to keep it in place if you plan to wear it for a long time. 
All the natural and vibrant colors are great for cosplaying different characters or for dress-up parties. Even if the hair is very long, it sheds only a little. You can make braid, bun or pigtails with it for playing different characters.
Cosplay Short Brown Anime Party Wig
Click on the Image to >> See on Amazon
Suitable for Uraraka cosplaying;
It does not require modification.
This wig has made becoming Uraraka the easiest at its best. You don't have to trim the length or the bangs, don't have to style it further. Just wear it, wear the dress and you are all set for the cosplay. 
The wig is very natural and thick. It covers the weft underneath perfectly for a seamless look. This long bob hairstyle is also good for casual meetings, vacation, family events and many more. Thanks to its natural color. Just make sure it suits your skin tone well. In this site, you will get wigs for other Anime characters as well. It is good to choose character-driven wigs rather than random ones because the random wigs need modification later.
Old Lady Cosplay Set
Click on the Image to >> See on Amazon
Set includes a grandmother wig, wig cap, granny glasses, eyeglass chains, cord strap, and pearl beads.
In this set, you will get all the things you need for an old lady cosplaying. The wig is curly and sparse to make it look realistically old. Other accessories enhance the old appearance to a greater extent.you can also find old lady wigs of different texture and shades to choose from. Pick one that looks natural on you. 
The drawback is, it does not fit well on big heads. That's because the strap is not stretchy. You have to use bobby pins to fix this wig in place so that the cap underneath does not show. Otherwise, it is very comfortable to wear in hot climates.
JoneTing Long Curly Synthetic Orange Wig for Princess Costume
Click on the Image to >> See on Amazon
24 inches length;
Suitable for different Anime and Disney characters.
The color of this wig is more of a burnt-orange, not orange. It reminds me of the princess from the Disney movie 'Red'. it is fluffy and curly just like the hair we see on that little princess. The n=hair comes in a box, tied up, upon brushing it enhances its volume. 
It is long and curly, but to my surprise, this wig does not tangle much. The volume is great to hide the under-cap. There are no bangs to hide the hairline, but it does not need one. The hairline is crafted perfectly to make it appear natural as it is. You can become Merida from Anime or Red from Disney wearing this wig.
How to Maintain Cosplaying Wigs?
Just the way you maintain almost any other synthetic wig. All the wigs come with instructions to care and wear it properly. You must follow that instruction to make the wig last longer. Here are some tips I can share that may not be written in the instruction. 
Always put the wig on a wig stand when not in use. 
Clean the wig after receiving it to get rid of the awkward smell. 
Follow the instructions while cleaning. 
Dry completely the wig before wearing, styling or brushing. 
Use heat less than 70-degree centigrade for styling. 
Use detangling spray and wig brush for detangling long wigs.
Read more: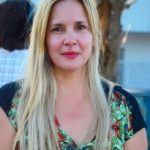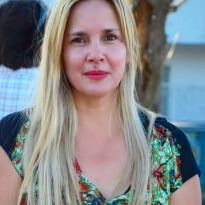 Guys, I am Camila Avery and I love to help my mom to do indoor & outdoor activities. As a lady, I have passed my time on gardening, home improvement, and personal or self-care. I have acquired some degrees in outdoor recreation, beauty, and hair care. It is not easy to work with top-level professional beauty experts. But, I got that opportunity and experimented with different hair extensions, hair colors, and cuts.