When going on a winter camp, there are things that have to be taken as camping essentials. If you miss one of the items, it could turn your camping experience into a miserable memory.
In freezing temperatures, it's hard to stay outside. But many people enjoy camping in the winter. Skating, ice fishing, sledding, there are so many activities to enjoy that you can't do at another time of the year except winter.
While enjoying the surroundings and taking part in the activities, there is a big chance you could get sick in the minus temperature, if not taken care of properly.
Here, we've arranged a quick checklist of 12 must-have winter camping gears, so you can get your packing done within the least amount of time without missing the essentials.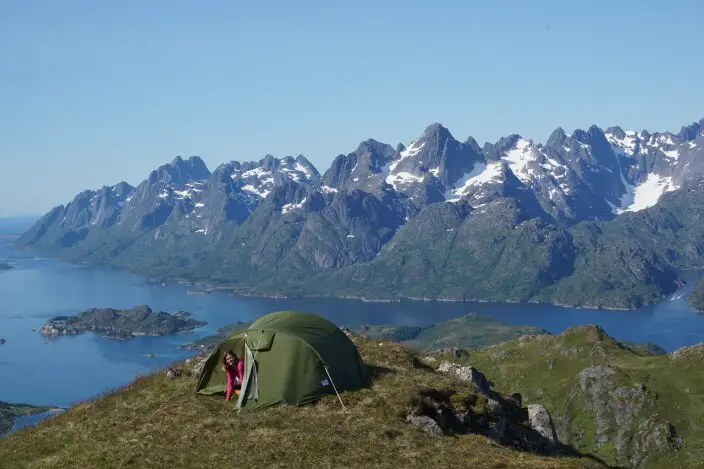 12 Must-Have Winter Camping Gears/ Equipment
4-Season Tent
Cold-Weather Sleeping Bag
Insulated Sleeping Pad
Cooking Elements, Stove, Fuel, and Stove Platform
Headlamp
Ice Axe & Snow Shovel
Winter Clothing
First Aid Kit
Snowshoes & Ski Boots
Thermos
Balaclava or Neck Gaiter
Snow goggles
Although there's a whole bunch of things you can take on your winter camping trip, we've given a list of twelve things that you must not miss to make the most of your trip
1. A Four Season Tent
Now, what is a four-season tent? If you're new to this word, then it's a tent suitable for extreme weather, like- freezing temperatures, heavy snow, and powerful wind or storm. Now, as winter is at its extremest in some places, this is the tent you'll need for a pleasant camping experience.
A four-season tent is made of nylon, it'll give you warmth and keep you away from the harsh weather. Moreover, this tent prevents snow from dripping inside your tent. It's a must-have winter camping gear to carry into locations, where winter is freezing, snows badly, and has the possibility of winter storms!
While there are two options available- trekking poles & freestanding, go with the freestanding in deep snow, as the other one tends to sink.
When choosing a tent, ensure that it comes with a vestibule, an outer layer, or a corridor-like portion of the tent, which prevents the cool air from getting into the tent's canopy or main body. Meaning it keeps the inside warmer.
Though some campers might want to build snow shelters, you need a lot of practice and must have the experience to build an insulating, and storm-proof one! Hence, we advise bringing the tent if you're a newbie.
2. Cold-Weather Sleeping Bag
You need a special kind of sleeping bag for winter camping to keep yourself warm and crisp at a freezing temp. A cold-weather sleeping bag does the very job that it requires.
These bags come in various shapes: rectangular, semi-rectangular, mummy, and double bags. Before buying one, try them all to choose the specific one you want that is comfortable for you. When choosing a winter-specific bag, consider the given characteristics: 
Down/ Synthetic Insulation
Dries fast when damp
Lightweight
Non-allergenic
Water-resistant
Easy packing
Durable
3. Insulated Sleeping Pad
One of the significant winter camping essentials that can't be neglected. After a long day of activities, most campers would like to sleep comfortably in their tent. Sleeping pads provide a cozy sleeping surface along with insulation from the freezing temperature of the ground. Moreover, you need more insulation when camping in the snow. 
An insulated sleeping pad is as important as a sleeping bag. It works as a buffer between the body and the cold base. Sleeping pads with an R-value of 4 or higher are preferable for winter camping, because the higher the R-value, the more insulation you get. 
Insulated sleeping pads are made of closely bonded foam cells that insulate your body temp and keep you warm. A moderate or high R-value self-inflating pad or air pad should be enough to keep you warm and insulated. You can lay it underneath your sleeping bag or sleep on it, putting it in the bag if it is water-resistant. 
Before keeping the pad inside the sleeping bag, make sure the bag is spacious enough to hold the pad. It is a crucial fact that you could lose some of the insulation in your sleeping pad.
4. Cooking Elements, Stove, Fuel, and Stove Platform 
Food is important, even more in the case of high-performance activities. When camping in cold weather, you need more energy to keep your body warm. Take enough cooking ingredients along with you so that you may get sufficient food for everyone, even during a prolonged stay.
Though you can carry dehydrated foods, you no longer have to eat them if you carry one of the camping stoves from the numerous on the market. You can make easy meals on the stovetop.
Canister stoves are easy to use since the enclosed burner works faster than an open stove, which is a big plus on a windy day. You'll require liquid-fuel stoves for temperatures below the freezing point.
We recommend bringing enough fuel depending on your stay. But if you're unsure of how much you'll need, here's an idea of what you might need. An 8-ounce canister fuel lasts for more or less 3 hours. Substantially, the fuel may last for that time on the highest heat.
For two campers, you may use that amount for two days for a fast-prepared meal, but don't forget to bring an extra can for an unprepared extended stay.
5. Headlamp
A headlamp is a must-have camping item around all year, especially in the winter when days are short. It gets darker soon enough to enjoy the time properly. If you're planning outdoor activities like- skiing, caving, hiking, snowshoeing, mountaineering, or mountain biking at night, get some headlamps with rechargeable batteries.
There are varieties on the market at a reasonable price. Try to pick the one with the most brightness and durability. Bring some backups along with you as cold temperatures wear out batteries at a faster pace.
Tip: Use lithium batteries as they perform better than alkaline batteries below freezing temp.
6. Ice Axe & Snow Shovel
Accidents can occur at any moment in life. When camping in the winter, be careful of avalanches and snow walls or caves that may collapse. Don't wait for the professionals to come. Sometimes a little promptness can save a life.
A snow shovel is an important life-saving piece of equipment for avalanche rescue. You can also dig snow to build walls or a snow kitchen and a snow shelter. Pick a lightweight but sturdy shovel.
An ice ax is necessary for winter hiking and mountain climbing. This safety essential works as a balancing guide when you climb or as a brake when you're glissading.
7. Winter Clothing
Basic winter camping clothes may include- hats, gloves, woolen socks, a hooded jacket, a hardshell jacket, hardshell pants, etc.
Layering: Winter clothes consist of three layers of clothing. Depending on the weather severity, the layers may include- the base layer, mid-layer, and outer layer.
Though synthetic clothes would be a cheaper option as a base layer, you may also pick any woolen variety for comfort. At the freezing temperature, pick a heavy base layer for both the top & bottom for a two-day journey. If you plan to stay longer, pack accordingly. Pack a synthetic variant for mid-layer like- fleece or puffy jacket for its insulating competence. 
As for the outer part you can choose from softshell or hardshell jackets. When a winter jacket will not be enough to keep you warm, a hard-shell jacket may do the job. This versatile piece of cloth will also work as resistance against sleet and rain while worn with a rain jacket, and provide you more warmth.
When comparing hardshell to softshell, both have their purposes to fulfill. Softshell is relatively lighter in weight, and relatively less warm. Softshells are made of stretch woven fabric. In the case of durability, it lasts longer than the hardshell. That's because the hardshell jacket's fabric tends to rip faster.
Not only does your upper part need clothes from freezing, but you also need to bring hardshell pants for your bottom as well. A pair of good weather-resistant hardshell mountaineering pants will keep you crisp and warm. Winter trousers should be thicker than your regular hiking pants. 
A Winter hat or beanie is a must-have winter camping item. Especially at night, you must cover your head to retain body heat. Pack both heavy and light ones to switch between daytime activities and nighttime.
Socks and sock liners are considered essential winter clothing. Always bring extra pairs. Since you'll be involved in various activities, you may want to put on a new pair of socks at the end of the day. Pick woolen socks instead of cotton. 
Gloves are another essential in your winter camping clothing list. Pack a few waterproof and liner gloves to do the necessary task without getting frostbite.
8. First Aid Kit
Ah! An essential thing you can never miss. Whether camping in the summer or winter, you must carry a first aid box. Though there is a chance of serious injury in the rough mountains, you need to handle the situation by providing first aid. Therefore, keeping a first aid kit at hand will help you to provide the initial care the injured person may need. However, in case of an emergency seek professional medical help ASAP!
You can carry a few basic medications, bandages, antiseptic, and cotton balls in a first aid box. You may find pre-packaged first aid boxes on the market as well.
9. Snowshoes and Ski Boots
Winter camping seems to be incomplete without snow. In snow, snowshoes are essential to walk on the deep sinking ice paired with a good pair of waterproof hiking boots.
But if you aim for skiing, you need to bring ski boots along with other skiing materials.
10. Thermos
It's not a pang of guilt if you want to enjoy a steaming cup of coffee in the middle of your trek, or a cuppa hot choco before sliding into bed. A thermos is there to help you out with hot water. Besides, brewing your morning tea becomes easier with it.
A thermos can keep any liquids hot for up to 12 hours, some may even more up to 24. Especially since it turns out to be a necessity when you're camping in the winter.
11. Balaclava or Neck Gaiter
A balaclava covers the head and neck area except for the eyes. It maintains the body heat by not letting it escape through your head. The breathable material of the balaclava prevents fogging on goggles.
If you're into skiing or snowboarding, you need a balaclava to protect your face and neck from the sprinkling snow. The facemask will keep your face safe from frostbiting and winter sun, saving the neck and ears as well. 
12. Snow Goggles
Last but not least on the list, are glacier goggles or more commonly known as snow goggles. You'll need them to prevent snow blindness. Snow is a high UV ray reflector as is water and white sand. Snow blindness, also known as photokeratitis or arc eye, can cause serious issues to your eyes, making you blind for hours, even for days. It is a must-have on your winter camping list. But don't replace your sunglasses with snow goggles.
FAQs
What Type of Insulation Material is Recommended for Winter Camping?
The best type of insulation material for winter camping is synthetic insulation, such as down, synthetic down, PrimaLoft, or Polartec. These materials are designed to be lightweight and highly compressible, so they won't add too much extra bulk to your camping gear. They also provide excellent warmth-to-weight ratios, so they won't weigh you down while you're out in the cold.
What Type of Heating Source is Recommended for Winter Camping?
The most recommended type of heating source for winter camping is propane. Propane is a clean-burning and efficient fuel that is easy to transport and use in a variety of camping settings. Propane heaters are also safer and more reliable than traditional open campfires.
Can You Use a Four-season Tent All Year Round?
The name implies that 4-Season tents can be used all year long, but that doesn't mean it's going to work. Yes, you can use a 4-Season tent in the summer, but we wouldn't recommend it. They're designed to keep out the wind so your tent won't have proper ventilation in the summer and you will get hot.
Do You Need Two Ice Axes or One Enough?
When you plan to go through a vertical terrain, you may need two axes, but normally one is enough.
How Long Should My Ice Axe Be?
The average length of your ice ax should be above your ankle but below the half of your calf while standing straight holding the ax by the head. 
Should You Carry Sunscreen for Winter Camping?
Yeah, undoubtedly! You should carry sunscreen and lip balm along with other personal hygiene and skin care items & toiletries. Cause even in winter you may get a sunburn.
Conclusion
Though winter has the most hostile weather of the year, it is an amazing time to enjoy the outdoors if you have the right gear. A sophisticated preplanning and adequate equipment can make your winter camping experience one of the best of your life.
In winter, nature has a completely different scenario to present. So, don't miss this great opportunity to make the most of your vacation. This winter enjoys the outdoors to your fullest. Happy camping!
You May Like These Resources: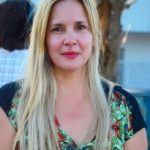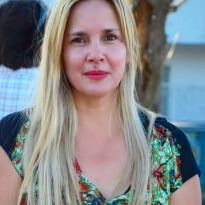 Guys, I am Camila Avery and I love to help my mom to do indoor & outdoor activities. As a lady, I have passed my time on gardening, home improvement, and personal or self-care. I have acquired some degrees in outdoor recreation, beauty, and hair care. It is not easy to work with top-level professional beauty experts. But, I got that opportunity and experimented with different hair extensions, hair colors, and cuts.