As a hiking buddy, you must be wondering about appropriate hiking clothing between pants or shorts. Actually, it is a never-ending debate. 
Hiking is a great source of enjoyment, no doubt. But it can be equally dangerous if you are not well prepared- especially when it comes to clothes or hiking shoes. 
It is not always about personal proneness. Sometimes you have to think rationally and be prepared based on the weather, location, topography, temperature, comfort, protection, etc.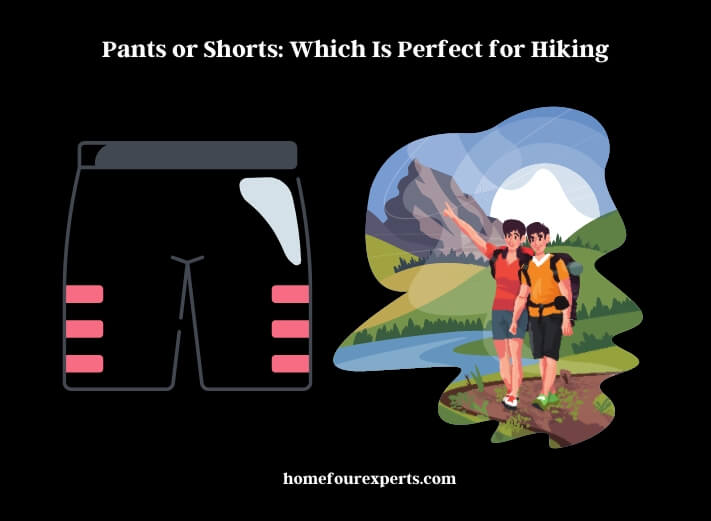 As an experienced hiker, I can easily determine the differences between shorts or pants in hiking. But I prefer to let you discover the conveniences and inconveniences of both and then decide all by yourself which one should be your companion. 
Without further delay, let's discuss the key points below.
Pants in Hiking
In the outdoors, the most crucial concern should be your safety, isn't it? For that matter, pants are the best possible outfit for a hiker. 
Not only do they look great in terms of appearance but also they provide the ultimate protection covering your legs thoroughly. 
There are more benefits as well. You can have adequate storage pockets to have all the necessary things within your reach. 
Whether the weather is chilly or there are unforgiving overgrown greeneries, a pair of pants would keep you protected. 
There are some other potential dangers in the hiking grounds. You never know what is in store for you when you are hiking on unknown terrain. There might be snakes, mosquitoes, bugs, ticks, poison ivy, and whatnot. Only pants can save you from these unwanted infections. 
You will be able to keep yourself clean from the specks of dirt even after hiking a long trail.
Just taking a shower will make you feel fresh.
Again, if you are climbing a rough headland, what can be more convenient than pants? They will prevent any scratches or bruises on your body. No thorns or rocks can affect you if you are wearing a good pair. 
But there are some shortcomings too. In boiling hot weather, pants are truly uncomfortable. They will make you keep sweating and losing energy. After all, comfort is seriously significant while hiking. 
That's the reason many people opt for shorts over pants. Because they don't want to feel suffocated while enjoying the serenity of mother nature. 
On that note, let's explore how the shorts will perform for a hiker. 
Shorts for Hiking
Are you a minimalist when it comes to packing for outdoor camping? Then, shorts are your best bet.
While hiking, ease and alleviation are equally important as protection. If you cannot enjoy your journey, what's the use of hiking? So, if shorts can produce those easements, why not try them?
Of course, they are not appropriate for deadly cold weather. But in the summer days, the lightweight and lenient features of the shorts are the things you want. Especially when you are on the trail where you are battling against the adversities of nature. 
Even in the moderate winter climate, shorts can be chosen. Because you keep moving your legs while hiking. So, cold cannot affect them much. But things get changed in the rain or a snowstorm, of course.
Even during rainfall, shorts are sometimes more preferable to pants. Your legs will get wet and the clothes will not stick to the body. It will let the legs dry quickly when the rain stops.
Shorts are not suggested if you are at a high slope in a heavy wind. These kinds of environmental circumstances do require additional defense and pants can provide that.
To avoid infectious worms like bugs or mosquitos, you can carry ointment or repellent. Though you cannot avoid severe injuries with shorts, the flexible and flattering outfit will allow you free movement when needed. That's the USP of the hiking shorts, I guess.
Pants or Shorts: Which Is Perfect
Now, it's time to decide the winner of this ultimate race. This is probably the most popular question among the hikers, the most controversial as well- pants or shorts are more convenient for hiking?
As for my experiences, I will go for team pants most of the time. At an unknown terrain, safety should be prioritized first. And pants will easily outperform shorts in this regard as they will create a barrier between the legs and the injurious elements like plants, thorns, hard rocks, tree barks, crawlers, etc.
If you are going to hike on a ship-shaped terrain in warm weather, shorts will do no harm. Rather, they will be perfectly pertinent to give you the much-needed coolness on a hot hiking journey.
Also, you can rely on shorts if you are hiking at a low altitude. 
However, pants provide protection and shorts provide satisfaction. As a hiker, it's up to you to decide whether you want safety or satisfaction. 
I personally prefer pants as a regular hiker because they provide full coverage protection in any adverse situation.
Features Should I Look for When Selecting a Pair of Hiking Pants or Shorts
1. Durability: Look for durable fabrics, such as ripstop nylon, polyester, or canvas, that can stand up to the elements and abrasive terrain.
2. Comfort: Look for pants or shorts with adjustable waistbands, articulated knees, and a gusseted crotch for maximum comfort and mobility.
3. Water Resistance: Look for pants or shorts with a Durable Water Repellent (DWR) coating to keep you dry in wet conditions.
4. Pockets: Look for pants or shorts with multiple pockets to store your phone, wallet, and other items while on the trail.
5. Ventilation: Look for pants or shorts with zippered side vents or breathable mesh panels to keep you cool on hot days.
6. Lightweight: Look for lightweight materials that don't weigh you down while you're hiking.
7. UPF Protection: Look for pants or shorts with a UPF rating of 50+ to protect you from harmful UV rays.
Viable Options
If you are not satisfied with any of the two options, there are some alternative ways. You can go for the convertible pants that can be easily converted to shorts when needed.
These pants usually come with zippers and let you zip or unzip based on your preferences. The zippers at the 2/3rd point of the legs are an amazing amalgamation to let the hikers enjoy the conveniences of both shorts and pants. The inbuilt belt, super lightweight feature, and quick-drying capability are much more desirable by the hikers.
Otherwise, you can choose to wear tights under your shorts. These will give you ease and indemnity at the same time.
FAQs
1. What Are the Benefits of Wearing Pants While Hiking?
Pants provide a full coverage protection from the elements such as sun, wind, cold, and insects. They can also shield your legs from potential scratches or injuries caused by branches, rocks, or other obstacles on the trail. Many hiking pants come with additional features like water resistance or zip-off legs, offering versatility in changing conditions.
2. Why Might Shorts Be a Better Choice for Hiking?
Shorts provide more breathability and freedom of movement, which can be beneficial during strenuous hikes in warm conditions. They also tend to be lighter, which can make you feel less burdened. Additionally, if you'll be crossing streams or facing wet conditions, shorts will dry faster than pants.
3. How Can I Choose Between Pants and Shorts for a Hiking Trip?
Your choice should be based on a combination of the hiking conditions, personal comfort, and your own experience. Consider factors like the weather forecast, trail condition, potential exposure to harmful plants or insects, and how comfortable you are in each type of clothing. For instance, if you're hiking in cold, wet, or heavily wooded areas, pants may be preferable. Conversely, shorts might be the better choice for hot, dry, and open trails.
4. Are There Hybrid Options Between Pants and Shorts for Hiking?
Yes, there are convertible pants available that feature zip-off legs, which can transform the pants into shorts and vice versa. This can provide you with the versatility to adapt to changing weather and trail conditions. However, the zippers may add a bit of weight and some people find them less comfortable than standard pants or shorts.
5. Is There a Specific Material Recommended for Hiking Pants or Shorts?
Hiking clothes, whether pants or shorts, are typically made of synthetic materials like nylon or polyester. These materials are lightweight, quick-drying, and durable. Some options may also include a degree of spandex for added stretch and mobility. While cotton can be comfortable, it is generally not recommended for hiking since it absorbs and retains water, which can be uncomfortable and potentially dangerous in colder conditions.
Closing Notes 
So, what do you prefer as a hard-line hiker – defense or lenience? As I have already discussed, the first one comes with pants and the latter relates more to shorts.
As a freedom lover, many hikers opt for shorts in hiking. They basically prefer the hassle-free movements of their legs. But what about safety?
You must be safe first to continue hiking, right? So, considering a good pair of pants as your go-to hiking clothes will decrease half the chances of getting injured. Isn't it a great advantage just by choosing a particular attire? What do you think? 
While choosing between pants or shorts, you should also focus on the material. Try not to choose the cotton fabric. Also, lightweight and durable material should be your concern. 
Furthermore, try to calculate the temperature beforehand of gaining elevation while hiking. This also determines the types of clothes you should wear.
Regardless of your personal favoritism as a hiker, safety should always win over coziness in terms of hunting for an outdoor outfit.
Read more: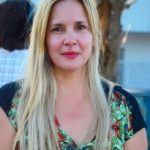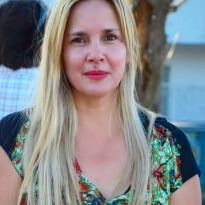 Guys, I am Camila Avery and I love to help my mom to do indoor & outdoor activities. As a lady, I have passed my time on gardening, home improvement, and personal or self-care. I have acquired some degrees in outdoor recreation, beauty, and hair care. It is not easy to work with top-level professional beauty experts. But, I got that opportunity and experimented with different hair extensions, hair colors, and cuts.