Are you willing to have some magical experience of camping? Some people think that rain will ruin their camping experience and wait for good weather. But no weather should be considered as "bad" for a real camping lover. You should keep in mind that rainy, sunny or cold- all them are different types of awesome weather.
So, if you want to enjoy the beauty of rain during camping, some adventurous experiences will add to your life. If you are looking for some tips to prepare yourself for camping in the rain, you are in the right place. In this article, we will provide some awesome tricks to make your camping more colorful.
Preparation for Camping in the Rain
Find an Appropriate Tent Position
Select a place with little elevation as your campsite. It will not be a pleasant experience to wake up in the morning and find yourself in the midst of 2-3-inch water. So you have to find a place that is quite high from the normal area. Don't select a place beside a river or lake.
The tent should be set at a slight slope so that rainwater can flow.  You should avoid the place under a tree because raindrops will keep plopping even after the rain has stopped. Select a tent bigger than an ordinary one because you may have to stay quite a long time inside the tent to avoid the rain. It would be boring if the inside space of a tent is not sufficient.
Read more: Hunter Key Biscayne Ceiling Fan
Dig a Ditch Around Your Tent
This can help you to prevent the flow of water near or inside your tent. Making an outlet for the ditch may help to pass water instead of filling up the trench.
Prepare Your Backpack
While packing your backpack, keep in your mind that you are carrying everything not only for survival in a rainy environment but also for enjoying the trip. You need to carry a waterproof tent. Additional dry bags are also needed for protecting electronics, clothes, and other necessary stuff. The other things you have to carry are:
1. Headlamp
Due to gloomy and dark rainy environments, you need to carry a headlamp.
 2. Sleeping Mat
The ground where you set up your camp will obviously be wet and cold on a rainy day. So, a warm and thick sleeping mat is needed to carry. 
3. Sleeping Bag
The sleeping bag should be warmer than an ordinary one to protect and insulate yourself from cold rainy weather. 
4. Tarp
Carrying a tarp is a must if there is a chance of heavy rainfall. During heavy rains, a waterproof tent may not be sufficient. The tarp should be installed over your tent for protection. An extra tarp can be taken in the case for another purpose like protecting the ground in front of a tent from becoming muddy and slippery. 
5. Warm Clothes
The normal temperature falls down during rain. So, you have to carry some comfortable warm clothes with you. 
6. Rain Jacket and Pant
These are necessary if you want to avoid wet miserable feelings and don't want to get your clothes soaked. Carrying a quality jacket and pants can ensure you stay dry and feel comfortable even during heavy rain and storm.
Dry Your Tent When Possible
It's tough to find sunlight on a rainy day. But when there is a break in the rain, don't miss the chance to dry your tent and wet clothes. Dry your stuff properly before starting camping. 
Don't use cotton cloths: Cotton fibers are very difficult to dry even when there is no rain. So don't wear any cotton clothing during camping. Use lightweight dresses that are easy to dry and use. 
Bring Waterproof Shoes
Anyone can feel measurable with wet feet and having water inside your shoes may be the worst feeling ever. So you should bring waterproof shoes with you during camping in the rain. 
Make your own outdoor kitchen: Though it is tough to arrange a fire and start cooking during rain and storm, don't attempt to cook inside your tent. Bring a large tarp and make a kitchen beside your tent. Cook delicious food and enjoy awesome rainy weather.
Preparation for Campfire
Campfire is the main attraction for a camping lover. But the most difficult and almost impossible task for anyone is to make a campfire during rain. So here is a list of some starter accessories to start a fire on a rainy day:
Candles
Waterproof Lighter
small Timber and firewood.
Start the fire on a dry surface and ensure that the timber doesn't get wet. Make the fire from the bottom-most part by using your waterproof lighter.
Having Enough Calories
Though temperature decreases during rain, the human body starts to burn more calories to maintain body temperature. So, having food containing sufficient calories is recommended. Fruits containing vitamin C will help you to maintain your energy level. Fish, egg, or cheese should be included in the meal to defeat your tiredness and fatigue.
Ensure Proper Ventilation
Though it is difficult if it is raining, prepare a small window that blocks rainwater to get into the canvas. Just ensure that there is a way that allows the airflow properly.
Indoor Games
You should carry indoor game elements like monopoly, cards, and so on. You may have to stay quite a long time inside the tent if there is heavy rain outside. To make those moments inside the tent enjoyable, indoor games would be a better option. You can also carry storybooks or portable small sound boxes with you.
What Type of Emergency Supplies Should I Pack
When assembling an emergency supplies kit, it's important to consider the specific needs of your household and the types of emergencies that are most likely to occur in your area. Some basic items that should be included in any emergency supplies kit are:
Water: at least one gallon per person per day for at least three days.
Non-perishable food: at least three days' worth of food that does not require refrigeration.
First aid kit: including bandages, gauze, pain relievers, and other basic medical supplies.
Flashlight and extra batteries.
Whistle: to signal for help.
Dust mask or bandana: to help filter contaminated air.
Plastic sheeting and duct tape: to create a shelter or to seal windows and doors.
Battery-powered or hand-crank radio: to stay informed of emergency updates.
Multi-purpose tools: such as a knife or pliers.
Personal hygiene items: such as soap, toothbrush, and sanitary supplies.
It's also a good idea to include copies of important documents, such as identification, insurance policies, and emergency contact information in your kit.
Additionally, consider items specific to your location and emergency situation such as extra clothes, blankets, and medications.
How Can I Stay Safe During a Thunderstorm
During a thunderstorm, it is important to take steps to stay safe. Here are a few tips:
Stay indoors as much as possible.
Avoid using electrical equipment or appliances.
Avoid taking showers or baths.
Stay away from windows and doors.
If you are outside and cannot find shelter, avoid standing under tall trees or other tall objects.
If you are driving, pull over and stay in your car with the windows closed.
It is also important to be aware of severe thunderstorm warnings and to take them seriously. If you are advised to take shelter, do so immediately.
Conclusion
The most significant ability of a hiker is to realize when to stop. "Safety first" should be the main thing while camping. Check the weather forecast again and again. If there is a chance of a heavy storm or thunderstorm, just cancel your plan. Camping is for enjoyment, not taking it as a challenge.
You Might Also Like: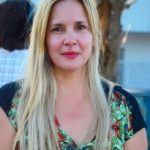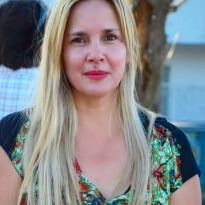 Guys, I am Camila Avery and I love to help my mom to do indoor & outdoor activities. As a lady, I have passed my time on gardening, home improvement, and personal or self-care. I have acquired some degrees in outdoor recreation, beauty, and hair care. It is not easy to work with top-level professional beauty experts. But, I got that opportunity and experimented with different hair extensions, hair colors, and cuts.