Woodwork professionals always emphasize on some vital elements to look at associated with refinishing wood floors. It's a big deal in terms of cost, time and complexity of work. Therefore, when you are planning to refinish your wood floor, it would be wise for you to take those aspects into account before implementing your project. This measure would give you the highest satisfaction in terms of cost-effectiveness, quality of work and durability of your refinished wood floor.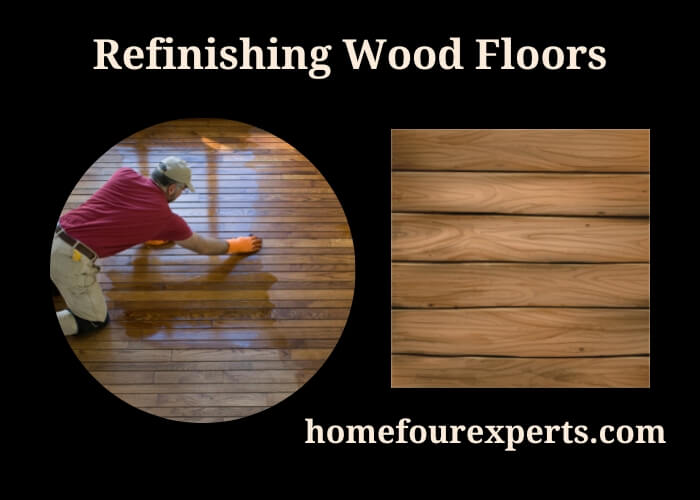 However, today I'm going to discuss a topic on "refinishing wood floors, 7 things to know" so that you become aware of those facts and make informed decisions. It would help you choose the best option for your floor from the list of different refinishing wood floor options before commencing your project.   
1. Assessing if Refinishing is Necessary
Before planning on refinishing the wood floor, the primary task is to carry out a systematic assessment on the condition of your floor including extent of dullness, intensity of scratches, wideness of cracks and quality of wood etc. This assessment would help you determine if your floor really needs refinishing. Because when you are thinking of refinishing, your floor may not need such hectic work like refinishing to go through to regain its original state. 
Simple kinds of applications like screening, scoring, light sanding, and fresh finish may help revive the lustier look of your wood floor. On the other hand, it's also a matter of fact that sometimes the condition of the floor appears to be so dull that there is no option but to refinish in order to regain its original beauty. 
2. Determining Thickness of Wood
It's extremely important to determine if the thickness of wood of your wood floor is quite reasonable to refinish. One of the most essential tasks before refinishing is sanding. As we know, each sanding of a wood surface affects the thickness of wood, meaning after each sanding, wood loses its thickness to some extent.
Eventually, refinishing the wood floor multiple times is strictly prohibited in order to retain the reasonable wood's thickness of the wood floor. Some categories of hardwood floors have the eligibility to be refinished for a maximum twice. Only experts can determine if your wood floor has a minimum 1/32inches of thickness, which is considered to be eligible for refinishing.
3. Costing and Project Length
Costing for refinishing wood floors is one of the areas of concern for the people to decide whether they would finally go for such a project. The estimated cost is quite high depending on the size of the floor and applications to be used for accomplishing the project. The major applications include cleaning, sanding, staining, and paintings, etc.  
The project length could be at least 7-10 days depending on the category of extensive work and complexity of your project. Also, you always should have a plan to move somewhere else for uninterrupted project work during the project period. 
4. Best Time for Finishing
Monsoon is the best season for wood floor finishing work. So when you start planning for your project, always consider the rainy season instead of winter or summer as these seasons are not favorable for such work.   
5. Contracting Company
As a refinishing wood project is associated with quite a number of steps to go through, it would be wise to think of contracting a company to take care of your wood floor to refinish. As wood floor finishing is time-consuming and labor-intensive work, few important steps are closely linked to the project including sanding, mending, staining, and final coating over the floor. All these steps even may take more than a week, depending on how extensive the work is. 
DIYers are openly discouraged to implement such sensitive and costly projects as they don't have enough experience as this project needs to render a professional-grade performance. In addition, if any mistake is made at the stage of sanding, staining or painting, etc. it would cost much higher to fix the mistakes.   
Before contracting a company, assess their feasibility in terms of costing, experience, equipment and reputation etc. Check out the issues related to managing dust control procedure and polyurethane to be applied. For hiring a company, you can also go through the bidding process.
Another important aspect is having an "Agreement" with the company, including the certification and payment method for each work. Contract a company who has a license for such work in your area.   
6. Moving out Plans
It's always good to have a plan well in advance to move somewhere else from the project premise during the project period for uninterrupted project implementation. If you stay at the project premise, it would hamper the smooth project work in many ways. Walking on the prepared or finished surface is strictly prohibited. As altogether the estimated time may require 7-10 days to accomplish the project depending on the extensive work and complexity of the project, it's recommended to have a moving out plan well in advance.   
7. Choosing Color for Coating
It would be great if you select a color option for your wood floor. The color option could be rich mahogany, chocolate brown, gray or dark oak, etc. which are considered to be a standard color choice for wood floors. It's to be noted that darker colors may seem to be potential to hide dirt, but in reality, they rather make the dust particles more visible. 
Also, take into account, having a plan for staining would increase your cost a little higher. Upon finishing the wood floor, the final touch up with the paint would be a great idea to have a glossy or non-glossy look depending on your choice. 
Concluding Remarks  
I hope you have already realized reading this article how important it is to consider the basic elements while thinking of refinishing your own wood floor. I have mentioned earlier in my article that the refinishing project follows some important steps, including cleaning, sanding, staining and painting etc. As it's a very costly and complex work, it's recommended to hire a reputable company to do this work. If you dare enough to do this work by yourself, it might not be a good decision as it involves a huge cost and challenges the technicality of the work.  
However, before making your decision, you just have to put careful thought on all the aspects I have discussed in this article so that you can come up with the best decision. Also, carefully consider whether you refinish the entire floor or a part of it depending on your floor condition. Sometimes instead of the entire floor, partial refinishing also could give you a desired result to have a great look to the entire floor of your house. 
Always keep a plan well in advance to move out of your project premise for the project period to have a hassle-free and uninterrupted accomplishment of refinishing wood floor work. 
If you need more information, you are most welcome to contact us at your earliest convenience. I would expect you to keep sharing this article with your friends as much as possible so that we become able to provide our excellent clients' service to more people like you.   
You might also like: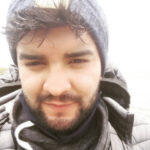 Hi, I am Eric Devin and I am a professional interior architect. Since childhood, I've always enjoyed DIY projects! And, I have loved to solve simple household problems using essential tools and equipment. I have also acquired a lot of information about basic household tools settings by working with contractors.