On one hand, fire hair is very easy to manage because of it its very little blow-drying. On the other hand, it's a little bit difficult to add gorgeous-looking volume that looks natural. You can make your fine hair curly but it will barely hold for a long time.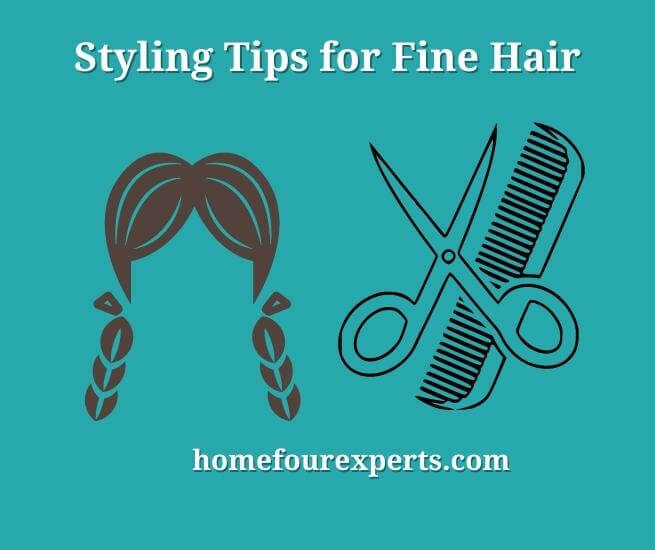 Sounds frustrating? Well, you are not alone. A lot of women with fine hair got the same problem. Almost all of them want to add a little bit of volume and texture that will be long-lasting.
So, if you have been desperately looking for styling your fine hair – you are in the right place. In this article, I will talk about how to add volumes to your hair, how to hold the curls long enough, and much more!
7 Styling Tips for Your Fine Hair
Like you, I have fine hair too and I have spent so many days researching how I can make my thin hair looks a little bit better. I did a lot of trial and error basis experiments too! I read lots of tips shared by lots of beauticians (a few of them were celebrity beauticians). I found some of these tips effective!
Here is the list of 7 fine hair styling tips that are proven to be effective and I believe you will find them useful too. Read these tips first and thank me later.
1. Using Volumizing Shampoo and Conditioner
Yea, there are a lot of them in the market and I must say almost all of them work. However, since you have fine hair, try to buy lightweight volumizing shampoo and conditioner only with moisturizing ingredients. These types of shampoo and conditioner help your scalp to produce more oil to solve the drying problem.
2. Right Usage of Conditioner
Using a conditioner daily whenever you wet your hair is a good idea. But don't let the conditioner touch the scalp! That will make you look greasy. Apply conditioner only from the mid-length of your hair to the ends. To simplify the frizz-free air-drying of your hair after the shower, you can scrunch your hair with conditioner whenever you are in the shower.
3. Get Rid of Buildup
Whatever hair products you use; will leave a product buildup in your hair. You should get rid of that buildup using a clarifying shampoo. Using that shampoo once a week is recommended. Normally, these shampoos are keratin enriched. So, you will have smooth hair!
4. Apply the Blow Dryer
Fine hair tends to air dry easily and they look smooth. But skipping the blow-dry is a bad idea when you want to add volume to your hair. Whatever volumizers you got or intend to buy, blow drying is a must to activate it with heat. Apply any root lifter of your choice while blow-drying.
5. Apply Good Dry Shampoo & Highlights
Since you have fine hair, dry shampoo will be your new best friend. Dry shampoo helps to hold the volume for a long time. The result will be much better than using any hairspray.
Likewise, adding highlights helps to add extra texture and volume to your fine hair. But be aware of overdoing it because it may weaken your hair. Sadly, added volume using dry shampoo won't last long. So, keep dry shampoo in your vanity bag for on-the-go touch-ups.
6. Use Clip-in Extensions
Don't make mistake of knowing that clip-in extensions just add length, they add some volume too. They make your hair looks fuller and thicker as well. But that all depends on how intelligently you use them to have a seamless look.
7. Beware of Hot Tools
Creating waves on fine hair is tricky but you gotta be extra careful while applying any hot tools. Make sure your hair is 100% dry before you apply the hot tools to have any waves you like. Maybe the beachy waves?
Healthy Hair Habits to Maintain the Fine Hair: A Hairstylist's Advice
Since you can't make your thin hair THICK, you can at least try to maintain it appropriately. Here are 10 pro tips from the bucket of a professional hairdresser-
Shampoo 2-3 times a week. Use dry shampoo in between, but not more than two consecutive days. And wash properly afterward.
Use good-quality (not pricey), sulfate-free hair products- be it shampoo, conditioner, oil, volumizing goods, or hair setting spray.
It might sound dumb, but combing the hair regularly is beneficial for your hair health. Keep the thin hair untangled and combed so that you can follow without any hassle in your busy schedule.
Massage the scalp with hair oil. There are certain oils- almond, sea butter, flaxseed oil, etc. are helpful for hair growth. And a hair massage increases blood circulation. Apply oil for at least two hours and shampoo your hair.
Try to air-dry most of your hair. And blow dry upside down to get more volume and fast drying.
Check if your hair is healthy. There is a subtle difference between fine and thinning hair. Find reasons behind the thinning problem and get the solution.
Get enough nutrients through your diet. Micronutrients and vitamins help to nourish your body along with your hair. Besides that, keep junk food at bay. 
Change your hairstyle occasionally. Often side parts create an illusion of fullness. Also, style and color changes can give your hair a fuller look.
Trim and cut your thin hair on a more regular basis. It prevents split ends and thinning out of hair. Getting a haircut or trimming session every 6 to 8 weeks should be okay to maintain a healthy balance.
Swap your regular pillowcase with silk ones for silky hair. It causes less damage and frizz than cotton pillowcases.
What Are Some Good Styling Products for Fine Hair?
1. Oribe Soft Lacquer Heat Styling Spray
2. Living Proof No Frizz Nourishing Styling Cream
3. Verb Ghost Oil
4. Bumble and Bumble Thickening Spray
5. Kérastase Paris V.I.P Volume in Powder
6. Moroccanoil Volumizing Mousse
7. Redken Guts 10 Root Targeted Volumizing Spray
8. Paul Mitchell Extra-Body Sculpting Foam
9. Aveda Phomollient Styling Foam
10. TRESemmé Perfectly (un)Done Lightweight Air Dry Foam
What Should You Ignore with Fine Hair?
So, I already shared the 7 styling tips from my practical experience. I think you should also be concerned about what you don't do with your fine hair. See the below point to understand it. 
First of all, always try to avoid using hot styling tools frequently. It is harmful to your healthy hair.
Secondly, don't use products that are not perfect for your hair. Besides, you ignore using heavy shampoo or the wrong shampoo that can damage your hair's greasy look. 
Thirdly, never use conditioner the wrong way, especially near the roots of your hair. It is better to select the volumizing and lightweight conditioner to get the best results.
Fourthly, if you use too many unnecessary products with your fine hair, your hair goes into a lifeless condition. So, you should avoid excess styling products. Also, you had better not use silicone-based products for your fine hair. But, these kinds of products are good for thick hair. 
Fifthly, perhaps, you want to straighten your curly hair to increase beauty and shine. But, a keratin treatment is not good for fine hair. 
That's not enough in this case but helpful for all fine hair lovers. If you are not in a hurry, you can look at how to style tape in hair extensions.
Are There Any Styling Techniques That Should Be Avoided for Fine Hair?
Yes, some styling techniques that should be avoided for fine hair include:
-Using a brush or comb with metal or plastic bristles.
-Using high heat on a flat iron. -Applying a lot of products.
-Using a towel to dry hair. -Using a blow dryer with high heat settings.
-Using too much product in one area.
-Using backcombing techniques.
Summing Up
Women with ultra-fine hair face a lot of disappointing experiences because of the limp waves. Adding a little more texture and volume may sound daunting. Follow these above-mentioned styling tips to make your dream come true. Now, show me some love by sharing this article with your friends and families.
Read more: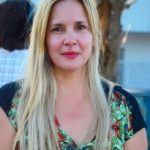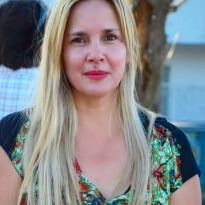 Guys, I am Camila Avery and I love to help my mom to do indoor & outdoor activities. As a lady, I have passed my time on gardening, home improvement, and personal or self-care. I have acquired some degrees in outdoor recreation, beauty, and hair care. It is not easy to work with top-level professional beauty experts. But, I got that opportunity and experimented with different hair extensions, hair colors, and cuts.