This article includes affiliate links, which means we may earn a commission if you make a purchase following our link. Please refer to our review guidelines.
Different women wear extensions for different reasons. No matter what the reason is, one thing is common, hair extensions make us look good if we wear them properly. But the feeling of good looks can vanish in a blink if the extension becomes stinky, greasy, tangled, frizzy, and prone to break. Yes, that happens in the case of long, glue-based, and clip-in human hair extensions.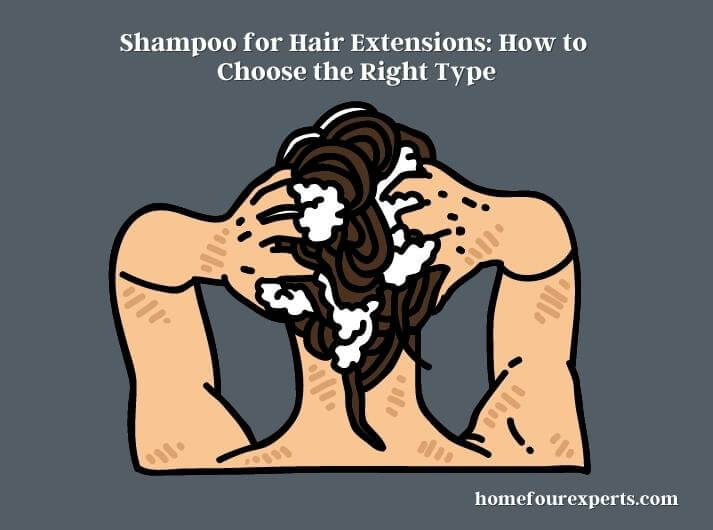 Now, if you are a beginner who thinks that you can use regular shampoo to clean hair extensions, you are wrong. Hair extensions are more sensitive and come in different varieties ranging from lace front, clip-in, glue, and many more. The shampoo varies as well. Choosing a proper shampoo and using it the right way can save the life of the extensions up to twice and help you to make the most of it.
How to Choose the Right Shampoo for Extensions
Now, as you have invested in your hair extensions, or decided to do so, you must know how important it is to use a good shampoo to keep the hair extensions clean without causing any harm. As there are countless types of hair extensions, there are shampoos for each type. Using the wrong one for your extensions can lead to disaster. Here are expert tips to help you choose the shampoo on your own.
Know Your Requirements
After dyeing the hair extension at the salon or having a keratin treatment, usually, the stylists help the clients to choose the right shampoo for the aftercare of the treatment. In other cases, choosing a shampoo for washing hair extensions can be traumatic if you don't know what you need and what you want.
It is better to know the hair type of your own and the extension you are wearing. The problem arises when the hair and hair extension type differs; in that case, choose one that goes with almost any type of hair. You don't have to go far, we have some on our list that can rescue you from that distress.
Try to realize the end result you want after using the shampoo. You want an instant lift in volume and to cover the Grey roots (if you have any), right? Only dry shampoo can be a lifesaver in those situations. I recommend keeping dry shampoo in the handbag all the time whether you wear extensions or not.
Check Out the Ingredients
Here are some pro tips that will work as a litmus test to choose the right shampoo that is made just for YOU! Read the ingredients first. For human hair extensions, you should avoid shampoo which has 'sulfate' and/or 'paraben' of any form.
These elements are okay for synthetic wigs and clip-ins. For lace front or U bond extensions, you should take something organic. Argan oil-containing shampoo and hair products are best for those extensions as these shampoos take care of both the real hair and the hair extensions really well.
Suitable Packaging
You may find this funny or irrelevant but the packaging plays a great role for women who travel a lot and wear extensions more often. For a travel-friendly option, using a tube-like container rather than the pump one is preferable. However, you can always use a spare tube to carry the shampoo with you wherever you go!
I recommend purchasing a smaller container for the first time. If that pleases you, then you can go for a bigger jar to use for a longer time.
Check for Smell
The smell of the shampoo plays a vital role for not just the one who is using it, but for the people around who are going to smell it. But how can you smell shampoo from the container? It's easy, to check for the ingredients, it is usually mentioned in that part. If not, go for an online review, you will get more info about the shampoo.
It is best to use a shampoo with a mild but long-lasting smell. The bold smell may seem a good idea at first, but after mixing it up with sweat and natural oils from the scalp, it may become unbearable.
Pair with Right Hair Care Products
Caring for hair extension involves a series of products that start from shampoo and include conditioner, oil, musk, treatment, heat protecting spray, styling spray, and many more. If one goes wrong for not choosing the right one, or for not applying it the right way can harm the hair as well as hair extensions. For this reason, it is best to put equal effort into picking up the best products along with the shampoo.
There are some brands that have brought the entire line of products from extensions. Those packages are more economical than buying them separately.
The Right Way to Take Care of Hair Extensions
Hair extensions don't come for free. Some even cost a fortune to purchase! Besides, installing the extensions with expert help is even more expensive. All the money and effort you put into wearing hair extensions can be wasted if proper care is not taken.
Hair extensions generally have a life of 3 to 10 months depending on the type and quality. But proper care can lengthen the life of those extensions up to twice. Want to know how? Read ahead.
Regular Washing
Please read 'wash only when it is necessary. You can't wash hair extensions too often or less frequently. Because too much washing will lessen the life and less washing will produce tangle, odor, and grease; not to mention the damage from hair styling products build-up. Some women prefer using dry shampoo once or twice to lengthen the duration of using shampoo.
This is the case for halo hair extensions. For synthetic hair and wig, and lace front wigs, washing helps to maintain the shape of the hair. These require even less washing because there is no chance of odor or grease formulation.
Compulsory Conditioning
Your hair needs conditioning, and so do your hair extensions. Synthetic wigs need different kinds of conditioners to retain shine and flexibility. For human hair extensions, choosing conditioners rich in nutrients help the cutout hair to absorb necessary oils and vitamins from the conditioner.
For this, you will need two types of conditioners, one for use after washing and another the leave-in type that helps you manage long hair on the go.
Brushing Neatly
You may have heard not to sleep with your extensions on numerous times, but no one tells you to brush the hair extensions (and your hair) before going to bed. This routine is compulsory to keep hair extensions tangle-free and ready to put on in the morning. Choose the right brush for extensions.
For glue extensions, a paddle brush with a large bristle and a large gap is perfect. For other types of extensions, a wide-tooth comb is good to use first to detangle the hair. Then use a tail comb to make an up to as you like.
Using Protecting Serum
Blow dryers and flat and curling irons shorten the life of hair extensions no matter how expensive they are! Just like your own hair. But in our busy lives, we can't skip styling our hair for eternity. Using a heat-protecting spray makes things easy. It protects the hair from damage and lets you style it as you want.
Careful Use of Hair Styling Products
Hairstyling products are just to achieve a good look for a while, these can't do any good to your hair. So, be minimalistic in using styling products; that involve dyeing, using heating devices, backcombing, and hair spray.
We use hair extensions to look good, so what's the point of styling it too often if you are already satisfied with it? There are tons of accessories in the market available that help to make a nice updo or braid without using any device or spray. Be gentle on your hair and hair extensions and consider trying those accessories.
Treatment
If you already have gone through color or keratin treatment on your hair, then you must continue some hair care rituals to maintain the texture. You can't skip the necessary treatment for color and keratin-treated hair unless you want damage and short life for your extensions.
In general, hair extensions need more care than natural hair. So, make time to use a hair mask for human hair extensions. It helps to lengthen the life of the extensions.
View Our Selected Top 7 Shampoo And Conditioners for Hair Extensions
1. Keratin Complex Keratin Color Care Duo Shampoo and Conditioner Set
Contains 13.5 Fl Oz;
For normal to dry hair, unisex. 
There is hardly any shampoo that can be found available on Amazon that can be used by the entire family. Have a look at this 'Keratin Complex Keratin Color Care Duo Shampoo and Conditioner. It suits all hair types including dry, damaged, color-treated, and keratin-treated hair, and can be used by anyone from teenagers. Now there is no hassle in choosing a shampoo for the men, women, and kids of the house.
It is made by eggshell membrane hydrolysis technology; to protect the hair as an egg membrane does to the yolk. All the enzymes and collagen are extracted from the membrane and infused in the shampoo. As a result, the shampoo protects the hair from heat, sun, UV rays, styling products, and pollution. 
Needless to say, this shampoo suits normal hair and extensions and wigs of any kind. Considering the price and usability, it is the best deal as a shampoo for artificial and human hair extensions. Whoever used this shampoo once, never regretted it.
---
2. Beauty by Earth-Organic Dry Shampoo Powder
Separate bottles for light and dark hair;
3.5 ounces.
No matter how good your shampoo is, it always washes the precious oils off our scalp in the process of washing off the dirt and odor. That is why too much shampooing causes hair damage rather than saving it from damage.
Using dry shampoo once or twice a week to prolong the duration of washing the hair may help the hair to absorb the natural oil for a longer time and make the hair less prone to breakage. Besides, dry shampoo is handier, travel-friendly, and useful to style hair on the go or when we are in a hurry. 
This organic dry shampoo is probably the best alternative to shampoo to cover up grease and smell from hair. It is organic, so there is no chance of damage from overusing this product. All the ingredients of this dry shampoo are easily available in our kitchen cabinet. No harmful or harsh chemical is not used to make this. The dust is dark which makes it suitable for black to dark brown hair only. 
Lavender oil and cocoa powder are some of the main ingredients of this shampoo. Hence, it leaves a sweet chocolaty-floral scent in the hair. Adding this to the roots after combing gives the hair some body and volume to style easily. It instantly conceals Grey roots. As the power is dark-colored, it looks seamless in dark hair. This shampoo is also available in a lighter tone for blonde hair. Choose yours wisely.
---
3. NYK1 Cleansing Shampoo – for Colored Hair and Extensions
Contains 23 OZ, 680 ml;
For aftercare of extensions, colored and treated hair.
Women who wear extensions mostly prefer dyeing the extensions for a better color match or going under keratin treatment to make their hair and extensions look better and minimize damage. But color and keratin both make the hair sensitive to normal sulfate and paraben-containing shampoo.
After these treatments at the salon, the hair must be washed with sulfate and paraben-free shampoo to lock the color and keratin intact in place. This shampoo from NYK1 is a vegan solution for color-treated hair and hair extensions. 
This shampoo is meant to suit any hair type and any type of hair extensions. The main purpose of this shampoo is to make the hair treatment more fruitful-whether it is a color, protein, or keratin treatment. Colored hair looks more vibrant and shiny after using this shampoo and the color lasts longer. Keratin of keratin-treated hair also stays protected and goes a long way with this shampoo.
This shampoo is available in different packages. You can order the shampoo alone or with a conditioner from the same line. The conditioner contains coconut oil which makes the hair super soft and manageable. The combo pack is more cost-effective than the single pack.
---
4. Handmade Heroes-Natural & Vegan Dry Shampoo
3 range for Medium to Dark Hair;
Weighs 2.4 ounces.
Handmade Heroes made sure that the dry shampoo you wanted to use perfectly matched your hair color. Thanks to their three separate color range to match dark, medium, and light color hair. Now, there is a perfect match for dry shampoo for your hair. Guaranteed!
It is a small bottle that contains Dry shampoo. The lid of the bottle is perforated so that you can sprinkle the shampoo into your hair just like you sprinkle salt on your poached egg. It takes only a little amount to mix with the hair. Once the shampoo is mixed with the hair roots, it blends well, absorbs the oil from the hair, and gives an instant spike in the volume.
A little tip to style hair after using dry shampoo is, to do the brushing and detangling before applying the shampoo. Try to avoid the comb as much as you can and use your fingers to style the hair. Brushing the hair after applying dry shampoo may make the hair appear flat.
---
5. HASK Dry Shampoo for All Hair Types
Contains 14.4 ounces, Set of 2;
Five types of shampoo for different needs.
Rather than containing different colors, Hask has brought five kinds of hair spray dry shampoo in five different flavors. Each of the shampoos contains different ingredients and is meant to serve different purposes. The five flavors are Biotin, charcoal, coconut, chia, and argan. The biotin shampoo is to give volume, charcoal is for cleansing, coconut is for moisturizing, chia is for bounce and the argan shampoo ensures strength. You can choose yours depending on the hair and extension types you have. 
I love the biotin shampoo as it gives instant volume and lifts the hair. I don't believe a dry shampoo can nourish the hair other than making it feel and look clean. However, the other four flavors are as popular as the biotin one. These dry shampoos are seamless and match all hair colors. So, no worries about that.
---
6. Tibolli Hydration Shampoo & Conditioner – Sulfate and Paraben Free
Contains 300ml/10.1 fl. Oz;
Color Protection for Dry Hair.
This pack includes a set of shampoos and conditioners that perfectly complement each other. Both of the items are for dry and color-treated hair. Dry hair is the most sensitive type of hair because it lacks the natural oil that makes hair smooth and strong. The extensions we use on our hair also become dry after some time for the same reason-they lack of natural oil. So, both extensions and dry hair need the same type of care and similar products.
This pack is designed for color-treated dry hair. The color treatment makes the hair and the hair extensions prone to damage and breakage. This sulfate and paraben-free shampoo and conditioner are best at protecting the hair while washing and detangling, leaving the color as it is.
Any other sulfate-containing shampoo is not recommended to use on colored hair as those shampoos wash off the color pretty soon. This pack will not only ensure a safe wash of colored hair but also ensures proper hydration.
---
7. BIG KIZZY Volumizing Biotin Conditioner for Hair Extension
For extensions, hair color & keratin treatments;
Contains 8.5 oz of liquid.
Hair extensions are available in endless types, patterns, and colors to give us an unimaginably beautiful look. To match our demanded look, the extensions, as well as our own hair, need to go through different treatments like coloring, keratin, Brazilian blowout, and so on. All these treatments we do to enhance our look are damaging to the hair, whether it is our own or from the extensions. For these reasons, a damage-repairing conditioner is necessary that can cure our hair and hair extensions.
This conditioner from the renowned brand Big Kizzy is made carefully so it suits every type of extension. Long-lasting extensions like U bond and tape-in ones are not recommended to hydrate with an oil-based conditioner as that can cause the bonds to ruin and the extensions to fall off. To avoid that risk, this conditioner does not contain any type of oil-based substances. You can rely on it, eyes closed as it will never ruin the tape or the bonds of your extensions, and never fades away the color or the keratin from the outer layer.
Rather, this conditioner ensures that the look you have gotten from the treatment lasts longer. The extensions you are using will thank you for using this conditioner. It makes the extensions look more lively and make them last longer.
---
Conclusion
In our list of top six shampoos for hair extensions, we tried to recommend shampoo for different extension types, to meet different needs and leave you with different varieties of the same shampoo to choose from.
Please note, not just buying the best shampoo is not everything, you must use it the proper way to have the best results. These shampoos are best for hair extensions as well as real hair. So, it is expected that you will see a visible result after using 3 to 4 weeks regularly.
Read more: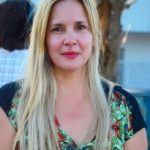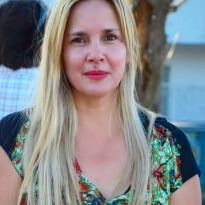 Guys, I am Camila Avery and I love to help my mom to do indoor & outdoor activities. As a lady, I have passed my time on gardening, home improvement, and personal or self-care. I have acquired some degrees in outdoor recreation, beauty, and hair care. It is not easy to work with top-level professional beauty experts. But, I got that opportunity and experimented with different hair extensions, hair colors, and cuts.