Camping is one of the most enjoyable parts of our life. Most of people in the world spent some time camping for entertainment. I love to travel every year. I attain at least 3 or 4 camping trips. Some time on the sea beach, some time in the dense forest, or some time in a hammock campaign.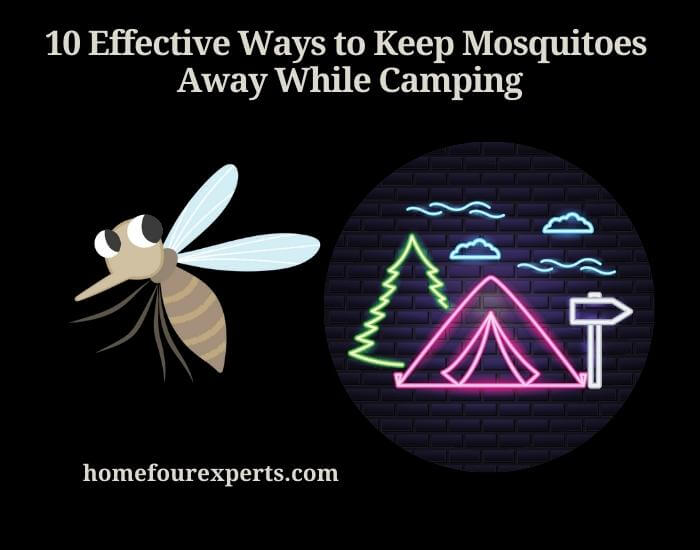 But mosquitoes can ruin a campaign. So it is very necessary to know how to keep mosquitoes away while camping. It is a very important matter when you go camping.
In this article, I am discussing some effective ways to keep mosquitoes away.  Maxim is shared from my real-life experience and some are collected from experts and the internet. But don't worry, all are effective. I will try all these methods. 
Some Effective Ways to Keep Mosquitoes Away While Camping
Mosquitoes are dangerous insects they really harm camping. It can be a reason for going to the hospital. It really hurts us badly our body. So when you go camping keep away from mosquitoes. Do you know how to keep mosquitoes away while camping? Ok, I am going to share this factor now. 
1. Wear Protective Dress
When you are camping it is impossible to stay all-time in a tent. May your tent be safe from mosquitoes but what happens when you are outside?  If you want ways to keep mosquitoes away, a protective dress or gear is one of the easy solutions.  You can wear them when you are outside of the tent house.  
Do you know mosquitoes attract dark shade colors?  So you can wear a light color dress when you enjoy camping with your gang.  Must wear a long sleeve dress and full pants so that the whole body is covered easily.  It's better to wear a loose-fit dress so that you do not feel hot during camping. You can use a head net so that it covers your face and head area. 
2. Clean Camp Area
A clean Camping area is a good idea that is safe from bugs or mosquitoes. When you go camping, always try to keep your camping area. Because insect infestation is more in unclean and untidy areas. Do not scatter dirt around the campsite. Do not leave food outside. Keep it in the right place after eating. Take frozen food or packaged food with you if needed during the campaign. Wash the dishes after eating and if you take a one-time-use container, keep it in the dustbin. Arrange on the dining table after eating and then put it inside the tent. 
3. Camping Gear
Before going camping, choose the right gear for you. Take a good quality tent for the campaign. Also, make sure that there is light and air inside the tent. And at the same time make sure that there is no way for insects and mosquitos to get inside the tent. If you are running a hammock campaign, use a mosquito-repellent net for the part that is left open. 
4. Use Perfumed Free Product
Do you know mosquitoes or bugs attract more when you use perfume-based products on your skin? Yes, if you want to stay away from mosquitoes and bugs do not use perfume products when you are camping. Try to use perfumed-free skincare products. Like shampoo, shop, body spray, perfume, condition, hair oil, oil, etc. 
5. Bug and Mosquito Repellent
It is really an important lesson to know how to keep mosquitoes away while enjoying camping. You can use a good quality bug and mosquito repellent at that time. Different types of repellents from various brands are available in the market. Always try to buy a waterproof repellent when you go camping. So that it does not go away when you get sweaty or wet. 
6. Campfire
Do you know most insects and mosquitoes are scared to see the fire? Because they know that if they go to the fire, they will be burned to death. For this reason, they don't stay around the fire and smoke. Campfire is an easy solution to keep mosquitoes away while camping.  You can use numerous herbs that prevent you from the mosquito. Use some sage when during a campfire it really works.
7. Keep the Tent Door Closed
Mosquitoes usually attack more at night. When you go to the campaign at night you have to sleep inside the tent. Make sure that the door of the tent is not open in any way. Even during the day when you are out of the tent, keep the door well closed. So that mosquitoes or other insects cannot enter inside in any way.
8. Chose a Dry Camp Area
Camp area selection is a very important part when you are planning camping. It is better to select a dry camp place. Because mosquitoes are born in the water and stays close to the water. When you set a tent try to set it in a dry area. 
9. Vinegar
Use vinegar during your camp time. Vinegar is one of the natural products that will keep you away from mosquitoes. Mosquitoes hate the smell of vinegar so they do not around it. Vinegar is also useful for mosquito bite treatment. It is a natural element to keep mosquitoes away at camping time. 
10. Coffee Grounds and Orange
You can keep some coffee and fruit with you during camping. Because bugs and mosquitoes do not like the coffee smell. When you set a campfire to burn some coffee grounds that protect you from insects. Keep some oranges with you. These are not just for eating but for repelling mosquitoes. Rub the peel of an orange on your skin and it will protect you from mosquitoes. They can on stay when they find the smell of peel that has organic chemicals. 
The Most Effective Types of Insect Repellents Are
Some of the most effective types of insect repellents for keeping mosquitoes away while camping includes:
1. DEET-based repellents
DEET (N, N-diethyl-meta-toluamide) is one of the most widely used and effective insect repellents. DEET has been proven to be effective at repelling mosquitoes for up to 8 hours.
2. Permethrin-treated clothing
Permethrin is an insecticide that can be applied to clothing, tents, and other gear to help keep mosquitoes away. Permethrin-treated items should be washed according to the manufacturer's instructions.
3. Citronella candles
Citronella candles are a popular choice for keeping mosquitoes away while camping. The candles help to mask the smells that attract mosquitoes and create a warm light that can be enjoyed while outdoors.
4. Insecticide sprays
Insecticide sprays are a popular choice for treating areas that may be prone to mosquitoes. Sprays can be used both indoors and outdoors, and they can help to reduce the mosquito population in a given area.
Natural Solutions That Used to Keep Mosquitoes Away While Camping
Yes, there are several natural solutions that can be used to keep mosquitoes away while camping. Some of the most popular solutions include: wearing light-colored clothing, applying natural bug repellents such as citronella oil, lavender oil, or lemon eucalyptus oil, avoiding standing water or stagnant pools of water, setting up a fan near the tent to keep air circulating, and burning mosquito coils or citronella candles.
Conclusions
All of the ways I've been discussing so far have been tested by me when I went on the campaign trail. I hope through this article you know very well how to keep mosquitoes away while camping. Beware of mosquitoes, don't underestimate it. This little insect can ruin your campaign. So take all measures to stay away from mosquitoes and insects in the campaign. 
Relevant Resources: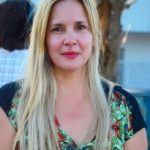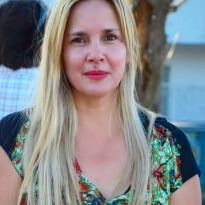 Guys, I am Camila Avery and I love to help my mom to do indoor & outdoor activities. As a lady, I have passed my time on gardening, home improvement, and personal or self-care. I have acquired some degrees in outdoor recreation, beauty, and hair care. It is not easy to work with top-level professional beauty experts. But, I got that opportunity and experimented with different hair extensions, hair colors, and cuts.