Jigsaw or saber saw, an extreme cutting powered saw. Used to versatile works step by step. All you need is a perfect blade for exact work. Jigsaw for beginners is quite tough to select right. 
But this versatile power tool runs through boards and other materials. With both compound and bevel cuts for shaping. Not experienced yet? Let's start with the meaning of what a jigsaw is used for.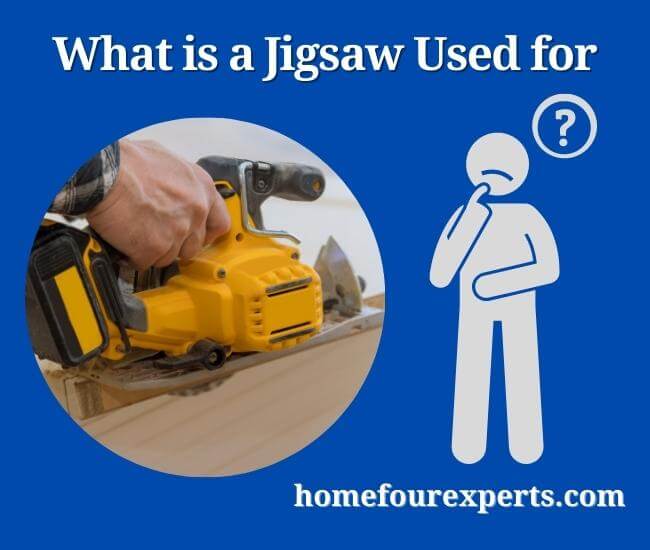 Jigsaw and Blades
In particular, what is a jigsaw used for? Is it only gathering dust for months? Either installing a kitchen sink or for fine woodworking? Jigsaw is a versatile cutter. With a motor, grip and wire. A straight or sometimes narrow blade accomplishes main jobs. Its beveling function cuts angles up to 45 degrees, to the vertical stroke. Measured in SPM stands for Strokes per Minute. Capable of delivering 3000 SPM by almost 6 AMP engines. 
One may find jigsaws in different categories. But 2 major ones are-
Corded: Most powerful jigsaws but not very portable. Drives into the materials by plugging in.
Cordless: Runs by electricity but not at all. A battery needs to get charged to drive this portable one.
Not only is jigsaws good for cutting lumber, plywood, metal and tiles. As well as by the manual fret saws instead of jigsaws. But better for designing curves inside them. In fact, making a straight line with a jigsaw is possible. By using joint clamps, in short, G-clamps.
Not all but specific blades have separate rip capacity. For instance, a bi-metal blade rips metals in general. Whether woods and PVC by a carbon steel blade. Some can cut 2×4 sizes by drifting and flexing. Other blades are defined by different materials used by people.
Jigsaw blades that are common in applications. Even made out of the materials of purpose, 
T-shank 
U-shank
Carbide 
High-carbon steel
High-speed steel
Bi-metal and 
Tungsten
Including of specialists and professional choices,
Reverse tooth
Scrolling 
Plunge cuts and 
Flush cutting
Counting TPI as an important part. Because the number affects produced cut quality and speed. Fewer teeth like 6-20 are best for fine woodworking. Rather faster and rougher cuts. TPI between 14-36 possesses slow but smoother cuts on hard materials. In this case, use a circular saw instead of a jigsaw.
Possible Cuts
Beveled: Pivotal cuts with reciprocating blades in moldings and boards. Rotating at least 45 degrees. 
Curved: Take advantage of thin blades. That reaches to tight spaces following a curvy shape. Along with maneuver tactics.
Short: Secure workpiece at its horizontal position. Ensure shortcuts in material with exact blades.
A long straight: Jigsaws long and narrow blade is difficult for a long straight cut. Offset a distance with a straightedge or parallel guide. Ensures the workpiece's fixed position in the cutting line.
Plunge: Kind of orbital function. Start from the central drilling. Drive into soft and flat-surfaced stuff. As well as woods and plasterboards.
Circular: Freehand accurate circular cuts. On the marked lines, with the manual jigsaw guides.
Countertop: Used to install kitchen stuff. Such as a sink or relevant appliances. In fact, a reversed tooth blade is a must to secure the laminate surface. In the case of a circular workpiece, you do not need any rectangular cuts though.
5 Different Uses
Wood
Worried about plywood or soft wood cutting? A jigsaw down-stroke cutting blade at home can remove all stress. Also, make it easy for DIYers' wood projects to turn into aimed patterns. The jig gives perfect fitting dadoes of ¾ inches plywood. An added top-bearing trim router bit of ½" W * ½" L. holds a bearing mount above the jigsaw. 
Concrete
Fiber-cement blocks chopping is a heavy-weighted task. It tends to reduce a jigsaw lifetime. Unless, one uses a concrete blade. Most installations alternate thick bed tiles. With a thin-set mortar that simplifies work. A cement backer board is thick, harder and can rot. This panel was designed to support layers underneath the tiles. One type is very soft and the other is heavy-weighted. To cut the hard panel, neither is better than a jigsaw.
Carpet
Quite an unknown job for newbies. Useful to rip carpet to accurate size. Rather than a normal knife if made of polystyrene or leather. Apply soft material blades, including the jigsaw's. If you want to use it in carpet installation by removing the old one.
Ceramic tile
A chill task for professionals. As it requires more patients and experience. Neither obsessive pressure can break your ceramic tiles down. Whether the tile is less thick or thicker. Attach a carbide-grit ceramic blade above the cutter. As the blades seem toothless, utilize a grinding action like cutting ceramic tiles.
Sheet Metal
A metal sheet of 10 gauge thickness is compatible with. Fix the same size plywood sheet underneath. To support the metal sheet upon a flat surface. Provides anti-vibration (no drrrrrrrr…noise) in peaceful work. 
How to Use a Jigsaw in Several Projects?
Step-1: Maintain safety while working. Check if the safety guards or equipment are available or not in the toolbox.
Step-2: Select the correct blade for projects.
Step-3: Guide the blade.
Step-4: How much do you want to cut or shape the material? Mark the line with a pencil or marker.
Step-5:  Plugin if it's an electric one. Neither charge first the empty power saw.
Step-6: Pull the trigger underneath the saw handle. Start and continue until the desired design you get.
Wrap Up
Not only the possible type of cuts. But affluence used in several projects can make the best use. As well as generating short crosscuts on a board. Rather than laying in the home corner.
Hope you have understood what a jigsaw is perfect for. While started to engineer either providing curves or intricate shapes on materials. 
Relevant Resources: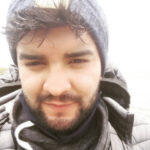 Hi, I am Eric Devin and I am a professional interior architect. Since childhood, I've always enjoyed DIY projects! And, I have loved to solve simple household problems using essential tools and equipment. I have also acquired a lot of information about basic household tools settings by working with contractors.