Even though we constantly witness joinery works around us all the time, we're hardly aware of the actual purpose of the work. Joinery is a crucial aspect of woodworking that may be present in practically any piece of furniture, as well as windows, doors, and flooring. So, the question comes, "what is joinery?".  In this article, we'll look into the various fundamentals of joinery aspects related to this work.
To be specific, Joinery is a skilled craft that includes the construction of furniture, homes, businesses, workplaces, and retail establishments. Components such as wood and lumber are commonly used, although other materials such as polymers and concrete boards can also be used. It is a specialty field of woodworking where you would hire a specialized joiner or cabinet maker rather than a standard carpenter to complete the task.
What is Joinery Work?
All types of excellent woodworking are generally referred to as joinery. The term derives from the activity of mechanically putting bits of wood together using a variety of procedures, which often include cutting exact notches in the wood to bring them in line perfectly, accompanied by pressured and heating mold, and finally finishing. This includes nearly totally completing bench assembly tasks in a workshop.
On the other hand, Joinery might equally be basic or complicated. For it can be as easy as hammering or riveting layers of wood together, or it can be as intricate as delicately attaching two pieces of wood. Even though the principal goal of joinery is to bind wood together solidly and safely, it can also be used to provide artistic appeal.
What Is the Difference Between Carpentry and Joinery?
The difference between a joiner and a carpenter is frequently muddled. Which one do you call if you need anything fixed that includes wood? 
This can all be evidenced by the fact that both occupations are building trades that require woodworking. Though there is undoubtedly some skill overlap between the two trades, there are several significant distinctions between them. Read more: Compare the 10 Best Carpenter Squares
Joinery
A joiner is a skilled artisan who manufactures or joins wood in a workshop, whereas a carpenter builds the wood on-site. In basic words, a joiner creates the wood, which is subsequently fixed on location by a carpenter. A joiner is typically associated with creating doors, windows, staircases, and fitted furnishings that are normally manufactured in an off-site factory due to the heavy gear required.
Joinery technique includes everything from windows, doors, and stairwells to specialized furniture like seats, cabinets, and tables. Read also: Biscuit Joiner VS Plate Joiner : What Is the Difference
Carpentry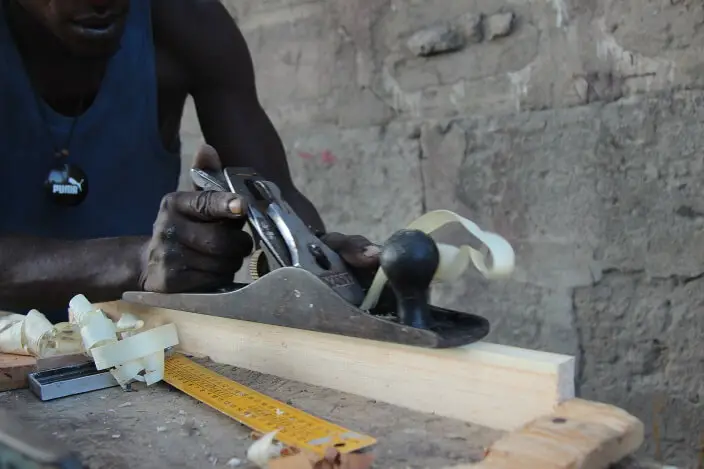 On the other hand, A carpenter is more likely to specialize in major features such as building and assembling roof trusses, stud work, and flooring on-site, utilizing a variety of materials and equipment. Carpenters, on the other hand, are in charge of the structure's assembling and foundation. They are far more versatile and can operate practically anyplace because of the little, light instruments that they employ.
The basic difference can be, A carpenter's abilities are required from the outset of a construction project, whereas a joiner's skills are required in the later phases of construction.
What is Joinery in Building?
Joiners create the goods that architects may construct or fix in respective businesses. During remodeling, building, and development projects, a skilled joinery service is required. 
Joiners create a wide variety of woodworking, such as:
Cupboard
Interior and exterior doors are manufactured.
Panes
Flooring
Open shelving
Boards for skirting
Lining for architrave boards
Because the equipment and technology required to get the best results (such as heat bending, molding, or a 5-axis CNC) aren't portable, much of the requirements are met in a workshop. On the other hand, it takes years for a joiner to develop the abilities necessary to achieve flawless results. However, a little joinery expertise is always beneficial for DIY tasks, whether you're a scout leader or planning a house renovation. 
 What Are the Examples of Joinery? 
Perhaps one of the most common techniques for connecting pieces of wood together. However, most woodwork ideas may be improved by switching to a more traditional construction style. Let's look into some of the examples of joinery work.
One of the weakest ways for wood joinery is the "butt joint". Despite this, the backside joints are extensively employed due to their easy implementation. All that is required is for one board or slat to be butted against another.
One piece of wood overlaps the other to form the lap joint. Even while these woodworking joints may be strengthened by incorporating one part in the other, they are not particularly robust.
The bridle joint, sometimes known as an open tenon, is known by various names. Bridle joints are also known as open mortise and tenon joints or tongues and forks joints.
Wood joints with dovetails are both robust and attractive. Trapezoid-shaped fingers grasp together tightly, offering excellent tensile strength. The dovetail junction is also known as a swallowtail joint. When making drawers for cabinets, this joinery method is essentially a normal process.
Dowels are frequently used in the woodworking industry. This joinery process is simple and does not necessitate the use of any special tools. However, if you want to use dowels to build concealed joinery, you'll need a dowel alignment tool. These tools are inexpensive and nearly indispensable in your toolkit.
A miter junction is created when two planks are linked at an angle at the butt joint. Even though these woodwork connections are not particularly robust. The mitered corners joint is frequently used to create attractive edges and corners.
Clamp wood across boards to extend the life of the wood.
What Is the Difference Between a Cabinet Maker and a Carpenter?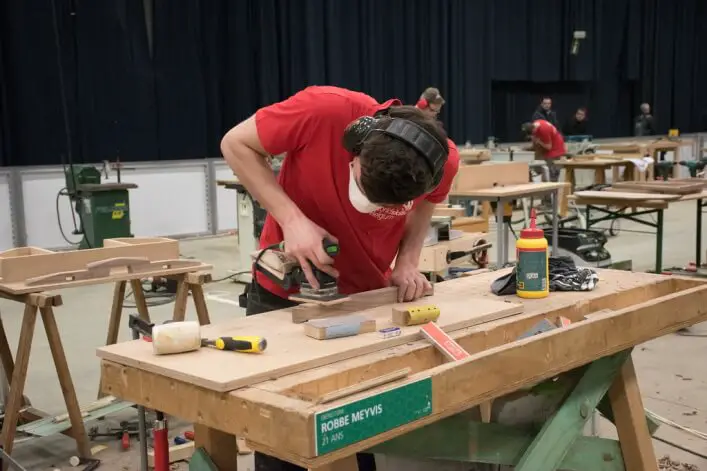 Even though either carpenter or cabinet maker works using woodwork, the amount of precision in their respective work is vastly different.
Cabinet makers are more concerned with the finer details, which means they normally work on inside fittings such as bookshelves and cabinets. Whereas carpenters are more likely to work on bigger external projects. This can include decking, house frames, and pergolas, all of which require precision but not the same level of fine workmanship and delicacy as cabinet makers.
Why Would You Require a Carpenter?
When you're getting home remodeling done, you'll probably need a carpenter to finish structural maintenance as well as create items including staircases, gazebos, and house frames. In addition to building scaffolding, laying timber flooring, and fitting wooden cladding, workers also attach doors, frames, moldings, and trims.
Why Would You Require a Cabinet Maker?
Nevertheless, if you desire goods with exquisite detailing, you will need the skills of a cabinet maker. They usually operate on shop fits, kitchenette upgrades, and bathroom restorations, making bookshelves, cabinets, seats, and even entertainment units, among other things. Some cabinet builders install their creations, while others do not.
Are Carpenters and Joiners the Same?
While trainees in both trades will unavoidably learn a handful of the comparable abilities, once they specialize, they will focus on several separate talents. With both in perspective, a joiner may be more suited to producing a unique piece of furniture for you, while a carpenter may be superior at installing that. 
As a result, figuring out exactly what you need is critical before picking which form of transaction to utilize. If you need both, hiring a business that offers both carpenters and joiners might make the process go more smoothly. Depending on your needs and affordability, both can execute a similar work pace. 
Carpentry and joinery have several practical commonalities. for instance, 
Joiners and carpenters are both skilled in a variety of wooden joint and method kinds.
Based on their capabilities to interpret drawings and layout work to rigorous requirements, professionals of both occupations prefer to advance to become project supervisors.
However, joiners and carpenters are not the same by any means. In the most basic terms, joiners 'join' woods in a workshop, while carpenters create the construction pieces on-site. Of fact, this is a way too simplistic a description to grasp the key distinctions between the two. Thus, we'll need to dig a little further.
Can a Carpenter Work as a Cabinet Maker?
A carpenter can also work as a cabinetmaker.  A cabinetmaker operates mostly in a shop and creates cabinetry, millwork, and furniture. A carpenter constructs constructions out of wood and wood substitutes on construction sites. 
Carpenters, unlike cabinetmakers, focus on huge structural tasks. Building framing, decks, and pergolas are among the wood-based constructions. The cabinets and millwork that the cabinetmaker makes are occasionally installed by finishing carpenters.
What Is a Cabinet Maker Called?
A carpenter whose job entails cutting or connecting wood to build anything. They are often called by other names such as chippy, carpenter, joiner, woodworker. 
Conclusion
To conclude, Joinery, carpentry, and cabinet making are important parts of creation that meet the purpose of fineness of creative woodworks. Thus, the question "what is joinery?" can be specified clearly from the above discussion.
It is a particular sector of woodworking in which you would engage a specialized joiner or cabinetmaker to execute the task. you can find numerous principles of joinery components associated with this task in this post.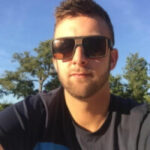 Hello, I am David Rowan. I am a professional contractor with 10 years of experience in home building, different tools used, construction, home remodeling, and other home improvement work. I have already built many custom homes and continued to do several woodworking projects along with how to deal with all categories of tools.