There are many alternatives to get the look and feel of full head voluminous and long hair without actually growing hair for years. Different kinds of hair extensions have launched over decades to satisfy every woman's dream of getting their expected look. But the cost associated with permanent hair extensions and the hair damage due to both temporary and permanent hair, the hassle of wearing those regularly ruined the experience of many. 
Halo hair is so far the most comfortable, damage-free, and cheap hair extension. If you are new or had a bad experience with other types of hair extensions, then this is where you belong. Maybe halo hair extension is what you need for a guilt-free hair extension experience. 
What Is Halo Extension? 
As the name suggests, this extension is worn like a halo, just like holy persons from religious books are presented. A long single weft falls on the back of the head whereas there is a nylon wire on both sides of the weft that sits on the crown. The extension encircles your crown and remains hidden under your own hair. This is the smartest and quickest hair extension and probably the most popular version of hair extension so far 
What Types of Hair Do Halo Hair Extensions Use
Halo Hair Extensions use 100% Remy human hair. Remy hair is the highest quality human hair available and is the same quality of hair found at high-end salons and wig suppliers. The hair is double-drawn, meaning that all the short hairs are removed for a thicker, fuller look. It is also cuticle correct, meaning all the cuticles are aligned in the same direction from root to tip, creating a natural look and feel.
Reasons You Should Buy a Halo Hair Extension
So, what makes halo hair so popular? Why are women so crazy about it? Let's find out the 10 reasons that make this extension the best-selling hair extension. 
1. Zero-damage Hair Extension
Any hair extension causes substantial damage to our own precious hair but this. Unlike clip-in, glue, tape-in, sew-in, micro bid, or fusion hair, it doesn't come with any clip or sticky tape or bid to attach to the hair that grows from your scalp. So, you will experience ZERO hair fall regarding halo extension. In fact, your hair will grow as it is while you can have your dream look wearing this extension. 
Another way to put zero-damage hair extension is, halo hair itself is long-wearing. While any semi-permanent or permanent hair goes 6 months with the best care and temporary extensions survive 8 months, halo hair extensions can last more than a year with a little maintenance. As you are not sleeping or bathing wearing this hair, it gets less tortured and lasts three times more compared to other hair extension types. 
3. Most Comfortable
There is no reason to feel uncomfortable with halo hair. It doesn't feel or look bulky nor it pulls or tugs your hair. The headband style nylon string evenly distributes the weight of the weft throughout the head. So, practically most women just wear it and after some time forget about it. 
Halo hair doesn't itch your scalp like other hair extensions do during hot summer days or when you develop sweat on the scalp. 
3. Low Maintenance
First of all, this hair extension falls under a thick layer of hair so it gets less dirty. Secondly, halo hair remains 2 to three inches apart from the scalp, so it doesn't get oily frequently. This is the reason halo hair extensions require less washing and conditioning. To take care of this hair extension all you have to do is leave it on a hanger to dry and air out and brush properly when needed. 
On the other hand, as this hair remains under your own hair, it doesn't look or feel bad if the extension is disoriented, matted, or a little frizzy. It is still adding volume and length to your hair, that's what matters. 
Credit: Photo: YouTube.com
4. Seamless, Most Natural Looking
This is the reason behind choosing a hair extension after all, right? But unfortunately, not all hair extensions in the market are equally convenient to achieve a seamlessly beautiful look. Only the halo hair extension is the appropriate one that gives the most natural look. Halo hair showcases your real hair to the world, after all, so, there is no reason in looking artificial wearing this. 
5. Suitable to Make Any Updos
You can do ponytail, pigtail, half-up, top knot bun, french bun, chignon bun, any kind of braids while wearing halo hair. As long as you don't have to part your hair in the middle section entirely, there will be no problem making any hairstyle you want. Women who wear other types of hair extensions only prefer to keep their hair open or tie it loosely at the nape. In fear of loosening the tape or glue or showing off the micro beads or clips of their extensions, they rely on stylists to make dramatic updos occasionally. 
6. Quickest to Wear
Brush your hair, brush the halo hair, and wear it like a crown around your crown; wearing halo hair is as simple as that. All you need is a rat-tail comb to release a layer of your hair to cover the weft. 10 to 15 seconds is all you need to wear a halo hair extension. 
Now, let's have a look at other temporary hair extensions. Clip-in hair comes second. To wear 8 to 10 wefts (this is the minimum number of wefts for a full head) you will need 5 minutes altogether. Another option is the sew-in or weave-in extension. Well, you have to go to the salon or need a hand to wear it. From making a cornrow to sewing in the weft, it may take 15 minutes for the experts. On the other hand, you can literally take halo hair anywhere in your purse and wear it in the powder room all by yourself within seconds. 
7. No Need to Visit Salon to Adjust, Trim, or Reapply
For halo hair, any expertise is not required. There is another extension that can be worn at home, that is clip-in extensions. But trust me, after wearing all the weft patches all around the head, a haircut is a must to match the extension to your own hair. Otherwise, it only looks like a bird's nest. 
However, if you choose not to cut your hair, just take halo hair extensions. If it is a bit longer than your own hair, then It looks like a layer cut. Even if you prefer to get a haircut wearing this, you can have a trim at home. But it is totally optional. 
Permanent hair extensions need to be reapplied every 3 to 4 weeks. The time is determined by the hair growth of the owner. Think of the hassle of making an appointment and making time and spending money on salon service. The price of reapplying for permanent hair extensions is as much as applying the extensions for the first time. However, halo hail does not require any salon service. You can wear this extension as long as you are satisfied with its length and quality. 
8. Adjustable 
You might be thinking, 'what if the halo hair extension is too tight or too loose for me'? Thankfully, every halo hair is adjustable to any head size. There are micro bead loops on both ends of the nylon wire. All you need is a plier to loosen the bead, adjust the wire to your desire, and again press the beads with pliers to lock in space. Voila! You have got your own personalized halo hair extension!
9. Suits All Hair Type
Fine or frizzy, thin or thick, silky or rough, straight or curly no matter what type of hair you have, there always is a solution for hair extension-halo hair. Girls with fine, frizzy, and damaged hair especially prefer this as halo hair does not attach to their hair. Ladies of every hair texture find halo hair more convenient as it is available in all textures and colors. In fact, women with thick hair rely on halo hair as it gives them length without looking bulky. Other types of hair extensions need to be applied all over the head to get an aligned look. 
10. Budget-Friendly
Finally, halo hair is the most cost-effective among all hair extension types. The price for this extension is affordable and so are its hair care products. The biggest advantage is this extension saves you from paying crazy salon bills. 
Things You Must Consider Before Buying Halo Extensions
No Added Volume to the Front Part
Let's confess the disadvantage of this all-rounder hair extension: it is of no use to add volume to your crown and front part. After wearing this, if necessary you can use dry shampoo to lift front hair or just backcomb and set it with hair spray. 
Another solution to this problem is to use a frontal. The frontal is attached to the front part using included clips. These are most convenient to wear with halo hair extensions. 
Quality Matters
Even if the halo extension stays under your hair, it still can make you look artificial if it doesn't match with hair texture. So, go for the best match and look for Remy halo hair extension if possible. High-quality synthetic hair also is a good alternative as long as it mimics your own hair well. 
Choosing Right Length and Color
Most users make the same mistake at their first halo hair purchasing. They go for the exact color of their own hair. But the hair color of our crown and back of the head is not the same, especially for women who don't have black hair. So, choose a shade darker for halo hair. 
Now, the rule of choosing the right length is, it should not be longer than 4 inches of your original hair. Halo hair sticks out so, we hairstylists don't recommend cutting it. That is why choosing the right length of this extension is crucial. There is a length guide with every halo extension, read it carefully. If you have shoulder-length hair and wear extensions that fall on the lower back will in no way look natural let alone look beautiful. 
How to Care
Everyone will lecture you about washing and drying hair extensions in the right way. But here is a secret that no one points out. If you take care of your own hair nicely, then the extension will get less greasy, build up less dirt, and require less washing. The simple and regular maintenance of our own hair will ensure healthy hair growth meanwhile helps to make the extensions last longer. 
Bottom Line
You will only look effortlessly beautiful when you choose effortless accessories. Halo hair is the right extension for busy and modern women who want to conquer their surroundings without being self-centered. It gives you the freedom of being yourself without checking the things you are wearing. 
It may need multiple purchases to find your most favorite halo hair extension as you can't judge the first one until you try the second. But no matter what, halo extension is always the best compared to other hair extensions. 
You might also like: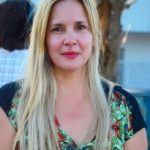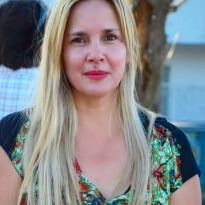 Guys, I am Camila Avery and I love to help my mom to do indoor & outdoor activities. As a lady, I have passed my time on gardening, home improvement, and personal or self-care. I have acquired some degrees in outdoor recreation, beauty, and hair care. It is not easy to work with top-level professional beauty experts. But, I got that opportunity and experimented with different hair extensions, hair colors, and cuts.