It is heartbreaking for anyone to find the favorite jewelry dull or tarnished.
Definitely, you can take your pandora charms to a professional for cleaning. But it won't be possible for an emergency.
So it is better to learn to clean your charms, bracelets at home.
Many of us didn't dare to clean them at home as they thought special care and chemicals may need for this.
But you can easily clean your charms at home using simple ingredients available at home. Cleaning your jewelry at home will also ensure proper care and avoidance of harmful chemical which may damage your jewelry.
In this article, I've tried to describe some effective method of cleaning silver, leather, cameos and Pandora Rose collection.
You can go through my guide and apply to your charms.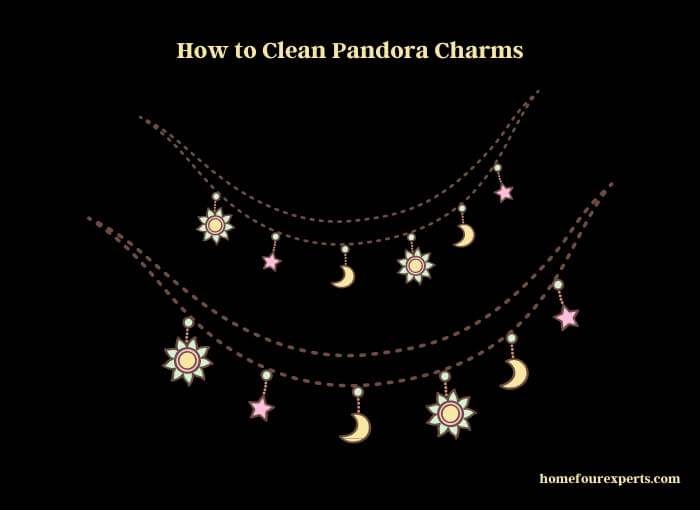 Read More: 25 Best Clip-in Hair Extensions According to Professional Hairstylists
How to Clean Your Pandora Charms At Home
Cleaning is the essential part of Pandora jewelry care. It helps to maintain the new look of your jewelry.
You can follow my method of cleaning Pandora charms mentioned bellow-
Cleaning & Maintaining Silver
Most of Pandora charms come in silver. They are sterling and attractive but the only drawback is they tarnish faster in lack of proper care or if the charm comes in contact with salty air, skin creams, perfume, hairspray, sulfur, chlorine or acidic skin ph.
The amount or rate of tarnishing depends on the skin and caring habit of the owner. It is not a manufacturing fault at all. It can be removed by following some simple steps of cleaning. Like-
1. Use Polishing Cloth
To clean your Pandora charms you can use jewelry polishing cloth. It can make any of your jewelry sparkle like the new one.
But you need to be careful while polishing with organic material like pearl, wood and leather. Only polish the metal part with the polishing cloth.
You can also get polishing cloth produced by Pandora.
2. Cleaning with Soap & Water
If you want to clean your Pandora charms or other jewelry more thoroughly at your home, add a drop of mild soap in lukewarm water and clean it with a soft toothbrush.
If your charms get very dirty just leave it in the mix of soap and lukewarm water and soak for few minutes. Then brush them gently with a soft toothbrush, your charms will be new again.
3. Cleaning with Chemical
The most important thing you need to remember about your Pandora charm or other jewelry is never exposed them to liquid silver cleaner or any other rough chemicals.
These type of jewelry cleaning agents may change the color of your jewelry and damage organic parts of leather, pearls and wood. Even the chemicals which are meant to clean jewelry can ruin your favorite charm.
Read More: 25 Best Pandora Earrings Collection
Cleaning & Maintaining Leather
Cleaning your leather jewelry is easier than the metal one. You can also remove stains from your leather jewelry. For this, you need to remove the stain immediately before it gets chance to soak in on the leather. But you need to be careful while cleaning them at home. You can follow these simple steps to clean your leather charms-
You can use a mild soap to clean leather item. Create foam in a bowl and apply these foam in the surface of the jewelry with a soft cloth. Don't use the soapy water for this. The foam is able to clean your leather jewelry safely without leaving any bleach type marks on it.
After applying the foam, wipe up the remaining moisture in jewelry with a soft dry cloth and let it dry fully.
Never try to dry your leather item near heat, this will make leather brittle and shrink it.
After cleaning, you can apply leather conditioner on it to protect the jewelry form stains or spills. It helps to keep the charm supple and soft by restoring essential oil. Use of professional leather conditioner can enhance the lifespan of your leather jewelry.
Cleaning & Maintaining Cameos
Jewelry made with cameos are resistant to chipping and under normal circumstances, it'll not fade, crack, peel or discolor with age. Following few simple steps can make the cleaning process of these type of charms and jewelry very easy at home.
Use a lint-free cloth or soft brush to remove dust from your cameos jewelry for daily care.
You can also rinse your cameo charms with lukewarm water.
After rinsing with water dry it with a soft cotton cloth.
Never scrub your cameos, always clean them gently with soft cloths and don't leave it for soaking in water.
Oil your cameos once in a year with mineral oil. Because if you use olive oil and it doesn't remove completely, your jewelry may turn yellow.
Avoid using harsh soap, commercial jewelry cleaners or ultrasonic cleaning.
For storing your cameo jewelry, choose a dry and clean place away from bright light and heat.
Read more: Pandora Bracelets – Top 25 Collection for Men & Women
Cleaning & Maintaining Pandora Rose
Any jewelry from Pandora Rose collection needs special care. You can follow the mentioned steps to ensure to keep them beautiful and long lasting-
For daily care, you can simply wipe them with a soft cloth.
For cleaning mess of Pandora Rose charm dump a soft cotton cloth in lukewarm water then add a small drop of mild soap and gently rub the charm with the cloth.
After rubbing with soap, rinse the jewelry with clean water.
Then dry your Pandora Rose charm with a dry soft cloth.
If your jewelry is particularly dirty, soak it in lukewarm water for 5- 10 minutes then rinse and dry.
Avoid using silver dips, silver polishing liquids, ultrasonic cleaning and tumbler. Pandora polishing cloths are also not recommended for Pandora Rose collection.
Never expose them to perfumes, lotions, harsh chemicals and always remove your jewelry before bathing or swimming.
Storing Your Pandora
When you're not wearing your jewelry you should store them properly. Proper storage will help your jewelry become less dirty.
Store your jewelry separately in a lined, tarnish-resistant pouch. You can also use plastic ziplock bags which are made of mylar or polyethylene. Always avoid using polyvinyl plastic bags as they make your sterling silver jewelry tarnish quickly.
Never store your jewelry in your bathroom because humidity and sulfites of toilet freshener sets of bathroom make them tarnish faster.
If you're thinking to use your Pandora gift box for storing your charm, forget it! Because they are not made for long time use. Moreover, these boxes are not airtight so your jewelry became tarnished by getting in touch of humidity and air.
Read more: Top 26 Most Popular Pandora Charms
Conclusion
Proper care and maintenance will help your Pandora charms to shine like the new one. Also, you'll be able to use your favorite jewelry for a long time.
I've tied to describe the methods I use to clean my collection at home.
Hope these will also help you to clean yours.
If there's anything I've missed to mention, please leave a comment below or contact me through email. I'll definitely try to highlight on your desired topic.
You Might Also Like: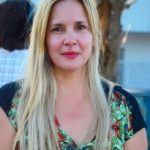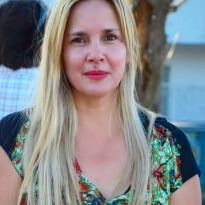 Guys, I am Camila Avery and I love to help my mom to do indoor & outdoor activities. As a lady, I have passed my time on gardening, home improvement, and personal or self-care. I have acquired some degrees in outdoor recreation, beauty, and hair care. It is not easy to work with top-level professional beauty experts. But, I got that opportunity and experimented with different hair extensions, hair colors, and cuts.