Many girls think that wearing proper makeup can boost their confidence. They want an amazing look for the whole day and that's why they start to apply makeup in the everyday morning. But this is a very time-consuming task.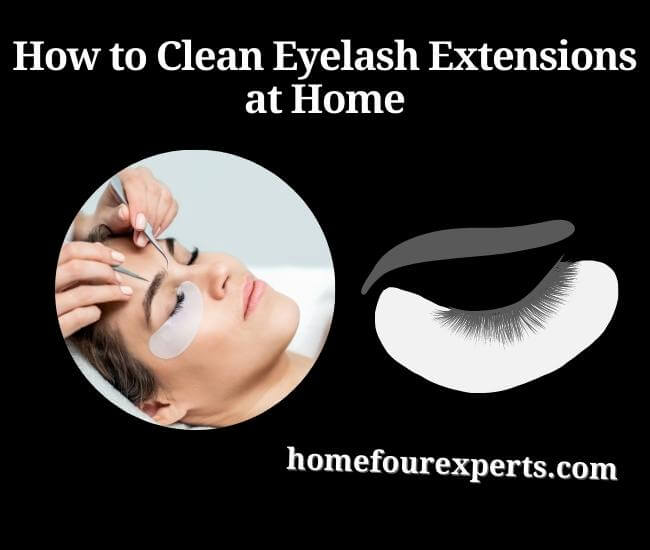 Especially when we do our eye makeup, it takes too much time and most of the time we do not get any perfect finishing. Eyeliner and mascara is much more complex to use for many girls. Then how can we get the perfect look? And how can you manage our time to have an excellent look?
Eyelash extension can be an easy solution for all these problems mentioned above. If you wish to wake up with a natural fabulous look, eyelash extensions can be a great thing to try now. All you need is to just wake up, clean your face, and go to work. You will look beautiful without makeup.
Though eyelash extensions can cut our time needed to get ready, you have to invest some time to clean it properly. Our eye areas are very sensitive. So you should take extra care when using something in this area. In this article, I will write about how to clean the eyelash extension at home.
Select Proper Lash Extension Cleanser 
Select a cleanser for your eyelash extension that is oil and alcohol-free and also has antibacterial properties. Some face wash, moisturizers, day, or night cream also contain oil type elements. Carefully avoid the eye areas while using those products. The oil can be harmful to the adhesive that is used in your eyelash extension.
If you can not rely on various beauty products, you can make a cleanser at home. You just need baby shampoo, baking soda, and pure clean water. Take an equal amount of shampoo and baking soda. Mix these ingredients properly. Apply it on your lashes as a cleanser. This homemade lash extension cleanser is also very effective.
Wash the Lashes
You should start cleaning your eyelash extension with warm water. This step will help you to reduce all bacterial attacks or other germs attacks in your eye areas. Then take some cleanser. Try to use a specific cleanser for the lash extension that I already mentioned above. Use it gently on your eyelash extensions. The finger movement for applying the cleanser should be ups and downs, not left and right. This will protect your lashes from shape-changing problems. Rinse it properly with clean warm water. Don't forget to wash lash lines more carefully.
You should apply the cleanser by using your fingers, nothing else. When you use a cotton pad or wipe, the fibers may get stuck with your lashes. Sometimes you can't even see the fibers. These fibers will cause itching and many other problems. 
Let Your Lashes Dry Naturally After Cleansing
You should let the lashes dry in a natural process. Just wait for a few minutes and let them dry naturally. Try to avoid using any dryer. It will lose the adhesives used in the lash extensions. You can also use a small piece of tissue paper gently so that it can absorb the extra water from the lashes.
Combing
Use a clean and dry mascara brush to comb your lashes. Don't forget to clean it properly with warm water before using it. Don't do this step forcefully and don't rub your eyes with your hands. 
Materials Are Needed to Clean Eyelash Extensions at Home

1. Lash Cleanser – A mild, oil-free cleanser specifically made for eyelash extensions.
2. Lash Extension Brush – This brush is specifically designed for cleaning extensions.
3. Soft Towel – A soft towel is needed to dry the lashes after cleansing.
4. Cotton Swabs – These are used to apply the cleanser to the lashes.
5. Mascara Wand – This is used to brush through the lashes to remove any dirt or debris.
Best Way to Remove Eye Makeup Without Damaging the Eyelash Extensions
The best way to remove eye makeup without damaging eyelash extensions is to use an oil-free, water-based eye makeup remover. Gently rub the remover onto the lashes and eyelids with a cotton pad or ball. Be sure to avoid rubbing too hard, as this could cause the extensions to come off. Once the makeup is removed, use a clean cotton pad or ball to wipe away any excess remover or residue.
Some Exclusive Tips About Using Eyelash Extensions
The first thing you need to remember is that the aftercare process is a must for your eyelash extensions. Water should not be used within 24 hours after wearing lash extensions. Be very careful while using various beauty products. Do not use products that contain much oil.
Oil can remove the adhesives from the root of your lashes. You should skip the regular use of mascara in your eyelash extension days. Eyelash extension will provide a naturally beautiful look to you. So you don't need to apply mascara or other gorgeous eye makeup. If you like to wear mascara a lot, then try to use a water-based product. All these tips will help your lashes to look more fresh and clean. 
Conclusion
Hopefully this article will help you if you want to know how to clean the eyelash extensions at home properly. Brushing the lashes every day is a must if you use eyelash extensions. Cleansing is also an everyday work. But if you can not manage time daily, do it 3 days a week at least. It will help you to make your lash extensions long-lasting.
Cleaning the laces properly will also protect your eye areas from allergy and itching problems. Try to avoid using mascara frequently. Use it occasionally if you want. This habit will help you to make your lashes dust free and clean. So, give little effort, do all the steps at home that are mentioned above. Enjoy your new natural beautiful look with the eyelash extensions. 
You Might Also Like: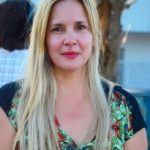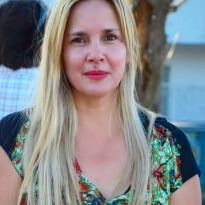 Guys, I am Camila Avery and I love to help my mom to do indoor & outdoor activities. As a lady, I have passed my time on gardening, home improvement, and personal or self-care. I have acquired some degrees in outdoor recreation, beauty, and hair care. It is not easy to work with top-level professional beauty experts. But, I got that opportunity and experimented with different hair extensions, hair colors, and cuts.