Are you disappointed with the length, volume, and looks of your hair?
Or wish to have long, thick, and gorgeous-looking hair?
If you've tried many things to get this type of bountiful amazing naturally but failed, there's nothing to lose hope for!
You can still have this by using clip-in hair extensions.
You may think, using hair extensions is difficult, and time-consuming and moreover, it may not look natural!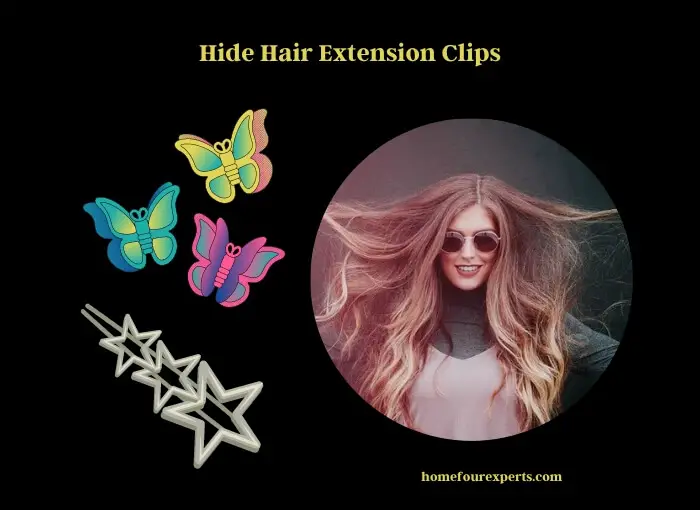 You are wrong!
Choosing the right type of hair extensions and applying them properly can give you your desired transformation.
And for this, you only need to avoid a few common missteps.
Avoid 5 Common Mistakes & Install Your Clip-In Hair Extension
Yes, we've found some common mistakes that can reveal your hair extension. Among them, mentioned five are the most common.
So we decided to inform you about them and the tips which will help you to conceal the extension.
1. Avoid Installing Too Much Hair
Most hair extension comes with too much hair but that doesn't mean you've to use all of them at once! This- 'use it or lose it' mindset is the first mistake that leads you to use your clip-in hair extension in the wrong way.
Yes, if you want a natural look and hide your hair extension, don't use all the hairs you get. Because using a lot of extensions will leave a little bit of your hair to cover them.
To avoid this mistake, follow these experts tips-
Before getting the hair extension, decide what do you want- length or volume and place your order.
Use the number of extensions that are required for the natural look.
To set up the hair extension only use the number of clips that can be concealed.
2. Avoid Using the Wrong Color
The 2nd common mistake is not getting the right color. Pre-maid hair extensions are available in two-toned colors or unicolor. So if you buy that type of extension it'll not match with your hair color.
So what can you do about this problem?
Well, you definitely do not compromise with color, even if the difference is barely noticeable!
Always buy the extension that complements your hair color as it will complement with your looks. And if you're looking for permanent or semi-permanent hair extensions, must follow some expert advice.
But if you want to try some experiments with bold colors that contrast with your natural hair, clip extensions are the best option to avoid any future regrets. Again, it is better if you get a chance for a trial before purchasing.
3. Don't Start by Adding Wefts Too High
If you start adding hair extensions from the crown, it is kinda tough to conceal. Because you may have less hair at the top and moreover, hair of this part has a lot of movement, which can easily reveal your hair extension or clips.
For this problem, the best way to install hair extensions is to start by dividing your natural hair by your ear or below the ear. Because hairs on the lower or near neck have less movement than the top part and you'll have more hair to cover the extension.
In short, always start adding your hair extension from your ear line or below it and go higher.
4. Let the Clips Hold on to Something
If you don't give the clips to hold on to something, the possibility is high it'll fall quickly.
To give your clips a good grip, you can follow any of these methods-
You can use volumizing shampoo or spray on the roots to give volume to your hair which will give the clip a nice grip.
Or,
You can tease your hair roots with a backcombing brush just above the spot you're going to use the clip so that it won't slip out.
Many like the second method as it is less expensive and you don't need to use any chemicals on your hair.
You can give it a try. But don't go crazy while teasing, just backcomb a little bit of area that is needed to have a grip for the clip.
5. Use Your Natural Hair to Camouflage Successfully
After Installing the hair extension, you must want your natural hair and the extension to flow together.
Here's the twist!
Sometimes things don't work as planned.
But you can also cover your extension from being exposed!
For this, first, make a section where you've added the extension and clip, there should be some of your natural hair falling over the extension. Tease some of them from the middle of the strands that separate them. When done, gently run the brush over that part to cover it up.
Doing this will help your natural hair to blend well with the extension so that the movement of this part will be limited and cover up your extension.
Techniques to Blend My Own Hair With Clip-in Extensions for a Natural Look

1. Make sure your hair is clean and brushed through before you begin.
2. Section off your hair and clip in the extensions from the bottom up, making sure to blend the hair together.
3. Use a teasing comb to blend the extensions with your natural hair and make sure all the pieces are blended together.
4. Use a curling wand to curl the extensions before you clip them in. This will help make the transition from your own hair to the extensions look more natural.
5. Use a flat iron to smooth out any remaining bumps and make sure the extensions blend in with your natural hair.
6. Finish off the look with hairspray to help lock in the style.
Prevent My Hair Extensions From Slipping Out and Being Visible
1. Invest in good-quality hair extensions that are designed to stay in place for longer.
2. Use a good-quality hair extension bonding glue or tape to secure the extensions in place.
3. Make sure to style your hair extensions correctly, using the right heat settings and styling products.
4. Regularly brush and style your hair extensions to keep them looking neat and in place.
5. Use hairspray to help keep your hair extensions in place and to give them a more natural look.
Conclusion
So here you are!
Now you've got an idea about the most common mistakes that can reveal the secret of your thicker mane.
Be careful while choosing the extension and follow the simple tips to hide your hair extension and look natural.
You Might Also Like: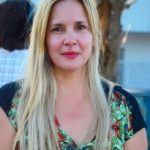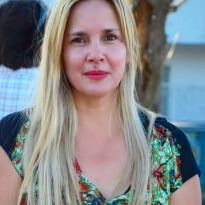 Guys, I am Camila Avery and I love to help my mom to do indoor & outdoor activities. As a lady, I have passed my time on gardening, home improvement, and personal or self-care. I have acquired some degrees in outdoor recreation, beauty, and hair care. It is not easy to work with top-level professional beauty experts. But, I got that opportunity and experimented with different hair extensions, hair colors, and cuts.