We all dream for long, healthy, shiny hair. We always wish to have perfect and bouncy hair so that we can do various amazing hairstyles every day. But we are too busy and can not manage enough time for proper hair care. For that reason, our natural hair becomes damaged and dry. We can not enjoy a good hair day.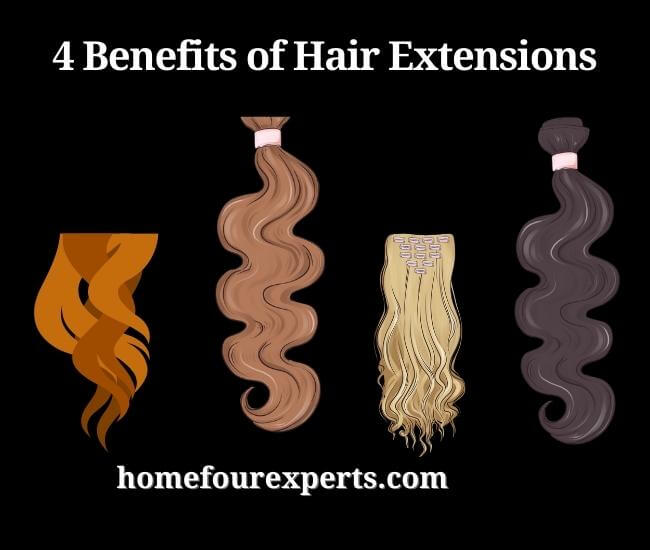 If you didn't try to use a hair extension before, then this article is for you. I will tell you why this idea is very amazing and how it can save your time and money at a time. Hair extensions can give you a gorgeous look every day. You do not even need to invest money in buying any hair care products.  In this article, I will write about the 4 most common benefits of hair extensions you should know.
1. Get an Instant Gorgeous Look Everyday
Do you ever dream of various hairstyles that make you more gorgeous? Do you ever want a new look every day? Using hair extensions can fulfill your dream. There are many types of hair extensions and you can choose one that will match your natural hair pattern. 
So whether you want a short or long hairstyle, straight or curly looks, just change your hair extensions and get an instant gorgeous look as per your requirement.
Hair extensions are normally made from natural hair or synthetic fiber. Before using hair extensions for the first time, you need to select the type. Natural hair extension is more realistic and can easily blend with your natural hair. So nobody can know about your hair extension.
When you want more and more variety of colors and styles in your hair extension, natural extensions are the best option. The quality is also good and you can treat your hair just like you do with your natural hair. You can color your hair, you can straighten or curl your hair however you want. Though synthetic hair extensions are cheap, the quality may not be as good as the natural ones. When you try to straighten or curl with synthetic hair, there will be a chance of damaging the fibers. 
2. Add Extra Length and Volume to Your Hair
Sometimes we want to have long hair, but our natural hair takes too much time to grow. In this situation, using hair extensions can be a good solution. It can fulfill your dream of having long shiny hair. Another problem is having flat and thin hair naturally.
Sometimes we have hair fall problems so the volume of our hair is decreasing day by day. Using hair extensions can be the best solution for this purpose too.  So you will be able to do any type of gorgeous hairstyle when you have long and good volume hair. 
3. Save Time and Money
Many of us are too busy to manage time for haircare right? We don't even get enough time to make a gorgeous hairstyle every day. If you are also suffering from that issue, just try to use hair extensions. Many predesigned synthetics, as well as natural extensions, can be found everywhere. So you just pick one according to your choice and thus save your time preparing your hair every day. This also provides a new and perfect look. Again, while using hair extensions, you do not need to use many hair care products. Thus using hair extensions can also save money.
4. The Solution to Hide Your Bad Haircut
Hair extensions can be a better solution to hide your bad haircut. Sometimes we have to face many embarrassing situations just because of unfortunately having an inappropriate haircut. Many of us sometimes like to experiment with our hair. Sometimes we want to try some new haircuts. Again, sometimes we also want to apply a new color to our hair for the first time. But the new look may not suit us. As a result, we feel shy to go in front of people. In this situation, you can use hair extensions according to your choice. You can even change the extension at any time and thus change your hairstyles. 
Are Hair Extensions Safe for Natural Hair

Yes, when done correctly, hair extensions can be safe for your natural hair. However, it is important to choose quality extensions, use a qualified stylist, and follow instructions for proper use and care.
How Can I Ensure That My Hair Extensions Look Natural?
1. Choose the right color
Hair extensions should match your natural hair color as closely as possible. To ensure a natural look, choose a color that is one or two shades lighter or darker than your natural hair color.
2. Choose the right length
Hair extensions should blend in seamlessly with your natural hair. If your natural hair is shorter, you may want to opt for longer extensions to blend in better. If your natural hair is longer, you can choose shorter extensions for a more natural look.
3. Blend in the layers
Hair extensions should look like they are growing out of your head. To achieve this, blend in the layers of the extensions with your natural hair. You can do this by curling or straightening your natural hair and extensions.
4. Don't overdo it
Too much hair can look unnatural, so start small. You can always add more extensions later if you want to add more volume or length.
Conclusion
If you want to stay in vogue always and you are too trendy, hair extensions can help you. Hair is one of the most amazing parts of our body and a good hairstyle also reflects your personality.
Though maintaining regular haircare and having a perfect hairstyle always is tough, hair extension can be the solution for all of this. You can hide your thin, rough, short or damaged natural hair with hair extensions. 
Read more: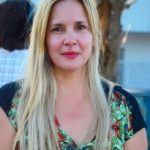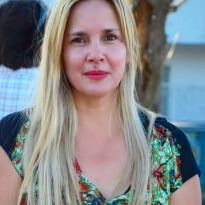 Guys, I am Camila Avery and I love to help my mom to do indoor & outdoor activities. As a lady, I have passed my time on gardening, home improvement, and personal or self-care. I have acquired some degrees in outdoor recreation, beauty, and hair care. It is not easy to work with top-level professional beauty experts. But, I got that opportunity and experimented with different hair extensions, hair colors, and cuts.