How many times are you praying to god for your long hair? If your answer seems uncountable, then you are in the right place. Here I'm going to tell you how you can get beautiful long hair within a few hours. Yes, this is a hair extension.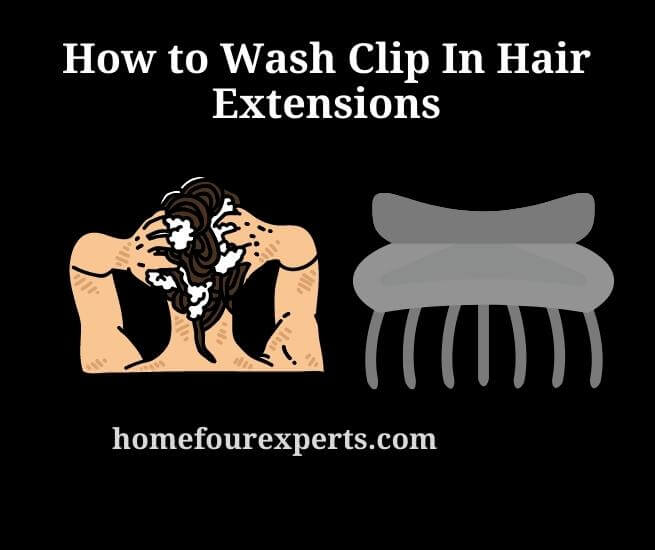 Before the use of hair extension, you should know about the using method, its advantages, and disadvantages. Here I should discuss everything about hair extensions. 
What are Hair Extensions?
Hair extensions are a method that is presented by many women to alter the look of their hair, either completely covering it. Hair extensions are prepared by 100% real human hair, which can be washed and styled simply like your own hair.  We all know that Whatever we take good care of always lasts longer. If you take good care of it, then you will get the best results.
Why Use Hair Extensions?
People go to use hair extensions for various reasons. Who don't have good hair growth can add extra length to their hair by hair extensions. By using hair extensions one can get a new look, get an extra bounce to the real hair, and can add some color without using chemical dye.
Types of Hair Extensions
Following this article, you will get clarity about hair extensions and make the best choice for your hair. Here are the types of extensions that are most popular –
Flip-in hair extensions;
Sew-in hair extensions;
Fusion and pre-bonded hair extensions;
Microlink hair extensions;
Wigs & hairpieces;
Braid hair extensions;
Ombre hair extensions;
Dreadlock hair extensions;
Weft hair extensions.
One of the most popular types of hair extensions is clip-in, which is easy to use and maintain. It doesn't fact- if you have clip-in hair extensions or not, the fact is how you care about it. Because proper maintenance ensures longer life of the extensions. Here are 5 essential steps to wash up the clip in hair extensions that will get your hair extensions clean, keep them looking fresh and last longer.
1. Remove Clip in Hair Extensions from Your Head
First, to secure your hair and keep away from a tangle remove the clip in hair extension from your head. You can put on and remove them at home all by yourself. It is very easy to save money and time.No one goes to the salon to fix clip-in extensions. That is why it is so popular.Now we get the point of how to do it the right way.
Finding the place where the clips have ;
Softly and safely snap open and then gently remove it;
Make sure no longer firmly attached to the root;
Now give your hair extension a brush to smooth out.
2. Brush Hair Extension from Tops to Bottom
The main part is to brush your extension top to the bottom before getting hair extensions wet. It'll help you to get tangling free hair. Now you think which brush is best for your extension?
You can find two kinds of brushes for your extension in the market, one kind of special brush that are used only for hair extensions and another is a normal brush.
Special Brush
There are many reasons you should be using a detangling brush. They are specially designed for hair extension, soft and strong enough. Using those brushes won't get stuck in the bonds and tangle. There are some examples of the detangling brush-
Bestool hairbrush;
Remy soft one twenty-three loops; 
Remy soft beauty and opulence boar bristle brush;
Wet brush texture pro extension brush;
Wet brush paddle detangler hairbrush;
Olivia garden ceramic and Ion thermal brush;
Professional hair styling brush. 
You can buy your choosable hair extensions from any online shop and offline. A brush will be chosen depending on your hair types. When you brush your hair extension please remember to always brush in a downward motion to preserve the hair's natural direction.
Normal Hair Brush
Your hair extension would be damaged by using a normal hairbrush. You have to work hard but this can cause breakage or shedding of your hair extensions. A regular hairbrush will stretch which destroys your hair strand over time.
If you feel any difficulty to de-tangle your extension, you can use any kind of de-tangle spray. All you have to do is to spray on the tangled mess and leave it on for a few minutes and comb through. One bottle will be long-lasting. You only need to spray a little bit because those extensions do not contain any nutrient or any type of filler ingredients.
3. Ready Up for Washing with Shampoo and Conditioner
After using a hair extension multiple times, you have to wash it. For getting the best results to wash your extension with some warm water, don't need the water to be too hot or too cold. Use normal shampoo and regular conditioner for your extension. When working with your extensions, we suggest you choose those hair products that are 
Alcohol-free; 
Sulfate-free and
Ensure the color is preserved.
4. Let Hair Extensions Air Dry  
First, get the water out of the washed hair extension using a soft towel. Remember don't rub up against your hair extension. Don't brush until 90% dry. Your hair extension is at its weakest point when it's wet.
You can dry your hair extension by heat styling or air drying. If you want to save your extension from damage and keep them healthier for a long time dry your extension in air. Using hair straightener on hair extensions will make it damaged and won't last a long time.
5. Again Brush the Whole Weft
When your hair extension is completely dry you need to again comb it to make sure they are free of tangles. Don't brush it before 100% dry.If the extension is wet while brushing, then the hair extension will be damaged. So take care of it.  
Last attention
How often should you wash clips in hair extension? This depends on how many times you use them. If you wear out your hair extensions daily, then you should wash them once a week.
But a good general rule of thumb is to wash after about 15-20 times of using them. The less you wash them it will be long-lasting, but it's also important to completely wash them to remove unwanted smells, dirt, and oils.
Read more: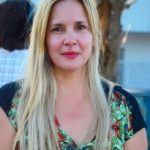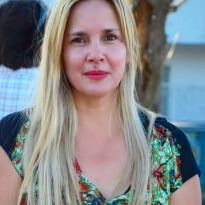 Guys, I am Camila Avery and I love to help my mom to do indoor & outdoor activities. As a lady, I have passed my time on gardening, home improvement, and personal or self-care. I have acquired some degrees in outdoor recreation, beauty, and hair care. It is not easy to work with top-level professional beauty experts. But, I got that opportunity and experimented with different hair extensions, hair colors, and cuts.