Published on: March 29, 2022
Written by Camila Avery / Fact-checked by David Rowan
Whenever we hear the name camping, we get excited. Everyone wants hassle-free and safe camping. We need to do good planning before starting our dream adventure trip. No matter which season you are camping in the year, a proper arrangement for heating your tent is the first thing all want. 
All we want, is to stay warm without burning our tent.  You cannot get electricity to warm your tent everywhere. There are various ways to heat your tent in any season.
In our article, we are going to talk about tent heating ideas. Read the article up to the bottom carefully so you can get to know many vital things about camping.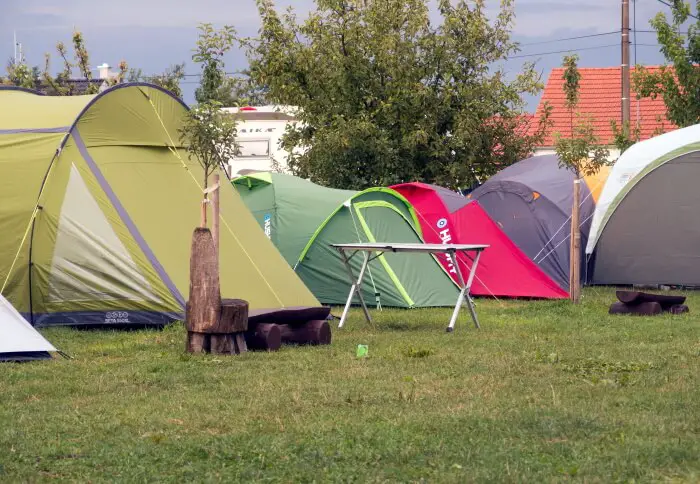 The Key Fact
Many campers love to go camping during the time of winter. It is the most magical thing because you will get to see the beauty of nature. And, you do not have to face bugs or hot and muggy issues. But the key fact is no one wants to freeze themselves on a cold night. The right tent heating ideas can help to keep yourself warm and comfortable without freezing you.
Here, we are going to discuss five tent heating ideas that work great in any camping.
5 Tent Heating Ideas
Heating a camping tent without a heater is not an easy task. Keeping a tent comfortably warm without burning is quite challenging. But here, you will find different methods to keep it warm without making any mistakes and accidents.
There are many ways you can follow to heat your tent. Here, I am going to give you five ideas that anyone can use for heating their tents without making any accidents and burning their tents.
So, without further ado let's check the five top ideas, below
Camping Heater
A camping heater is the best way to heat your camping tents. Some people think using a heater can be dangerous for their tents. When you invest in a high-quality product you do not need to think much about it. These days, you can find three types of heaters available in the market.
Propane Heater- it helps to compress liquid into gas. This is one of the dependable and safest ways to use heating your tent.
Butane Heater- converts gas to liquid at a higher temperature.
Electric Heater- you need to use a generator or a strong power bank to power the device.
These heaters work differently from each other. So, depending on your location, and climate you have to pick one wisely.
Portable Tent Heaters
Another effective way of heating your tents is a portable heater. You can carry it anywhere, compact in size and lightweight. Before using it, you have to charge it with a power socket or with a generator.
You can easily use batteries for small-size heaters. All you have to make sure of before using a portable heater is you cannot leave the heater unattended. Use this portable tent heater to warm up your tent before going to sleep. And do not forget to switch it off before sleeping.
Temperature-Regulating Sleeping Bags
This sleeping bag is an outstanding choice for the winter months. Good-quality temperature-regulating sleeping bags allow you to keep warm all night. The fleece inner lining and a durable outer layer are smartly designed for keeping the warmth.
A fleece sleeping bag can increase the temperature by 30 degrees. You can see most experienced campers use cocoon sleeping bags for their camping. The most exciting part of these bags is it is comfortable, and you can control the temperatures.
Emergency Blankets
Emergency blankets are live saviors for the campers. The other name of these blankets is thermal blankets or space blankets. These blankets are light in weight and amazingly designed to hold heat inside the tent for a long time. The first thing you have to do is keep the shiny side of the blanket inward of the tent. Then attach the blanket with the help of tape or rope.
Anyone can use it for camping because it is budget-friendly and makes the tent cozy.
Warm Rocks
The last idea is Warm rocks. This unique technique always helps to increase the inside temperature of the tent during the night. Many campers use this method to heat their tent. Find medium-sized rocks, not so big or small. Then place them near the fire. After heating the stones, wrap them with a thick towel or blanket and place them carefully inside your tent.
Do not heat the rocks for a long time. It can burn the fabric of your tent. You can keep your tent for hours if you follow the method.
FAQs
What Is the Best Heater to Use in a Tent?
Nowadays, many campers use electric or gas heaters for heating tents. You will find many top brands in the market selling great quality products for small or big tents. You need electricity to use these heaters.
Honeywell 360 Degree Electric Tent Heater.
AmazonBasics 500W Personal Heater.
How Cold Is Too Cold to Camp?
Before starting any camping, you have to know this answer. The nighttime temperature of about 50°F to 65°F is the best temperature for the campers. You will feel comfortable in it. But if it is in the 30s/low 40s °F, it will be difficult to stay warm at night. It is too cold to go tent camping for inexperienced campers. If they take cheap types of equipment and start camping without protection, they will feel too cold. 
How Much Warmth Does a Tent Add?
If you are not camping under high temperatures, you can feel about 5 to 10 degrees warmer inside the tent than outdoors.
On the other hand, this number can jump up. It depends on the temperature most of the time. The tent can absorb more heat if the weather conditions allow it.
How Do You Heat a Tent in Cold Weather?
You can use several sleeping setups before going to sleep, and it depends on where and in which season you are camping. Extra protection is a life savior.
Below, I am giving you some extra tips to make yourself extra comfy and warm inside your tent.
Don't go to bed cold. You can take extra blankets and tent rugs to make yourself warm. Do not pick a big size sleeping bag and try to avoid a double-height airbag.
Portable heaters are a perfect option for making a tent warm for a few hours, and it is easy to use and safe. The last tip is to try to avoid a massive tent because it is difficult to make a big tent warmer. Small tents are much easier to make warm than big tents.
Can You Suggest a Safe Way to Heat a Tent Using Candles or Lanterns?
No, it is not safe to use candles or lanterns to heat a tent as they pose a fire hazard and can cause suffocation due to a lack of ventilation. Instead, it is recommended to use a camping stove designed for heating and cooking, and ensure adequate ventilation when using it inside a tent.
What Are the Benefits of Using a Portable Propane Heater in a Tent?
Warmth: provides heat in cold weather.
Convenient: no electrical source is required, can be used anywhere.
Efficient: quickly heats a small space.
Safety: no open flames, no carbon monoxide emissions.
Portable: easy to carry and store.
Avoid Overheating Your Tent
Keeping your tent warm is the first thing you have to do if you do not want to get sick during camping.
But try not to overheat your tent because it can lead to many problems. You can feel difficulty of breathing or have night sweats and other physical conditions. For your tent, you need a proper temperature, not too cold and not very warm. To avoid these difficulties, you have to ensure that your tent is getting proper ventilation. To avoid this problem, you can install portable ventilation for your tent.
Because it will ensure that; you are getting the right temperature and a decent amount of air inside the tent.
Conclusion
We try our best to mention the tent heating ideas above to keep you safe and warm during your dream camping trip. You can also use other DIY ideas but safe ideas to keep your tent warm. Too much heat can make you hot, and sick and prevent you from enjoying your sweet dream sleep. The weather is another vital issue because it will also determine how much effort you need to put in. 
Regardless of whatever idea you choose to use to make your camping tent warm, put safety first. Do not rush and take any risks. Try not to make any unnecessary inventions if you are an unprofessional camper and have no idea about this.  In this case, you can use a ready-made heater.
Hope our article saves lots of your time. And, after reading our guideline top to bottom, you have gathered knowledge about some heating ideas for your tent for your next adventure trip.
Read more: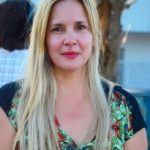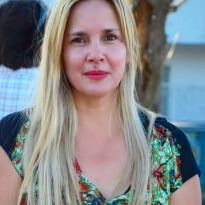 Guys, I am Camila Avery and I love to help my mom to do indoor & outdoor activities. As a lady, I have passed my time on gardening, home improvement, and personal or self-care. I have acquired some degrees in outdoor recreation, beauty, and hair care. It is not easy to work with top-level professional beauty experts. But, I got that opportunity and experimented with different hair extensions, hair colors, and cuts.