Are you planning to camp shortly? If so, this article for you to have some guidance about hammock for your camping. Camping with the tent is the traditional way which today is not preferred after emerging from hammock camping. 
Major disadvantages of tents are that they are too heavy and difficult to carry for the outdoor campers, leading the campers to go for a hammock for their feasible features. Unique features of hammock replaced the complicated heavy tent camping for years. Backpackers or bike-backers can not even think of camping without a hammock.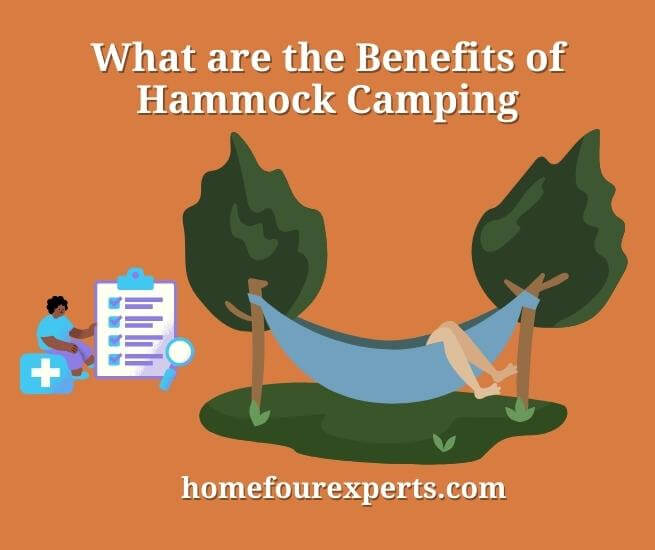 Light-weight, handy pack, quick set up in any favorite location made it popular among the campers. Favorite vantage point tempted the campers to pick the hammock to have a wonderful stay. Comfortable sleep and safe stay from bugs, animals, insects, etc. in the forest, jangle gives the highest level of comfort during hammock camping. 
Imagine you are with your favorite poetry book, enjoying time alone in an isolated forest, lakeside, or park. You are far from crowded urban life. The whole surroundings are full of natural beauty. If you dream of like this, hammock camping is the perfect one for you to go with. Hammock can be termed as "Just Go" as soon as you have planned. Hammock relieves you from carrying too much stuff during your trip.    
There are various types of hammocks available in the market. You can pick them according to your needs. Hammock is not only for outdoor camping, and you can use it at the exterior or backyard of your home for its simple set up mechanism. 
With this short introduction, I have designed this article to discuss what are the benefits of hammock camping for the back-pack campers.
Portability
One of the versatile features of hammock is its handiness. Hammock needs a small space to be packed. It is too light in weight, less than 3 pounds, which makes it a dynamic and ultimate choice of the campers during their excursion or roaming to the grounds, lakeside, or forest. 
Hammock comes with accessories; each of them is completely separate. So, there is an advantage for the campers to customize their hammock pack with equipment based on their need for specific travel, leaving the rest of the accessories at home unless they need them.
Thus it saves space and lightens the loads to accommodate other essential stuff during the trip. Its portability feature allows campers to carry it anywhere they want to hang out of their roaming place.   
Suspension off the Ground 
One significant advantage of hammock camping is having the suspension off the ground at the safe height where insects or smaller or tiny animals can't access. As a hammock is attached to a microorganism net, it keeps you safe and protects you from various insects and small animals like reptiles, raccoons, squirrels, and other similar harmful species.
At the same time, they pass by, and because you are above the risk level off the ground, they don't have access to harm or attack you. If you have any doubt, you can set up your hammock a little higher off the ground than regular height to be safe. 
Versatility
Hammock offers more freedom and flexibility to choose your site to hang out and sleep at night. Its handy feature lets you set up your hammock over a river, beside the waterfall, on the peak, or any other sites you like most.
You can tie it up between the two stands to make your bed. It allows you not only to use it as a bed to sleep, but it can also be used as a chair or lounger. Besides, you can use it at home by setting up in the backyard or any exterior space to hook up with your leisure time. 
Easy Setup  
Hammock comes with two hanging straps to hang it somewhere convenient like a pair of trees, or similar type of poles. You just connect your straps with the pair of trees, attach the carabiners onto the straps, and that's all to finish your set up. The hammock's alignment should be about a 30-degree angle, which allows you to have curved beds to sleep diagonally in it.  
Comfortable Sleep and Relaxation
One of the most popular lineaments of the hammock is comfortable and undisturbed sleep. It's not a deniable fact that sleeping in a tent is not comfortable for genuine reasons like unleveled rocky earth, germs, roots, fear of animals, and toxic insects. 
At the same time, hammock offers you the best solution instead. Because its mechanism is too simple to fix your hammock above the risk level off the ground and allows you to spend camping nights with sound sleep and relax during the day time. Its curving shape allows you to have more comfortable sleep than a regular bed that the campers had ever experienced.   
Another caution is that to have the best result, don't hang your hammock too tight or too loose, which would help position your sleeping space reasonably aligned in diagonal curving and flexibility.
Read more: 5 Amazing DIY Portable Hammock Stand Plans for Camping
Studies revealed that lying on your back with your head slightly raised is scientifically verified as a perfect position to sleep. It is evident that sleeping in a travel hammock resulted in a number of notable benefits because of its flexibility and expedient space. 
Hammock sleep helped a boy suffering from insomnia while undergoing treatment who steadily developed regular sleep, claimed by his physician. Users experienced more comfortable sleep on a hammock than on a traditional hard mattress and helped prevent morning muscle pains and stiffness. 
All Season Workability
Hammock has workability during all seasons. The only thing you need is a few extra blankets for the winter season.  
Insulation: Hammock mechanism can circulate air during the hot weather to keep you cool. In contrast, in cold weather, you can regulate the chilled temperature with a rugged sleeping bag or insulated blanket by generating desired heat. Else, under-quilt, may be fitted on the bottom from the outside of the hammock to have an added level of insulation. 
Rain Tarpaulin: Hammock comes with rain tarpaulin, which will protect you from rain, snowfall, and heavy cold waves. 
Unlimited Natural Views  
Hammock camping offers you unlimited natural views as you can hang up anywhere and relocate to other sites as frequently as you want. It allows you to have more comfort, peace, relaxation, being with nature, isolating from urban life, and crowds during your hammock camping. 
Value for Money
Hammock offers excellent robust construction as well as quality materials suitable to rocky or forest areas. The materials used to make a hammock are rip-stop fabrics, strong Strachey threads, multiple stitched joints, and secure pressure points that turn them to be more durable and popular than tents among the campers.  
What Types of Gear Are Necessary for a Successful Hammock Camping Experience
1. Hammock: A hammock is the most important piece of gear for a successful hammock camping experience. Look for a hammock with a weight rating of at least 250 lbs and made of a durable material like nylon or ripstop.
2. Straps: Straps are essential for securely attaching your hammock to a tree or other support structure. Look for adjustable straps made of strong, weather-resistant material like polyester or nylon.
3. Bug net: A bug net is a must-have item to keep pesky insects out of your hammock. Look for a net with an adjustable drawstring closure and an interior pocket for storing small items.
4. Rain fly: A rain fly is a waterproof tarp that provides protection from the elements. Look for a rain fly made of a durable, waterproof material like nylon or polyester.
5. Sleeping pad or quilt: A sleeping pad or quilt is a great way to insulate your body from cold ground or air. Look for a sleeping pad or quilt made of lightweight, breathable material like down or synthetic insulation.
6. Stuff sack: A stuff sack is great for organizing and storing your hammock camping gear. Look
Concluding Remarks
I hope this article has captured all key features and benefits of hammock camping. It talked about the comparative features between a tent and hammock. Some people may find the hammock camping is best during the summer, but the fact is, it serves camping in all seasons, including monsoon and winter. During the rainy season, it's full of mud and dirty water inside the tent, while the hammock is completely safe from such mess in all seasons. 
For aged campers, hammock offers them to go out for urination easily compared to crawling out of the tent at night.   
When you are in outdoor camping, don't forget to set up your hammock slightly higher than regular height because you are not alone there as you think. There are various types of insects, poisonous snakes, and tons of other wild animals who live there too. Maintain all safety protocols during camping.   
With hammock camping, you would feel comfortable, relaxed, excited, and happy.
However, we would love to get word from you. Your feedback and comments would help us serve you promptly and efficiently. 
You Might Also Like: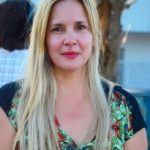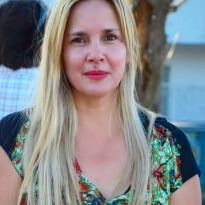 Guys, I am Camila Avery and I love to help my mom to do indoor & outdoor activities. As a lady, I have passed my time on gardening, home improvement, and personal or self-care. I have acquired some degrees in outdoor recreation, beauty, and hair care. It is not easy to work with top-level professional beauty experts. But, I got that opportunity and experimented with different hair extensions, hair colors, and cuts.