Camping is always a wonderful feeling but when you go with your friends it can be more enjoyable. Do you love to enjoy your campaign with your friends?  Or you are planning a first-time campaign with your friend circle.
Taking friends to camp can be a wonderful time that is not possible at other times. Campaigning is a great way to get away from the hustle and bustle of everyday life and spend time with nature. 
Do you know how to plan a camping trip? Ok if your answer is no don't worry. In this article, we describe some tips for planning a camping trip with friends. We share some easy and mandatory tips with you so that you can lead a camping trip with your circle of friends.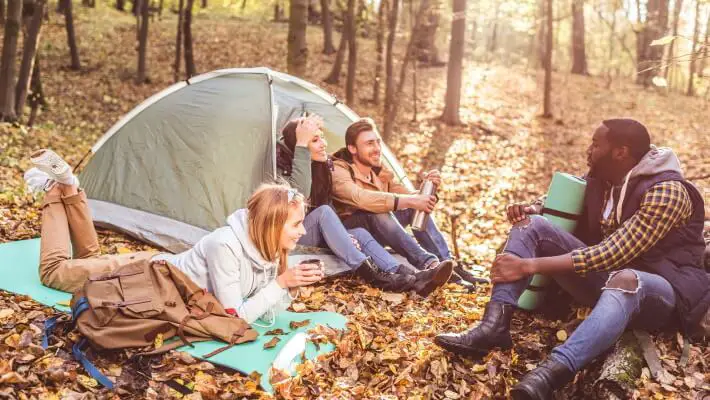 Planning a Camping Trip With Friends
Before going on a camping trip make good planning that will help you to enjoy your trips. This idea will make you a camping leader in your friend zone. Let's discuss this factor and create a plan for camping. 
1. Decide the Type of Campaign
When you are going camping with friends, decide what kind of camping you want. Different categories of camping for you and your friend to enjoy. The only factor is the budget. You can go for luxury camping in the luxuries camping area or you can book mid or low-range natural parks.
Many like to go out of the country camping with friends and many like to go to different places in their own country, so first decide what type you are. The choice is yours so when you prepare planning for the camp with your friends first decide what kind of camping you want to enjoy. 
2. Know the Rules and Guideline About the Campsite
Do you know that most camping places have some restrictions?  So after deciding the place why are you going camping, know the rules and regulations about the area. follow all the guidelines and rules and give instructions to all of your friends who are going with you. 
Suppose you have a pet at home and you want to take it to the camp, but first see if it is allowed where you are going to camp. This is because, in many places, it is not allowed to take pet animals during camping. Not only that, there are many campaign places where you can't drink alcohol.
Before you go anywhere, find out the rules and regulations of that place and prepare everyone to follow these rules. Never cross the rules line in the place because sometimes these situations create trouble. 
3. Checklist for Necessary Equipment
You need different equipment when you are going on a camping trip with your friends. It's a good idea to make a checklist of necessary equipment. It will help you to understand what you need and what is not needed for your camping.
When you are planning for a camping trip make a checklist of necessary items. This is the most important part of camping planning. ensure that you pack everything that you need including a toothbrush, toothpaste, sleeping bag, sleeping pad, cooking equipment, tent, cooling equipment, backup battery charger, etc. double check your checklist before going on the trip. 
4. Meal Plans
What's your favorite food?   The reason for asking this question is that I will now talk about the food plan for camping. A lot of times when people go on a campaign they run into a problem which is that it takes a lot of time to decide what to eat.
The easiest way to get out of this predicament is to create a food plan or meal plan before camping. This plant will include what you will eat for breakfast, lunch, dinner, and snacks. This plant will include what you will eat for breakfast, lunch, dinner and snacks. So if you are planning to go camping with your friend, make a meal plan. 
5. Print Camping Area Map for Everyone
It is important to know beforehand where you are going camping or what your other friends know about the environment. In most cases, it is seen that wherever camping goes, everyone goes first. So a map of where you are going can give you a clear idea about the area.
I know that at present everyone has a map on their phone where you can get a detailed idea about the location of the area. As technology advances, it is always a good idea to use our brains in some cases without relying on technology. To print a map of the area where you are going camping and give it to your campaign friends.
Many times our phone is not charged or it is seen that the phone network is not working, Then that print map will help you to solve various problems to know about that area. 
6. Know-How to Set a Tent
When you go on you have to stay in a tent or you can stay under the open sky. But it is better to stay in a tent. So before going to the camping site, know how to set up the tent. It will help you in camp time. So when preparing a plan for camping make sure that your friends and you know the setup process of the tent. 
7. Concern for the Weather
Weather is one of the very important matters at camping time. When you are camping, be concerned about the weather. If you are going camping during the rainy season then take extra care of the rain.
Take a rain shield and other necessary items with your team. Or if you are going in the summertime then make sure you take the necessary items so you can make the tent cool. Or suppose you are going cold, take an extra hot item, and choose a four-season tent. 
Necessary Equipment for Camping with Friend
Do you know what equipment is needed when you are going on a camping trip with your friends? Ok, now I am going to share about this factor. Here are some necessary items listed.  
Tent ( Pick the right tent with concern about the weather )
Sleeping bags
Medicine Kit
Portable charger Light or lamp ( Extra Batteries)  
Portable Charger fan or cooler
Camp table 
Camp Stove
Dutch Oven
Cutlery set 
Cooking Equipment, etc.
Easy Meals While Camping With Friends 
If you are still with me then I am now sharing with you some food ideas that will be perfect for camping. I prefer easy and healthy food on camping because you want to be healthy and don't want to spend all day cooking. Let's start an easy food plan. 
Chicken and vegetable
Sandwich with chicken
Boil vegetable
Egg
Chicken Fry
Grill item
Nachos
Popcorn
Shrimp
Sausage sandwich
Pasta
Grilled Fish
Fish Fry
Steam rice with curry
Barger with different ingredients, etc.
All described foods are easy to cook and delicious. Not only are they easy, but they are also very healthy for your body. 
What Should Not Try on Camping With Friends
I hope now you have a clear idea about how to plan a camping trip with friends. You know all about all the necessary items that are needed for a camping trip. But now I am going to share with you some avoiding matters that should not be tried on camp time. 
Never stay alone in the forest, always stay with people and friends.
Never leave meals or food uncovered. Always cover food items so it maintains hygiene. 
Never take drugs and alcohol when you enjoy camping. It can be harmful to you and your friends. 
Always eat at your limit, and never eat too much at camp time. 
You are going to enjoy a trip but do not use much energy, take rest and proper sleep then enjoy. 
If you go to a forest or natural park, never a hard animal.
What is the Best Way to Plan a Camping Trip With Friends
Choose a date and location that works for everyone: Consider the preferences and schedules of all your friends and select a date and location that is convenient for everyone.
Make a list of necessary gear and equipment: Decide on the type of camping you'll be doing (car camping, backpacking, etc.) and make a list of the gear and equipment you'll need for the trip.
Assign roles and responsibilities: Divide tasks and responsibilities among the group, such as setting up the campsite, cooking meals, and gathering firewood.
Consider transportation: Plan how everyone will get to the campsite and what vehicles will be used.
Make a rough itinerary: Plan out the activities and events you want to do during the trip, keeping in mind that flexibility is key.
Communicate clearly: Make sure everyone is on the same page and that everyone's needs and preferences are taken into account.
Have a backup plan: Be prepared for unexpected changes in weather or other unforeseen circumstances.
Don't forget the fun: Remember to relax and have fun! Camping is a great way to bond with friends and enjoy nature.
Safety Measures That I Should Take Before Going on a Camping Trip
Yes, there are several safety measures you should take before going on a camping trip:
Plan ahead: Research the area you will be camping in and make sure you are familiar with the terrain and weather conditions.
Pack appropriately: Bring appropriate clothing and gear for the weather and terrain.
Let someone know: Tell a friend or family member your plans, including where you will be camping and when you expect to return.
Learn basic survival skills: Know how to start a fire, purify water, and navigate using a map and compass.
Follow Leave No Trace principles: Pack out all trash, and avoid damaging natural resources.
Be aware of wildlife: Learn about the wildlife in the area and how to safely interact with them.
Be prepared for emergencies: Bring a first-aid kit and a means of communication, such as a phone or a satellite messenger device.
Be aware of any laws and regulations in the area you are camping in, such as permit and fire restrictions.
By taking these precautions, you can help ensure a safe and enjoyable camping trip.
Conclusions
Are you still reading this article? Thanks for being with me. Hope that now you can make plans for a camping trip with friends and follow all the description topics. Wish you and your friends all the best. You can share your camping trip experience with us. 
Relevant Resources: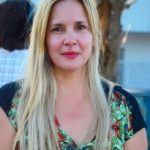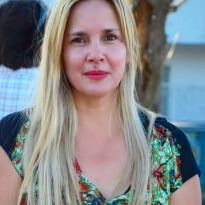 Guys, I am Camila Avery and I love to help my mom to do indoor & outdoor activities. As a lady, I have passed my time on gardening, home improvement, and personal or self-care. I have acquired some degrees in outdoor recreation, beauty, and hair care. It is not easy to work with top-level professional beauty experts. But, I got that opportunity and experimented with different hair extensions, hair colors, and cuts.