Published on: April 6, 2022
Written by Camila Avery / Fact-checked by David Rowan
This article may contain affiliate links, which means if you make a purchase following our links won't cost you extra, but we may earn a commission. Learn more
Beaded hair wefts, also known as beaded hair extension, is basically a hair weft with tiny silicone beads/rings sewn underneath. It is the modern version of weaving or sewing hair wefts to your natural hair. One thin strand of your hair passed through the rings in beaded wefts and then secured by flattening the rings. Hairstylists then prefer sewing the weft to the natural hair for more secured hold, but it can be skipped.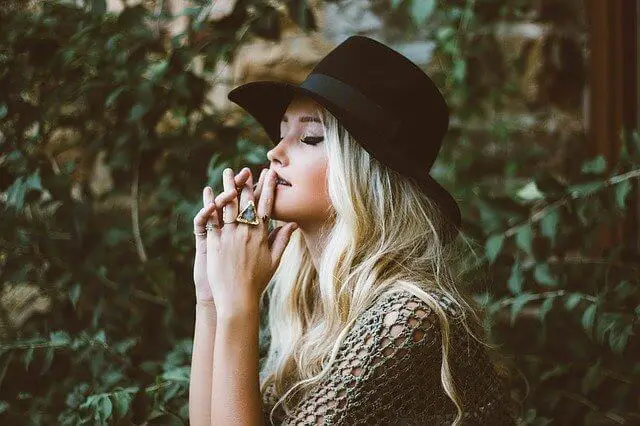 This is the safest long-wearing hair extension. Other extensions like tape-in, glue-in, or I-tip and U-tip extensions involve heat application or harsh chemicals and glues to the natural hair. In the long run, it causes hair fall, breakage and can lengthen the hair growth from the scalp. On the other hand, if properly worn, a beaded hair extension will only add luster to your hair without damaging it.  
Why Choose Beaded Hair Extensions?
You should choose a beaded hair extension if you are looking for a long term solution for beautiful hair. It takes 15 to 30 mins to wear and needs to be reapplied every 5 weeks. Besides, as I've mentioned earlier, there is minimal risk of damage to your hair. Beaded wefts easily last for 6 months, with intense regular care, it can take up to 1 year. So, it is cost-effective too! All you have to do is, care this extension as you do for your hair. 
How to Choose Beaded Wefts
Like every hair extension, you need to match the hair to your root color and your hair's texture to the tip. If you have dark brown hair, then a dark brown weft with a slight highlight or ombre effect on the tip will blend well. 
For the texture, if your hair is naturally straight, you can choose the straight hair extension. These wefts are generally Remy human hair, so you can restyle this with a curling iron if wanted. For wavy hair, go for natural loose waves for hair extensions. The hair will blend without any styling. The same goes for curly, springy, and water wave hair. 
Besides, all the companies offer customization services for their clients. You can order the hair you want by simply contacting them. Also, they are very helpful for finding color matched hair extensions. 
How to Take Care of Beaded Hair Extensions
The beaded extension is worn for weeks in a row. So, it needs some caution while dealing with it. At first, it may seem a bit uncomfortable and cumbersome, but it gets easier after a day or two. However, here are some hair care tips for you to get the idea about how to manage this type of extensions before you get one for you. 
Brushing
The beads would be very close to your scalp. So, you can't brush directly on your scalp. For detangling the hair, start brushing off from the tip of your hair and gradually go upward. Always use a wide-tooth comb or Loop brush to do it. 
Cleaning
The minimum cleaning is better in this case. You should not clean the hair more than twice a week and always use special shampoo for human hair extensions. If the hair is dyed, then use color protectant shampoo. The shampoo has to be sulfate and other harmful chemical-free. 
Conditioning
You can't underestimate the power of conditioning to hair extensions. After cleaning, use a thick and nourishing conditioner to your hair. When the hair is dry, use a live-on conditioner to detangle the hair and lengthen the hair life. 
Hair Styling
The less you apply heat to hair extensions, the longer it stays. You can tie your hair like braids, french knot, bun, and many other hairstyles. Be creative with this instead of applying heat. After doing the hair, pay attention if any of the beads are showing off or not. 
Sleeping
Never sleep in wet hair, no matter whether you are wearing extensions or not. Besides, make a loose braid to the hair and sleep on a silk pillow. Or you can wear a silk cap to minimize the friction of your hair. Read more: 10 Best I Tip Hair Extensions – Ways to Apply
Selected Beaded Weft Hair Extensions, Below
LaaVoo Micro Beads Hair Weft, Ombre Balayage Light Brown to Light Blonde
Click on the Image to >> See on Amazon
Ombre ash blonde, medium and platinum blonde mixed;
16 to 22 inches long extensions available;
Brazilian Remy human hair, 12-inch weft width.
Lavoo has 15 awesome beaded hair extensions in their collection of 16 to 22 inches size. Some are solid, natural color; some are ombre and highlighted. This one is a mixed blonde extension. I like the fact that there are three different blonde shades in it, so any blonde can wear this hair without worrying about getting the wrong shade. 
This is a real Brazilian Remy hair extension. The hair is super soft and healthy. It requires minimal combing upon long-wearing because it hardly tangles. There are beads sewn underneath this extension. You can get to the professionals to install it for the first time, but with online tutorials, you can do this all by yourself too! You only need pliers to do so. 
The hair is of high quality, but inexpensive. One weft is recommended for a natural volume, but women also wear this as 2 to 3 wefts to get massive volume and length.
Sunny Invisible Beaded in Hair Weft Extensions
Click on the Image to >> See on Amazon
Ombre Brown Micro Weft Natural Human Hair;
20inches available.
You will get one long, double sewn weft, which you can turn into a wig, a clip-in extension, wear with beads or sew into a braid. The hair is sparsely spaced in the weft, so this extension is great as if worn using beads. 
Often new clients complain about discomfort upon trying out beaded extensions for the first time. 
As the weft is feather-light on your head, the final look will be more natural, and there will not be a noticeable added weight on your head with this weft from Sunny.
All the colors are as beautiful as the pictures show. There is a helpful length guide on the link, try this out before deciding the length you want. 
There are 25 more stunning shades available at this link. All are natural shades with gorgeous ombre and highlights. Hope you can find the ultimate extension for yourself.
LaaVoo Micro Ring Hair Weft Extensions Platinum Blonde
Click on the Image to >> See on Amazon
16-22 inches Brazilian Human hair;
Platinum blonde color.
Some girls are obsessed with Barbie's looks. After launching barbies, sales of platinum blonde hair extensions and wigs have risen noticeably. If you already are a blondie or have dyed your hair platinum blonde, then there is only one option to make the hair thicker and healthy-looking: wearing an extension. 
This is a double weft thick extension. You will only need one to get volume. You may need 2 to 3 of these to get the length, which depends on your hair length. No matter if you want to look like a barbie or not, girls with platinum hair usually lack dark hair thickness or quality. Wearing a beaded extension is an easy solution to get fuller hair, effortlessly.
LAAVOO Micro Bead Human Hair Extensions, Dark Ash Blonde Highlight with Beach Blonde
Click on the Image to >> See on Amazon
Color: # D P18/613;
16 to 22 inches long;
Hair Material: Brazilian Remy human hair.
The different blonde shades create depth and artistry to this hair extension. I recommend this highlighted hair extension to ladies who love to style their hair. You will get the best quality hair extensions of all kinds in LAAVOO Hair, but this one is highly heat resistant. You can straighten, curl, make waves on this one without causing damage. But doing so frequently can cause shedding later and shorten the life of the hair. 
Here, there are 10 more options of beaded hair extensions in 6 different lengths. All the colors and highlights are salon-perfect and professionally made. These are less likely to shed while washing.
 I recommend consulting the customer service for customized service, rather than dying the extension if not matched. Because dying extensions or bleaching causes damage to it. 
Micro Beaded Weft Hair Extension Brown By LAAVOO
Click on the Image to >> See on Amazon
Hair Type: No tangle, natural, soft, shiny, straight;
Micro weft hair extensions.
Plain hair color never goes wrong. Ladies with dark hair can try out this plain darkest brown beaded weft as their first-ever beaded hair extension to plan their next move. 
I mean, before being brave and going for ombre or highlights, first, try one that matches your hair perfectly. If you are comfortable in it, get one or two ombre or highlighted extensions to get a different look. 
This is an 18-inch long hair extension, but Ugeat also makes extensions as short as 18 inches. To get a long bob, a short bob, or a layered hairstyle, you can order those installed by salon professionals and get the haircut. Your look will be drastically changed. 
I suggest this because these extensions are long-lasting and can be worn for longer-term, well, as long as you take proper care of them.
Micro Beaded Weft Brown Hair Extensions By LAAVOO
Click on the Image to >> See on Amazon
Hair Type: straight;
Color: # C 2/8/2;
Material: human hair, Remy human hair, micro loop, microbeads, micro rings.
Here is another option for dark-haired girls. This dark brown to caramel blonde hair extension is one of my favorites. The caramel hue gives warmth to pale skin tone, which you can't get from other blonde shades. 
Yes, I strongly recommend this one for pale skin tone, but tan and olive skin girls also rock in this look. 
The advantage of ordering from Sunny hair is, that the hair is very soft and silky smooth. The hair shades rarely and also doesn't tangle much. 
However, you should maintain a routine to apply hair conditioner regularly and live on conditioner to your hair extensions to make them last longer.
Ugeat 20 Inch Micro Bead Hair Extensions
Click on the Image to >> See on Amazon
Soft and natural;
No tangle and no shedding.
How can I not include a beaded hair extension in our list in 1B black color? After all, this is the universal shade of hair for most Asians, Africans, and other continents. 
This #3/8/22 hair is virgin hair, not dyed, bleached, or chemically treated. As it is black, upon wearing, it becomes seamless and blends perfectly. 
This is a weft of 10 inches in width. For added volume, only one weft is enough because this is a double sewn weft. You should get 3 to 4 wefts like these, wear and get a haircut by an experienced stylist for added length. 
So, try to order 2 to 4 inches longer wefts considering the haircut you are planning.
Conclusion 
The best thing about beaded weft hair extension is that it can be reapplied and worn for weeks. By taking proper care, you can make up to a year with one batch of hair extensions. You should order a box of extra beads with your hair extension in the same color. This helps to reapply and adjust the weft when needed. 
Women also consider purchasing loose hair wefts and sewing in beads as they like to cut the cost of purchasing beaded wefts and also for customization. This is also an option, no doubt, but a ready-made beaded hair weft will save your time, and the damage associated with hand-sewing the beads into it. You can always add or remove beads from a beaded extension if the beads seem too sparse or too many for your liking.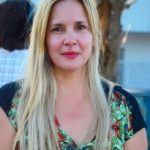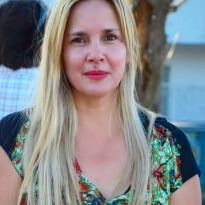 Guys, I am Camila Avery and I love to help my mom to do indoor & outdoor activities. As a lady, I have passed my time on gardening, home improvement, and personal or self-care. I have acquired some degrees in outdoor recreation, beauty, and hair care. It is not easy to work with top-level professional beauty experts. But, I got that opportunity and experimented with different hair extensions, hair colors, and cuts.