This article includes affiliate links, which means we may earn a commission if you make a purchase following our link. Please refer to our review guidelines.
Nowadays, hair extension becomes so popular as it is incredibly stylish, comfortable to manage, and several different styling options. Women who have a busy schedule and time-consuming work or school don't get enough time for hair grooming; they can choose this incredibly easy braiding hair extension as a part of their style.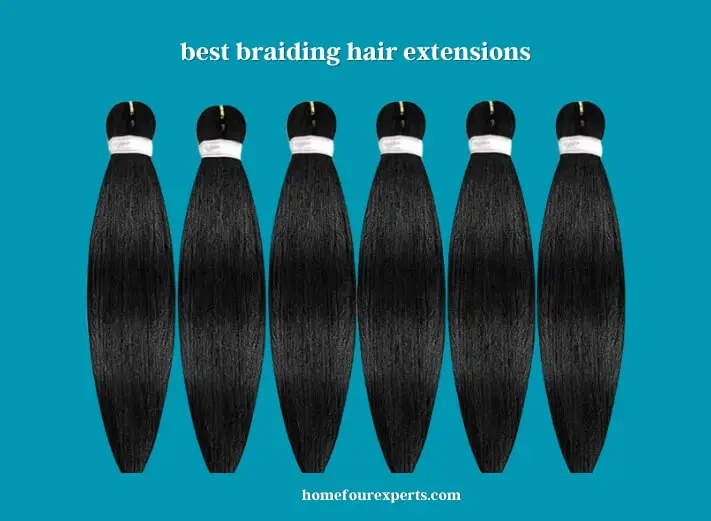 Braided hair extensions usually glue, clip, or sewn with a person's real hair by joining extra synthetic or human braided hair. These methods include wigs, tape-in extensions, clip-in or clip-on extensions, and heating methods. But not all processes are comfortable to use as the hair is a sensitive part of the human body.
Also, the braided hair extension comes in various colors that should match your skin tone. Because of the building material, you usually can't dye it to suit your hair. Those who are new to know about braid hair extension are always confused about what type of hair manufacturer used to make this braided hair. Customarily, they use a type of synthetic hair called kanekalon, which most times matches Afro-textured hair's natural design and curves in both a curly or blown-out state.
Before buying a braided extension, consider your current hair length, volume, and firmness. However, finding the matched braided hair for braids in the market is challenging. So you may take some time to get to that perfect match. Below we have reviewed the top hair extension for braids currently available on the market with a buying guide for you.
How to Choose a Stylish Braiding Hair Extension
Hair extensions are often crucial for picking up the appropriate look. Below are the essential factors that you should follow before buying:
Quality Material
The manufacturing material is an essential factor as it will stay close to your skin. Quality material can last longer without giving you any trouble like shedding, itching, or any shortcoming.
All synthetic hair is suitable for braiding extension, but most haircare professionals prefer kanekalon as it is a polymer that very closely relates to the natural protein in hair. It is also synthetic material, but Kanekalon hair looks more real and has the same kind of cramp as naturally curly hair has. Also, it doesn't hurt your natural hair.
Read more: 12 Best Halo Hair Extensions You Can Buy
Texture and Density
There are many different options available from natural to straightened hair. Some are glossy and silky braid extensions that are more likely to look fake. Others are soft to touch like real hair. Also, some braids come with thick material that is heavy to control. Often when you are starting to use a braid hair extension, there is an adaptation period where your scalp, neck, and back may hurt depending on the braids' weight, and it's normal. But try to purchase the lighter texture extension with your preferred density.
Length and Colors
Now that you have made up your mind about your braids' texture, the next step is choosing the braid's length. Short, medium, and long style braids are available. You can choose according to your choice.
But when it comes to choosing a color for your braids, you have limited choice. You can decide to stick with natural and exact colors, such as blacks and browns. Or you may want to try out reds or blondes. Other extreme colors are available, including grey, yellow, purple, or blue.
Maintenance and Longevity
There's a wide variety of textures, fibers, styles, and colors in braiding hair extensions. So after purchasing, you need to take care of it to use it for a longer period. The more you take care of it, the longer it lasts.
To restyle and reuse the extension, you need to carefully clean and brush it regularly. So we suggest buying good material that requires less maintenance.
Read more: Finding the Best Ponytail Hair Extensions
Convenient and Scalp Sensitivity
Most artificial hair has a plastic-like smell. You can get rid of the smell by cleaning it with simple water, but cheaper material is challenging to get this smell out. Sensitive skin can irritate or harm by this chemical reaction. So, try to buy a high-quality extension which is odor-free and scalp friendly.
After considering these above points, you can now buy a perfect braiding hair extension. Below we gathered some of the safest and stylish braiding hair extensions for your convenience.
View Our Recommended Braiding Hair Extensions
Beyond Beauty's T1B 30 Spring Twist Braiding Hair Extensions
Click on the Image to >> See on Amazon
Hair material: kanekalon spring twist;
Pack of 3 pieces;
Hair Size: 8-inches length;
Weight: 110g (3 pieces).
Beyond beauty takes the first position in our list because of its elasticity. It is one of the natural-looking spring twist hair made of high-quality Kanekalon hair. Besides the durable material, its lightweight fabric makes the user comfortable for long time usage.
It comes in three pieces, with one part consisting of 30 strands in an unfolded state with many available colors to choose from. Each color is fashionable and beautiful to adjust to every skin tone. It feels soft to wear. Also, it doesn't harm, shed, no tangle, and itch-free.
This odorless braided extension is perfect to wear in daily use, party, performance, etc. Besides, you can choose different colors on different occasions to wear. Unlike some of the braids, it's comfortable to wear, and requires less maintenance. It's advisable to wear a wig cap before wearing this hair extension to rest it properly on your head.
Pre-stretched Yaki Texture Hair Extensions
Click on the Image to >> See on Amazon
Material: Low temperature original synthetic fiber; 
Pack of 6 pieces; 
Length: 22-inches;
Color: 1B, 2, 30, 99J;
Weight: 90g/pack.
If you are looking for simple braids for your hair, how about you try the Pre-stretched yaki texture braiding hair extension. It is manufactured with a high-quality, low temperature flame-retardant artificial fiber which looks like an original hair. Besides its texture, this friendly and healthy extension has a long-lasting freshness that makes your day repeatedly.
Furthermore, it arrives with 6-pieces of a pack that is usable all the year. It's not only durable but also light, creamy, and comfortable to use like original human hair. In terms of length, these braids have a length of 22 inches, which is tangle-free. As it's a tangle-free material, it saves a lot of time making your hair and after maintenance hassle.
The most advantageous feature of this hair extension is its shedding-free. To add this, it's reusable by soaking into hot water to make box braids or Senegalese twist crochet hair for a beautiful look on your head at all times.
Angels Beauty Ombre Jumbo Braiding Hair
Click on the Image to >> See on Amazon
Type: Jumbo braid synthetic hair;
Material: 100% Kanekalon;
Length: 24-inches;
Weight: 100g/piece;
Color: 3 types of a blend.
Angels Beauty Ombre hair extension appears in three different colors combined with a five-pack lot within an affordable price range. The hair is soft, comes pre-stretched, and durable enough to last long. This beautiful and comfortable to wear extension is 24 inches long and 100g in weight, sufficient to cover a full head.
However, this extension is tangled free that might allow you to separate effortlessly. Also, the odor-free material is comfortable to the scalp and skin for those with sensitivity issues. It manufactures 100% high-temperature synthetic fiber jumbo braid hair known as Kanekalon.
There's no problem with shedding even though the braids might sometimes come loosened because the texture allows you to make crochet, braid, and twist easily. Overall, the hair color is a pretty vibrant ombré color that is not too bright and dull.
Henan Sifei 3 Tone Pre Stretched Braiding Hair
Click on the Image to >> See on Amazon
Type: Ombre Yaki texture;
Material: 100% Kanekalon synthetic;
Length: 28-inches;
Weight: 90g/bundle;
6 bundles in one pack.
Three-tone 28 inches hair extensions are available within a budget with great colors. It's popular among the users for its top-quality original Kanekalon material that is not mixed with low fibers. The beautiful three-tone color blended so perfectly that it seems like original ombre hair. It's not only beautiful, but it's healthy and safe for your scalp too.
This braiding hair is pre-stretched to use it with ease straight out of the pack; it's also effortless to braid quickly without scattering. The tangle-free braiding makes you stress-free and saves a lot of time. Besides this, the light hair has a smooth texture like a cream that makes you feel like your own hair.
Those who have delicate skin can use it without any worry because it's itch-free and odor free. You can maintain it by washing hot water to restyle it. If you look for fancy colors and daily changes, then these are the hair extensions you should go for.
Forevery Kanekalon Ombre Hair Braiding Extensions
Click on the Image to >> See on Amazon
Material: 100% Kanekalon synthetic;
Color: Purple, magenta, pink ombre;
Length: 24-inches(folded);
Weight: 100-110g/piece;
5 pieces in one lot.
To enhance your beauty and self-confidence, Forever brings this 100% brand new heat resistant synthetic hair braiding extension. It is 24 inches long with a double drawn thick ended pack that can cover your full head. Besides, its modern ombre look has a variety of three colors of purple to magenta to pink. To attend different events, you can choose your hair extension color.
You can use it by folding or unfolded situations. Also, you can braid or twist it as to your comfortability. It's very light in weight but durable enough for long time usage with less maintenance. Naturally, it's soft and smooth like original hair. This extension offers more than 60 color variations, which is enough for one's stylish look. So, you can choose this hair to enjoy your braiding.
Alissa 3 Packs Jumbo Ombre Twist Hair Extensions
Click on the Image to >> See on Amazon
Material: Kanekalon synthetic;
Color: Black to grey ombre;
Length: 24-inches(folded);
Weight: 105 g/piece;
Three pieces in one pack.
Alissa jumbo is excellent quality braiding hair at a worth price. This hair does not load with plastic, so it won't cut your fingers while weaving. Moreover, the high quality tempered Kanekalon artificial surface is comfortable to wear for an extended period. It's easy to use and odor-free too.
This premium quality hair is incredibly soft but not too silky and shiny looking. The hair doesn't get tangled at the ends, and it rinses well with hot water. It offers precisely three or two color variants of ombre patterns in various shades. Most users are very pleased with the quality and look forward to trying different colors so that you can try it too.
Read more: 11 Best Red Hair Dyes for Dark Hair You Can Buy
Meiyou 5 Packs Ombre Hair Extension for Braid
Click on the Image to >> See on Amazon
Hair material: Kanekalon synthetic;
Weight: 105g/pack;
color: Black;
Length: 24 inches;
It arrives in five or three packs in a lot.
Meiyou hair extensions are super easy to wear, care for and store. This 24 inches hair addition is reusable by only water wash and can make braids, crochet or other creative designs efficiently. It has a very soft, healthy, radiant shine and looks so realistic that everyone thinks it's real hair. Also, it's damaged and tangle-free without split ends.
This durable yaki hair is easy to maintain and itch-proof for sensitive skin. The top quality kanekalon material ensures durability—moreover, the black color suits any occasion or everyday use with its decent length. Also, the black color suits every skin tone. You will need at least a five-pack for full head coverage.
Difunee Pre-Stretched Synthetic Crochet Braids
Click on the Image to >> See on Amazon
Hair Material: Synthetic fibre;
Color: Black, blonde, brown, gold, blue, red, and pink;
Length: 24 inches;
It arrives in eight packs in a lot.
Most professional hairdressers go for this Difunee brand as this pre-stretched hair can be fitted quickly. It is mostly used for creating the perfect box braids with a natural look, feel, and texture. Because the yaki finish doesn't look shiny and fake by its healthy radiance like deeply conditioned natural hair.
Besides, you don't need much time to maintain it and keep them looking healthy. This hair can last long and scatter very little. Also, it does not tangle easily and remains itch-free even weeks after fitting. And you can reuse the hairstyle by soaking the hair in hot water.
The synthetic fibre elements are sweat-resistant, lightweight and soft to the touch. It does not have any offensive odors and is fuzz-free. We recommend it if you are a beginner and looking to learn self-braiding as this product offers ease of fitting and blends well with natural hair.
Natural Beauty Synthetic Braiding Hair Bundles
Click on the Image to >> See on Amazon
Hair material: Kanekalon synthetic fibre;
Weight: 98-100g/Pcs;
Color: Two or three-tone bright ombre;
Length: 24 inches;
It arrives in three packs in a lot.
Most of the boxiest hair braids have one color, but Natural Beauty offers the most vibrant and energetic colored hair braids for you. It has 2 or 3 color tones to satisfy the user's demand. This 24-inches long hair extension is made with kanekalon synthetic fibre of high temperature and uncompromised quality.
The synthetic braids of top quality are smooth, soft, silky, no tangle, odorless, do not shed, have shades, easy to twist, last a long time, and reused. So you get all the useful features together in this single product. Lastly, it's easy to crochet, twist, braid and other desirable style todos with this hair extension.
Yami Synthetic Ombre Jumbo Braids Hair Extension
Click on the Image to >> See on Amazon
Hair texture: Yaki;
Weight: 100g/Piece;
Color: More than 60 colors;
It arrives in three packs in a lot.
Yami offers more than sixty different hair colors and ombre color combinations for your braid extensions. You can't find this maximum color option in any other hair extensions. It has a vibrant pink color that gives you a stylish look. Once the hair is braided, it looks fantastic with stand out colors and lovely looking braids. The hair is smooth to touch and arrives pre-stretched to help you to braid quickly.
Each order includes packs of 3, but this amount is inadequate for a full head of braids, and you'll need to buy more than one pack at a time. However, the hair itself has no sharp odour and tangles. 
Furthermore, the irritation-free feature helps the scalp and skin feel comfortable for those who have sensitivity issues. There's no problem with scattering even though the braids might sometimes come undone. It obtains an elegant and soft look. Also, it looks neat, easy to install, and perfect for special occasions.
See also: How to Do Ombre Hair Color Technique
Ubeleco 8 Packs Pre Stretched Braiding Hair Extension
Click on the Image to >> See on Amazon
Material: 100% low-temperature synthetic fibe;
Color: natural black.
Length: 14, 20, 24, 30, and 36inch;
Weight: 50, 80, 90, and 100g/pack (+/-5g);
Hair Package: 8 Packs/lot.
These synthetic hair extensions are super soft to touch, just like natural hair. You can purchase it at an affordable price, yet have the same Yaki texture for that all-natural look. 
As it arrives in the state of pre-cut, pre-stretched, layered, and pre-feathered hair, so you can use it straight out of the pack which saves a lot of braiding time.
It's an excellent synthetic hair extension that highlights flame-resistant, long-lasting, sweat-proof, and washable with hot water. 
There are six different ombre colors you can choose from. You get eight packs per purchase, and these are enough for box braids covering a full head.
You have both braiding options or loose ends options as per your choice. They have a smoother finish than regular Yaki hair extensions, but the Braids look vivid and stay long. It's odor-free and easy to clean with water for restyling. 
For long-term usage, you need to maintain it properly. If you are sweating a lot, then these extensions are a perfect fit for your hair as it is sweat-proof.
Yaya Fairy Kanekalon Box Braiding Hair
Click on the Image to >> See on Amazon
Hairstyle: Box braiding;
Four pieces in one package;
Length: 24 inch;
Color: Ash blonde;
Weight: 100g/ one pack.
Yaya fairy is a famous brand that manufactures quality hair extensions, which has a high texture. Also, it offers the lowest price. This box-braiding hair is built of heat-resistant synthetic fibre. So, the end is sealable with burning, nail glue, braid sealer, rubber cord or flat iron. It is soft and silky that can avoid tangles and frizz.
This jumbo braiding hair can make different designs like dreadlocks, box braids, Senegalese twists, etc. The unique HD color technology ensures it looks more natural, bright, and fashionable. Also, the range of color is so rich that it covers any skin tone. This lightweight hair is healthy enough that it comforts the allergic people. The manufacturer suggests soaking it in apple cider vinegar and then washing it with shampoo before its usage.
To Sum Up
Braiding Hair extensions are so popular among stylish people as they require less maintenance. But it's so sensitive to use because it lies near to your skin. So you need to be careful and picky in terms of your skin's safety. But once you have the perfect braids in position, you don't have to bother much. Read more: 10 Best Hair Extensions for Fine Hair
We hope our following review would help you choose the right kind of braiding hair extensions within your budget. It's essential to feel confident in your style and appearance by selecting the right braiding hair extensions.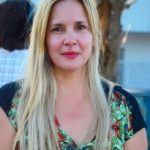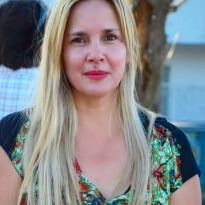 Guys, I am Camila Avery and I love to help my mom to do indoor & outdoor activities. As a lady, I have passed my time on gardening, home improvement, and personal or self-care. I have acquired some degrees in outdoor recreation, beauty, and hair care. It is not easy to work with top-level professional beauty experts. But, I got that opportunity and experimented with different hair extensions, hair colors, and cuts.