Published on: January 11, 2022
Written by Camila Avery / Fact-checked by David Rowan
As everyone tries to relax from a hectic life, they choose different things to escape their busy schedule. Camping is one of them and the best way to come towards nature. By spending some time with nature, it refreshes your inner self, which revives you with new energy.
However, to make your camping trip comfortable, you must follow some tips. If you are interested in camping but afraid to go, then the following information about camping will help you-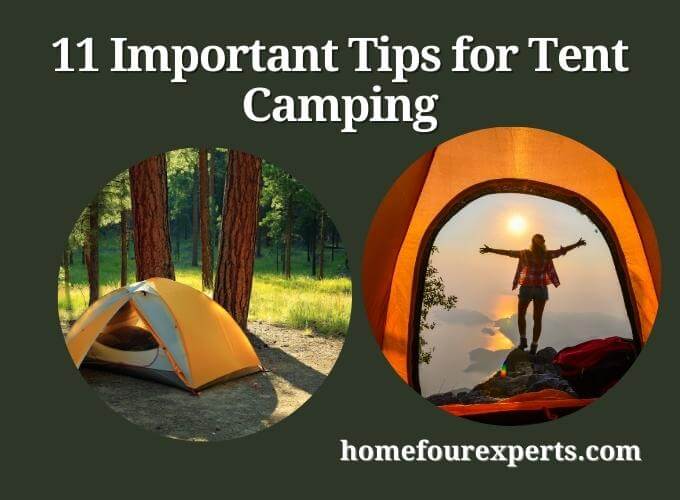 1. Creating a Checklist for Camping
To make any work perfect and successful, you should make a chart for this work at first. Like this, creating a checklist for camping is an important and straightforward way to ensure the things you need. It is not necessary to spend a lot of money on buying camping accessories. You can purchase second-hand accessories, but you must check them before use. You can follow the list below:
Tent;
Camp stove & dishes;
Wet wipes;
Hand towel;
Reusable water bottle;
First aid and toiletries;
Trashbags;
2. Practice Setting Up the Tent at Home
Practicing to set up the tent is smart thinking. Because in an emergency you can easily set up a camping tent in a short time. Though the instructions for setting up a tent claim a short time, like 5 minutes, it is not easy to do that without practice. Also, you can quickly test your camping skill and camp gear by practicing.
3. Make Your Tent Feel Like Home
Somebody wants camping to escape from their hectic lifestyle. If you want comfortable and calm camping, make your tent feel like home. You can bring anything like comfy bedding, lights, etc., that makes you feel cozy for feeling at home because camping must be a relaxing and fun experience. By making your tent like this, you can spend your own time without hiking your campsite.
4. Waterproof Your Tent
Nature gives us a surprise every time. About the weather, it is difficult to say anything indeed. It can be sunny in one minute, and next time it can be raining. During camping, you must keep this weather factor in mind.
To avoid this hazardous effect of weather, you can use a waterproof tent to keep yourself and your gear dry. It is easy to make your tent waterproof. While practicing your tent's setup, spray every corner of the tent with a silicone sealant sprayer. During the spraying, you must remember to zip up the tent entry.
5. Camping Packing Tips
Packing for camping depends on what kind of camping you are doing. If you are carrying a backpack, then your gear must be light but essential. On the other hand, if it is possible to keep your vehicle near the camping place, you can carry heavy things. Just separate every necessary thing in an organized way.
6. Sleeping Bag or Mattress for Camping
To get comfort in camping, you need to sleep. That's why you need mattresses or sleeping bags. If you choose a mattress, you must select something comfortable but easy to pack. When you are camping away from your vehicle, you need to choose a simple sleeping pad with a Thermarest and air mattress. But you can use a thick king-size mattress where you will sleep better if the campsite is near your vehicle.
Another way is carrying a sleeping bag to the campsite for rest. If you are going camping on cold days, the sleeping bag is one of the best options than a mattress. You get different styles of sleeping bags; rectangular, semi-rectangular, or mummy bag. Different insulating materials like goose down and synthetic are used in a sleeping bag. Generally, synthetic is less expensive but hard to carry and compress. 
7. Make Campfire-Easily
Without a campfire, you can not find any fun. Also, it would help if you had a fire for preparing food from coffee to bbq. That's why you need to know some easy way to make a campfire.
If it is difficult to make a fire in your wood, you can use different things to get the fire started quickly as given below:
Empty egg carton with instant-light charcoal;
Cotton balls coated in Vaseline;
Using corn chips;
Use hand sanitizer, but be careful about it.
For getting rid of mosquitoes, you can use sage at the fire.
8. Go During the Week, Not the Weekend
When people feel suffocated by their daily scheduled life, they try to find some space for their own. Especially in the summertime, everyone tries to go camping during the weekend, jam-packed with people.
To avoid the jam at the camping site and feel relaxed, you must find the time to enjoy properly in the middle of the week.
9. Plan Your Meals Precisely, but Keep It Simple
Food is essential to keep your body fit for any work or refreshment. If you are sick camping, you can not enjoy yourself properly. So, you need to arrange food for energizing yourself. But keep in mind that it will be easy for you to put simple food.
If you are a friendly person, it is quite simple. But if you do not like canned food, you can prepare your food at a campfire like you can do bbq and bring spices with you. If it is possible to fish near the camp area, fish is a good meal for you.
The most important thing about camping is to bring good quality coffee. You can enjoy your time with coffee and beautiful nature.
10. Proper Campground Etiquette
Following the campground, etiquette is a significant rule out of respect for those who come after you and protect the beautiful nature. It would help if you kept garbage in the trash bag. Also, make sure that you entirely put out your campfire. Make sure that you pack up all your gear and that nothing is left behind. In a word, before leaving the campsite, make sure to leave the place as you find it.
11. Tent Camping Safety Tips
When it comes to tent camping, the most important thing is to maintain tent camping safety through hygiene, safe food, and fire. Always make sure to keep your camping area tidy and clean. It would help if you packed all food items in your vehicle or tried to keep your tent in a no-food zone.
If you keep food in your camping zone, any animal can be attracted easily to the campsite. Also, keep in mind to wash your hands to avoid being sick from bacteria and any perishable food on ice.
One important safety factor is to keep safe from the fire. If you spend the night at camp, you must keep the camp-fire at night. But make sure that you keep away any combustible element from fire.  
Best Practices for Setting Up a Tent
1. Choose a safe, level area free of debris, rocks, and other hazards.
2. Clear away any sticks, stones, and other debris.
3. Stake the tent to the ground with tent stakes.
4. Use a tarp to create a waterproof base for the tent.
5. Set up your tent and secure the tent poles.
6. Make sure your tent is properly ventilated with mesh windows and doors.
7. Seal all seams and waterproof the tent.
8. Store all your gear inside the tent.
9. Pitch your tent in the shade if possible.
10. Use a ground cloth to protect the bottom of your tent.
Conclusion
After following these tips, are you feeling ready for camping? I hope that these tips will help you to prepare for your camping trip and enjoy the trip. So, before going on the trip, you need to start practicing these tips rather than just reading. Try to buy the right things for your camping and find your essential items.
You might also like: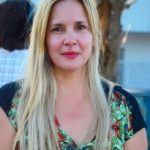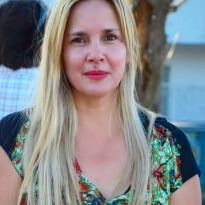 Guys, I am Camila Avery and I love to help my mom to do indoor & outdoor activities. As a lady, I have passed my time on gardening, home improvement, and personal or self-care. I have acquired some degrees in outdoor recreation, beauty, and hair care. It is not easy to work with top-level professional beauty experts. But, I got that opportunity and experimented with different hair extensions, hair colors, and cuts.