Are you a DIYer, very much interested in woodworking projects? Looking for a clumping system that will be worth your money? Then you will want to know the Kreg K4 Vs k5 ultimate comparison.
Jigs or clamping systems are the most popular tools for keeping your device stable to drill pocket holes. Many jig tools are available in the market, but the Kreg K4 and K5 are the most reliable brands for this job. These jigs help to do your work easier and save you more time.
Both the K4 and K5 are best, but you need to choose between them. We are here to compare and find which one is better. Read through this article for a detailed comparison.
Kreg K4 VS K5 Ultimate Comparison: Choose the Right One for Your Job
Kreg is a well-known tool manufacturer name in the woodworking industry. They produce the best high-quality tools for different woodwork. K4 And K5 are both the most popular tools that allow you to drill uniform pocket holes on the wood as you need. These tools make your project effortless and effective.
What Is the Basic Difference Between Kreg K4 And K5?
The main difference between K4 and K5 is the K4 is suitable for beginners, DIYers, and professionals, but the K5 is only for the professionals who need a tool for commercial use.
Though the uses of these tools are the same, there are a few differences in their features. Let's have a look at the differences they have.
Kreg K4
Kreg K5
Project type
For small DIY projects
For large commercial projects
Space
Easy to use in space
Need larger space to work with
Dust collector
Do not have a dust collector
Dust collector included
Storage
Have no storage for extra tools
Have built-in storage for extra tools
User
Best for beginners and DIY workers
Best for the professionals
Price
Affordable price
Expensive
Feature Comparison Between Kreg K4 and K5
To know these two tools better, we will compare all the features and benefits here. There is no doubt that K4 has all the features that precisely helps you do the job but in a more time-consuming manner than Kreg K5. There are some extra features that make the K5 more acceptable to professionals.
Kreg K4: For Every Level of Worker
Click on the Image to See on Amazon
The primary purpose of building Kreg K4 is to drill accurate and precise pocket holes repeatedly. This tool is so easy to handle that all experience-level workers, from beginners to professionals are comfortable working with it. Let's go for the feature overview of Kreg k4.
Adaptability
This tool is capable of attaching other Kreg tools with it. So you can upgrade its features which gives it more functionality and is easy to use. 
Versatile Size
K4 is designed to handle small and large-scale projects that make it more versatile. It is specially manufactured to work with smaller wood pieces. Also, the feature of adjusting the jig allows working with a variety of thickness levels without any hassle.
Mobility
It comes with a removable drill guide. This drill guide will help you repeatedly form the same types of holes and cuts. The best part of this is you can easily remove it if you have no use of this guide. Removing the drill guide will give the tool additional mobility and wide possibility to have cuts in different lengths and styles. The guide has three holes that you can use to perform more precise cuts in wood.
Face Clamp
There is a face clamp in this tool. The clamp helps you to adjust the material and make the cut on the preferred size and depth. Also, it holds the woodpiece securely in place while making pocket holes. 
Moreover, All the features it has are worth the price of it. You can have it at a very affordable price and use it for any project around the house and kitchen. It is also handy for DIY projects. With it, you can improve your woodworking projects without hiring a professional for this job.
Pros
Affordable 
Easy to handle 
Removable drill guide
Extremely portable 
Cons 
Kreg K5: for Professional Woodworker
Click on the Image to See on Amazon
The Kreg is as functional as the K4, but additional features are more advanced for professional and commercial woodworking projects.
Let's go for the features overview of Kreg K5 
Front-mounted Handle
There is a front-mounted handle packed with K5. These provide an easy adjustment of the wood piece at the preferable angle and hold it tight for a precise cut. 
Build-in Clamp 
Also, the tool has a built-in clamping system that you will not get with that K4 model. This clamp ratcheting function adjusts the jig configuration independently. It ensures that there is no need to purchase extra attachments to secure the jig on the tabletop.
Dust Collection
When working with wood, you have to deal with a lot of dust. Maintaining those dust is not easy. The K5 has a dust management feature. It is equipped with a removable dust collection port to lessen your hassle. Its dust collector can be swivel on either side of the tool, making it easy for you to sweep the sawdust.
Storage Wings 
Kreg K5 has two large support wings. You can attach these wings on both sides when you need them. They support the work material to keep it level and stable. Also, these wings work as storage for other equipment like drill bits, screws, and more that you will need during the woodworking project.
Price 
The K5 is a little more pricey than the K4 jig. But you will get all the advanced features to make your work easier and less time-consuming. With the K5, you do not need any extra tool attachment, so it saves you some money. So we can say the price of K5 is worth the features it is packed with.
Pros
Easy dust management
More precise cut 
Storage wings 
Cons
For professionals only
Little expensive
Which One to Choose: Kreg K4 or Kreg K5 ?
Both the K4 and K5 have many advanced features to make the woodworker job easy. There are many factors when deciding between K4 and K5. First, you have to determine all the requirements from these jigs. It also depends on the user's skill level. 
The K4 has all the features that jigs should have. Its size gives it portability that you can easily move from one place to another. You can use it anyplace as it does not need a larger room to operate. For working with small material pieces, K4 is the best. The tool is small, but you can also manage large projects. 
But with the K4, you have to face little difficulties with the sawdust management as it has no dust collectors. 
On the other hand, the K5 has more features and capabilities than the K4. However, these provide the K5 is more powerful and functional than the beginner level worker or DIYer may not need. It has additional storage space for all the extra accessories you may need.
This jig is more prominent in size, so to move one place to another causes you a minor hassle. The tool is a little more costly than the K5. Its functionality, capability, and price make it suitable for professional and commercial use. 
If you're an individual and want a professional-grade tool to perform some improvement at your home, then K4 is the right tool for you.
Meanwhile, if you are a professional worker and searching for a tool that is a powerful and durable tool to handle larger projects, then K5 is for you.
Pros and Cons of Each Workbench

Pros of a Traditional Workbench
• Cost effective • Easy to build and customize
• Durable and sturdy
• Can be used for a variety of tasks
• Ample storage
Cons of a Traditional Workbench
• Heavy and bulky • Lack of mobility
• Difficult to move around
• Limited range of options for customization
Pros of a Portable Workbench
• Lightweight and easily portable
• Allows for quick setup and take down
• Can be used in a variety of locations
• Compact enough to fit in tight spaces
• Can be customized with additional accessories
Cons of a Portable Workbench
• Limited space and storage
• Not as sturdy and durable as a traditional workbench
• Can be difficult to customize
• Limited range of tasks it can be used for
FAQs
Is Kreg K4 Worth It?
Though the K4 is an old design for jigs, it still has a variety of functions that can be used for modern wooden projects. This model is made of high-quality material that builds it sturdier that will last for ages. 
If you are a beginner, started to learn at a woodworking school and want to improve your skills, do more beginner-level woodworking projects, this is the best for you as it is specially designed for beginners and DIYers.
Is Kreg K5 Worth It?
We can say that Kreg K5 is the upgraded version of K4 as it equips the entire lacking feature a woodworker is looking for in a jig.
The K5 jig is larger, so you need a large working area. It is made of robust and durable construction material that gives you a warranty for a lifetime; you won't need to buy another one. All the add-on features and strong structure are worth the price it comes with.
Conclusion
You will need various tools for your woodworking projects. Circular saw, jigsaw, nailers, ROS (random orbital sander), portable table saw are some common mentions. But you will need a clamping system to do all the jobs peacefully. The Kreg K4 and K5 are both excellent tools for it. From the Kreg K4 vs K5 ultimate comparison, we can say that the K5 is an upgraded version of the K4.
The K5 comes with built-in features for more functionality and productibility. That makes it a little more pricey than the K4 model. But the K4 is a versatile tool that meets all the requirements of a professional or beginner user. If anyone is looking for a professional instrument at an affordable price, then K4 is that tool.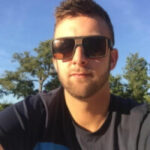 Hello, I am David Rowan. I am a professional contractor with 10 years of experience in home building, different tools used, construction, home remodeling, and other home improvement work. I have already built many custom homes and continued to do several woodworking projects along with how to deal with all categories of tools.