Published on: May 15, 2022
Written by David Rowan / Fact-checked by David Rowan
Jigsaw is one of the necessary tools for wood or metal cutting work projects. But this is not a mandatory tool when you need to do curve cutting. It's a good idea to pick some instead of any tool because that will help you a lot in crisis moments.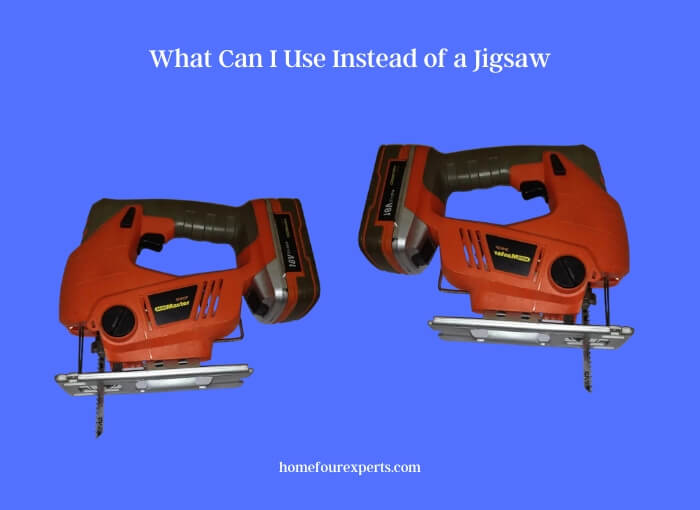 In 19 century jigsaw first emerged; after that it became a very popular saw that used a reciprocating blade. These blades are used for different curves. Day to day it becomes very popular and different alternative saws also come to the market. Suppose you are not comfortable with a jigsaw then you have some choice of an alternative to the jigsaw.
The  Scroll saw, Miter Saw, Coping Saw, Hand Saw, Fret Saw, Reciprocating Saw are idle instead of a jigsaw. Through this article, we try to discuss some instead of a jigsaw so you can pick the right tool for your projects. 
5 Effective Alternatives Instead for a Jigsaw
You will get different types of alternatives instead of a jigsaw. Some of them have to work with their hands and some work with electric power. In this part of the article, we will discuss some manuals and some electric power alternatives of a jigsaw that we hope will come in handy in your future. Mainly 5 common and best alternative examples are shown here. 
Scroll Saw
A scroll saw is a good alternative to a jigsaw. The body structure and design of a scroll saw allow you to cut metal in different ways. Many users like to use a scroll saw then a jigsaw for the delicately cutting performance.  A scroll saw can be electric or pedal-operated, which is used to cut intricate curves in metal, wood, and other materials. Most of the time this tool is used to cut curves and joints. 
The blade is Set upon from top to bottom. Blade quality is also very high. The thin blades give you the best opportunity to create various designs. Most creative workers or artists prefer scroll saw because it allows them to create creative and difficult cuttings. To make complex designs this saw is one the best alternatives to the jigsaw. 
Using the process is very easy even if a new user can manage its tool. Easy blade adjustment and speed control are good functions o a school saw. 
Circular Saw
A circular saw is a very popular tool that is used to cut different elements like wood, metal, plastic, or masonry. It is a powerful tool that comes with corded or cordless versions. A flat round blade is set on the inside of the circular saw that can easily be cut with any tool like butter. 
A circular saw is a good alternative to a jigsaw. You can pick this tool without any worries.  A Circular saw is very easy to use as a jigsaw. You will find a small button so you can easily control the power of this tool when you are working with this tool. Another good advantage is you can adjust the height and depth rate of the circular saw. 
Miter Saw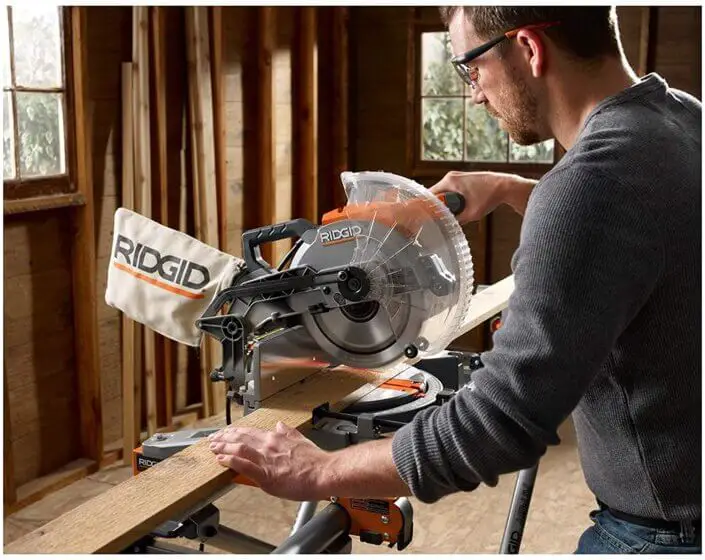 Miter saw is an electric power tool that is used to cut trim work, angled cut. Through the miter saw you can easily create different cutting work with different materials.  It is very easy to use. You just need to place your miter saw. A thin round blade is one on the miter saw that allows cutting work. To get the best result you must have to pick the right blade for your saw. 
Corded and cordless types of miter saw are available now. Choose the best one according to your projects. Miter saw is one of the good alternatives to the jigsaw. This saw has the power to work fast and smoothly. It is one of the best alternatives if you don't want to use a jigsaw. 
Hack Saw
Hacksaw is a hand power tool that is very popular. This saw is mainly used for cutting metal but you can also use this for wood cutting. Lightweight is one of the big advantages of this saw. A long thin blade is set on the front part of a hacksaw. Lots of the teeth of this blade give the user a smooth work experience. If you pick a good quality blade then you can work fastly but if you pick the wrong one it will take a long time to get a result. 
Hack saw is another instead of a jigsaw. If you have lots of time and want to use a light with a hand tool then a hacksaw is perfect. 
Coping Saw
The coping saw is a very lightweight tool. A thin blade is set on the C-shaped frame. The handle of this tool allowed it to cut perfectly.  with a simple handle. Yet it can literally run circles around any other handheld saw, even a jigsaw. Most users use this tool to get  90-degree corners or curving cuts. 
It is a hand power manual saw that can be good instead of the jigsaw if you are used to this tool. Many users use this as an alternative to jigsaw because o the work capacity of the coping saw 
FAQs
Can I Use a Reciprocating Saw Instead of a Jigsaw?
It is a common question most of the new saw users ask this fact. The answer is Yes, you can use a reciprocating saw instead of a jigsaw. Reciprocating saw work is the same as a jigsaw. The Reciprocating saw has a horizontal blade and the jigsaw has a vertical blade that is set on the bellow of the saw. 
Of course, there are structural differences between the two saws, but with it, you can do the same kind of work. These two are suitable for any type of cutting. 
Do I Need a Jigsaw for Woodworking?
Basically for doing carve cutting work jigsaw is necessary. With the help of a jigsaw, you can easily cut the wood curved if you need. But keep in mind that there are a variety of alternative saws that you can use as an alternative to a jigsaw.
What's Better: Reciprocating Saw or Jigsaw?
Both saws are good for work. Reciprocating saws and jigsaws both have different types of blades. If you need detailed work then jigsaw is a good choice. On the other hand, the reciprocating saw has a horizontal blade that is ideal for rough cutting and demolition jobs.    
Conclusions
On these conclusions, it is clear that you can pick any tool if you are an expert on these tools or if you are not comfortable with any tools. These rules are the same to follow when you pick a jigsaw instead. Actually, the jigsaw has many alternatives. You have to pick one of them according to your choice. 
Relevant Resources: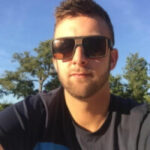 Hello, I am David Rowan. I am a professional contractor with 10 years of experience in home building, different tools used, construction, home remodeling, and other home improvement work. I have already built many custom homes and continued to do several woodworking projects along with how to deal with all categories of tools.