As a homeowner, you might find it difficult to figure out your basic toolkit requirements. You cannot go to a professional for every single need. Instead, finding a quick solution by DIYing will be much better. 
However, for doing it yourself you must have a basic toolset at home. Whether it is a large apartment or a small family home, there are some tools that will always come in handy. 
Be it a basic repair or an advanced breakdown project, these tools will be your Holy Grail. By watching some YouTube videos, you can anytime fix any home repair issues if you have the proper toolbox.
But what are those exact tools that should be put together to assemble a basic toolset? No idea? Alright, just follow this article till the end and you will be able to assemble it by yourself. 
How to Assemble a Basic Tool Set
If someone wants to spruce up the place he/she dwells in, there will be a lot of reformation jobs to do. In fact, it is a never-ending process to upgrade and improve your home. You have to maintain your place as well. 
But it is quite impossible to visit a hardware store for every single demand like hanging a picture or combining a bookshelf. That is why keeping some fundamental instruments that will do the job is important. 
To assemble a primary toolbox, first, you need to determine your needs. What are the upcoming repair or reform activities you are going to handle- that should be considered for purchasing each and every tool. 
For storing the items properly, go for a large toolbox. Because you will eventually find it filled with tools once you get the charm of DIYs. 
There should be some inevitable items that will always come to your rescue. A variety of tools should be collected to fix any minor to major DIY repairing or maintenance tasks. 
15 Basic Tools to Assemble a Basic Tool Set
The following 15 instruments are the must-have for every homeowner or apartment dweller. Even if you are not that expert in DIY projects, these tools can be lifesavers for you from time to time. 
Let's figure out what those are. 
Hammer
This is an absolute must for even the most amateur DIYers. A claw hammer is an inevitable tool to fix a lot of household jobs like hanging pictures on the wall, making bird cases, or assembling furniture. 
A hammer with a cushioned grip will be more convenient to use for beginners. We suggest you pick up a medium-weight one for the basic repairing issues. 
Tape Measure
It may not seem necessary. But it is one of the basic requirements before starting any DIY home projects. Unless you get the accurate measurement, you cannot complete the task. 
Be it measuring your table for a new tablecloth or measuring the doors and windows for curtains, how could you buy without the exact assessment? 
A 25-foot measuring tape is the standard measurement for covering your specs. You can keep an additional size of 6-12 feet as an emergency kit as well. 
Screwdrivers 
What will come in more handy than a set of screwdrivers for fixing every small thing at your house?
A good set of screwdrivers will tighten everything starting from your spectacles' screw to your audio system or laptop. Installing new switches, opening the lids of any can, or tightening your cabinet- all these tasks will be finished at a glance if you get the right set. 
Standard quality of flathead and Phillips head screwdrivers are the basic necessity for these kinds of jobs. 
Wire Cutters
A scissor is not always safe to cut things like wire. A wire cutter is a much more safe option in this case. 
A homeowner frequently needs to snip wire for many household activities. In the case of electrical wires, large wire cutters are the best option. You can even use them for cutting hardware clothes. 
Though a cable cutter provides better cutting capability, it may be a bit harsh for some small household tasks. For crafting and electrical repairing, wire cutters are the exact tool you need.
Pliers 
Both grooved and needle-nosed pliers are essential for a DIYer. It is always a wise decision to have a few pairs at home. 
To perform tasks like plumbing, cutting plastic tiles, removing staples and nails, etc. pliers could be the tools to save your sanity. Try to keep various sizes and shapes available. You never know which will come in handy.
Be careful not to harm your hands while using it. The locking pliers with padded grips are the safest option to pull out jammed screws or bent nails. 
Level
The next thing we are going to talk about is a level. From pictures to the table, whatever you want to level up you will always be in need of a sturdy level. 
To do any house building or maintaining tasks, accurate positioning is mandatory. Otherwise, you might end up messing up the task. That is why we suggest you have a large torpedo level. 
Be it hanging pictures or shelves in a straight line, drilling holes, or measuring the accurate alignment of furniture, a good piece of a level will make your job done. 
So, buy a good one even if it costs a lot. 
Utility Knives with Extra Blades
Nothing can replace a set of utility knives when it comes to any DIY project. What can you do with it? Tell me whatnot. 
Do you want to hang wallpaper? Sharpen pencils? Crafting? All these can be performed with this single one. They are even the most needed essential while opening up a sealed cartoon.
Always buy a box of extra blades so that you don't need to reuse the old one frequently. The knife must have the option to retract blades. 
A knife with a non-slippy hand is much appreciated to avoid accidents. 
Adjustable Wrench
While building a basic toolbox, how can we forget about an adjustable wrench? An 8-inch wrench would be enough instead of a whole set. 
A large handle is suggested if you need to free a stuck nut. If it is a tight spot, a shorter handle will be more convenient. 
However, it is a must-have for doing all sorts of tightening and assembling activities. You can adjust the jaws as per your requirements. 
Yardstick
We know that you have already come through the idea of having levels and tape measures. But having a yardstick is also important when it is time to be more particular. 
For example, while tracing on a wall for a straight line, a yardstick is always more preferable. Because a tape measure may not be placed flat enough on a wall. 
You can store it almost anywhere and use it when needed. Choose one with a wide-body to avoid bending issues while working with it.
Cordless Drill
Why buy a power tool? Well, let me explain. 
A cordless drill is a powerful tool that can be used with multiple tools. For instance, use it with a screwdriver or your drill bit to increase their power way more. 
If you opt for only one power tool in your primary toolbox that should be a cordless drill in any way. Do not go for a corded one as you will end up wasting money to buy some extra cords. 
It might seem an extra element but once you can use it properly, endless uses of this handy tool will satisfy you. 
Duct Tape
Wondering about the use of this unusual kit? No worries as you have got our back. We will instantly inform you how this can come in handy. 
When you need a quick repair of anything urgent like broken buckets, these super sticky tapes are the one and only option. Your problem will be solved in no time as they will adhere to literally anything.  
Handsaw 
This is for some advanced DIY activities for a house owner. When you need to do some wooden tasks like lumber trimming or trunk molding, it is always effective with minimum effort. 
A handsaw is faster than a power saw to set up properly. 
LED Flashlight 
What is more necessary than a flashlight while working in a dark cabinet?
A rechargeable LED flashlight will save you during an unexpected blackout or in a low light area. But the light must be durable. 
Usually, a 25 LED will serve you 100,000 hours and it will last for 8 hours for every single recharge. 
Putty Knife
Besides utility knives, a putty knife is always required to assemble a basic toolset. What will you do when you need to peel off spilled paint or bubblegum? 
That's when a putty knife will save you. You cannot apply a spackle without it. Repairing a damaged wall or smoothing down wallpaper, this basic tool should be your pick. 
A putty knife is made of both plastic and metal. Of course, a metal one is more durable than a plastic one.
Safety Equipment 
After adding all these instruments to your basic toolbox, don't forget to buy some safety equipment. Whether you are working with wood or cleaning your fan, wear goggles or glasses to protect your eyes. A pair of gloves will give you more grip and comfort. 
While working with power tools, you might face hearing problems. So use ear protection. Also, a paper mask or a respirator will save your lungs from getting infected. 
Start using safety gears during any DIY task and you will be able to avoid any unwanted accident.
Final Words
DIY is an art if you can perform it properly. As a homeowner, it is mandatory to do some DIY jobs from time to time if you want to maintain your home. 
A basic toolset can be a lifesaver in case of an emergency. Some fundamental tools should be gathered together and stored carefully. This will help you tackle a lot of household repairment tasks without calling an expert. 
It is said that the right tool can make your job while the wrong can break your job. So, be meticulous to choose the right toolbox. Your little investment in a basic toolset can serve you a lifetime. 
We hope you have chosen what tools are the most crucial for you to serve your purpose right away. Share with us by commenting below.
Read more: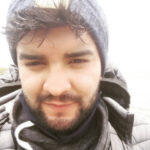 Hi, I am Eric Devin and I am a professional interior architect. Since childhood, I've always enjoyed DIY projects! And, I have loved to solve simple household problems using essential tools and equipment. I have also acquired a lot of information about basic household tools settings by working with contractors.