This article includes affiliate links, which means we may earn a commission if you make a purchase following our link. Please refer to our review guidelines.
I beg your pardon at first for my racist title of this article, but trust me, I am not a racist. There was no way I could make it specific other than this. I believe black women are powerful, strong, and sexy just the way they are.
From the requirements I get from my clients, African-American women feel more confident and find their true beauty when they wear a hair extension that suits them best. What can be better than a curly extension for them? It makes them look natural and healthy and gives them a distinctly bold look that can't be seen in any other race.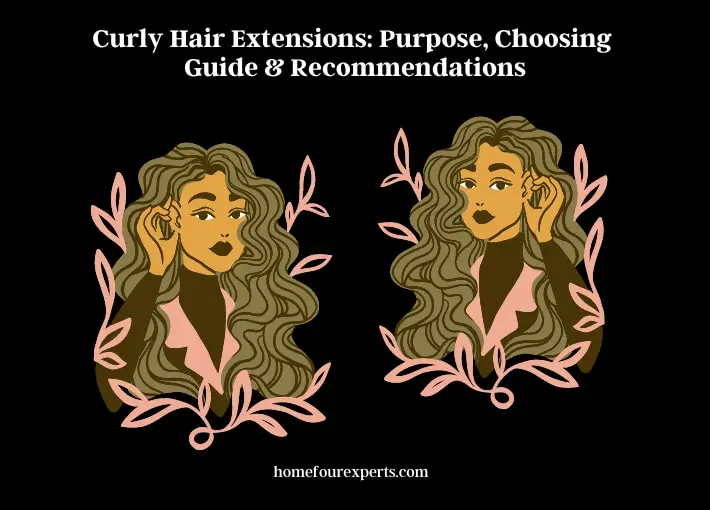 So we choose to dedicate our time and effort to develop a list that will help women to find the type of hair extension they want. It is hard to find curly hair extensions for black women as the texture is different from the curl that we see on white women. So we have lifted up the burden from your shoulder and cited some necessary tips so that you can pick up the right extension for yourself without any hesitation.
Why Use Curly Extension?
The first reason is apparent; it makes you look and feel beautiful. All human beings on this planet are beautiful, but not everyone feels the same way about their appearance. So, wearing extensions is a more straightforward solution for women who have insecurities or want to feel special for unforgettable moments.
The second reason is, curly hair extension is easier to manage and maintain than straight hair. It does not need any hairdo, updo, heating, brushing, and other harmful styling products. Only a little bit of shampoo and a big load of conditioner is enough. 
Read more: What is the Best Brand of Tape for Hair Extensions
How to Choose Curly Hair for Black Women
Choosing a hairstyle needs to take a lot of things into account. Picking up curly hair types needs more effort and attention. There are some fundamental points you need to go through before choosing your curly hair extension.
Texture
For curly hair, texture is important. The curl needs to be mixed seamlessly with your own hair if you are taking a clip-in extension. So pay close attention to the texture. Often the curl type is noted with a number, for example, 3c or 4c, and so on. If you know the texture of your hair, then it gets easier to choose the right one.
For lace front extensions or customized wigs, the real hair is mostly hidden under the wig. In that case, there will be no problem if it doesn't match properly. Only it will look artificial to the people who know your real hair.
Curl Type
Curl type also varies a lot. Deep waves, body waves, afro, and kinky curly are the prominent curls that suit black women. Different curls create different looks for the same person. It will be good to go for a trial before ordering an extension that is not your hair type. You can contact the nearby salon to help you make the decision.
Length
The length displayed on the website is the measurement of stretched-out hair extensions. People make mistakes by ordering the wrong size and then complain about it and return it. That is why always order hair that is way too long than you want. Besides, you can also contact customer service to know the proper length and stretched length of the extension.
Extension Type
Here, we have listed broadly two types of extensions, clipping, and lace closer. The lace closer one comes with a natural hairline and can be customized to create wigs. On the other hand, the clip-in is good for wearing at home within minutes. If you are new at this, I recommend going for clip-in first. As the wig style may feel uncomfortable at first. 
Color
We have included only natural black hair in our list. If you want a colored hair extension or have different colored hair, then go for your hair tip color. As the hair extension may look way too dark on your scalp that your natural hair.
Is Curly Hair the Foremost Attractive?
It depends, but generally consistent with several studies backed by statistics, and curly-haired people are indeed considered more attractive than people with straight hair. Several experimental studies were conducted during which most people preferred curly or wavy-haired people over straight hair, especially men.
What Are the Simplest Hairstyles for Naturally Curly Hair?
50 Impressive Hairstyles for Naturally Curly Hair
Long-Layered Haircut. You'll quickly obtain a glance like this with a layered haircut and a gorgeous blonde balayage.
Long Layered Haircut;
Ombre Curls;
Mid-Length Curls;
Big Curls with Bangs;
Bouncy Curls;
Messy Curls;
Elegant Low Updo.
What Does Curly Hair Symbolize?
Curly hair equals a fun-loving, warm-hearted personality. They need a "fire personality," whose traits include leadership, love, passion, insight, dynamism, aggression, intuition, reason, and expressiveness. They even have a tough time that specializes in one thing for an extended time.
View Top 12 Curly Hair Extensions Short Reviews, Below-
1. Hermosa 10A Kinky Curly Human Hair Bundles with Closure
Virgin Brazilian curly human hair, 10A grade;
3 Bundles with Closure;
Length; 14, 16, 18, and 20 inches available.
Full-volume kinky hairstyle is never out of style for black women. Get the full heat of kinky hair you ever dreamed of with only this one pack of hair. One package includes three bundles of curly hair with a closer. The texture will match 3b to 3c type texture and the quality is top-notch. 
The material for this extension is taken from healthy Brazilian women. So these are a natural hair and also deserve to be treated like natural hair. The hair itself is very bouncy, shiny, and non-tangling, and no hint of split ends. Just use a wide-tooth comb and condition the hair a lot; it will pay off by staying intact for 6 to 8 months straight.
As natural hair does not come cheap, this hair is not cheap as well. It can be dyed to lighter shades, but I recommend not doing so. Bleaching or dying hair shortens the life of the extensions.
---
2. UNice Hair Curly Lace Front Human Hair Wigs with Baby Hair
13X6 lace front hair;
10, 12, 14, 16, 18, 20, 22, and 24 inches length available;
Hairline with baby hair
Cheap alternative to get volume on the front part.
Lace front wigs are more affordable compared to full head extensions. If you already have curly hair and want a complete look on the front side, then a lace front is enough to get a beautiful and healthy natural hair look. There is only one weft that covers your crown. Unlike any other extensions, the best thing is this one comes with a hairline full of baby hair! This one thing makes it impressively natural!
Another advantage is, you can wear it on a daily basis or just for events within only minutes. No need to visit the saloon to get ready. You can also create different hairdos by changing the parting and making updos. However, curly hair needs a lot of hydration. Use live-in conditioner in a generous amount to keep the shine and bounce long-lasting.
---
3. ABH Amazing Beauty Afro Kinkys Curly Hair Clip in Extensions
Remy human hair,  8A Grade 3C texture;
12-22 inches available;
Clip-in extensions;
Dense, fluffy, and springy hair; 
Can be heat treated.
Clip-in extensions are best to add volume and length in no time. Besides, clip-in extensions shed the least too. As these are curly hair, you only need 1 or two packs depending on the length and volume you want. To add length, use the longer extension on the back and the shorter hair on the sides and the front. The manufacturer claims this hair to be real human hair, and it is just as bouncy and springy as real hair. 
Unlike other hair extensions, this one can be heat treated for stylish. Please remember that even if you use the straightener once in a while, you can't overdo it because it can ruin the naturally curly texture of this extension. Besides, overheating causes damage to the extension as it does to our own hair. So, the less you use any styling product on it, the better.
---
4. RECIFEYA Deep Wave Brazilian Virgin Hair with Frontal
Unprocessed human hair extensions with frontal;
Can be dyed;
3 bundles of deep wave 9A hair.
If you are planning on making a custom wig for daily wear, look nowhere else. This hair extension is pricey, and the brand is not so overrated, but you will be grateful to me for this advice. Here, you will get unmatched high-end hair quality at half the price.
They will send you three bundles of hair that you can sew into to make a custom wig. First of all, wash the extensions and your own hair before going for the procedure. This extension comes with a frontal that includes lots of baby hair for a natural feel and looks. I have seen people wear the wig straight for almost a wig without any tangling. I recommend wearing a silk cap or putting the hair in a braid if you actually prefer wearing it for that long. This way, the hair will be better managed.
---
5. Sassina Unprocessed Remy Afro Coily Curly Clip-ins for African Americans Black Women
Afro Coil  Human Hair Extensions
4B 4C 7 pcs clip-ins;
16 inches, when straightened.
Afro hair makes any African-American woman look bold and confident because of its texture and fluffiness. So, these clip-in hair extensions in 4B and 4C curls may save your own hair from putting into an afro. No matter how much we love to make hairstyles with our own hair, the result is always unavoidably damaging. But there is a solution to this problem. If you get these clip-in afro extensions in your collection, you can wear an afro hairstyle whenever you feel like it within short notice.
There are seven wefts of various lengths and widths, but overall it gives you a similar length. To retain the texture, always keep the hair hydrated using a good quality conditioner and use your fingers to detangle the hair. Keep hair spray, curling iron, and other damaging tools at bay from these extensions, as these only cause harm to the hair.
---
6. Amella Hair -Brazilian Curly Hair With Lace Closure
Kinky curly Brazilian virgin human hair;
8 inch-24 inches;
Can be styled and dyed.
I recommend my clients buy from some specific vendors that deliver high-quality hair and responsive customer service but cost very little. This Amella vendor is one of my favorites for its budget-friendly price, super high-quality hair, and lifetime customer relations.
There are three bundles of kinky hair in one pack. For longer hair, you will need more than one pack, but for a short hairstyle, only one pack will do. Before actually placing the order, make time to measure your own hair length or the length you want from the crown of your head to the desired length. If you measure your hair, then take the measurement when the hair is stretched out. The kinky curly extension is also measured in a straight state. So, it will always be better to order longer extensions. You will have the opportunity to cut it shorter if needed.
Amelia's hair is of outstanding quality and does not need much to take care of it. Just use a mild shampoo and conditioner once a week and avoid using any other products on it. 
---
7. MSJOLI Brazilian Deep Curly Bundles with Closure in Natural Black
Length: 20 22 24+18;
Deep curly free part 4×4 lace closure;
Whenever I see any woman with long and lustrous deep wave hair, it seems like Niagara falls to me. Just like a huge waterfall, the curl and texture are soft and look wet when you purchase your deep-wave curl extensions from MSJOLI. They have a huge collection of Brazilian curly hair, and I can assure you that the quality is at its best for an affordable price. As it is a lace front extension with a small lace area, you can use it to make custom-made wigs that look seamless on you.
This extension can be dyed to get a glamorous ombre or highlight effect. You can also style it as you like using heating tools and curlers. Using a curling serum or mousse will help to regain the texture.
---
8. TNICE-Unprocessed Mongolian Afro Curly Hair for Black Women
Mongolian afro kinky hair;
14 16 18inch Hair;
Can be restyled.
Previously I have reviewed Brazilian kinky hair, but this one is Mongolian kinky hair. There is a distinct difference in the texture of these two kinky hair types. Mongolian hair has a more permed effect, and the curl is tighter. For this reason, this hair looks fuller and matches tightly curled hair mostly.
If you get this pack, you will only need one pack to cover up to full hair. As the curl is very tight, going for several sizes longer than you expect would be wiser. This hair needs co-wash every week, followed by deep conditioning. If you do this, no matter how often you use this hair, it surely will last a very long time.
---
9. Laritaiya-Brazilian Deep Wave Unprocessed Virgin Human Hair
8A grade 18 20 22+16 Closure;
Brazilian Deep Wave;
8 to 28 inches available.
African women look truly feminine when they wear deep wave curly hair. That's because afro and kinky hair are also men's hairstyles, but deep waves are not. Realizing this fact, the Laritaiya brand has loaded its stock with amazing hair extensions of killer curls to make you a head-turner in the crowd. Here, you can order any curly extension of any color and length. 
This one is a pack of three bundle hair that is meant to customize further. If you are going for long hair, make sure you order two of these. The longer the hair, the thinner the weft. Otherwise, the hair density and no-maintenance feature go the same for shorter hair as well. Don't get me wrong; the 'no maintenance' means it does not require any special maintenance, just treat it like your own hair and take care of it just like you do to your hair.
---
10. Younsolo Brazilian Deep Wave Bundles Hair Extensions
8A grade deep wave hair;
Size: 14 16 18-inch;
3-bundles Brazilian Deep Wave, Natural Color,100+/-5g,8- 28-inch;
Budget-friendly price.
Deep wave hair is the most popular hair extension type among black women. That is why we have put our effort into listing deep-wave hair extensions from different sellers so that women with different budgets can afford them. This hair extension is very cheap but looks equally healthy, just like the expensive ones. But it needs to be maintained carefully to make it last longer. You cannot put any heat or color on it or use any styling spray or cream on it.
There is a huge collection of deep-wave hair in different lengths as well. It comes with a seamless swiss less that makes it easy to customize and look natural. The hair itself is very soft, healthy, bouncy, and thick at the tip. You can style it with finger and hair ties on a regular basis. To make the hair less tangling, make a braid and use a cap before going to bed.
---
11. Miss GAGA- Brazilian Water Wave Bundles with Closure
Brazilian Water Wave 
Lengths: (24 26 28+20);
Natural hairline;
Can be styled and colored.
 If you are looking for hair extensions that will be as strong as ironman, then this is the one! You can take it to the salon and tell them to dye it, highlight it, straighten it, or do anything you want. The hair quality won't change and there will be no shedding like other hair extensions. This hair is not only long-lasting but it can also be styled frequently as well. The price is as high as it makes you look gorgeous. 
The best thing is, this hair even looks good on Americans too! The curl feels soft and wet to touch and look at. I recommend consulting a highly qualified professional to customize this hair. Make it a wig or change the color, don't do it by yourself. You may ruin the hair due to inexperience. 
---
12. Kapelli Hai- Brazilian Hair Body Wave 3 Tone Ombre Hair
3 Tone Ombre hair;
Length:  (T1B/4/27,14″ 16″ 18″);
Brazilian hair in body wave texture.
Finally, we have something that will make you look glamorous right out of the box. Save time and money for coloring a black hair extension. It not only takes time to visit the salon to do this but also costs a fortune to afford hair that responds well to coloring. For this reason, we decided to give this one a try. 
The hair has an ombre effect. The color gradually fades from black to dark brown to bond at the tip. As the root is naturally black, it will mix up your natural hair roots seamlessly. It has a natural body wave, so literally, you don't have to do anything to it to make it look good on you. Look glamorous every day with this amazing salon-styled and professionally dyed hair extension with minimum effort.
---
Bottom Line
There is no harm in trying out new things. Because life is too short to stick to what feels safe. Many women are afraid of ordering hair extensions online, but truth be told, it comes cheaper than the ones we find at the stores. If you are afraid of getting the wrong curl for you, you can always exchange it or ask for a refund from the seller. 
All the hair extensions we have reviewed here are good quality hair. The life of the hair extension totally depends on how you treat those. The more care you spread on the extensions, the longer they will serve you.
You Might Also Like: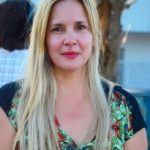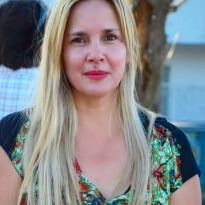 Guys, I am Camila Avery and I love to help my mom to do indoor & outdoor activities. As a lady, I have passed my time on gardening, home improvement, and personal or self-care. I have acquired some degrees in outdoor recreation, beauty, and hair care. It is not easy to work with top-level professional beauty experts. But, I got that opportunity and experimented with different hair extensions, hair colors, and cuts.